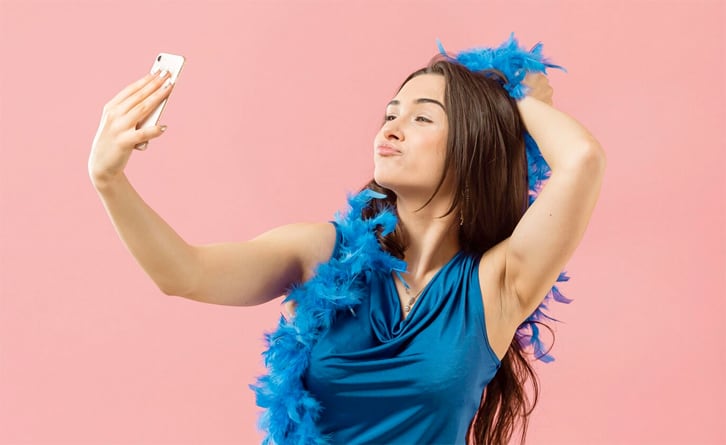 Video Subscription Platform like OnlyFans: In terms of technology, the world is changing quickly. The current generation is characterized by its technological savvy and its unique way of viewing the world. Ideas for launching a business platform have also undergone dramatic shifts, with novel approaches emerging daily. The corporate world's most fruitful sector is the entertainment industry's consumer market. Think of any successful entertainment platform, and you'll discover it attracts a sizable audience and generates substantial income.
Black-and-white television or smartphone technology hasn't changed the fact that the entertainment industry has always been a moneymaker. Our perspective on entertainment shifted from television to cell phones, and the entertainment industry as a whole grew immensely as a result. These days, everyone has their own ideas about what makes for a good time, and the wonderful thing about living in the digital age is that every possible form of entertainment is at your fingertips.
The entertainment industry has expanded greatly in recent years. Our grandparents remember a time when television and radio were about the only options for amusement, but the last decade of the 21st century has seen what amounts to a revolution in the entertainment business. TVs, radios, and cell phones have all contributed to the widespread availability of entertainment options.
Getting an app like OnlyFans can be the best option for anyone planning to enter the entertainment sector to boost economic growth and make the best platforms for the enjoyment of today's youth.  One of the most popular forms of entertainment for people of all ages, especially the young, is fan clubs like OnlyFans.
First, we'll cover the bare essentials of OnlyFans, and then we'll go into how to monetize your content on OnlyFans and similar video subscription platforms.
Growth Stats Of OnlyFans
Even if you're not a famous actor or musician, you can still make money by interacting with your fans. Therefore, there is a growing need for apps that offer paid subscriptions to premium content. Need to break into this field? If you have any doubts, just look at how many people use OnlyFans, one of the most popular platforms for sharing and streaming material.
The availability of mature materials is largely responsible for the platform's success. OnlyFans features a wide variety of adult celebrities who are available through paid subscriptions.
The network also has adult and multi-genre celebrities who attract new members among their legions of devoted admirers. Professional gymnasts, cooks, fitness trainers, and yoga teachers all contribute to the forum and earn money from their posts.
According to the data, OnlyFans generated $2 billion in 2020. Every month, the app forks over about $200,000,000 to the content creators. The worldwide epidemic was a terrible moment, but then OnlyFans emerged as the go-to source of income online.
Although there are many similar products on the market, OnlyFans managed to rise to the top when everyone else had given up hope.
About 30 million people can access the site, and 450 thousand creators are contributing to it regularly.
What is OnlyFans?
With what looks to be over 170 million users and over 1.5 million amazing content providers from across the world, OnlyFans is a fantastic milestone in content sharing on social media.
OnlyFans allows content creators to create and distribute material tailored to the preferences of their fan base, with the goal of monetizing their online presence.
In addition, producers can choose whether to configure the drug for free or at a cost. OnlyFans may keep up to 80% of the scene's earnings and charges a 20% cut to the creator.
The fact that adult content submissions are not censored on OnlyFans despite the fact that the platform was created to bring together creators from all walks of life speaks volumes about the site's success.
Anyone attempting to take a screenshot or record video of the content posted to media will be challenged by OnlyFans' security settings.
In addition, OnlyFans takes extensive measures to protect the privacy of its creators' posts. Due to the presence of a fraction of an expressed material, sponsors must present valid government-issued identification showing they are at least 18 years old.
How Celebrities Can Generate Revenue From Apps Like OnlyFans
The number of OnlyFans users is really high. A large number of famous people are making money off of the app, and for some "social influencers," this is their primary source of income. The more content providers contribute, the more money may be made off of the site.
Let's examine the various potential revenue streams for a single platform.
Pay-per-view model
Creators can charge whatever they like for subscriptions thanks to this money stream. Users who subscribe to your content can be charged whatever rate you choose. There is no automatic identification or recommendation mechanism in the OnlyFans Clone app, so you are free to run any kind of marketing campaign you like.
Subscription For Live Streaming
Authors can host live sessions, making live streaming a feature worth thinking about. Perform for an audience in real time. Creators have complete control over the quality of live streaming. By charging a little fee, the author can make live material available to viewers.  Offering a membership platform for sexual videos is another great way to rake in cash with an app like OnlyFans.
Subscription For Messages
Using the app's premium messaging features, creators can communicate with their audiences. They get a sizable share of the total from their paying customers in this method.
If you don't want your material to be behind a paywall, you can also install a paid post-revenue stream. There, they can determine how much a given donation will cost.
Money Gathering
Being an artist gives them access to a large fan base, which they can leverage to generate income through endorsement deals and charitable donations. Celebrities can rally their followers to donate to social causes by hosting a private concert for them on the platform.
Being A Business Owner How You Can Earn Money from OnlyFans
OnlyFans is a great resource for creators, and anyone may find success with a video subscription service like OnlyFans. But the big question is how you plan to make money off of the community hub.
Here are some ideas we'd like to explain.
Commission
OnlyFans and similar adult video subscription apps profit off the earnings of the celebrities featured on their service. The more money that the performers make from their fans, the more money that the platform makes in commission. The platform owner has the option of setting a predetermined proportion for the content creators; typically, the platform takes a cut of the creators' earnings between 10% and 20%. The business forums can impose whatever fees they like on the celebrities who use their service.
Packages For Audience
Another viable strategy for monetizing your company platform is to provide several plans to different types of customers and establish some kind of standard for each. The concept is similar to that of any over-the-top (OTT) service, where users can choose from a variety of packages with varying monthly costs and content offerings. Something like OnlyFans could benefit from this approach. Users can subscribe to your content on a monthly or annual basis, or based on the level of fame of a featured celebrity.
Packages For Celebrities
The platform may be able to increase its revenue through the celebrity package option. The platform can offer several options to content creators, depending on the amount of content they can upload monthly or annually. Creators who have a large following are more likely to produce new content regularly. This has the potential to be a very useful method via which the platform can earn money.
Advertisement
More businesses will approach the platform to place ads on it as word gets out that it's successful. Any system can make a nice sum of money from the ads. Companies will approach the platform to place their adverts once it has established contact with its users. In the associated chatroom.
What Type Of Content Creators Can Join The Platform
All forms of content providers should have access to the site. A wide variety of fields are represented on the OnlyFans platform.
Podcasters
Young people find podcasting to be an engaging hobby, and the field is quickly becoming one of the most promising occupations. Apps like OnlyFans provide a platform for podcast hosts to monetize their content. The subscription model allows the podcast creator to make something special for their paying audience.
Fitness Trainer
The pace of modern life leaves less time for maintaining physical fitness. Most health and fitness enthusiasts choose to get all their stuff online after a pandemic. On sites like OnlyFans, personal trainers provide subscribers-only sessions.
Gamers
Video gaming has the potential to become a multi billion dollar industry. Right now, everyone is streaming their gameplay on sites like YouTube. Professional gamers share a deep respect for the arts and entertainment. At this point, well-known gamers can share their knowledge with the rest of the community.
Influencers
Today, especially for businesses catering to Generation Z, influences are an integral part of any short-term process. The membership phase is where you'll be able to produce and disseminate your high-quality content to an audience who has paid to view it.
Journalists
People respect authors who publish in multiple locations. They enjoy widespread backing due to the beneficial effects they have on the neighborhood. The stage provides an opportunity for readers to learn more about the authors and the subjects they explore.
Designers
Meeting executives is a highlight for designers and art enthusiasts, whether they're discussing groundbreaking new graphic designs or discussing their favorite pieces of clothing. Designers can improve their financial prospects by making their work accessible to their fans. Great designs have been announced and sold on this site before.
Conclusion
Investing in the development of an app like OnlyFans is a smart move that has the potential to significantly grow the economy and even become a household name. In an effort to revolutionize the entertainment industry, we produce video subscription services. Get in touch with an app development company if you need an app like OnlyFans created. If you have any questions concerning the market or the functionality of an app like OnlyFans, please don't hesitate to get in touch with us.