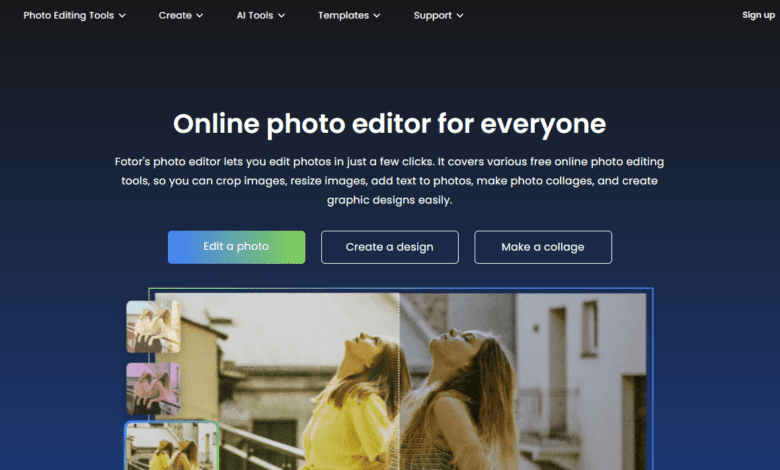 Best Fotor Alternatives: Are you tired of using complex photo editing software that requires hours of training and technical knowledge? Look no further than Fotor – the ultimate online photo editor that simplifies the editing process and offers a range of tools to enhance your images. In this article, we will explore the features and benefits of Fotor, and how it can elevate your photo editing work.
What is Fotor?
Fotor is an AI online photo editing platform that includes basic editing tools like cropping, resizing, and color adjustments, as well as advanced features like filters, effects, and beauty retouching. Fotor was founded in 2012 and has since grown in popularity among both amateur and professional photographers and designers due to its user-friendly interface and versatile editing tools.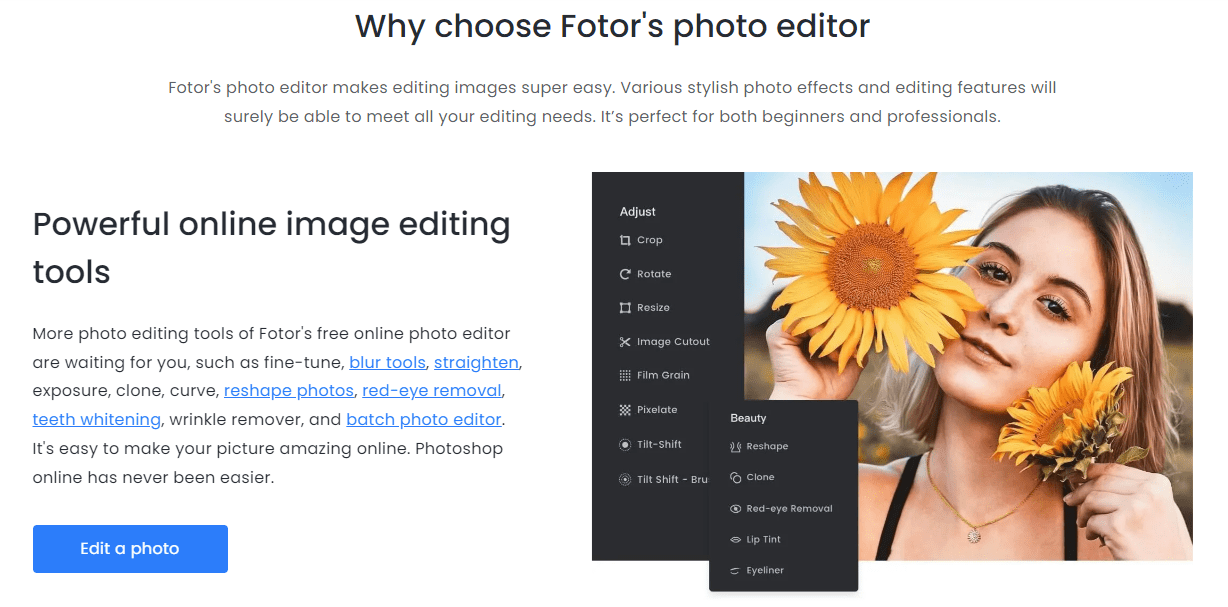 Why Choose Fotor?
There are several reasons why Fotor stands out as a top online photo editor:
1. User-Friendly Interface
Fotor's interface is easy to navigate, even for beginners. The platform's user-friendly design allows users to quickly edit their photos without feeling overwhelmed by complex editing tools.
2. Versatile Editing Tools
Fotor offers a range of editing tools that can enhance your photos in various ways. From basic edits like cropping and resizing to advanced features like filters, effects, and beauty retouching, Fotor has everything you need powered by AI to take your photos to the next level.
3. Cloud Storage
Fotor also offers cloud storage, allowing users to store their edited photos online and access them from anywhere, at any time.
4. Affordable Pricing
Fotor's pricing plans are affordable, with a free version that offers basic editing tools and a premium version that includes more advanced features for a low monthly fee.
5. AI remove background tool
Fotor is an online image editing and design tool that includes the ability to remove backgrounds from images among its many features. Fotor is a great tool for removing the background from an image for personal or professional use.
Simply click the Upload Image button to upload images or drag and drop the images to begin removing background. Fotor's AI background eraser will automatically and instantly remove the background from your image. The image can then be saved as a transparent PNG file, which can be used in a variety of situations.
One of the advantages of using Fotor for background removal is that it is quick and simple to use, even if you are unfamiliar with image editing software. The AI algorithm in the platform is designed to detect and remove backgrounds with high accuracy, so you can get a professional- looking result without spending hours on the task.
6. AI background generator
Fotor is an online image editing and design tool that includes an AI background generator feature. This feature allows users to quickly and easily generate custom background images for a variety of purposes, including social media posts, website designs, and graphic design projects.
To begin using Fotor's AI background generator, click the Make an AI Background button. Fill in the text bubble with your descriptions of the background you want. Remember to be as specific as possible to achieve the best results. Click the  Generate button, then select the desired style and adjust the tool menu parameters such as ratios, details, light effects, and more. Click the Generate; button once more to get a perfect AI background image. Finally, click the download icon to save and share your own AI background.
Fotor's AI background generator analyzes the image and generates a background that matches the desired style or theme using advanced artificial intelligence algorithms. Users can change the colors, patterns, and other elements of the generated background to create an image that is truly unique.
7. AI image generator
Fotor is an online image editing and design tool that also includes an AI image generator feature. This feature allows users to create unique and customized images quickly and easily, using advanced artificial intelligence algorithms.
Simply enter your text prompt for the image you want in Fotor's AI photo generator box to use the AI image generator. Then, select a related image style, such as 3D, cartoon, or illustration, to create the best picture. If you are unhappy with the generated image, click the Generate button to generate a new one. Alter the text prompts to get a different image in the text to image converter. To download your AI generated images, click the Download button in the upper right corner.
Fotor's AI image generator is especially useful for users who need to quickly and efficiently create large volumes of customized images. Social media managers, for example, could use the tool to create custom images for multiple social media channels, whereas graphic designers could use it to create a variety of images for website designs or advertising campaigns.
56 Best Fotor Alternatives in 2023
There are several online photo editing platforms available, with similar services and user- friendly interface. We list some of the best Fotor alternatives to consider in 2023 which are better in services compared to Fotor.
Picasa
IrfanView
Pixelmator
ACDSee Photo Studio
Windows Live Photo Gallery
Zoner Photo Studio X
PicsArt
PicMonkey
Fotografix
Procam
PhotoPad
SplashUp
Picfull
Seashore
Autodesk Pixlr
Pho.to
Microsoft Photos
Adobe Photoshop Express
Adobe Photoshop Elements
Pixelitor
PicsArt Photo Studio
Polarfox
Paint.NET
AndreaMosaic
ArcSoft PhotoStudio
Ultimate Paint
JPEGView
Picmix
PhotoStyler
Acorn 5
Fix Picture
Veneta Viewer
PhotoScape
FastStone Image Viewer
Home Photo Studio
Serif PhotoPlus SE
PicFrame
PhotoCat
Image Edit PRO
PhotoModularFX
AliveColors
FenoPhoto
Enlight
Microsoft Office Picture Manager
PhotoViewerPro
Phototheca
Zombify Booth
XnView
LightZone
Polarr
Light EQ
Corel PaintShop Pro
Corel AfterShot Pro
Fotophire
Photo by Fragment
PT Photo Editor
Conclusion
In conclusion, Fotor is the ultimate online photo editor for all your editing needs. With its user- friendly interface, versatile editing tools, cloud storage, and affordable pricing plans, We list some of the top Fotor alternatives for both amateur and professional photographers and designers.