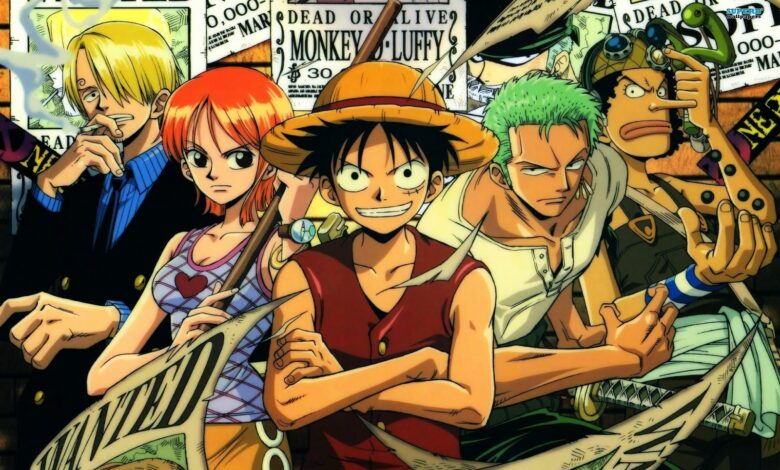 As a manga reader, if you have ever wondered if there is any manga downloader software, then you are in the right place. In this article, I will shed light on everything a user needs to know before installing software to download manga online.
Firstly, such freeware exists where you can download comics or manga novels directly on any device. But the internet is filled with many platforms that claim to do the work. However, not all are genuine, so I curated a list of the best manga downloader software that you will find below in this article.
To make it into this elusive list, I ensure that each Manga Downloader Software allows users to download whole comics, single chapters, simultaneously download multiple chapters, and availability of several download formats, including PDF, CBR, and JPG.
10 Best Manga Downloader Software to use in 2022
[lwptoc]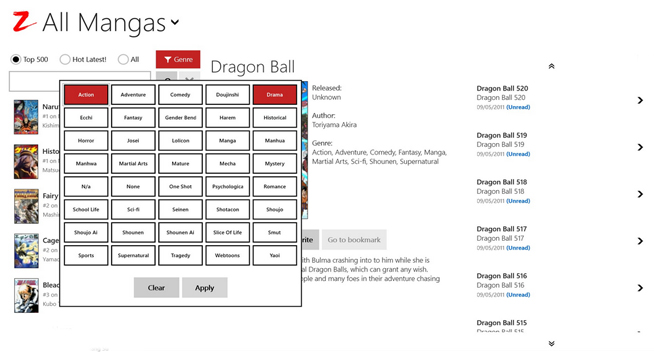 Manga Z is a Manga download and reading software for PCs that is compatible with Microsoft Windows 8.1 and RT. You may read and download manga at the same time.
While reading one chapter, the next one can be downloaded in the background, allowing you to read numerous chapters without interrupting. So, this is excellent software to try if you want to watch a Manga session.
History keeps track of the Manga series you've read, so you don't lose track of your to-read list. The software is free to download from the Microsoft Store.
Supported Download format: JPG format.
Manga Downloader User Reviews;
It is the best free manga downloader software, which helps you in downloading your favorite manga for offline reading.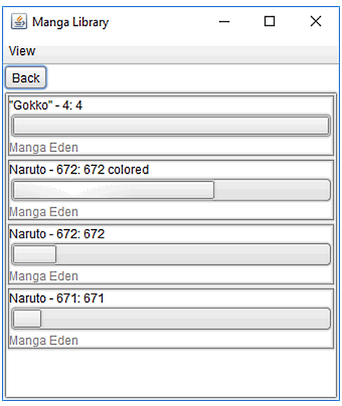 Manga Library is a Java-based Windows-specific manga downloader software that allows you to download and read manga offline. It relies on Manga Eden to source manga comic downloads.
Amongst the many features, you can view lists of chapters and summaries by double-clicking on any comic. This manga downloader software allows you to download complete chapters on the go; however, one at a time, if you are a beginner that you can learn how to read manga panels from this guide.
Supported format: JPG and PDF
Manga Library User Reviews;
The user interface of this manga downloader software, Manga Library, is quite impressive. It's simple and hassle-free. The view menu displays options like manga download tracker, download mangas, preferences, and manga sources.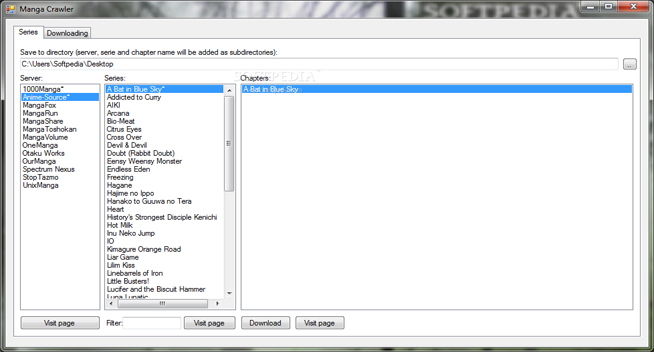 Manga Crawler is a manga downloader software for Windows where users can download their favorite comics within minutes. The platform has a clean interface that shows the servers, series, and chapters of all available manga with the option to either visit the page or download it.
Supported Download formats: JPG and CBR file.
Manga Crawler User Reviews;
Mananga Crawler is one of the complete platforms covering all aspects of Manga. There are at least ten alternative servers when you download a manga title. Users also get the option to read manga directly from the website servers online. Overall, Manga Crawler certainly stands out as a leading manga downloader software that is free and safe.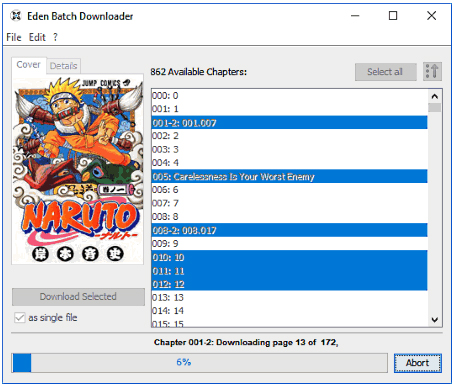 Eden Batch Downloader is an easy-to-use manga downloader software for Windows where users can download manga for free. Currently, all of its downloadable manga content is provided by only one website www.mangaeden.com.
All comics available on this downloader come with the option to save all chapters as a single file or as individual files. Users can also choose the download format per device storage space and internet connection.
Supported Download format: CBZ, PDF, and RAW (png, jpg, etc.).
Eden Batch Downloader User Reviews;
Eden Batch Downloader is one of the safest manga downloading software users can install on their PCs. This platform contains manga from only one website, which may seem less, but after a deeper analysis, the list of comics and novels was pretty impressive. Furthermore, downloaded manga content is safe and readable, thus eliminating any possible red flags.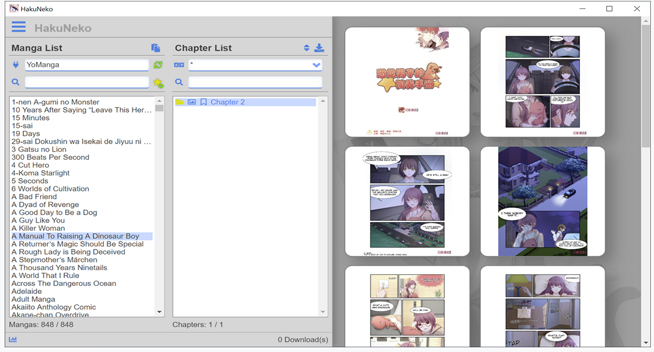 HakuNeko is an excellent manga downloader for Windows. With this particular manga downloader software, you can download manga comics from any website like MangaGo, MangaPanda, MangaTown, MangaHere, etc.
Supported Download Formats: CBR, EPUB, JPG, and PNG
HakuNeko User Reviews;
HakuNeko provides excellent features for reading downloaded comics. You can use this manga downloader software's interface to get your comics. In addition, it has an impressive inbuilt Manga Reader to preview downloaded comics. Another great striking feature I found is that you can download individual chapters.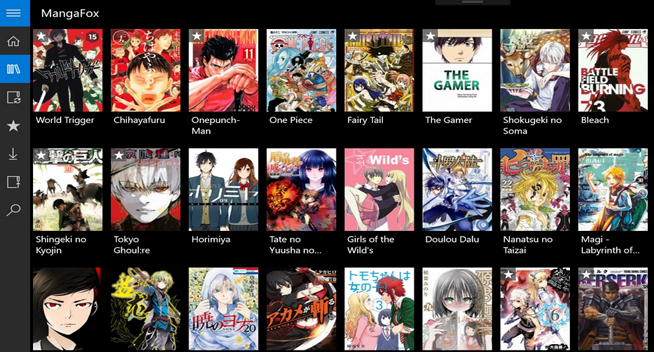 Manga Blaze helps you to download your favorite manga on your computer. This manga downloader software only works with Windows. It is easy to use for everyone to understand and download manga. There is an option to change settings and create a unique profile to meet your specific requirements. It provides much helpful information about new releases, so you can keep tracking your favorite manga to read.
Supported download formats: JPG, PNG, EPUB, and CBR
Eden Batch downloader User Reviews:
Overall a very easy-to-use software. Just a few steps. Users give it a rating of 4 out of 5 stars.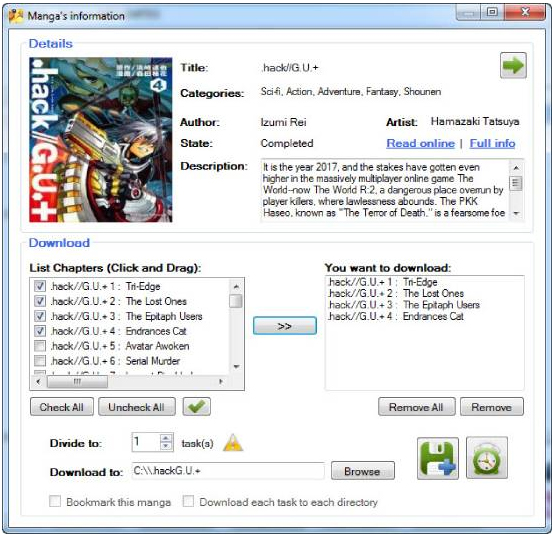 It is a free and portable manga downloader software compatible with all Windows devices. This manga downloader provides comics from 18 top manga websites, like Mangadao, Manga Fox, EatManga, OurManga, and more.
Supported Download Format: ZIP, PDF,CBZ, PG,HTML
DomDomSoft Manga Downloader User review: This platform is one of the most convenient ways to download manga books from the internet. Users can choose different formats for their comic downloads while also being able to download up to 16 chapters simultaneously, which is handy. Overall this platform gets a strong recommendation from me.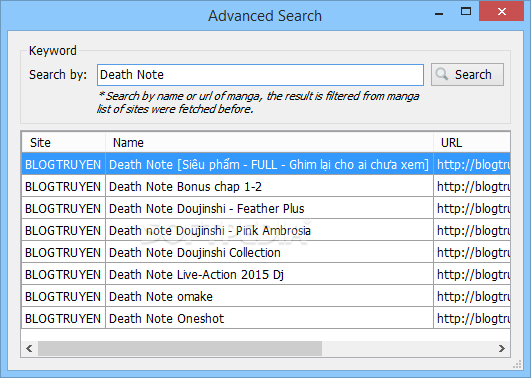 Manga bot is a 100% free manga downloader software. Users can download up to 10 manga at one time. The files are saved in Zip format, and users would need to extract them into PDF format. One of the best features of Manga Bot is that users can download from any link.
Supported Download formats: Zip/PDF
Manga Bot User Reviews;
The software has many pros and a few cons; one of the best features is that users can download multiple mangas at once and also can download from many links. Few users have complained about the software being unable to download all chapters at once.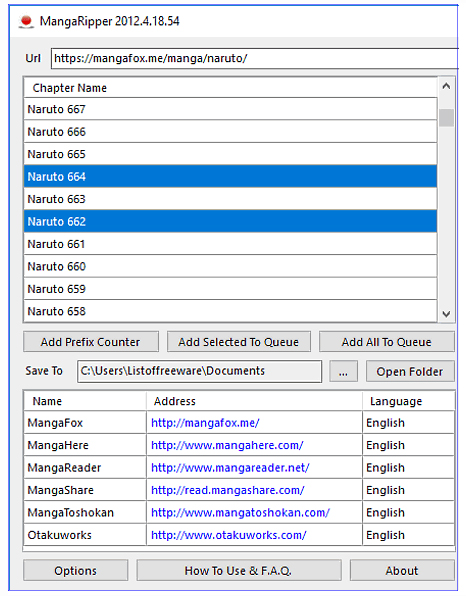 The next best manga downloader software is Manga Ripper. Like Manga Crawler, you can search and download several manga comics on top manga sites like Mangareader, otaku works, Mangafox, and more.
To use this manga downloader software, a user must enter the URL of the manga website. After which, the user will see a chapter button from where they can view chapters of the comic. The user can download their favorite chapters by adding them to the downloading queue.
On Manga Ripper, users can download multiple chapters simultaneously, but the speed will differ depending on your internet connection.
Supported Download Formats: JPEG, PDF, and Raw
Manga Ripper User Reviews;
The interface is a bit difficult to understand initially, but any manga lover will be blown away by the quantity of manga available. The stand-out feature of this downloader is its ability to support multiple downloads simultaneously. Users can download all chapters of an arc within minutes.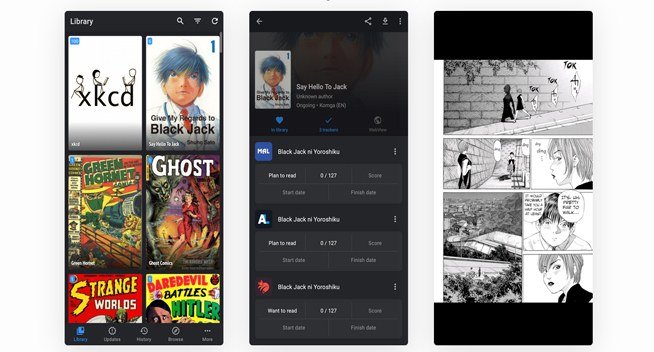 It is a Manga downloader software for Android that is open source and free. Using this app, you can download manga from manga sites like MangaDex, MangaSee, MangaKakalot, and more. This software has a feature of scheduling the addition of new chapters to your library. Make backups for offline reading.
Supported Download Formats: JPEG, PDF, and Raw
Tachiyomi Users Reviews;
Tachiyomi is by far the most adaptable manga reader software available. It also has the most manga sources in her collection of all manga readers.
Manga Downloader Software FAQs
Can I download manga for free?
There are a lot of Manga Downloader Software and websites for free. Some websites are premium, while others let you download manga for free. Download Manga can be simple; we have listed the best sites to download manga for free. Every website is reviewed in detail, and you can check them out in this list.
Where can I read manga offline?
Reading manga offline can be done after downloading the Manga in PDF. There are many sites to download manga and read them while offline. So you can read manga when you have no network. You should consider Manga Downloader Software listed above to read manga offline.
Where to find the latest Japanese manga online?
Japanese Manga books are available online on Amazon and other online retailers. You can buy them from such stores. If you are looking for the latest free Japanese manga books. Manga Downloader Software can helps you to find latest Japanese manga online from sites like MangaGo, Manga Freak, Manga Dex and other manga sites.
Conclusion
While all the options in the list have almost resembling features, I would opt to use DomDomSoft Manga Software because of its ability to download multiple chapters simultaneously. Let me know in the comment section below which manga downloader software works best for you.