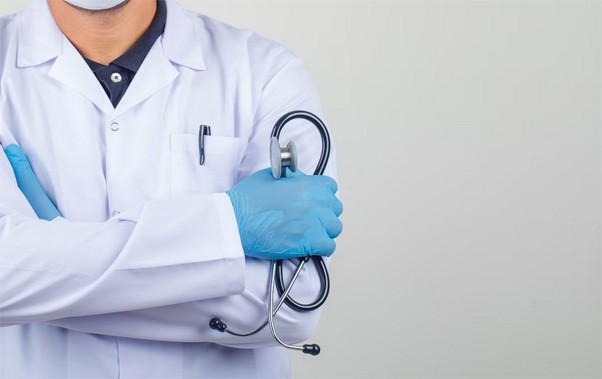 Nowadays, international medical treatment services have become available to people all over the world. Many hospitals in developed countries admit medical tourists. You can undergo your treatment at the world's best hospitals, and it doesn't matter how advanced medicine is in your native country for the restoration of your health. You are welcome to visit the Booking Health website and discover top-rated hospitals here. On our website, you can find the world's best clinics, see prices, and check for available dates to book a medical care program.
Why is it best to undergo your treatment abroad?
The reasons for traveling abroad for medical services may vary, but, in general, people are looking for better medical care than is available in their native country or want to save money.
People usually go to developed countries in search of more effective, safer, less traumatic, and innovative treatments. Top-class medical services can be obtained in Germany, Switzerland, Austria, and other developed European countries. You are welcome to book affordable medical treatments abroad, and the world's best doctors will restore your health.
What procedures and operations are available abroad?
The advantage of medicine in developed countries lies not only in the best level of training for doctors but also in good funding for hospitals, which allows them to purchase state-of-the-art equipment and use innovative procedures. Patients undergoing their treatment abroad have access to the most advanced treatment methods, including:
Robot-assisted surgery;
The very latest options for radiation therapy, including proton therapy or radiosurgery;
Endovascular procedures (including the implantation of artificial heart valves without any incisions in the chest);
Radionuclide therapy;
Endoscopic spinal surgery;
Immunotherapy, gene therapy, or cell therapy;
Bone marrow transplants;
Transplants of the internal organs;
Minimally invasive arthroscopic joint surgery.
Even most standard procedures and operations in developed countries are performed more efficiently because they involve the use of technologies that make them more reliable and safe. For example, an artificial knee joint is implanted using computer navigation, which ensures perfect accuracy and prolongs the service life of the prosthesis. When performing brain surgery, neuronavigation and functional diagnostics are used to carry out a surgical intervention with a low risk of neurological complications. When removing malignant tumors, surgeons use lymphoscintigraphy, which is a method for searching for metastases by injecting a radioactive substance into the tumor area and determining areas of its accumulation using a gamma camera.
You are welcome to visit the Booking Health website to find out more about these procedures. You can find the most suitable medical care program for you based on your diagnosis or symptoms to get treatment abroad at a favorable price and on your preferred dates.
Where to seek help for treatment abroad?
Do not miss a chance to get a consultation at Booking Health. On this website, you will find hundreds of reputable hospitals. Which one is the best and ideally suited for you? You can get a list of recommended medical facilities if you enter the disease for which you need treatment in the search bar. In addition, if you leave your request on our website, you will benefit from advice from medical tourism specialists. We have been organizing patient trips abroad for many years, so we know very well which diseases are best treated in which clinic in order to count on optimal results.
Your treatment with Booking Health becomes easier, faster, and cheaper. You can find out the prices of all medical programs and choose the most suitable option. When you book a medical care program through Booking Health, the cost of treatment for you will be lower due to the absence of coefficients for foreign patients.