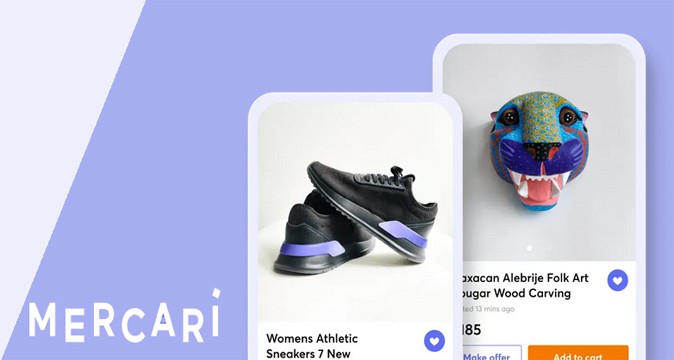 Mercari: Your Marketplace to Buy and Sell: Mercari is an online marketplace connecting buyers and sellers of fashion, accessories, and household items. Sellers may make money by selling clothing, accessories, and household products. Registration is free. It provides a commission system for sales made through its app or website.
This article will give a clear and concise understanding of what is required to buy or sell a product on Mercari Marketplace. If you are interested in learning all, there is to know about the Mercari Marketplace. In such case, you have arrived at the right place because, in the following post, we will tell you all there is to know about this marketplace, and you will be able to get all of the information on how to grow your business on this platform.
What is Mercari?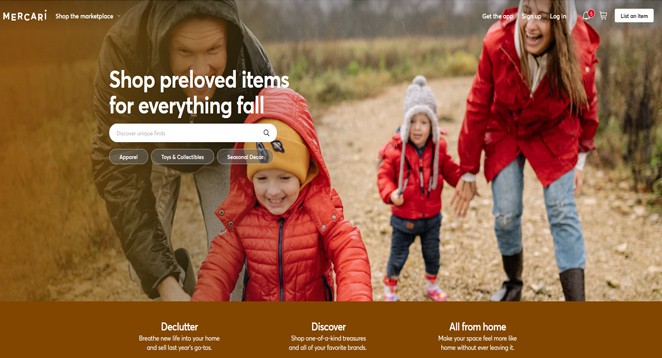 Mercari is a Japanese e-commerce company that enables us to buy and sell products based on our needs. It was developed by an entrepreneur named Shintaro Yamada and others and introduced for online shopping in Japan in 2013. In 2014, this marketplace launched its first office in the United States, and in 2016, it opened its first office in Europe, in London. Since establishing its headquarters in Japan, United States, this company has expanded in the internet industry. Around 10 billion people use this site monthly for buying, selling, and transactions.
Mercari Marketplace is one of the top C2C marketplaces for those who want to buy and sell different products and used items through a secure, user-friendly internet platform. This trustworthy and practical platform may be used to trade vast items. Anyone may sell many goods and services on Mercari since it is a very quick method with a very low commission. On the whole transaction, they charge around $0.50, and their processing cost for the seller is approximately 2.9%, which is somewhat reasonable, and there are no monthly or hidden fees. The commission on the item is around 10% while listing fees are $0. It is an excellent retail website, and by using it, we can quickly sell and buy a wide range of items, including clothing, shoes, cosmetic products, sports goods, furniture, handcrafted items, and many more.
Website: https://www.mercari.com
Is Mercari Safe and Legitimate to use?
There is no doubt that Mercari is a reputable online marketplace for selling new and used secondhand items. It is a highly safe and secure online platform that protects its users from various online scams. It enables users to purchase and sell various things without exposing themselves to a great deal of security risk. However, since we are using an online marketplace or platform, we cannot be sure that it is the safest site. There is also the possibility that individuals might fall victim to a scam if they are not careful when they are using this platform.
How To Create Mercari Account?
There are three different ways to create an account on Mercari Marketplace. Creating a Mercari account is a straightforward procedure. You must follow with these steps: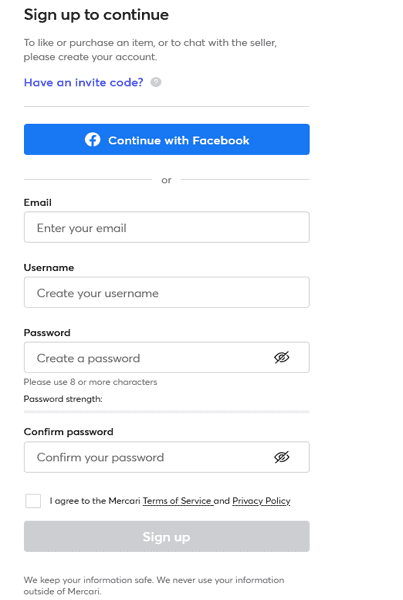 Go to the website's homepage.
Click on "Sign up."
Provide your email address, username, and password.
You will be required to confirm your phone number.
If you do not get a verification SMS on your smartphone, you may request the code over the phone.
After authenticating your phone number, membership is granted.
Second if you have an invite code by someone, Enter the invited code in the box.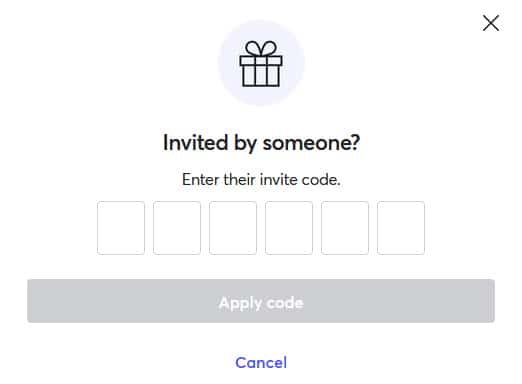 The last option is to use a social networking account. If you do not have a Mercari Marketplace account, you may create one using one of the links below: Twitter, Facebook, or Google+. After registering, enter your username and password into the login box and click the "Submit" button. To login Mercari simply enter your login details at https://www.mercari.com/login.
How Does Mercari Work For Seller?
Mercari is a free application that can be downloaded from Google Play and App Store. A printable shipping label is provided to the seller after the sale of an item, which may be listed in minutes (no meetups). Listings are free; however, a 10% flat selling fee is charged upon sale completion.
To begin selling on the platform, you must first register an account. After creating an account, you may start listing your items. To list your product, go to the "Listing" page and provide the necessary information. You may also upload photographs, prices, and product descriptions.
After you have posted your goods, you must set up shipping information. You may do this by selecting the "Shipment" button and completing the relevant details on your order's shipping address and payment method. Additionally, you may put a return policy in your listing.
After completing all required listing data, it is time to begin selling! To start selling, click the "Selling" tab and choose the goods from your list that you want to sell. You may then specify pricing and listing duration for individual products. Finally, click the "Start Selling" button to sell your items.
Apple, Sony, Nike, Nintendo, Funko, Pokemon, Loungefly and Lego are top brands of Mercari.
How Does Mercari Work For Buyers?
Mercari is an excellent marketplace for buying pre-owned items at a discount. With hundreds of listings in numerous categories, there is a lot to discover. Let's review in depth how Mercari works for buyers.
1. What Is Available on Mercari?
Similar to eBay or Amazon, Mercari offers several categories and does not limit buyers to a single product category. It means you can discover the following:
Clothing, accessories, and beauty products, as well as footwear
Electronics
Items that are handmade, antique, or collectible
Products for the garden, sports, and outdoors
Tools and craft items
Home and office furnishings
Briefly, Mercari offers everything from handbags, footwear, and jewelry to furniture, guitars, and drills. However, it does limit some products, most prominently drugs and weapons.
You may immediately search for the things you need on its website, or you can explore numerous categories. It also contains sections for various brands, which is ideal if you like a particular brand.
2. Payment Options When Shopping With Mercari
Sellers choose the price of each item. If the price appears reasonable, the item may be purchased immediately. However, you may also make an offer and try to negotiate a better price. Keep an eye out for deals, discounts, and coupons offered by Mercari.
It accepts various payment methods, including credit cards, debit cards, PayPal, and Apple Pay. You may use any available credit or balance in your Mercari account to pay for things. The full price may be divided into four six-weekly payments thanks to its relationship with Zip.
The seller sets the shipping costs. Orders are dispatched within three days and take three to four days to arrive. The orders are shipped within three days and take three to four days to arrive.
3. Buyer Protection
Despite being a completely legitimate website, Mercari has fraud cases. Various buyer protection procedures are in place to stop you from falling victim to scammers. However, as this site is comparable to eBay, you may experience common eBay frauds, so be cautious.
Mercari keeps the cash for the vendor until you rate them after getting the item (for a maximum of three days). Damaged, not as described, or incorrect/missing items are eligible for a full refund within three days of receipt (and before rating the seller).
If the seller initiates a disagreement, Mercari evaluates the request after speaking with both the buyer and the seller. In addition, Mercari displays the seller's information, ratings, and badges, allowing you to evaluate their reliability.
Different Marketplace Categories
Here is a summary of the most common forms of online marketplaces:
P2P Marketplaces: These platforms provide direct interactions between buyers and sellers. eBay and Craigslist are two of the most popular P2P marketplaces.
E-commerce: Systems enable online product sales through a website or mobile application. eBay, Amazon, Mercari and Alibaba are examples of e-commerce platforms.
Local Trade Networks (LTDNs): Resemble a virtual counterpart of a newspaper's classified advertising section. You may list goods for sale and search for products that meet your criteria. LTDNs may be found in main cities throughout the United States, Canada, the UK, and Europe.
Marketplace Aggregators: Marketplace aggregators are websites that compile product listings from several markets into a single location, allowing you to explore and purchase items in many categories simultaneously. Shopify is a marketplace aggregator example.
Why Do People Use Mercari?
Because we don't use a lot of the things lying about in our houses, we are unaware that there is a wide range of items that are pointless for us to keep. We cannot throw away all of those things since some may have a high monetary value. As an alternative to throwing them away, we came up with the idea that if we could sell them, it would be advantageous. But selling such products in our busy schedules, when we don't have a lot of spare time, is such an easy chore that we thought it would be a great idea to sell them online, where we can save a lot of time while still enjoying the convenience and getting a reasonable price for them.
If you are seeking the sort of marketplace where different individuals may sell and purchase various products easily, then Mercari Marketplace will be an excellent choice for you to consider. It is the ideal Marketplace for selling out and buying things.
Can you use Mercari Japan Website?
Using Mercari Japan is relatively simple. Create an account, register your credit card information, and begin shopping through the web, iOS or Android app. Even though Mercari is now only accessible in Japanese (in Japan), it is simple to browse even if you do not understand Japanese. The Mercari japan website may be accessed at https://jp.mercari.com.
Mercari App For Android and iOS
Mercari or Mercari app is a social shopping platform that allows you to sell products and services over the internet. The app is free to use, and you can instantly start trading goods with other customers. It provides a wide range of products sourced from several vendors located all over the globe. You may shop for everything here, from clothing to electronics to items for the house. Millions of purchasers seek discounts on things they want or need to purchase. You may get the Mercari App for your Android or iPhone by using Google Play or the App Store, and then you can download and install it.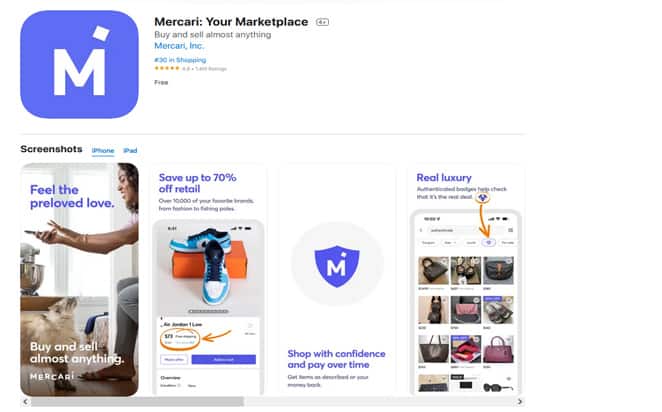 What are the Features of Mercari?
The main features of Mercari include the following:
A user-friendly interface: Mercari's layout is simple and easy to browse. There are also several options for users to explore, such as product listings, customer reviews, and merchant ratings.
An online store creation tool: Mercari is a platform for creating online stores that enable users to start from scratch or modify an existing shop. It means sellers have complete control over their stores, from the layout and style to the items listed.
A wide range of selling options: Mercari provides several selling options for sellers, including front-to-back and reverse auctions, fixed-price listings, and classified advertisements. It means that buyers may find the right product at an affordable price.
An effective marketing tool: With Mercari's integrated marketing tools, retailers may advertise their items and grow their sales volume with relative simplicity. Additionally, they may track the progress.
How can you make money using Mercari?
There is no universal strategy for generating money on Mercari since the platform's success mainly depends on the product or service offered. To make the most of Mercari, you need to create a seller account and maintain an active presence on the website.
Additionally, sellers may gain income through advertising and subscription services. Therefore, creating a well-written, responsive, and attractive listing may help sellers attract more consumers. Moreover, providing special deals and discounts might encourage customers to purchase.
As with any online marketplace, it is essential to carefully consider Mercari-specific expenses, such as website hosting fees, merchant processing fees, and shipping prices. Nevertheless, sellers may generate a decent income through this famous site with proper planning and implementation.
Mercari User Experience
Mercari is an online retailing platform that enables users to sell various things, including but not limited to apparel, sports goods, toys, beauty supplies, and handcrafted items. The site takes a commission of 10% on purchases, in addition to a processing fee of $2 for any direct deposits that are less than $10. In addition, if your bank declines a transfer of funds by direct deposit, there is an additional cost of $2.
When compared to other online marketplaces for sales, Mercari stands apart for two major reasons:
1. Since buyers are encouraged to negotiate, it's unlikely they would leave the transaction if they don't like your price.
2. The buyers do not pay the sellers until both parties have provided feedback in the form of "ratings" for each other. Mercari's system will proceed with the payment even if the customer needs to provide feedback on the vendor within three days of the transaction.
The necessity for ratings seems to decrease buyer and seller fraud by identifying dishonest individuals. However, it may cause the payment process to take longer. Additionally, it does not address the problem of buyer fraud since the website will accept returns after the three-day deadline has passed, which is after you have most likely given the buyer a thumbs up.
Is Mercari Down?
When the Mercari desktop app fails to connect, it is possible that your network settings or any security devices (such as a proxy, firewall, antivirus software, or VPN) are interfering. Mercari is now working, but are you having difficulties? If you can't log in to your Mercari Account, it might be because your network is slow. Also, Mercari may encounter issues verifying your credentials from the servers if your internet connection is unreliable. Troubleshoot connectivity problems or visit the Mercari help center.
Best Mercari Alternatives
The best Mercari alternatives available on the market are listed below.
eBay
Etsy
Decluttr
Craigslist
Nextdoor
Poshmark
OLX
Swappa
Ruby Lane
Chairish
VarageSale
OfferUp
Bonanza
How to Grow Your Business With Mercari?
The most important part of this article is "How to grow your business on Miraci's platform?
An eCommerce strategy is a key need for growing your business on this platform.
Setting up a business on Mercari is more straightforward and less limited than on Amazon or eBay, the two main alternatives. Use the following guidelines for your business's growth:
1. Start listing smaller products since, even though you will still make a profit, less risk is involved. You will also be able to experiment with the kind of customers your business may easily attract.
2. You may always relist an item that isn't receiving as much interest, giving it a second opportunity to appear in people's searches.
3. Make careful you calculate shipping estimates appropriately. It will help you in reducing shipment problems.
4. You must include high-resolution, high-quality photographs with professional, engaging descriptions.
5. Regularly update and customize your store's content to enhance the user experience (UX).
6. This site has a minimum price limit, therefore, do not offer extremely cheap items.
7. As Mercari's algorithm is less effective than its competitors, such as eBay, be careful to offer your things during peak purchasing hours.
8. Verify your account to increase buyers' confidence.
9. Send offers and discounts to those interested but did not purchase your goods.
10. Although Mercari is not a follower-driven network, it does have a particular niche of followers on your account, allowing you to contact your targeted audience.
How can I contact Mercari customer support?
They understand that you may need help with a Mercari sale or purchase or have inquiries regarding your account with them. Please email [email protected] or call (888)325-2168 for faster service.
Conclusion
Things you no longer need may be of great use to someone else, and selling them may be mutually profitable. Fortunately, Mercari simplifies the process of purchasing and selling used things. With no upfront costs, a short listing procedure, and simple shipping, it is simple to dispose of unwanted items and get money.
It is also a terrific option for customers to browse for low-priced secondhand items in excellent condition. You may simply access millions of goods if you use Mercari for frequent shopping. It is also an ideal platform for starting a small business. This Japanese corporation is expanding quickly. In addition, it does not charge a high commission fee.
This article has covered almost every aspect of the Mercari marketplace, which is an excellent platform for many individuals to buy and sell. Using this platform, we can buy and sell quickly and with little risk. After reading this post, we hope all of your questions about this internet marketplace have been answered. If you have any remaining doubts, you may ask us and get the necessary information. If you like this post, please share it with your friends and family so they may benefit.