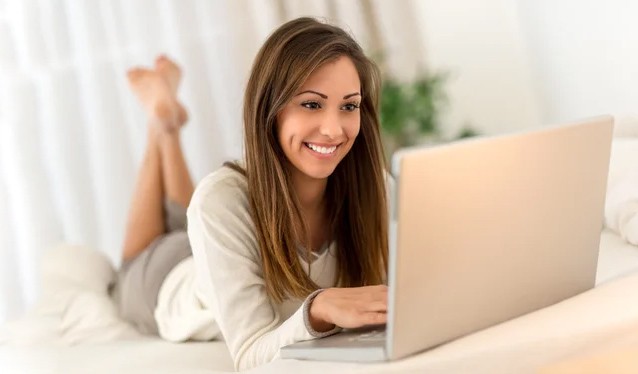 After the success of Wordle came the creation of the entertaining quiz game Moviedle. Moviedle is similar to Wordle in that you watch a short scene from a movie and then try to recognize the movie from which the Movie clip is taken. In this round, you will need to guess the title of a movie rather than guessing a word. You only get one second of video as different scenes move quickly from one after the other. So take a good look, and be sure you recall the essential relevant details—a challenging video quiz game.
Because there is a limited time and things move rapidly, you need to pay close attention to assume what is going on in the movie. However, you should not take on this task if you are concerned about how challenging it may potentially be. Six attempts must be made for something to be considered a failure; after the sixth attempt, the difficulty level increases significantly.
In this post, we will discuss Moviedle, including its many features and anything else you need to know about it.
What is Moviedle?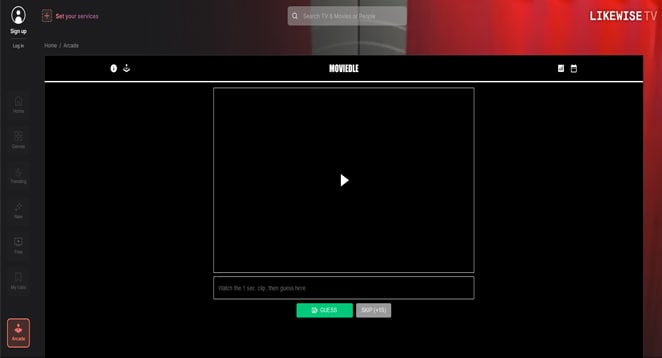 Crossword puzzles have grown in popularity, first with Wordle and subsequently many more games such as dordle and word hurdle. New York-based software programmer Josh Wardle created the game for his partner Palak Shah, who enjoys word games. Each day, users must guess a new five-letter word.
In recent months, new versions of the game have been released, such as Quordle, which is four Wordle games in one, but with more words to guess; Octordle, which is similar to Wordle, but with eight grids; and Heardle, which tests users' music knowledge by playing the first few seconds of a new song every day.
People have begun to post the results of Moviedle, a new version of the game. It began operating on March 22.
This game has gained popularity as a quiz game, precisely like Wordle did previously. It uses basic ideas but adds a cinematic flavor. You are not required to guess a word; instead, you must name a movie. It seems simple, doesn't it? But there is something essential to consider.
This game begins with a one-second clip from the movie, from which participants must guess the subject for the day. Each incorrect response or skip shows a longer, slower version of the movie.
Website: https://www.moviedle.app
Who Created Moviedle?
Jeremy Toeman created Moviedle. He also founded the video technology company AugX Labs. When speaking with We Got This Covered, Toeman described himself as a "movie geek." However, he also stated that Moviedle "doesn't have to be the most difficult game." It merely has to be fun."
"You keep it difficult but also entertaining," he added. After six tries, I hope everyone will be able to use Moviedle. It's great if you like movies and will get them all on the first try. If you've never watched the movie, the six-second trailer should be enough to get you there."
Toeman says that Moviedle was created in less than two weeks and underwent several changes before becoming the game users may play. For example, Toeman picks which movie will be the puzzle users must solve, unlike Wordle, where the word is chosen randomly every day.
"I'm selecting," he explained. I download enough movies to last a hundred days. We created [the algorithm] for a variety of reasons. It is used to render but not to select.
Moviedle App for Android and iOS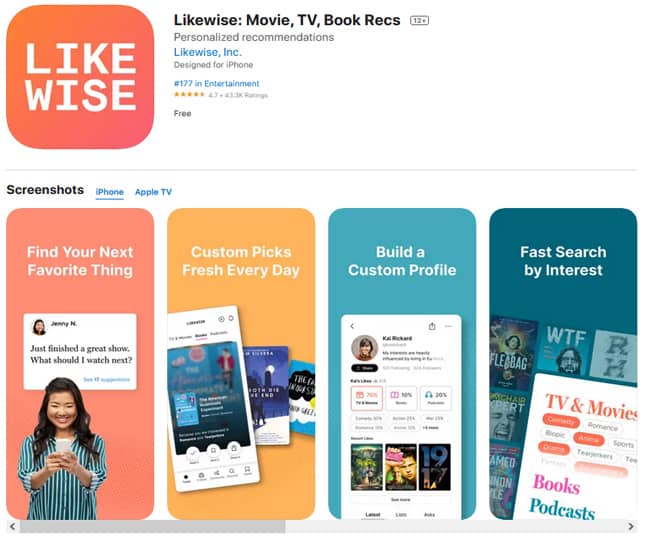 Likewise will help you discover your next favorite. Find and share excellent suggestions for movies, television series, books, and podcasts on an easy-to-use platform. Find out what shows are currently airing and where you can watch them. Discover something to read and listen to that is interesting. You can play the moviedle game on Likewise or may download the app from Google Play and App store.
How Does Moviedle Work?
The purpose of Moviedle is to guess the movie in six trials. You'll watch the whole movie packed into one second for your first guess. You won't be able to rewind or pause this video, so pay attention when you press play.
After watching the video, you can guess or "skip" if you don't know. If you guess incorrectly, you'll see longer, slower versions of the movie until you guess correctly or run out of guesses. Moviedle, like Wordle, is limited to one each day.
How Do You Play the Moviedle Game?
You will only have one second of movie footage to work with for the initial guess that you make. Yes, the entire movie is played back, beginning with the opening and going to the end. Around ten clips will play each second to help gamers recognize which movie of the day they are seeing. The movie's title is all you need to remember about it at this point. You have six chances to try anything before you accept failure, and each additional attempt will cause a slight delay in the process.
Moviedle will allow you to see even more of the movie, even if you need to guess the title correctly, by adding additional seconds. The duration of each clue clip increases by one second until the sixth turn, at which point they are each precisely six seconds long. In the same way, as there is only one Wordle available each day, there is only one Moviedle.
After you have guessed the correct movie, or if you have failed, you will be able to play the puzzles from the previous day by clicking the calendar icon in the top right corner. In addition, you can view your statistics, such as the number of times you've played, the date that your winning streak ended, and the percentage of games that you've won, when you click the button that is located next to the calendar.
Moviedle also provides links to the film's page on IMDb and to websites where you can view the streaming version of the movie if you like to discover out more information about it or watch it for yourself at regular speed. Because there are so many different things to do, this Wordle game is perfect for anyone who enjoys Wordle and wants further knowledge about movies. Moviedle is different from Framed, which displays stills from movies. The stills get clearer as more hints are requested during the game.
How to Win at Moviedle?
Do you need some help figuring out how to win at Moviedle? To start, it is essential to have a basic understanding of how Moviedle works. The game's objective is to identify the name of the movie referenced by each of the clues. Every time you give the correct answer, you will get points, and the game will end when you have reached the target score or used all of the available hints.
You shouldn't focus on getting every hint right since this is a crucial point to bear in mind. The vast majority of the time, it is best to just make an accurate guess and go on. If you cannot solve a hint, try not to stress over it too much; instead, come up with the best guess you can and move on.
Make use of the fact that there is more than one correct answer choice in the game. Always go with the option that comes to your mind when faced with four choices. Most of the time, the first idea that comes to your mind will be correct. Lastly, don't forget that practice is the key to success! You will get more skilled at using Moviedle if you play it quite frequently.
Things that Make you Can't Miss Moviedle
An Easy-to-Use Interface
The user interfaces of video games are typically tricky to master at first. To ensure that players can access the various codes and languages, it is the responsibility of the developer to simplify their usage. The developer has done an outstanding job in this particular area. Players won't need to waste their time knowing secret codes since they won't need to. When gamers access the user interface, they can immediately start a new watching the featured movie of the day.
High Interaction
A feature available on Moviedle will allow you to brag to your friends about how well you picked today's movie, should you have guessed it right. When you make the correct guess, a share button will appear on the screen for you to use. To share it, you may do so by clicking on it. Since this, the number of users increases as the game's popularity increases because more people share and engage with it as its popularity grows.
Movie Storage Feature
Are you interested in whether I can play the puzzles from before? If this is the case, the proper answer is yes. Once you have completed most of the other Wordle clones, it is simple to return to the Moviedle puzzle from the previous day and complete it. To return to the last day, you may click the calendar symbol in the screen's upper right corner. It will even be possible on the screen that displays whether you have won or lost.
Is It Possible to Play Previous Moviedles?
After correctly identifying the movie, you may return the challenges from the previous day by clicking the calendar symbol in the webpage's top right corner. In addition, you can view your statistics, such as the number of times you've played, the date that your winning streak ended, and the percentage of games you've won, when you click the button that is located next to the calendar.
Moviedle also provides links to the movie's page on IMDb and to the location where you can view the streaming version of the movie. These links are helpful if you like to discover more about the movie or watch it yourself at the standard speed. Because there are so many various things to do in this game, it is a beautiful resource for Wordle fans interested in expanding their knowledge of movies. Moviedle should not be confused with Framed, which displays stills from various movies. The answers become more transparent in the still images when more questions are posed.
Pros and Cons of Moviedle
The game Moviedle is a brand-new version of the popular guess-the-movie concept. Here are some Pros and Cons of using the service:
PROS:
An incredible selection of movies from which to choose.
No ads or adverts are playing at this time.
There is no need for a subscription and no monthly charge.
CONS:
Because it only plays a one-second movie clip 6, it is more difficult to identify the names of the referenced movies.
It might get quite annoying when you cannot progress in the game.
It may take up too much of your time.
Does Wordle inspire Moviedle?
Simply by looking at the game's name, it is simple to recognize that Moviedle is an exact clone of Wordle. Wordle and Heardle, in particular, are recognized as sources of motivation for the creators of the movie guessing game, which means that both of these websites inspired them. It takes both the concept and the structure of Wordle, but its ability to play short clips relevant to each guess is acquired from Heardle.
Is Moviedle today safe for kids?
Moviedle provides a protected environment for kids to watch movie clips and participate in games. The developer uses the most up-to-date security protocols to protect your child's personal information. In addition, they do not let advertisements from other companies appear on the official website.
Conclusion
Moviedle is a fun and innovative new game in which players compete to create the finest movie they can on a limited budget. You'll get a good idea of how creative you are and how efficiently you can work while you're under a lot of pressure if you try it. We believe it is a great deal of fun, and we sincerely hope you feel the same way.