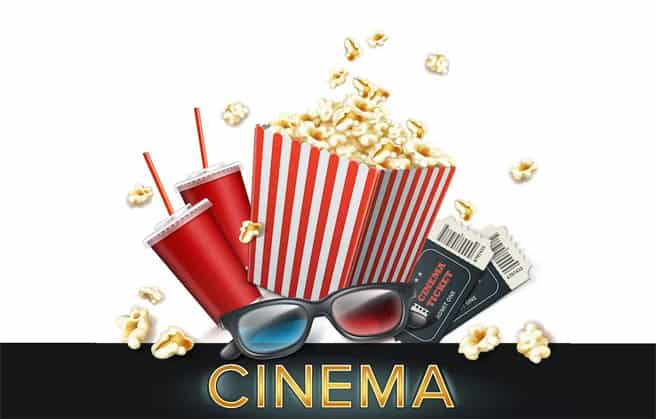 What is MoviePass?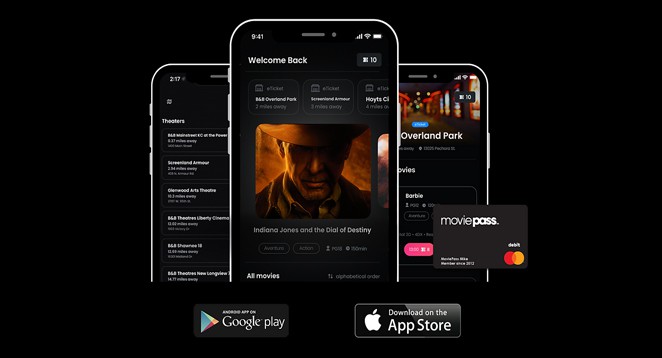 MoviePass is an American movie ticketing service owned by co-founder Stacy Spikes. It operates on a subscription basis. The service started in 2011 and lets subscribers buy one movie ticket daily for a monthly fee.
The service uses a mobile app. Users checked in to a theater, picked a movie and showtime, and paid for the ticket using a prepaid debit card. The number of subscribers grew to three million by June 2018, but the service faced financial problems and had to close in September 2019. MoviePass' parent company, HMNY, filed for Chapter 7 bankruptcy on January 28, 2020. They also announced that they had stopped all business operations.
MoviePass has returned. In April, Stacy Spikes, co-founder, talked to TIME about his plans to bring back the popular movie subscription service. Spikes has announced that MoviePass will officially return on September 5, 2023.
Website: https://www.moviepass.com
MoviePass: A Brief History
MoviePass is a subscription service for movies in the US. You can watch movies at participating theaters by paying a recurring fee. Watching movies often is a good deal because even if you go just a few times each month, you'll save money in the long run.
This service, supported by investors, gained millions of users through their mobile app and MoviePass debit card. MoviePass service was shut down on September 14, 2019, due to some problems. MoviePass relaunched in some places in late 2022, then expanded its beta service nationwide in early 2023. It finally relaunched nationwide in September 2023.
How MoviePass Works
MoviePass is a service that allows you to watch movies in theaters. Here's how it works: Sign up for a subscription and then use the MoviePass app to select a film.
The concept is straightforward: To sign up and order your prepaid debit card, provide the required information. Next, choose a movie from the app and check in to the theater upon arrival. Finally, use your MoviePass card to pay for the ticket. The card is ready to buy a movie ticket at the exact price automatically.
A debit card to buy a movie is considered "free" because you already pay for the service. But there's a limit to the number of movies you can watch. Each film requires a certain number of credits, and your number of credits is based on your chosen plan.
MoviePass Plans
MoviePass offers a variety of plans for audiences. The website has four pricing tiers: $10, $20, $30, and $40, which apply to most locations. Every level gives you credits to use for movies each month. The number of tickets needed for a movie depends on the showtime and day. Unused credits can roll over for up to two months. Prices vary for users in Southern California and the NY metro area. As a returning user, you'll receive free bonus credits when you join again.
Why did MoviePass shut down?
MoviePass seemed too good to be true for frequent users. Watching a movie at the theaters every couple of weeks can cost over $30 a month. MoviePass reduced the cost significantly. It was successful with millions of users. Despite lasting several years since its launch in 2011, it faced numerous challenges.
MoviePass, launched in 2011, had to temporarily stop its operations due to theaters refusing to support the service.
In 2018, MoviePass borrowed $5 million and temporarily closed for a day. More than one million users quit their plan when the unlimited option was removed.
In 2019, a lawsuit was filed against the company for users being unable to use the service during blackouts. The service closed in 2019, and they announced that they couldn't say if or when MoviePass would return.
In 2020, the parent company of Helios and Matheson Analytics went bankrupt.
In addition to those issues, some movies had extra fees. Some users had problems with the app when selecting show times. IMAX movies were not included. There were also reports of user passwords expiring, possibly to prevent ticket purchases.
MoviePass became popular because of its innovative concept, but that same concept is different from what caused its downfall. If done right and if theaters shared profits, it could benefit everyone. But it didn't turn out that way.
MoviePass Relaunch
Stacy Spikes, the co-founder of the company, regained ownership in 2021. The new beta service was relaunched in late 2022. Instead of opening all at once, markets were launched in waves based on partner decisions and the level of interest from the waitlist in each market.
Some of the first cities to have access were Chicago, Dallas, Kansas City, and Tampa. In late 2022, there was a waitlist available for a few days. In January 2023, the service expanded nationwide, allowing more people on the waitlist to join. MoviePass works with over 4,000 major theaters in the US that accept major credit cards. You can find a list of all MoviePass theaters on their website.
How will the new MoviePass work?
You get a certain number of credits based on the price you pay, which you can use to watch different movies. Going to a movie screening during prime time, like on a Friday night, will be more expensive in terms of credits than going on a Tuesday. AMC and Regal, along with other chains, have a pricing model where they charge less on weekdays than on weekends.
Popular movies like Black Panther: Wakanda Forever will require more credits compared to smaller, less popular independent films. We need to find out how many movies a subscriber can watch monthly. Reddit is full of tips on how to get the most value for your money, or in this case, credits.
MoviePass will continue functioning at all major and smaller movie theater chains. Additionally, MoviePass has collaborated with MasterCard to offer users a debit card. You can order movie tickets through the app or use the debit card at the theater.
MoviePass buys movie tickets directly from theaters and gives them to its users. They can do it without asking the big movie chains. Spikes wants to make deals with movie theaters to buy discounted tickets and fill empty seats on slower days. It benefits the theaters by increasing popcorn sales.
Spikes has partnered with around 25% of movie-theater chains but only some of the three largest ones in the U.S.: AMC, Regal, and Cinemark. Spikes wants MoviePass to sell 30% of all movie tickets in the U.S. by 2030.
Is Crypto Involved?
MoviePass's February 2022 presentation had a peculiar feature: it was trying to distance itself from being seen as a crypto company. MoviePass promoted its new vision as "powered by Web3 technology," which typically refers to blockchain and crypto-based products. They were cautious to avoid using these specific terms.
During the presentation, MoviePass talked about tokens that can be traded and carried over from one month to another. It is talking about the credits in the current plan, but trading is not available yet. To clarify, the company has yet to discuss these features other than in the presentation. As of now, the company's FAQ page needs to mention them. But, in the end, they might become included in the package, which would make us wonder how these tokens are meant to function.
During the presentation, the company talked about PreShow, a facial recognition and eye-tracking technology that MoviePass plans to use to show users ads. The more ads a user watches and pays attention to, according to PreShow, the more tokens they will earn. That was the plan in February. In the future, there might be additional ways to earn credits apart from the essential subscription.
Apart from that, there needs to be more precise information about the meaning of Web3 in this context. Currently, we are in a state of waiting and observing. MoviePass has changed its model, charging users $10 for $12 movie tickets. While this may seem more plausible than their previous plans, the success or failure of this new version will depend on the specifics.
MoviePass Alternatives
Are you looking for alternatives to MoviePass? We hope MoviePass can make a comeback and fix the issues mentioned earlier. If you're seeking a suitable alternative, there are a few other options worth considering. This service is unique because it doesn't directly provide movies. It's a service connected to actual theaters but operated by a separate company. Theater services are the closest thing to that.
AMC offers a program called AMC Stubs A-List. It's a monthly movie membership, similar to MoviePass. You can watch up to three movies per week, either all in one day or spread out over the week. You can enjoy IMAX and other formats and get 10% back on your food and drink purchases.
Regal Unlimited gives you unlimited movies and a 10% discount on concessions. You have a few pricing options to choose from. One option is $18.99 per month, which allows you to watch unlimited movies at over 200 Regal theaters.
Cinemark Movie Club and Alamo Season Pass are similar programs. Local theaters may also have their programs, offering discounts on tickets, free birthday movie tickets, and more.
If you enjoy watching movies at home, you can buy them online and easily watch them on your phone, tablet, or TV without going anywhere. You can find premium movie streaming services and websites with free, legal movies.