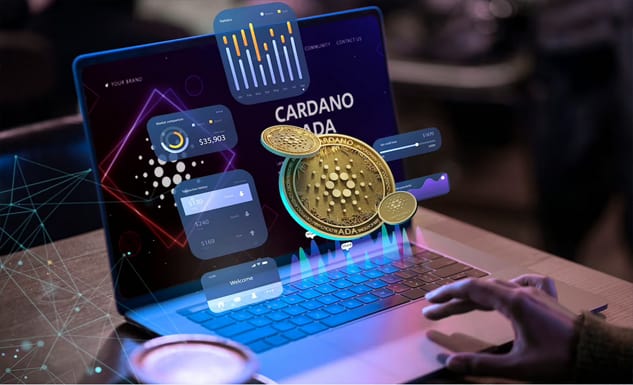 Best Blockchain Platforms to Build Modern Finance Applications: Blockchain technology started with the launch of Bitcoin in 2009. Since then, it has become widely recognized and widely used. Blockchain technology revolutions are happening globally. Blockchain applications exist in every industry. Many businesses use blockchain to expand in various fields, such as supply chain, healthcare, logistics, and finance.
Blockchain applications focus on improving transparency and efficiency in business processes. Businesses are now recognizing the potential of blockchain technology to enhance their operations. Enterprises are trying out various blockchain platforms to create new applications, leading to a growing demand for these platforms.
Blockchain technology is well-known for being transparent and decentralized. Many businesses are thinking about creating new finance apps using blockchain technology. You don't have to worry about immutability, security, and decentralization in blockchain finance apps. Many businesses are focusing on this.
Best Blockchain Platforms in 2023
Technology has made it simple to create new apps on blockchain platforms using smart contracts. Let's explore some top blockchain platforms for building finance apps.
1. Ripple
Ripple primarily focuses on developing financial applications on its platform. It strongly supports the digital revolution. In 2012, Ripple created a platform to connect digital asset exchanges, banks, and payment providers. This platform helps businesses build their blockchain network.
Businesses can create financial solutions using Ripple, such as modern finance applications or high-performance payment solutions. Ripple has a cryptocurrency called XRP. Many companies can use XRP on RippleNet to expand globally without pre-funding.
RippleNet is developing liquidity solutions to eliminate the need for pre-funding and enable businesses to create a decentralized infrastructure for fast payments in less than 3 seconds. RippleNet ensures complete transparency.
2. EOS
EOS is a secure and scalable blockchain platform for creating dApps. It can be seen as an enhanced version of Ethereum and Bitcoin blockchains, as it offers certain missing features.
The EOS blockchain network offers smart contracts, dApp hosting, and decentralized storage for enterprise solutions to address scalability problems. You can create a finance app on EOS that allows for cheaper transactions. Additionally, developers can deploy executable smart contracts based on business needs.
The EOS blockchain lets developers create various applications on the network, allowing them to explore their ideas. You can quickly develop various applications like finance apps, games, and business solutions.
3. Ethereum
Ethereum is a well-established and prominent blockchain platform. It even created its cryptocurrency called Ether or ETH. The platform offers a fully decentralized blockchain. Ethereum follows smart contract rules for efficient operation. There are already thousands of decentralized apps on Ethereum.
Ethereum's biggest advantage is its true decentralization, but it has the drawback of slow processing and high transaction fees. The Ethereum platform is becoming popular among developers who want to build decentralized applications (dApps) using blockchain technology.
Additionally, the Ethereum platform has a thriving community of over 250 developers. Ethereum protocol developers want to remove third parties from all areas. Developers can easily create dApps for finance, cryptocurrency wallets, and games. When you use rapid deployment, your application will run quickly after you release it.
4. Cardano
Cardano is a new blockchain platform that uses smart contracts. Cardano blockchain's primary goal is to create fast and scalable dApps. It uses the Ouroboros consensus mechanism, a secure version of the Proof-of-Stake algorithm. In this system, network participants check transactions, so there's no need to check them at every node.
It offers many valuable features for modern finance applications, including interoperability, scalability, transparency, and legitimacy. Cardano blockchain aims to satisfy both centralized and decentralized communities. Right now, many apps on Cardano use decentralization to improve global payments.
5. Corda
Corda is a platform for building distributed solutions using blockchain technology. It is open-source and allows developers to create permissioned networks. Corda will enable businesses to transact quickly and securely using smart contracts while maintaining strict privacy. The business processes are now more efficient, resulting in lower transaction costs and improved record-keeping.
Corda's platform is flexible and agile, making it easy to scale applications to meet your business needs. Corda applications are referred to as CorDapps. You can create scalable dApps in various sectors such as finance, insurance, energy, healthcare, and more, regardless of your business type.
6. Stellar
Stellar is a blockchain network focused on improving finance. It is open and efficient. Banks are trying out the Stellar blockchain network to improve their services and make them more accessible, safer, and transparent. Stellar is a strong blockchain platform for creating fast and secure fintech apps.
Stellar is an open network with no owner, giving control to the public. It relies on blockchain to stay synchronized with the network. If you want quick transactions or need a decentralized platform for building finance apps, Stellar is an excellent choice. Many apps use the Stellar blockchain for micropayments, asset exchanges, and global payments.
7. Hyperledger Fabric
If you want to develop complex software or application in blockchain, consider using Hyperledger Fabric. It allows you to break it down into smaller parts for easier development. The platform offers versatile and modular designs useful in different industrial applications.
The main feature of Hyperledger Fabric is its network of networks. All businesses aim to protect their sensitive data. Fabric can assist you in managing various relationships within the network.
For example, one seller can sell the same product to multiple buyers. Buyers and sellers can see each other's transactional relationship without seeing each other's. Using the "channels" feature in Hyperledger Fabric ensures privacy.
Fabric is a good choice for finance apps because it offers security and control over access. Your business can create a secure and scalable platform that easily supports private transactions and confidential contracts.
8. Tron
Tron is a decentralized blockchain platform that aims to create a decentralized web. Tron, like Ethereum, lets developers use smart contracts on the blockchain to access entire protocols. It can process 2000 transactions per second. This is better than other payment processors like PayPal. Additionally, It does not charge any transaction fees.
It is a platform that offers excellent scalability options and uses the Delegated-Proof-of-Stake consensus mechanism to ensure strong security for its blockchain. You can deploy a DApp on the network in various ways. It is currently the fastest-growing public chain. The network has essential features that make it popular: it can handle a lot of transactions, it can grow quickly, and it works well with Ethereum.
Conclusion
If you want to create modern finance apps for your business, here are some top blockchain platforms. When deciding between them, consider your needs and factors such as security, supported languages, features, and innovative contract capabilities.