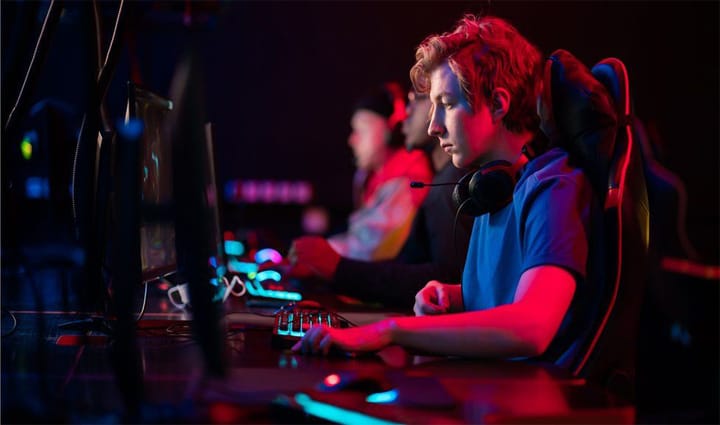 Humble Bundle is a website where you can buy video games, eBooks, and software. Humble Bundle often offers things in bundles, but you may also purchase games separately. What distinguishes Humble Bundle is that a percentage of every product sold is donated to charity, and there is a customizable price mechanism. It means you get to choose how much you like to pay and how the money is distributed between charity, the artists, and Humble Bundles partners. There are also a few packages in which you may contribute 100% of the proceeds to charity! Since its start in 2010, the Humble Bundle community has donated over $200,000,000 to different organizations across the globe, generating $2,000,000 in a single day, and there are currently over 12,000,000 users.
What is Humble Bundle?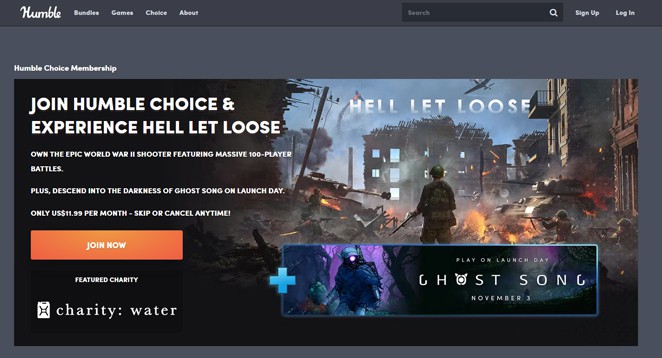 Humble Bundle sells digital content such as games, ebooks, software, and other digital items. Its objective is to help charities while giving unique content to users at low pricing. They began with a single two-week Humble Indie Bundle in 2010, but they have since evolved into a shop full of games and bundles, a gaming subscription service, a game publisher, and more. Humble Bundle and Humble Store are registered brands of Humble Bundle, Inc., and third parties may not use it without the authorized written consent of Humble Bundle, Inc.
Most Humble Bundle games are only compatible with Windows, although a few are also compatible with Mac and Linux. When you click on the game on the Humble Bundle website, you can check its compatible platforms.
Website: https://www.humblebundle.com
What is Humble Bundle Ukraine?
Humble has launched a 'Stand with Ukraine' Bundle with over 100 various items to benefit humanitarian relief activities. Much of the world has banded together to support Ukraine as it faces an invasion by Russia. At the time of writing, a newly announced Humble Bundle has generated roughly $10 million towards humanitarian relief efforts in Ukraine. The $40 / £30.58 Stand with Ukraine Bundle features 123 items, including games, comic books, RPG books, and software.
Is Humble Bundle Safe?
Yes, It is safe. They work with several charitable organizations and have already completed numerous packages. You may also contact Humble by emailing [email protected], completing a contact form, Chatting to support, or writing to Humble Bundle Inc, 160 Spear St, Suite 1000, San Francisco, CA 94105.
Is Humble Bundle Legit?
The Humble Bundle service, including any content available, is protected by trademark, copyright, trade secret, and other intellectual property laws and treaties. Humble Bundle®, Humble Store®, Humble Monthly®, Humble Trove®, and Humble Choice™ are some of Ziff Davis, LLC's trademarks or federally registered trademarks that may only be used with expressed permission. In short it is safe and legal to use.
What is Humble Bundle Reddit?
It is an unofficial subreddit for the game, book, app, and software bundle site humblebundle.com. Here you may discuss topics such as donations, membership, sites like Humble Bundle, games, books, and much more.You can also join the community at r/humblebundles.
How Humble Bundle Works?
Humble Bundles are one-time-only collections of games, books, software, and other items. You may pay whatever you want and decide where your money is spent. Many packages are divided into levels; the more you give, the more you get. Humble Bundle's Choice membership is well worth it if you play PC games regularly. Even if the only advantage you use is the monthly downloads, it's just $12 for a couple of titles worth much more.
1. You Can Pay What You Want
Flexible pricing is at the heart of our bundle "concept." When you purchase a bundle, you may choose the pricing. You may also decide how your money is distributed: to the artists, charity, Humble Partners, or Humble Bundle.
2. Donate to Charity
Every product they sell donates a percentage of the revenues to charity. In addition, many goods allow you to donate a portion (or even all!) of your purchase to a charity of your choosing.
3. Play on Steam and Other Platforms
When you buy anything on Humble Bundle, you'll get a key that you may use to redeem it on Steam, Ubisoft Connect Desktop App, GOG, or another platform. Many of the Humble Bundle books and games are also available without DRM.
Humble Bundle Products
You may also check out Humble products to learn more about how they work.
1. Humble Bundles
Humble Bundles are one-time-only bundles of games, books, software, and other items. You may pay whatever you want and direct where your money is spent. Many packages are divided into levels; the more you give, the more you get. We've sold over 47,000,000 bundles and are still going strong!
2. Humble Choice
Humble Choice is a PC game subscription that provides you with a monthly selection of excellent PC games to keep in perpetuity and some beautiful rewards and incentives. When you join, you'll have exclusive access to the ever-expanding Humble Games Collection and up to 20% off in the Humble Store.
3. Humble Store
The Humble Store is a digital gaming marketplace that features thousands of products from both major and minor developers and publishers. In addition, you can donate a percentage of your purchase to a charity or keep the change to use on future purchases.
Humble Bundle App For Android and iOS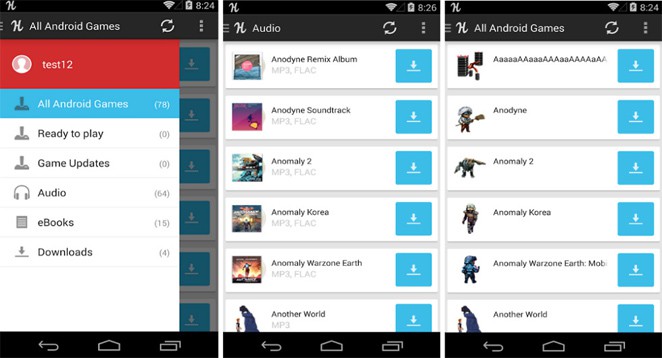 The Humble app is the gateway to the Humble Games Collection, a reward for Choice members that will go live on February 1st, 2022. Download your games from your Humble Bundle download page or library to your PC. Once the game has been downloaded, go to your Android device and move/copy the game from your computer to an Android folder on your smartphone, such as Downloads. App bundles are a publishing format, while APK (Android application Package) is the packaging type that will ultimately be put on the device. Google app bundle generates and serves optimized APKs for each user's device setup, ensuring that they only download the code and resources required to execute your program.
APK is the Android packaging format that users may install directly on their devices, while AAB is a publishing format provided by developers to Google. With the launch of AAB, developers no longer need to create several APKs for various devices. You can also get the Humble Bundle App for Android and iOS from Google Play and the App Store.
What features does Humble Choice provide?
The primary benefit of a Humble Choice membership is the monthly addition of new games. In addition, the service contains the following features:
Every month, the latest PC games that you may keep indefinitely are released.
A rising member discount in the Humble Store that reaches 20% after a year of membership.
While subscribing, you can access the Humble Games Collection through the Humble desktop app.
You may also gift your game downloads to non-Humble Choice members every month. Remember that each game may only be claimed once on your account, either by you or your giftee.
How to get Humble Bundle Discount?
Humble Bundle Jackbox Party Pack, promo codes and coupons are the greatest approaches to saving money on your purchase; however, there are more ways to save:
Humble Choice: Humble Bundle offers a subscription service called Humble Choice, which gives you access to new games and other bonuses every month that you may retain indefinitely. The subscription is $11.99 or $129 per year (pro tip: purchasing yearly saves you roughly $10.75 each month). Each month you are a member, you get many discounts you may use in the Humble Store. When you've been a member of Humble Choice for 12 months or more, the discount increases to 20% off orders; consider the advantages of loyalty!
Refer a Friend: Referring a friend to Humble Choice will earn you up to $12 in credit to spend on the first 30 new members who join up.
Newsletter Sign-ups: Signing up for the Humble Bundle newsletter gives you early access to the newest offers and news.
How to use Humble Bundle Promo codes?
You can find the most recent Humble Bundle promo codes on the internet.
Click the Get Code' button when you've found your promotional code. It will make a pop-up window where you can copy the code. When you click on the deal, the Humble Bundle will open in a new tab.
Complete your humble purchasing spree, then go to the cart. To use a promo code, you must have a Humble Bundle account (making an account is free). When you go to the checkout, enter your code in the "Do you have a promo code?" field.
What kinds of games are included with Humble Choice?
Humble Choice provides a new selection of five to twelve games every month. The genres covered include first-person shooters, RPGs, strategy games, and many more.
The service may only sometimes feature expensive, in-demand games, but you can expect a diverse range of games to pick from, from past blockbuster hits to brand-new independent releases.
Deep Rock Galactic, a popular first-person shooter from 2018 that generally costs $30, was featured in July 2022 alongside Yes, Your Grace, a 2020 indie resource management sim.
Humble Choice has previously featured the following significant releases:
Amensia: Rebirth
Borderlands 3
Catherine
Civilization VI
Deep Rock Galactic
Hello Neighbor
Hitman 2
Mafia: Definitive Edition
Mass Effect: Legendary Edition
Moving Out
Pathologic 2
Planet Coaster
Planet Zoo
Star Wars: Squadrons
Yakuza 3
Best Sites like Humble Bundle
A few websites, like Humble Bundle, provide a terrific platform for charity and significant sales. Here are some additional Humble Bundle alternatives that follow the same idea and help in donating something to charity.
Flying Bundles
Indie Gala
Story Bundle
Groupees
Daily Indie Games
Lazy Guys Bundle
Cubic Bundle
Bundle in a Box
Stack Social Bundle
Bundle Stars
Is it worthwhile to invest in Humble Choice?
Humble Bundle's Choice membership is well worth it if you play PC games regularly. Even if the only advantage you use is the monthly downloads, it's just $12 for a couple of titles worth much more. For example, August 2022 totals $191 in PC downloads on Steam – now all yours for a tenth of the price.
As a long-time Humble Choice member, I've not only been able to download games that I'd been craving, but I've also discovered several great new titles that I would not have purchased otherwise. I may offer any games I don't want to others who are interested. It's also nice to know that my monthly fee goes to a worthwhile cause.
Does Humble Bundle have Black Friday sales?
In the past, we've seen some incredible HumbleBundle Black Friday discounts. For example, Humble Bundle's Black Friday sale in 2021 lasted from Black Friday until 3 December. One of last year's sales highlights was the opportunity to get a yearly Humble Choice membership for $99. There were also significant discounts on a variety of individual games as well as package offers. We believe there is a high possibility we'll see similar, if not more effective, reductions this year, so keep a look out for 25 November!
Final Words
Humble, sometimes known as Humble Bundle, is an online PC gaming marketplace that donates a percentage of its profits to various organizations. It is well-known for providing high-value game bundles using a novel pay-what-you-want pricing strategy.
Humble Choice, the company's monthly subscription program, costs $12. Every month, the service provides a new selection of games that subscribers may claim and keep forever.
We've broken down all of the platform's features and benefits and our thoughts on how it works to help you determine if HumbleBundle.com and its Choice membership are worth your money.