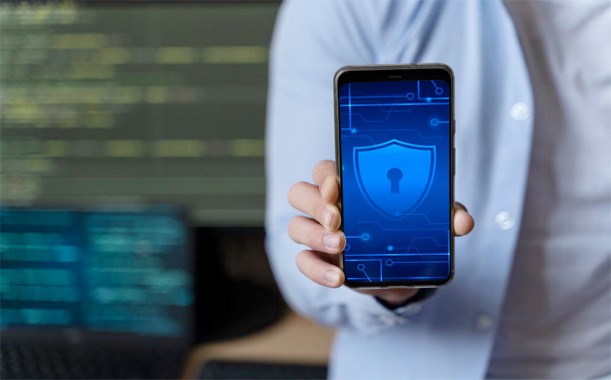 10 Best iPhone and Android Security Apps:  Are you looking for the best iPhone and Android Security Apps? You've come to the right place, as we've compiled some great security apps for iPhone and Android.
In this digital age, technology is on the verge of advancement. In addition to its benefits, however, the Internet brings threats such as malware, viruses, and Trojans. The lack of security and protection makes your phone's advanced technology useless. Here is an in-depth overview of the best security apps for protecting and securing your information on mobile devices.
Therefore, let's begin with a brief introduction.
Mobile Security Applications
Security applications secure your mobile device from risks and sensitive information. The primary objective of these apps is to prevent unauthorized users from gaining access to any information and performing inappropriate actions on the device that could cause damage. Choosing a security app for your iOS or Android device may be challenging due to the market's excess of applications with numerous features. We have compiled this list of security applications to help protect your devices from any threat or security issue. Let's review them in depth.
Best iPhone and Android Security Apps
Here we list some of the best iPhone and Android Security Apps you can consider in 2023.
1. DuckDuckGo
The first program on the list is DuckDuckGo, available for iPhone and Android. A protected search engine that is accessible through mobile browser apps and desktop browser extensions. The primary objective of DuckDuckGo is to secure your personal information while using multiple platforms to browse the Internet.
Keep your Internet inquiries private and anonymous, and block trackers automatically. Please don't be worried about accessing various web platforms, as they will now be forced to collect your personal information.
Features
No one can record your search history using this application.
The extension is compatible with multiple other mobile browsers.
Display the most secure websites in search results.
Connects you to encrypted versions of websites automatically.
Capable of preventing monitoring data and external trackers.
DuckDuckGo differs from other search engines because it doesn't keep your browsing history. Therefore, you can explore the Internet without worrying about information theft.
2. AppLock
AppLock is an easy-to-use Android application that allows users to lock almost any file or application on their mobile devices. Thus, your data are password-protected. You only need to establish a numeric password for the applications you wish to protect for the application to operate effectively. Enabling this feature will prompt you to input the password every time you launch the specified application. Even if someone wishes to deactivate it, a password is still required. Unique feature of the app is the ability to conceal the interface of this security application so that no one will know you have installed it.
Features
Keep your pictures in a virtual safe.
Lock separate applications from different profiles.
Automatic app barring and unlocking based on location or time.
Confound the intruder with false scanner coverings, such as a face or biometric scanner.
You can display any force close message on the applications of undesirable individuals.
Install the application and deliver it to anyone accessing your personal information over your phone.
3. Avira
Avira is next on the list of recommended security apps compatible with Android and iPhone. It allows us to set app duration limits. This app can provide you with security, privacy, and excellent performance. Avira protects you from thousands of online hazards and conceals your activities from intrusive marketers and agents.
It improves the phone's performance by freeing up capacity on the device. With Avira, you can connect to even public wireless networks securely. Consequently, prevent unauthorized access to your phone's content and online activities with this excellent security application.
Features
Instant alerts in the event of email leaks.
Automatically block fraudulent websites before they even launch.
Protection from online dangers.
Examine vulnerable networks thoroughly.
Memory and storage enhancement.
Installing just one app will protect your device from numerous online hazards and make it more secure.
4. Avast
The next security application we will discuss is Avast, an excellent anti-virus and wireless network vulnerability protection system. It provides comprehensive protection for Android and iPhone. It can thwart spyware and viruses in real-time on a single platform or across multiple platforms.
The premium version has numerous features, such as protection against fraudulent websites and password theft. Therefore, if you desire enhanced features, opt for the pro versions.
Features
Capable of preventing internet service providers from monitoring your online activity.
You may remove geographical limitations.
The assurance of a secure public wireless network connection.
Protection against information theft.
Use the device's anti-theft system to monitor it.
Install Avast and exercise your right to online safety and security across all platforms.
5. LastPass
Passwords play an important role in the security of everyone's device, so we'll now discuss LastPass, an Android and iPhone app for password management. Using LastPass, you can easily make your online existence safe and secure by employing basic passwords such as biometrics, etc.
It provides some randomly generated strong passwords to defend you against malware. You only need to save your password once, after which it will be automatically accessible on a single device. With the Pro edition, multiple devices are supported.
Features
Because it remembers your credentials, logging in is quick and efficient.
Additionally, save payment and shipping information to facilitate online purchasing.
Safely and efficiently communicate passwords and other sensitive information with anyone.
Provide alerts if your personal information is at risk of theft.
Save your automatic password, and you can work online without worrying about online attacks.
6. BitDefender Mobile Security
BitDefender offers security and protection for both iPhone and Android devices. It provides secure and swift web perusing on mobile devices through its VPN service. Additionally, account verification helps ensure account privacy.
BitDefender provides world-class e-threat detection and an outstanding anti-theft experience without affecting the device's battery life.
Features
Protection against mobile link-based frauds.
Lock and wipe the device if the phone is stolen.
Email account security is monitored via the account's privacy settings.
Equal to zero effect on the device's battery life.
Secure VPN for privacy and anonymity on the web.
Choose this unrivaled cloud-based malware protection to safeguard your device.
7. Kaspersky Safe Kids
The following app is a must-have if you want a parental control option. Kaspersky helps protect minors on Android and iPhone mobile devices from inappropriate data and information. It enables you to block malicious websites, applications, and files and allows you to manage specific applications.
Paid versions effectively monitor your child's location and activities via automatic reports. This application is difficult for children to delete, so install it and track your child whenever you want.
Features
Your child's access to inappropriate content is blocked.
Set screen time restrictions per child and device.
GPS-enabled kid's monitoring system.
You can view your child's YouTube search history.
Create an inventory of applications specifically for your child.
It is one of the necessary security applications for online education in the modern era, allowing you to monitor your child's internet activity while educating them.
8. Glasswire
Glasswire is another app on the list that helps you monitor your device's internal activity. The results of your phone's data utilization will indicate which applications consume the most of your mobile data. It also notifies you immediately whenever a new app connects to the internet.
Glasswire for Android makes it simple and uncomplicated to utilize applications based on mobile data availability. You can view your current and prior network history instantaneously.
Features
Simple virus detection.
You can block applications with improper behavior.
Alert of peculiar alterations to your applications.
Notifies you when unidentified devices connect to your wireless network.
Effective monitoring of network data use.
With the Glasswire app, you can manage your mobile data while away from home and save it for later use whenever needed.
9. Firefox Focus
Another app that seeks to provide you with a private browsing experience will be discussed. The browser automatically blocks advertisements and trackers, providing a fantastic browsing experience without being tracked. The application is installable on Android and iPhone.
The large trash icon on its top can erase your search history and cookies with a single click. So utilize Firefox Focus for confidential browsing sessions.
Features
Easy blocking of online trackers.
Always use the incognito mode when online.
Delete your entire browsing history with a single tap.
Outstanding anonymous browsing experience.
Give Firefox the focus and experience a delightful, tracker-free perusing session.
10. Lookout
Lookout, the final mobile security option on the list, protects your mobile device. It is an anti-virus application available for both iOS and Android.
It is an advanced security application that safeguards your online data and identity. With Lookout, you can avoid phishing attacks and other forms of mobile theft. You can receive a simple update notification while using the application.
Features
Protection from malicious software, adware, and fraud.
24/7 access to identity restoration specialists.
Inform the consumers that wireless networks are hazardous.
Helping in locating the device in the event of larceny.
Therefore, by downloading Lookout, you can appreciate a superior Internet experience.
Final Thoughts
We have provided you with options for protecting and securing your mobile phones. Don't be alarmed if the list seems skewed towards Android security app options; this is due to the differences between iOS and Android platforms. Apple has greater security control over iOS devices and iPhone breaches, whereas Google is more interested in third-party applications. However, there are so many iOS options as well.
What are you waiting for, then? Select the necessary security applications for your devices to combat the security vulnerability on the internet. Share your preferred application in the comment section. Feel free to contact us if you have any remaining questions or if you'd like to suggest any fantastic alternatives. We look forward to hearing from you.