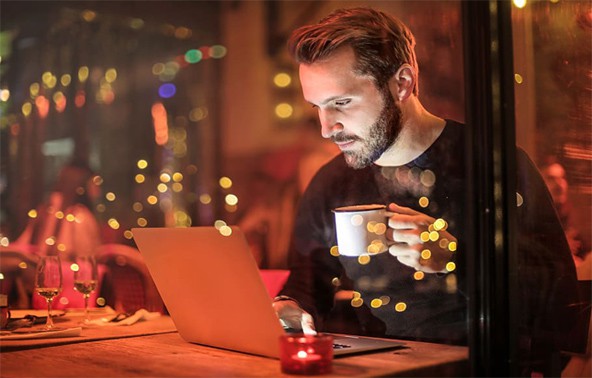 Omegle is a popular online video chat platform for chatting and connecting with others. When most individuals communicate with others, they feel happy and at ease, which is why social networking sites and networks like them are so popular. There are several sites where individuals may meet, and many of them resemble bulletin boards or forums where users can make remarks and return to see whether anybody has responded.
Omegle is a terrific way to chat with people you do not know, yet it has become overcrowded. Other Omegle Alternative Apps are free and allow users to communicate through plain text, audio, or video, allowing individuals to communicate in real-time, like or identical to chatting to one person. So, check out the best free applications on this page that may be used in place of Omegle.
Before you look at the many applications and Omegle Alternative Apps, consider why you should not use Omegle instead of any other alternatives.
What is Omegle?

Omegle is a popular online video chat platform for talking and hanging out with random people worldwide. However, it has recently grown overloaded, with few new features. Therefore, it may not be an excellent deal for new users, but frequent users may be tired of the same old thing and seek something fresh and intriguing. Keeping this in mind, we have compiled a list of Omegle alternatives that provide fascinating features and easy, well-designed user interfaces.
Is Omegle Safe?
Omegle is generally safe, but users should always be careful of what they say and wear while chatting with strangers. You may share or see inappropriate content. Omegle does not seem to have a strong moderating team. It also does not need registration or age verification, making young individuals an easy target for online abuse. According to its website, "predators have been known to use Omegle, so please be extra careful."
Why Omegle Is NOT Safe?
Unsolicited Exposure To Sexual Content
Little Moderation Or Accountability
Issue of confidentiality
Easy Gateway For Criminal Activity Or Grooming
Harassment, Bullying, And Racism
The Risks of Sextortion
Insufficient Child Protection Measures
Personal Information Exposed
Weak Privacy or End-to-End Encryption
Is Omegle Legal?
As previously mentioned, the site's idea is lawful between consenting adults. However, many Omegle subscribers are underage minors. Therefore, it is allowed to use if you are above the age of 18, and it is unlawful if you are under the age of 18. Omegle is an anonymous chat network that matches members at random (within topics, if selected). There are two primary modes: "text" for conventional text-based conversations and "video" for webcam chats.
Omegle lacks usernames, accounts, and registration. However, it does gather IP addresses and uses a cookie to identify itself. The answer is whether you ask if Omegle will send the police before banning you. The explanation is that Omegle cannot send police unless there is a definite cause. It would also reveal to others that Omegle sees your location, which might be considered a violation of privacy if they exposed that.
However, if you live in the USA and say or do anything on Omegle that endangers national security, it won't be long until the FBI storms your home and SWATTES you. Unless you uploaded child porn or revealed yourself nude to a child, or unless you are a minor and have done these things. Unless you threaten to murder or hurt someone, whether yourself, a government official, or someone else, they will not send officers to arrest you.
How do I get access to Omegle?
To unblock Omegle, you may use a VPN service to change your device's IP address. Instead of connecting directly to the internet, a VPN will route your communication via the service's private VPN servers, where it will be encrypted. You may take advantage of
ExpressVPN – It provides top-tier security, privacy, and lightning-fast network speeds for Omegle.
CyberGhost – Secure Servers Ensure Anonymous Omegle Connections (Free for 45 Days)
ProtonVPN – Get Unlimited Free Data for Omegle Chatting, Streaming, Browsing, and More.
Omegle Chat Rooms
Omegle provides visitors with a variety of chat room alternatives. Adult and 13+ chat channels are the two primary kinds of chat channels.
Omegle Adult Chat Rooms
Omegle offers two adult chat channels:
Adult 18+: The adult 18+ room is a video chat channel for adults. When you click to join the room, the site warns you there will be sexual content on this channel and that continuing if you are under 18 is prohibited. Anyone, though, may burst through by just tapping OK on the message. This channel's video conversations are stated to be monitored, so anything unlawful or abusive may be readily reported and tracked back to the offender.
Unmoderated Section: The unmoderated section is similar to the Adult 18+ channel, but it goes further to make it more explicit and dangerous. Videos in this chatroom are not monitored, and when a visitor clicks through, a notice appears informing them that they are very likely to encounter sexual content on this channel. After passing the warning, visitors are presented with two options: Sexy and Gay. It is only a filter to assist the visitor in connecting with people with similar interests.
13+ Omegle Chat Rooms
Text: This channel links you with a stranger in a chat room, with texting as your only choice. There is an option to enter your topic of interest that you wish to discuss initially. It lets you to connect with strangers who share your interests.
Spy Mode: This channel is similar to Text Mode, except that a third person is connected who poses questions that the other two individuals debate. The individual who is being questioned is not permitted to join in the dialogue.
Video: Like the Adult 18+ channel, the video channel links you with a stranger online for a video chat. Because it falls under the 13+ category, the Video channel is also reported to be monitored.
College Student Chat: As the name suggests, this channel is for students in college. It is still a safer route than the others since you must join up using your student email (for example, [email protected]). It increases the likelihood of you just connecting with other college students.
Omegle User Experience
Patience and good fortune go hand in hand.
Most of the talks are conducted by chatbots, which are unpleasant. "Disconnect button getting pressed on and on, a good exercise to our fingers."
People who insist on sharing their "Snapchat ID" or "Kik messenger ID." They mostly ask them to share their nudes.
Male-to-male chat that was first disconnected.
Many individuals pretend to be someone else's gender, age, or both. You never know. You have no choice but to trust what they say.
Abuse and pranks They then disconnect.
The majority of Americans and Britons are fundamentally racist. They disconnect the instant they realize they are conversing with an Indian.
You may feel exhausted at times.
For the first time, high school and college students use Omegle.
Many individuals who are miserable or destitute relate their traumas to relieve themselves. Perhaps they assume that strangers understand their pain better than their loved ones.
Some predators monitor IP addresses. So when using Omegle, always use a VPN.
Never disclose personal information such as your name, Facebook user ID, WhatsApp number, Instagram ID, etc. Also, never participate in video chats with strangers.
What is Omegle Reddit?
Omegle Reddit is a community platform for those who like chatting with strangers. It does not give a platform, but it does allow you to address difficulties such as trouble connecting to the server, video buffering, VPN not connecting, and others. You may also join the r/omegle community.
Omegle Videos on Youtube and Tiktok
Search "Omegle" on YouTube or TikTok. You'll see various videos of youngsters conversing with strangers (this alone may be something many users are unaware of: chatting on Omegle carries the danger of video being captured and released without the user's knowledge or agreement). Of course, not all of these conversations are inappropriate, but given the platform's configuration, children who use Omegle risk becoming possible targets for online predators.
Users have also been exposed to sexually explicit videos and live broadcasts, explicit language, racism, extremist ideologies, fraud, and cyberbullying on the site. For these reasons, it is not advised to allow young, sensitive youngsters with immature critical thinking abilities to use Omegle without close supervision. Given the site's vast list of risks, the best and safest option is to keep your underage children away from it.
What happened to Omegle?
Omegle is a free talking service that has not been shut down, despite a geo-blocking issue. However, your ISP may sometimes block sites that the government of your country outlaws. You may unblock Omegle using a VPN or join chatting networks using the alternatives listed below.
Is Omegle Down?
It is a free online chat platform that enables users to communicate without registering. Downdetector.com lists Omegle outages reported in the previous 24 hours. This graph displays a summary of issue complaints received in the last 24 hours. Omegle is not currently unavailable, and we have decent access to it. If you cannot watch the website from your device, please use a VPN. If Omegle is not working for you, look at the most acceptable alternatives on this page. These websites are equivalent in that they provide almost identical services.
You can consider below mentioned Omegle URLs to Unblocked Omegle;
http://www.omegle.com
https://omegle.cc
https://omegle.onl/online
https://omegle.webcam
https://omegle.com.co
https://ome.tv
https://omegle.uk.com
https://omegle.love
https://t-omegle.com
https://web.omega.fun
https://ome-tv.com
https://www.omegle.fyi
https://omegle.ws
https://omegle.club
https://omegle.site
How to Get Unbanned From Omegle?
Let's start by looking at how Omegle bans users. What's to stop you from just signing back in after you've been banned if users are anonymous and don't use any form of login? Omegle uses its IP address to monitor users.
An IP address is a numeric label that identifies your device on a local network or the internet. It enables the system to know where to transfer information, similar to how the postal service uses your street address to deliver physical mail. (Do you recall snail mail?)
Omegle may link you to other users for conversations by monitoring your IP address. They may, however, use the same IP address to ban you from their service by simply preventing your IP address from connecting to their chat servers.
The most accessible approach to get yourself unbanned from Omegle is to change your IP address. You may change your IP address by disconnecting your cable modem, restarting your router, or, in certain situations, calling your Internet Service Provider and asking them to provide you with a new IP address.
Best VPN to unblock the Omegle website
NordVPN
VPNArea
PrivateVPN
ExpressVPN
VPN CyberGhost
Omegle Android and iOS App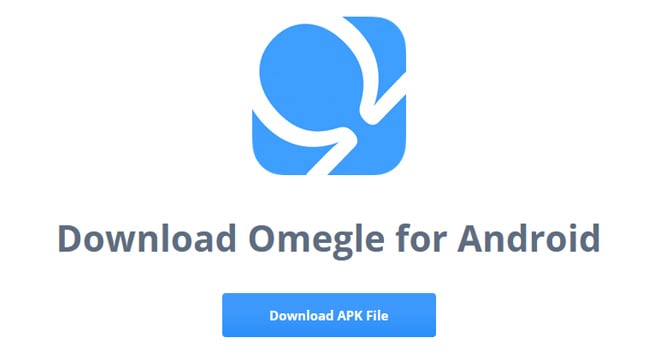 Because of its tragic past, Omegle does not have an app accessible on the App Store or Google Play. If children want to download an Omegle app, the chat service provides a workaround on its website. Even though the Omegle PC program has not yet been launched, we can still run the Android app on a PC by using the following method:
1. Install the Nox or BlueStacks emulators.
2. Finish installing and running your favorite emulator.
3. Open a preferred web browser and go to https://omegle.onl/download
4. Using the emulator, install our Omegle APK file.
5. The software will work nicely on your computer.
Windows 10/8/7/XP (64/32 bit) is supported.
Omegle For iOS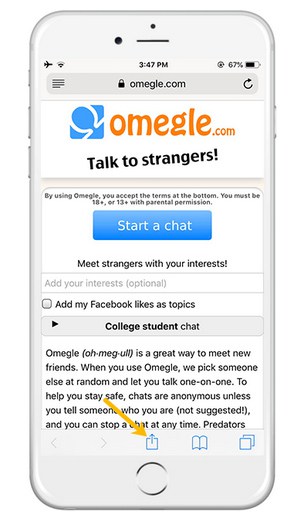 1. Go to Omegle.com and click on the symbol mentioned above.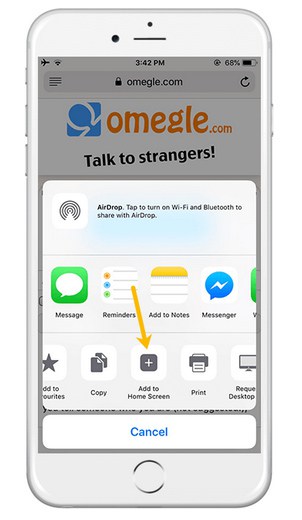 2. Scroll to the right and choose "Add to Home Screen."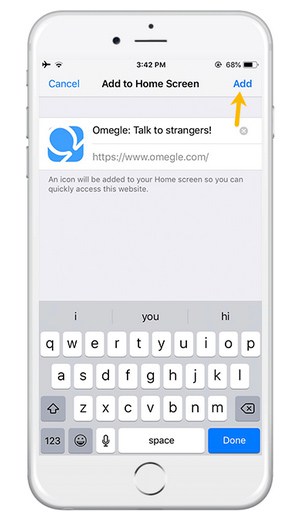 3. Add a chosen name (optional) and click "Add."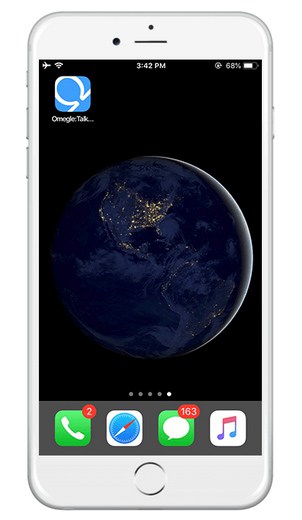 4. The Omegle app will be available for use at home.
The method is compatible with all iOS, iPhone, iPad, and iPod versions.
What are the advantages of the Omegle App?
Omegle is a website where users may talk with random strangers anonymously. Let us take a look at why it is so popular among youngsters.
Omegle enables users to interact with strangers without disclosing any personal information.
It matches random individuals in chat setups known as 'You' and 'Stranger.'
An inquiry about another person's age, gender, and place – ASL – always starts a conversation. An acronym that site subscribers are all too familiar with!
Omegle also provides adult video chat. However, underage users may access the site by posing as adults without an effective age barrier.
Even though the site's content is unregistered, all discussions are saved on a server. In addition, when someone shares personal information (phone number, address, email), their information is saved.
Users save everything they reveal about themselves on the website's servers for four months.
How To Use Omegle Safely?
Never give out your personal information.
Disconnect at the first sign of pain.
Only choose the college student option if you are a student (it is safer).
Understand that texting strangers are significantly safer than video calling them.
Make use of a VPN.
Enter your interest before starting a conversation to reduce the possibility of an uninvited encounter.
Can someone find me and my IP Address on Omegle?
Simply put, They will not be able to follow you down to your actual residence using your IP address; all they will be able to do is locate your town and country. Your IP address will not reflect your actual location but rather someplace nearby. The worst he can do to you is turn off your internet, which he will probably only do if you irritate him. Nothing bad will happen; he is simply trying to frighten you. I recommend that you install antivirus software to set your mind at rest.
Here are two anti-malware and antivirus products that I strongly recommend and perform flawlessly; the best thing is that they are free! AVG and Malwarebytes. I recommend using a VPN the next time you go on Omegle so they can't locate your original IP address, and you can feel better and safer.
How To Protect Children From The Dangers Of Omegle?
Do you like conversing with strangers? Do you like socializing with someone you have never met before, most likely from the other side of the world? Why not say yes if you are thinking about it? However, would you feel comfortable with your twelve-year-old conversing with a stranger? As parents, we naturally want our children to be exposed to diverse people, places, and experiences that will shape them into active and driven individuals. However, what if the individual with whom our kid communicates is a stranger in a virtual encounter beyond our scope and control? Is the advantage worth the risk?
Children should never use Omegle in front of their parents. This caution is not intended to 'hide' adult things from children, which they will undoubtedly be inquisitive about, but rather for their own mental and physical safety.
Here are some strategies to prevent your kid from using Omegle;
Block Omegle using a parental control app.
Contact your ISP to block the website based on the MAC address of their devices.
If your kid must access the internet, here are some steps you may do to make it safer for children;
Before searching for conversations, always add a child-friendly interest in the interesting choice.
Communicate openly with your children about what they do on the internet and the necessity of online privacy.
Teach your youngsters that personal information should never be shared.
Inform your youngsters about child exploitation.
Use a VPN at all times.
Always strive to be there while they use the website.
Why Do Omegle Ban Users?
The most apparent cause is a policy breach if you have been banned from Omegle. Serious policy breaches, such as sending naked photos or engaging in racist or abusive conduct, result in an automatic permanent suspension.
An Omegle ban might last from a few days to weeks, depending on the purported cause. A "first-time offender" is generally only prohibited for a brief time (up to one week). A "repeat offender" receives harsher prison sentences (up to 120 days).
Unfortunately, users are occasionally banned from Omegle for virtually no reason. If you think you have done nothing wrong, look at the probable causes of your Omegle suspension listed below. Something could trigger a memory and help you avoid a future ban.
Algorithms identify inappropriate behavior or content Reason.
You disregarded a rule.
You regularly leave conversations.
People often abandon you.
Another user reported it Reason.
Government censorship or regional limitations
The internet network has prohibited Omegle.
Why Should You Think About Best Omegle Alternative Apps?
Apps like Omegle and its alternatives are a fun way to meet new people and reconnect with old ones. However, they may be harmful to minors and young children since it is simple for them to meet individuals with terrible intentions.
Online chat services and applications are more dangerous than you believe since they are infested with hackers, cyberbullies, and other cyber criminals. There have also been various reports of sexual predators, stalkers, and white supremacists preying on individuals through the site and other graphic and threatening users.
Even while it monitors some chats, it can not guarantee the safety of its users. As a result, people look for Omegle alternatives after seeing footage of hackers stealing user accounts, using insults, and spouting hate speech. So, you may want to try these Omegle alternatives for a better experience.
25 Best Omegle Alternatives and Sites Like Omegle com
Let us have a look at what our team has found for you.
1. ChatHub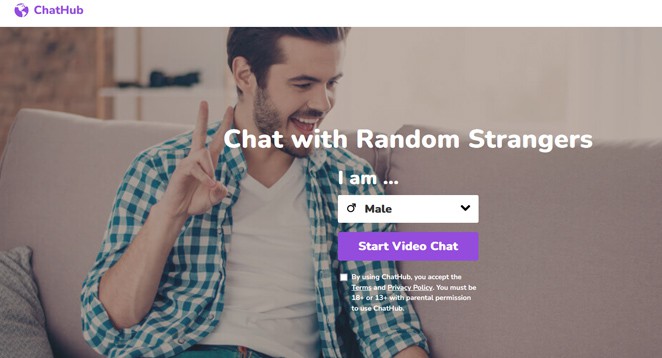 ChatHub is a simple, no-registration video chatting website that connects random individuals depending on the language they speak. This website enables users to participate in two types of rooms. The first is for general talks, in which you will be linked with a random individual to communicate, while the second is for discussions on specific topics. ChatHub can also match you with genders of your choosing and has audio and video filters if you do not want to show your true identity. Unfortunately, there is no mobile app for the website yet; nonetheless, it is believed to be optimized for tiny screens and portable devices. You can consider it as best Omegle alternative site to chat with strangers.
Website: https://chathub.cam
2. CamSurf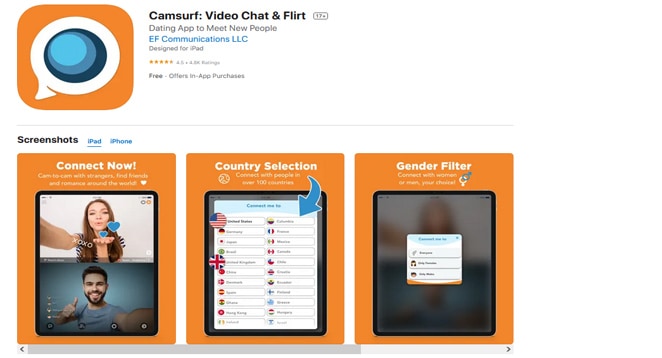 CamSurf is another video chat website that does not need sign-ups or logins to talk with others online. However, if you do not join up, you will lose out on certain essential features, such as filtering out the gender of the persons you are matched with. CamSurf also offers an app for Android and iPhones that are relatively small in size and has a great and user-friendly layout. It is among the best Omegle alternative apps and websites.
Website: https://camsurf.com
3. Bazoocam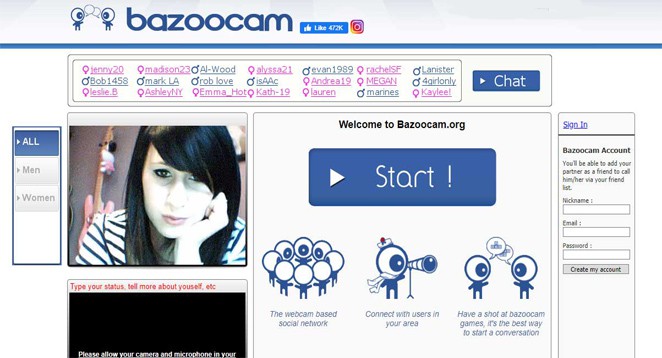 Unlike many Omegle alternatives, Bazoocam allows users to play multiplayer games like Tetris and Tic Tac Toe and meet new people. Another intriguing aspect of this video chatting website is that by ticking a box before joining the chat room, it may match nearby people based on their geography. Furthermore, the website allows you to instantly go to other talks with random strangers using the 'Next' button until you discover the right match.
Website: https://bazoocam.org
4. ChatRandom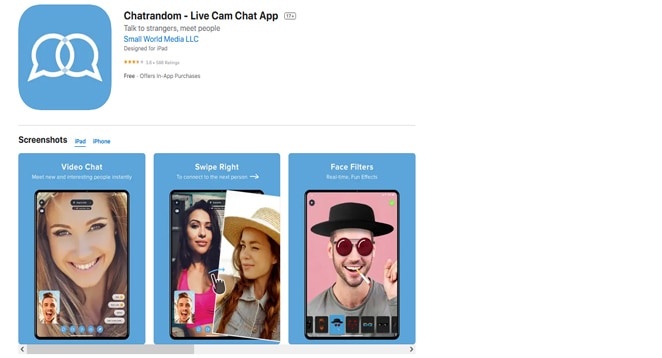 ChatRandom, like the other Omegle alternatives on our list, allows you to choose the person's gender and nationality before connecting. It even has a dedicated button for connecting with girls online on the site at a specific time. Like the Tinder app, one significant feature of ChatRandom is the option to swipe right to connect with random strangers if you do not find the current match appealing. It also includes a mobile app for both Android and iOS that allows for on-the-go video conferencing.
Website: https://chatrandom.com
5. Shagle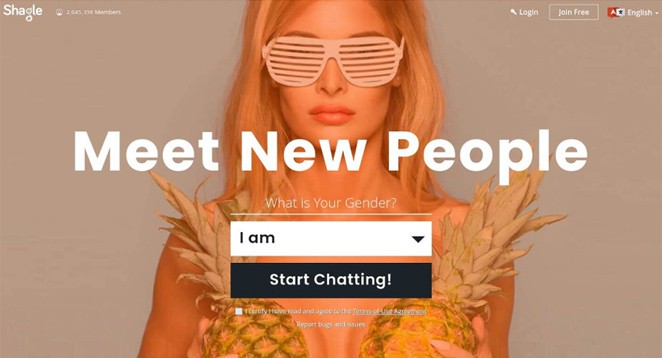 Shagle features one of the best-designed online chatting programs, with a modern and simple user interface. The main feature of Shagle is the ability to give and receive virtual gifts from the person you are speaking with. This website also permits the interchange of data such as photographs, music, video, and so on, which may be removed at any time if deemed objectionable. Aside from that, you must register an account to match a video call with a particular gender. It does not, however, have a mobile application. You can consider it the reliable site to chat with new friends and strangers.
Website: https://shagle.com
6. EmeraldChat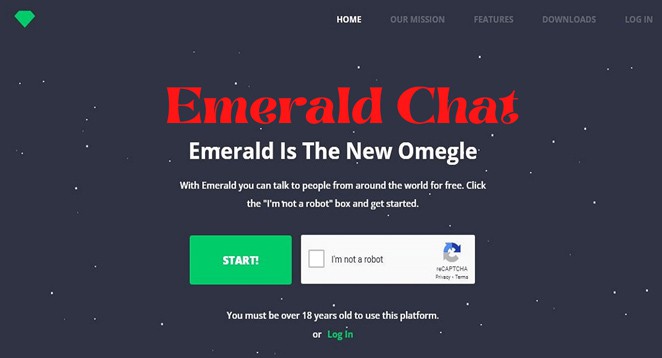 EmaraldChat is an online meet website focusing on community norms to make it a secure platform for everyone. It is built with stringent moderating mechanisms. Although no login is required, the site may continually bombard you with popups urging you to check in to access additional services such as gender filtering. The website also offers a variety of communication options, including one-on-one video calls, one-on-one conversations, and even group chats. EmeraldChat promises that a mobile app for Android and iPhone is on the way, making it easier to communicate with strangers. It is among the popular sites like Omegle.
Website: https://www.emeraldchat.com/app
7. TinyChat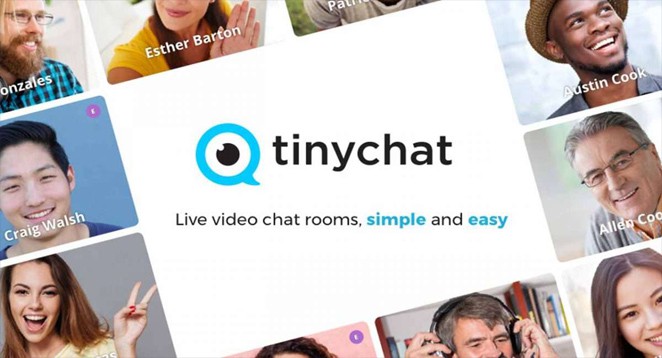 Tinychat, as the name implies, is a simple, light, and simple alternative to Omegle that links you with other random users on the site to chat through voice, video, or text. In addition, it features pre-made groups based on various interests and themes that you may join to participate in the discourse. However, most groups will demand you to log in; thus, enrolling on Tinychat is suggested to use the website's capabilities fully. Tinychat also comes in a premium version that eliminates adverts and popups and changes the nickname color to gold, making the profile stand out from the crowd. Tinychat is also available as a mobile app for both Android and iOS.
Website: https://tinychat.com
8. YouNow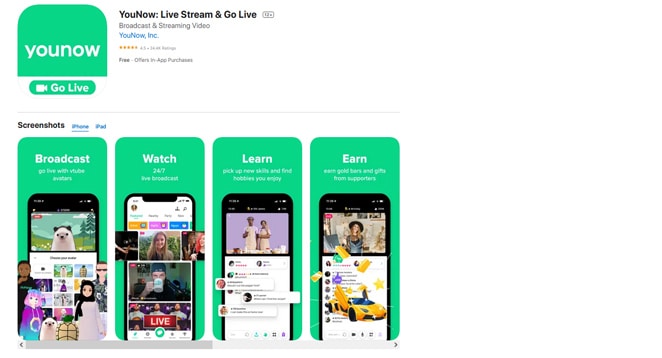 YouNow takes online meetings and conversations to the next level by live streaming to hundreds of viewers at once. This website aims to establish a fan base and a community with whom you may subsequently interact on social networking sites. Before participating in any discussion, you must establish an account, which you may do by linking with your Twitter or Facebook account. Furthermore, anytime you go live, the website sends a notice to your subscribers to acquire the first viewing, making it an excellent venue to display your ability or hang out with followers. YouNow is also available as a mobile application for Android and iOS. You can consider this site and app to chat with strangers like Omegle.
Website: https://www.younow.com
9. MeetMe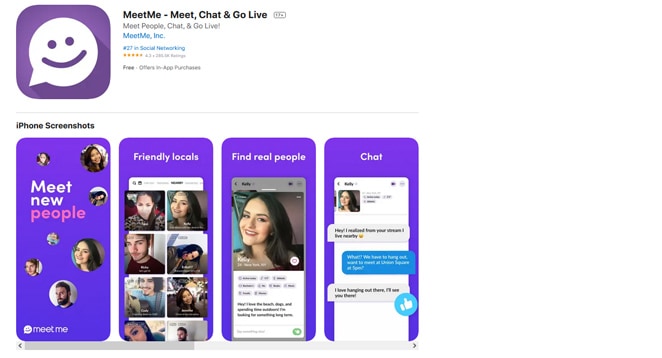 MeetMe is the site to use if you want to make new acquaintances online. Because of the extensive user base, you will not have to wait for extended periods to match up with someone and may rapidly get into a discussion. You will be requested to sign up for the service and ask for your name and even your ZIP code to match you with someone close. Signing up may also be done by linking a Facebook account to simplify the process. MeetMe is also available as a smartphone app for Android and iPhone. If you are looking for the best sites like Omegle, this site is for you.
Website: https://www.meetme.com
10. Chatroulette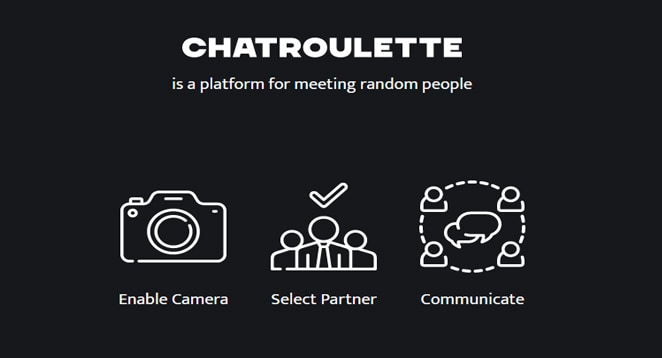 Chatroulette is one of the greatest sites for random video conversations because of its user-friendly UI. The website, which is as ancient as Omegle, enables you to talk (audio and video) with another person or a specified gender at random. In addition, Chatroulette includes features such as the ability to alter text size, save chats, and doodle to make the interaction even more enjoyable. Unfortunately, there is no app, but you may use a web browser to access Chatroulette on Android and iOS devices.
Website: https://chatroulette.com
11. LiveMe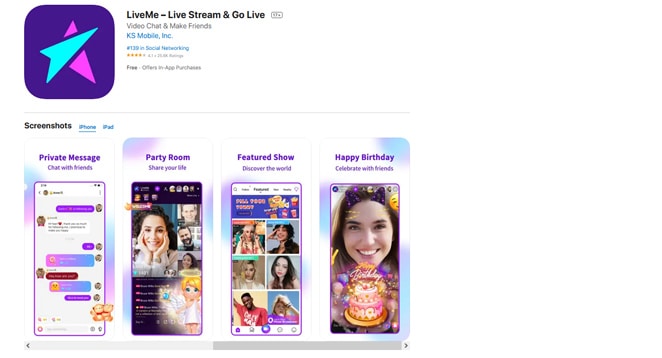 This Omegle alternative is accessible on almost every platform, including PC/laptop, Android phones, and iPhones. LiveMe is similar to the famous game-streaming platform Twitch in that it allows you to broadcast yourself to millions of people across the globe. You may also explore other streams and communicate with them or other individuals viewing the show through chat on the site. Furthermore, LiveMe allows in-app money, known as Coins, which can be won via activity and purchased from the app store in exchange for cash. By spending money, you may also acquire VIP features such as a VIP badge, ID label, group chat box, replay, and more. Other elements of the online video platform include the ability to create groups, stickers, and filters.
Website: https://www.liveme.com
12. Camfrog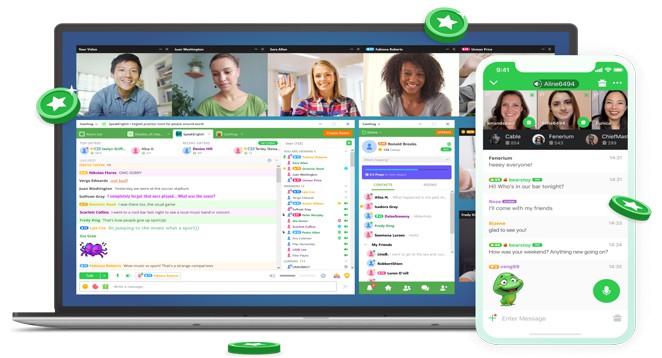 Camfrog is a global platform for chatting with and meeting new people from all over the globe. Free video chat rooms, video conferencing, online group conversations, and live webcams exist.
Website: https://www.camfrog.com
13. Faceflow
Faceflow lets you make free text and video chats with your friends through the internet. After creating an account on the website, you will be able to meet outstanding new individuals from all over the globe.
Website: https://www.faceflow.com/en
14. iMeetzu
IMeetzu enables you to talk easily with random strangers online. It is recognized as one of the best sites, similar to Omegle, Chatroulette, and Camzap. It started as a text-only chatting site, but features like video chat and dating were added over time.
Website: https://www.imeetzu.com
15. Yapchat
Yap chat offers a free webcam chat room. You may use it to make new friends all around the globe through text or webcam chat.
Website: https://yapchat.com
16. Paltalk
Paltalk is widely considered one of the internet's most popular video chat room communities. You may meet new people and make friends using free video chat rooms to meet new people and make friends with quick chats and video calls.
Website: https://www.paltalk.com
17. Chatpig
Chatpig is a free video chat website that matches you with random people from across the globe for some hot video chat fun. You should visit this Omegle alternative site now.
Website: https://www.chatpig.com
18. Bazoocam
On Bazcoocam, you may chat with random individuals nearby online. It is an entirely free service that requires no registration.
Website: https://bazoocam.org/en/
19. ChatRad
ChatRad is a free random chat application similar to Omegle. Meet new people, sing a song, fall in love, play an instrument, speak to strangers, and have fun with random webcam chat.
Website: https://chatrad.com
20. Fruzo
Fruzo is a beautiful site to meet new people, develop new friends, or find a date. In addition, you may video chat with people nearby or from around the globe.
Website: https://fruzo.com
21. Chatki
Chatki, like Omegle, is another Chatrandom-powered service. You may use your webcam to communicate with random people on the site.
Website: https://chatki.com
22. Chatspin
Chatspin is a free random video chat program with features like a facemask, private chat filters, and various other choices for personalizing your conversation.
Website: https://chatspin.com
23. Ometv
Ometv is a Chatroulette-style website where you may have free online talks with strangers around the globe; it is another fantastic Omegle-like talking service.
Website: https://ome.tv
24. FunYo
FunYo makes it simple to meet folks all around the globe by using a webcam. In addition, it enables users to connect with random individuals from distant countries or only women.
Website: https://funyo.tv/chat-random
25. Camgo
Camgo's cam-to-cam chat likely has everything you are searching for in online social contact. You may use a webcam or text chat; each user can pick how long they want to remain in a discussion, and you can easily concentrate on a particular subject to create more exact matches. It is consider as the best Omegle alternatives site.
Website: https://www.camgo.com
Omegle Traffic and Keyword Analysis
Created in 2009, it quickly became popular among teens and young adults when several famous YouTubers began creating content based on it. Most celebrities on YouTube or TikTok use this website to communicate with strangers or followers to produce content. In addition, people worldwide use it to socialize or discuss things with strangers when they cannot find anyone nearby who can help them.
It has total traffic of 77.0M with a Bounce Rate of 54.76%, Pages per Visit of 7.41, and an Average Visit Duration of 00:07:21. The Omegle app, Omegle girls, teens, talk to strangers, Omegle videos, unbanned, lady zone, websites like Omegle, Omegle video chat, Omegle for kids, and many more are recent internet searches for Omegle.
Final Thoughts For Omegle
With so many social media sites and applications available today, it may be difficult for parents to track what their children are doing online. Every few years, a new, strange-sounding app attracts our children's attention: TikTok, Tumblr, Roblox, Snapchat, and others. Today, we will look at another chat service with an unusual name that you may or may not have heard of: Omegle.
Omegle has recently regained popularity, with TikTokers and Youtubers returning to the platform. This transition has piqued the interest of many youths browsing the internet, prompting them to visit the website for recreational purposes.
This is why parents now have a greater obligation to educate themselves and keep a close eye on what their children are doing on the internet. Remember that Omegle became popular not because it is a useful networking tool, but because it is scandalous, hazardous, and unpleasant for many people.