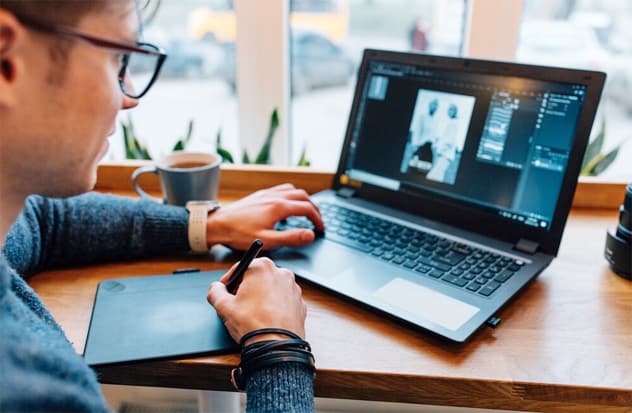 Many excellent Photoshop alternatives provide more than simply replicating Adobe's popular image editing software. In 2023, photo editing software is getting more advanced. Some programs are almost as good as Photoshop and have unique features, especially on iPad.
Below is a guide featuring the best Photoshop alternatives, chosen based on our hands-on reviews. We assessed them based on features, user-friendliness, and value for money. Photoshop requires a subscription, but there are many great alternatives that you can buy once or even get for free.
What is Adobe Photoshop?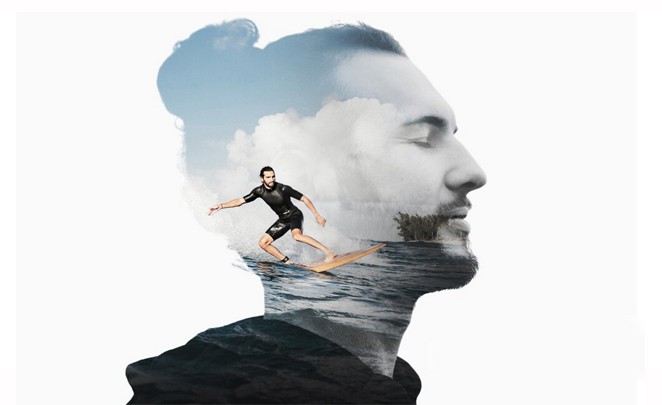 Photoshop is a widely used software that has been around for many years. However, it can be expensive for people who use it occasionally or for simple photo editing tasks. Adobe Photoshop is a powerful software for editing images and designing graphics. However, it requires significant storage space and may cause your computer to run slower. Beginners may need help understanding. Photoshop, priced at $9.99 monthly, may be better for beginner photographers.
20 Best Photoshop Alternatives
Photoshop has been widely used in the industry for many years, but it can be expensive for occasional or basic photo editing. Here are the best free alternatives to Photoshop for basic photo retouching and graphic design.
1. Affinity Photo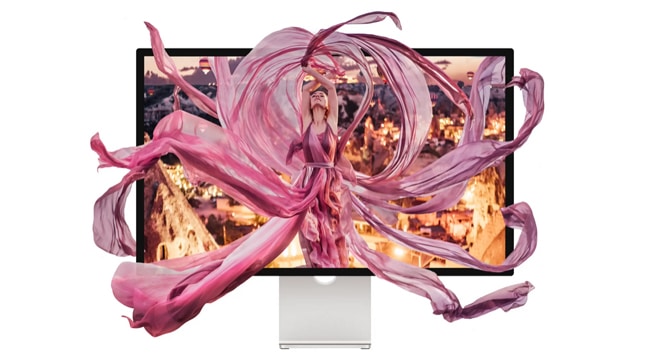 Affinity Photo is very similar to Photoshop's interface and features. This software is designed for professional photographers and designers. It works well with Photoshop and other file formats. It's also cheaper than Photoshop in the long run because you only need to buy it once instead of paying for a subscription.
Affinity Photo is less hardware-intensive than Photoshop, but this may vary depending on your equipment. It is optimized for the latest quad-core technology. While Photoshop may not have all the features of Photoshop, especially neural filters, plenty of impressive features are still available. We found the Personas toolsets for different jobs to be very useful.
You can use Affinity Photo on Mac, Windows, and iPad. If you want a cheaper option than Photoshop, check out Affinity Photo. It's worth looking into.
Website: https://affinity.serif.com
2. Luminar Neo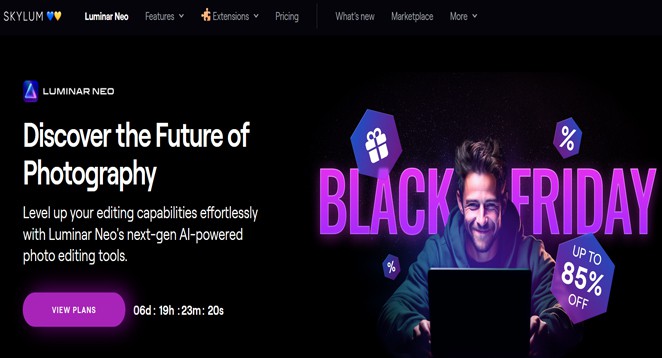 If you want a free Photoshop alternatives, try the free trial of Luminar Neo. It's a great option. Luminar Neo is great for both professional photographers and beginners. It has smart AI tools and an easy-to-use interface. With our AI-powered tools, you can easily streamline your routine tasks in photo editing. It frees up time to focus on the more enjoyable and creative things.
Photoshop has tools for creators, while Luminar Neo is made for photographers. You can start editing without experience and will be able to handle unnecessary tools. Luminar Neo is a photo editing tool that offers incredible capabilities, many of which AI automates. You can use it to edit RAW photos precisely, make stunning collages using Layers and smart masking, or add style to your images with Presets. Luminar Neo has AI-powered tools that make editing easier. You can replace skies automatically with Sky AI, enhance portraits, adjust contrast with Smart Contrast, create beautiful bokeh with Portrait Bokeh AI, add structure with Structure AI, and more.
Consider using extensions if you want to improve your editing skills with more specific features. Extensions are tools you can buy to enhance your Luminar Neo experience. They include sharpening, upscaling, noise reduction, focus stacking, HDR merge, background removal, and light manipulation.
Website: https://skylum.com/luminar
3. Apple Photos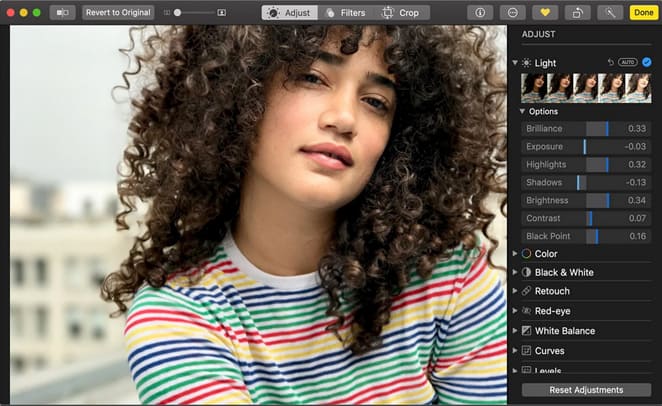 Apple Photos is pre-installed on all Mac computers and provides easy-to-use editing tools for enhancing photos. You can use it to store and organize your images. You can sort them by date or put them in folders. With just one click, you can easily make basic adjustments like color correction, brightness, saturation, and contrast.
Photos is an easy-to-use app that helps you organize and edit your photos. Editing photos on the desktop and iOS app is a breeze for Apple users because the tools and interface are identical. It is one of the best Photoshop alternatives for Mac users.
Website: https://support.apple.com
4. Microsoft Windows 10 Photos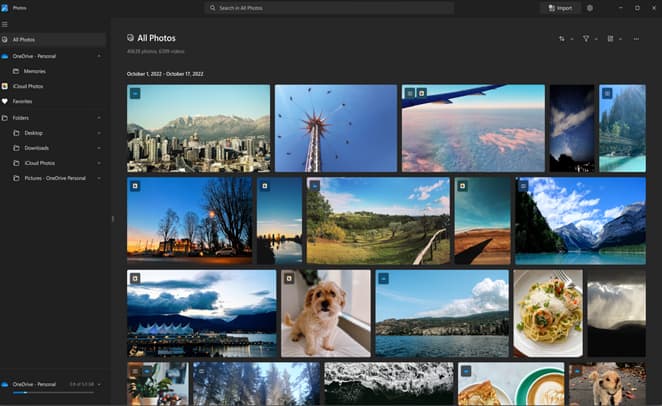 Microsoft's Windows 10 Photos app is a great free photo editing software similar to Photoshop. It comes with every Windows 10 operating system. Windows 10 Photos is similar to Apple Photos in that it helps organize your photos. The app shows all pictures in your Pictures folder and lets you easily import images from other folders. The one-click-fix option quickly enhances color, brightness, and contrast and applies different filters. You can also do batch editing.
Microsoft Windows 10 Photos is a convenient option for Windows users who prefer not to install additional software. The simple interface is great for beginner photographers who don't require advanced features.
Website: https://apps.microsoft.com/detail/microsoft-photos/
5. Procreate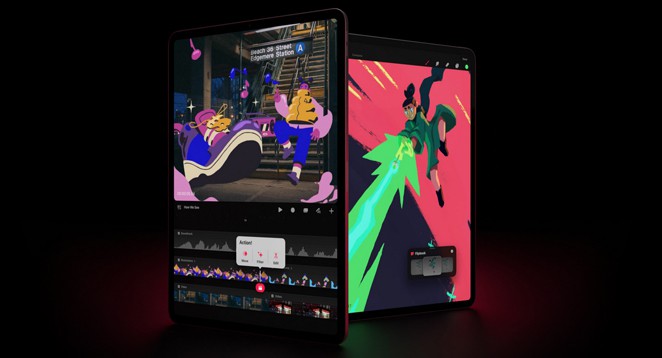 If you're searching for a Photoshop alternatives for iPad, we highly recommend Procreate. In 2010, a simple drawing app was created. Over time, it evolved into a professional tool and won Apple Design Awards.
Our testing discovered that the layout is user-friendly and has many features that artists will enjoy. These features include realistic pencils and inks, advanced layer compositing, and unique digital tools. With added palm support, you won't accidentally draw over your canvas anymore. Plus, there's a growing library of Procreate brushes to add flair to your artwork.
Depending on your iPad model, Procreate supports first- and second-generation Apple Pencils. Since 2019, there has been an iPhone version called Procreate Pocket. The November 5.2 update brought some great new tools. These include 3D model painting, stroke stabilization, page assist, and the ability to view 3D models in AR.
While this program may have some of the features of Photoshop for photo editing, it offers most digital painting tools. The Procreate website has a free handbook that overviews all the app's features and tools. It's a helpful resource for beginners.
Website: https://procreate.art
6. Photopea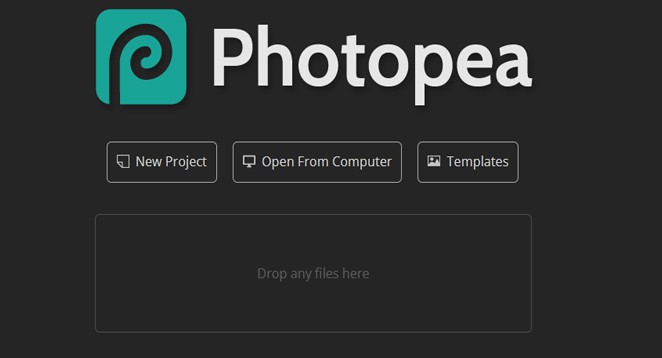 Thanks to ongoing improvements in web technology, you only sometimes need a separate app like Photoshop. Photopea is an excellent example of a browser-based tool.
This editor is designed to be advanced and has professional tools. It is among the best Photoshop alternatives and has all the tools you need for everyday image work. The software can open standard file formats like JPG, PNG, and RAW. It also supports Sketch, GIMP, and Photoshop PSD files.
Photopea is a software that has layers and layer masks. It also has blend modes and various selection tools, including standard marquees, magnetic lasso, and quick selection tools. Although it lacks advanced features like content-aware fill-in Photoshop, it still has much to satisfy most designers and artists. Plus, it's completely free to use. However, there is a downside to this app – it includes ads. But, if you pay for the premium version, you can remove the ads and enjoy additional levels of undo (60 instead of 30).
Website: https://www.photopea.com
7. Rebelle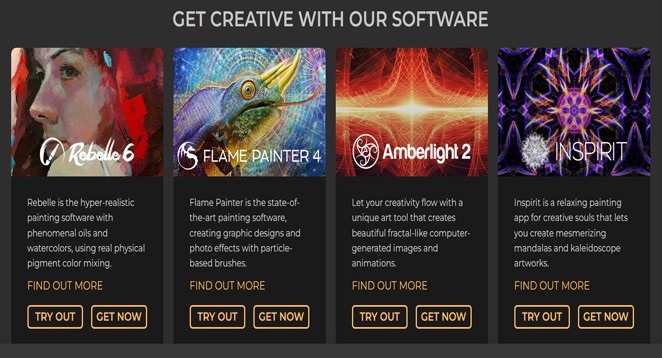 If you want a program that gives you a realistic painting experience, try Escape Motions' Rebelle. This program is affordable and accurately replicates traditional painting techniques, especially watercolor. It is a great option to consider as an alternative to Photoshop.
Rebelle is excellent at imitating real paint, allowing you to simulate color drops spreading and flowing in various directions. You can choose the length of the blow, the size of the drip, and the amount of water you use with your paints. The Tilt option allows you to make your colors run in any direction.
Rebelle 5, the latest update released in December, has many new advanced features. Some features offered are pigment color mixing, allowing you to use traditional pigments like cadmium yellow, alizarin crimson, and ultramarine. You can also zoom in real-time and export large canvases with sharp details. There is a Photoshop plugin available as well. Another tool called Express Oils is designed for concept art, sketching, and designing. You can also achieve life-like granulation effects and record time-lapse videos of your painting process.
Escape Motions, a professional painting software aims to maintain Rebelle's focus on traditional media and its optimal presentation in the digital world. And we must say it's doing a great job.
Website: https://www.escapemotions.com
8. ArtRage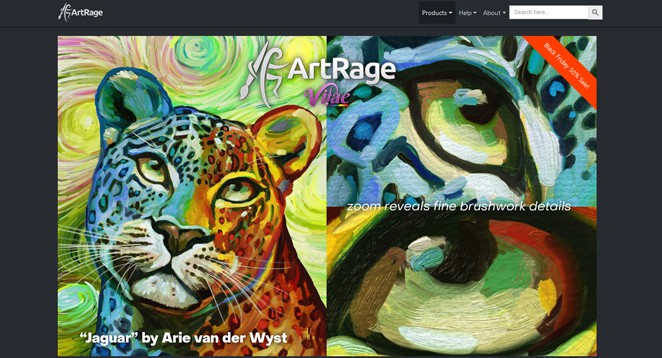 ArtRage is a fantastic Photoshop alternative, if you're searching for digital painting software that closely resembles traditional art. The app provides realistic painting tools like oils, pencils, watercolors, and canvas textures. These tools can be customized to mimic a traditional art studio in a digital format. ArtRage is a versatile digital art software that combines the features of a canvas for oils and watercolors, a sketchpad with pencils, and a sheet of paper with wax crayons.
In 2021, a new version of Vitae was released for Windows and macOS. One of the cool features we discovered is the ability to blend thick oils virtually, creating smooth color transitions. You can also sketch with pencils and shade using the edge of the tip. Additionally, you can create beautiful watercolor strokes that respond to the texture of the canvas. Visual editing software typically includes layers, blend modes, guides, grids, and perspective layout tools. Additionally, you can use photos as references if desired.
If you're new to digital painting and want an affordable and easy-to-use program, ArtRage is a great choice to consider. You can also get the software for iOS and Android, but you have to pay for those apps separately.
Website: https://www.artrage.com
9. Krita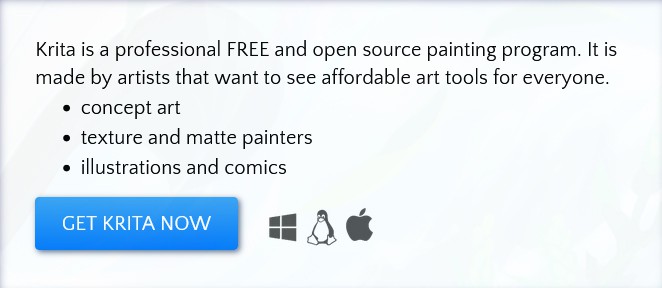 If you want free software for digital painting, Krita is on the list of best Photoshop alternatives. This open-source program was created by artists who wanted to provide affordable, high-quality software to others. They have prioritized creating tools that artists want and need. We were impressed with the brush tools when we reviewed it. There are 100 brush types, nine engines, and a brush stabilizer.
Krita 5, the newest version, has fixed several bugs related to tagging and loading resources and a few UI issues. It speeds up the software and enhances the gradient tools. The interface is similar to Photoshop, making it easy for Adobe users to learn. Our test discovered that Krita, as a digital painting program, has only some of Photoshop's photo editing features.
Website: https://krita.org/en
10. Sketch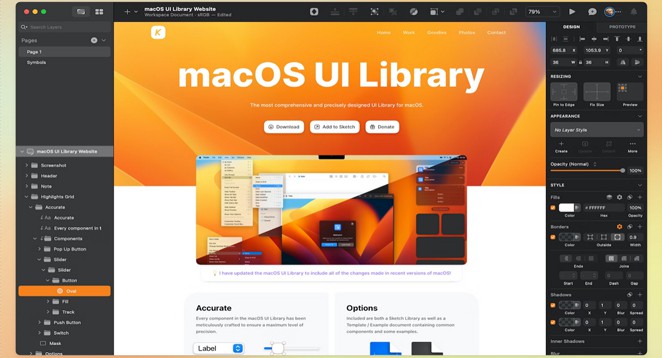 Sketch is a popular vector graphics app for creatives. It has gained much attention in the design community, especially among web designers, since its release in 2010. It is highly flexible, allowing unlimited zooming and vector shapes at different resolutions. You have two options for creating a new graphic: use primitive shapes or start from scratch using the Vector or Pencil tool.
Sketch has a simple and user-friendly interface. It offers many features similar to Photoshop and Illustrator, such as layers, gradients, color picker, and style presets. Because Sketch is popular, the community creates many plugins that you can use to make it do more things.
In 2021, Sketch added many new features. Now, developers can enjoy free real-time collaboration improvements. They can easily view, inspect, and measure designs in any browser and operating system. New document permissions now let designers control who can edit specific designs. In simpler terms, new math operations help with faster and easier editing. Linked Data allows users to create better mock-ups and prototypes using real images and information relevant to their designs.
Website: http://bohemiancoding.com
11. Darktable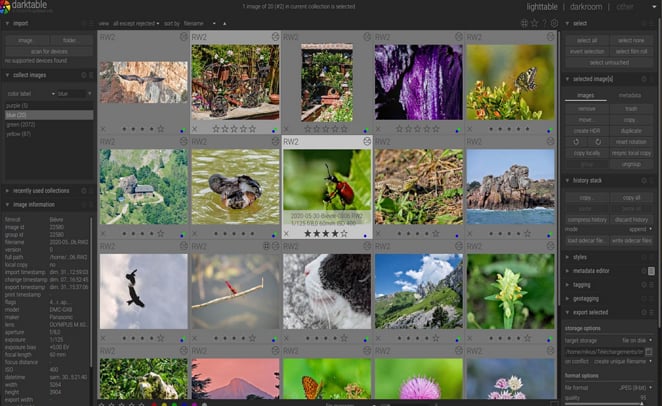 Darktable is an image editor often compared to Lightroom, but it has fewer features than Adobe products. It has valuable tools for improving images, making it a good choice for beginners. You can create and save your presets, making editing easy with just one click.
Darktable has a user-friendly interface for quickly fixing colors, adding filters, and tweaking brightness and contrast. The interface looks almost the same as Lightroom's. Darktable is the best Photoshop alternative and photo editing program on Linux, Mac, and Windows.
Website: https://www.darktable.org
12. GIMP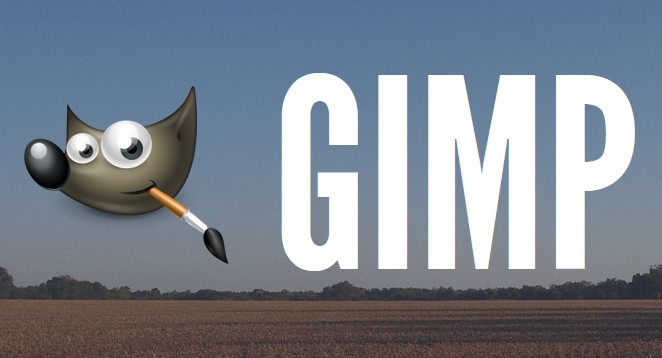 GIMP is a free and open-source alternative to Photoshop. It has been around for years, and its name stands for the GNU Image Manipulation Program. Today, it is available for Linux, Windows, and Mac.
GIMP is a free image editor that has a wide range of tools, similar to Photoshop. It's a great choice if you want a no-cost option. After testing, we found that the interface is slightly different from Photoshop. However, a version is available that imitates Adobe's appearance, making it easier to switch from Photoshop.
The tools include painting, color correction, cloning, selection, and enhancement. Our product also guarantees excellent compatibility, allowing you to work with the most popular file formats efficiently. The app also includes a user-friendly file manager, similar to Adobe's Bridge.
GIMP, being open-source software, is constantly being improved. PSD support was improved in December 2021 with various enhancements. If you didn't like GIMP before, give it another chance. It might be worth it.
Website: https://www.gimp.org
13. Pixelmator Pro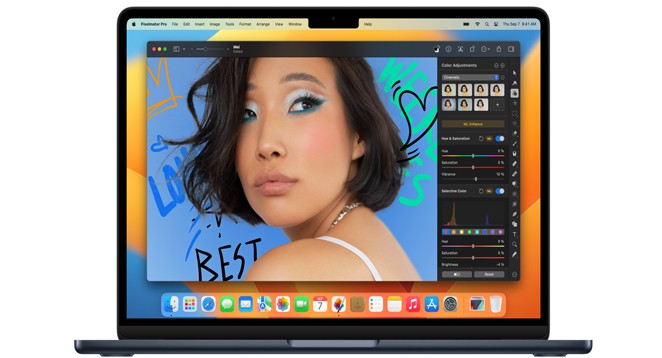 Pixelmator Pro is a simplified version of Photoshop explicitly designed for Mac users. It combines a photo editor, illustration, and painting tool into a single software. The software allows you to edit images without damaging them. It also has convenient features like tabs, fullscreen mode, and split view.
The interface is simple and easy to understand, especially for beginners. Additionally, a convenient "hidden interface" feature allows you to view your image without any distractions. This Photoshop alternative has fewer features than the original. Our review of Pixelmator found it affordable, lightweight, quick, and enjoyable. It could be an excellent fit for you if you only need to do simple Photoshop-like tasks occasionally.
In November 2021, a new update was released. It added a Magic Background Eraser tool, which lets you remove image backgrounds with a single click. A Select and Mask Tool was also introduced, making it easier to select tricky areas like hair or fur in images. Pixelmator Pro 2.4 Odesa, which came out in April 2022, added support for Apple's M1 Ultra chip on the Mac Studio. There are also simpler apps for iPhone and iPad called Pixelmator and Pixelmator Photo.
Website: https://www.pixelmator.com
14. Raw Therapee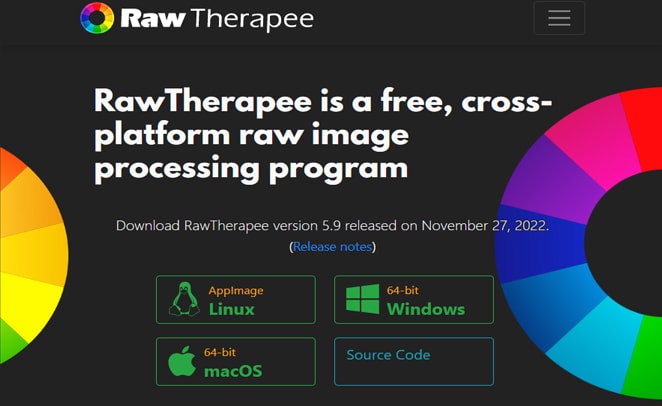 Raw Therapee is a beginner-friendly, open-source photo editing program. Easily organize and enhance your photos with just a few clicks. Adjust exposure, color, white balance, clarity, and more instantly. Raw Therapee allows you to create collages and add frames to your photos.
Download extensions that suit your needs. This photo editor is perfect for beginners and runs smoothly on slower computers. Raw Therapee has three basic retouch profiles that function as presets. It provide a quick and efficient method to enhance images. You can consider it among the best Photoshop alternatives in 2023-24.
Website: https://rawtherapee.com/
15. Paint.NET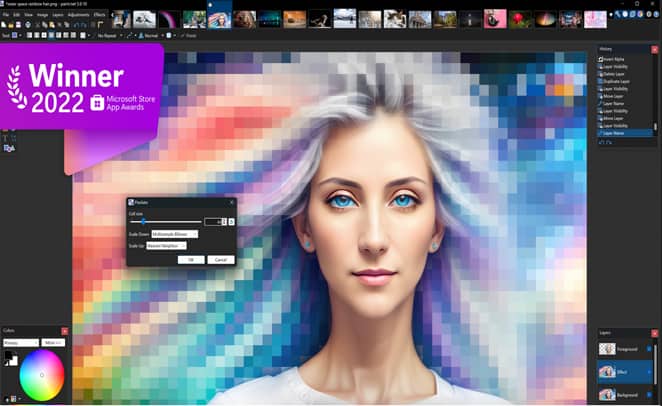 Paint.NET was made as a replacement for Microsoft Paint, but it's now a basic photo editor. The software has simple tools for editing with layers, curves, and levels. Although the tools and filters are limited, you can download free extensions to enhance their versatility. Many people use Paint.NET, so there are lots of forums with tutorials available.
Paint.NET is a user-friendly program that is perfect for beginners. It provides essential photo editing tools without any unnecessary extras. The interface is easy to use. Feel free to install and use it for as long as you want.
Website: https://www.getpaint.net
16. Pixlr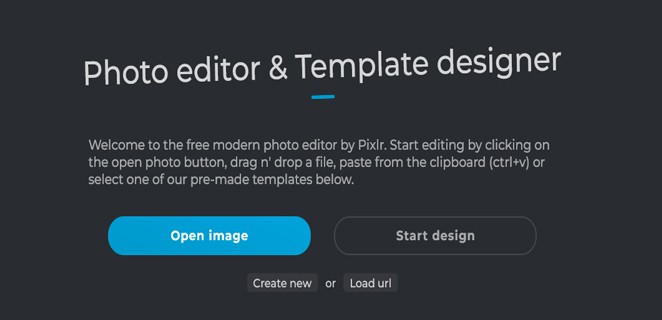 Pixlr is a set of three tools that can be used in a web browser or through iOS and Android apps. One option is Pixlr X, a user-friendly photo editing tool. It offers one-click edits and artistic effects to enhance your work quickly. If you're familiar with Photoshop, you'll find its interface easy to learn because it's very similar.
Pixlr E is a powerful image editing app that comes with a variety of helpful editing tools. Pixlr BG is an AI-powered tool that specializes in removing backgrounds from photos. You can use all three apps for free, but premium versions offer more advanced features.
Website: https://pixlr.com
17. LightZone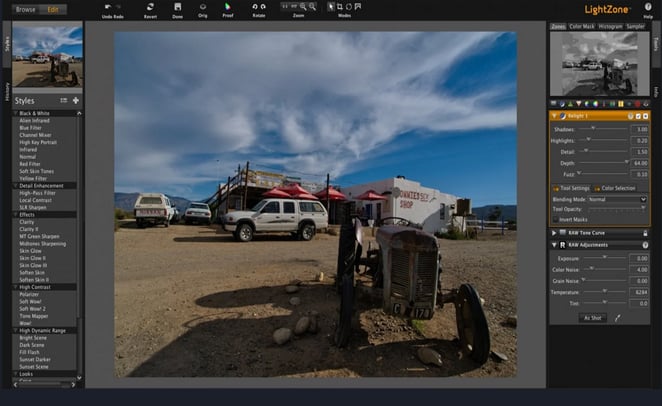 LightZone is a simple and free photo editor and among the list of best Photoshop alternatives. It lets users quickly make color corrections, adjust white balance, and enhance exposure. This program is simple and perfect for beginners or people who make a few photo changes. Even though it's a simple editor, it can still handle RAW files. LightZone is compatible with Windows, Mac, and Linux.
LightZone does not have traditional layer tools. Instead, it offers an alternative where you can stack tools on top of each other. The photo editing tools are simple, but the color correction could be better than other free editors. If you need help with using specific tools in the program, little help is available. A photographer who knows specialized software can enhance the quality of their photos and create beautiful stylizations. The source material and their imagination are the only limits.
Website: https://lightzoneproject.org
18. PhotoScape X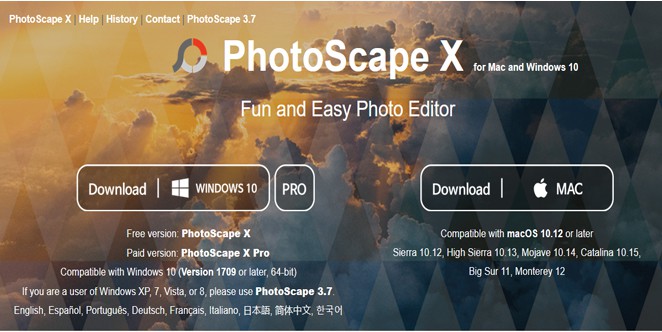 PhotoScape X is not just a photo editor; it offers many other features. The software has several useful features, including batch editing, screen captures, animated GIFs, RAW image processing, image stitching, and more. It is a user-friendly tool for adding text and graphics to images. PhotoScape X has brushes and tools similar to Photoshop. It is perfect for beginners. It has many simple filters and tools to enhance any image and spark creativity. Some users initially think the interface could be easier to use, and Photoscape X can be slow with big files. Editing specific parts of an image is challenging due to the limited selection tools.
Website: http://x.photoscape.org
19. InPixio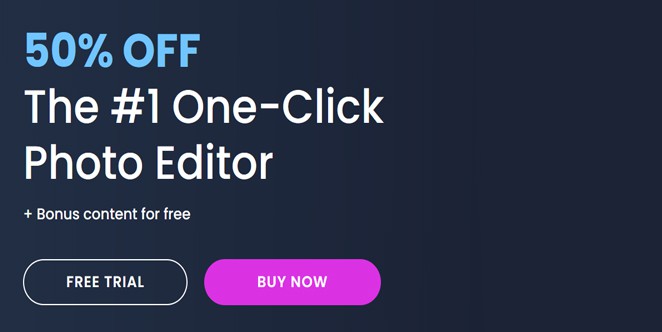 InPixio is a software collection that includes Photo Editor and five other programs: Photo Focus, Photo Clip, Photo Eraser, Photo Maximizer, and Photo Cutter. The free version is user-friendly and provides various filters, frames, and textures to enhance your images. InPixio has many one-click filters that can quickly change a photo's appearance. This program is simple for beginners to use because it has few advanced editing tools.
The free version of InPixio has limited features. To access the complete version, a payment of $30 is required. To fully utilize InPixio, it is recommended to use Windows as only a few additional programs are compatible with Mac.
Website: https://www.inpixio.com
20. Polarr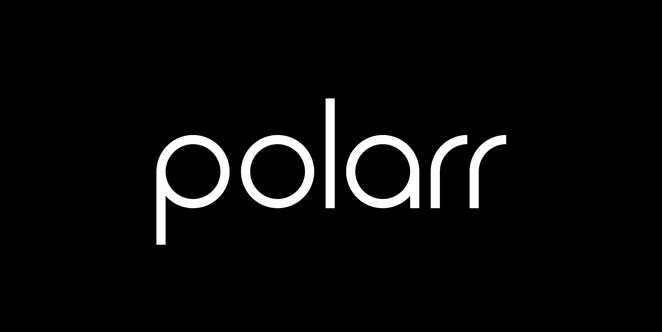 Polarr is an easy-to-use photo editing program focusing on improving images using filters. You have many filters to choose from. They help you enhance your images with a single click. Users can create and save their filters if they buy the Pro version and the filters already provided in the program. You can consider it among the best Photoshop alternatives.
Polarr has an app for iOS and Android, so you can easily edit photos while on the go. Polarr is perfect for beginner photographers who want a simple, quick editing experience without extra features. The skin editing tool helps to smooth imperfections quickly.
To access all features, a monthly fee of $2.50 is required. Polarr has various filters but needs advanced image editing tools. The program may lag when editing larger photos.
Website: https://editor.polarr.co
Final Words
If you need all the fancy and impressive features of Adobe Photoshop, nothing else can fully replace it. The software offers unique features like content-aware cropping, automatic background removal, collaboration tools, AI-based neural filters, and plug-in support that you won't find in any other software. If you only need essential photo editing software for adjusting brightness and colors, working with raw camera files, adding text with drop shadows, or working with layers, then Photoshop is the best. The best Photoshop alternatives on our list offer similar tools and sometimes even use AI-assisted features.