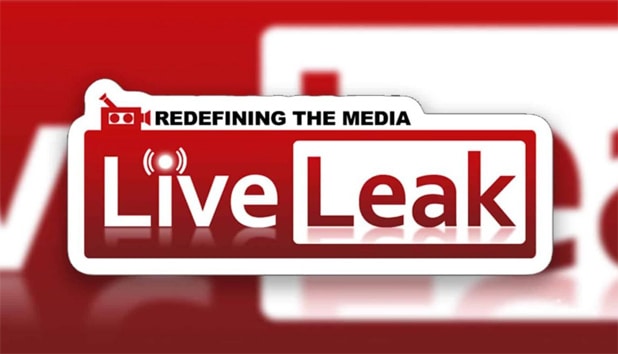 LiveLeak has developed into a fantastic resource for discovering and sharing videos that cover various genres and topics, including politics, sports, memes, Hollywood gossip, and everything in between. However, due to several issues involving its content's disturbing and graphic visuals, LiveLeak is geo-restricted in many places throughout the globe. Don't worry; we've arranged a list of sites similar to LiveLeak that will cover the need your video content demands.
These LiveLeak competitors are equally as popular as LiveLeak and provide an extensive collection of millions of free online videos. So, without further ado, let's get started.
What is LiveLeak?

LiveLeak was a British video-sharing website founded on October 31, 2006. LiveLeak intended to encourage and promote a culture of citizen journalism by freely hosting actual footage of politics, war, and many other world events. It was taken out of service on May 5, 2021. As a result of the video of the Christchurch mosque shootings spreading, Australian telecom Telstra blocked access to websites 4chan, 8chan, Voat, Zero Hedge, and LiveLeak on March 30, 2019. LiveLeak temporarily blocked access to the website and only suggested videos from other sites, such as YouTube or Dailymotion. Those who failed to log in to LiveLeak only saw suggested videos hosted by YouTube, Dailymotion, and VK. The LiveLeak website was shut down and redirected to another website, itemfix, on May 5, 2021.
Website: https://www.liveleak.com
What is Itemfix?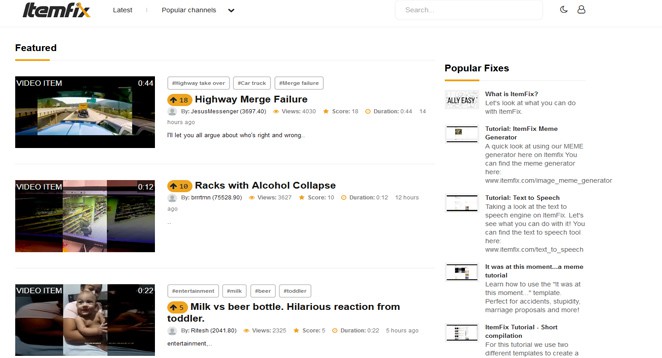 Itemfix is a website that allows users to upload, modify, and share video, image, and audio assets. Existing things may be "fixed" by any registered user. It might be seen as a resource for developing fixes. A fix is a video, image, or audio file created from one or more items in the ItemFix system. A "fix" may be a video with additional captions, a gif picture made from a video item, or a meme built using one of their "fix templates." In addition, they limit mature content to individuals who have confirmed their age of maturity through their registered itemfix account. Visitors from Europe will need to be approved using their Facebook account before they can see any content labeled "Mature." Itemfix follows the guidelines of the Audiovisual Media Services Directive.
What is LiveLeak Reddit?
Reddit is a community network site where people can explore their interests, hobbies, and passions. Whatever your interests are, there is a community for you. Reddit is a social news grouping, content rating, and discussion website in the United States. Registered users post content to the site, such as links, text posts, images, and videos, which other users rate positively or negatively. LiveLeak Reddit is a community that discusses viral videos and provides source links for the community to debate. Members of Reddit can discuss a variety of topics at LiveLeak, including the Ice Bucket Challenge Ending With Savage Pit Bull Attack, Store Owner Pulls Gun On Armed Robber, What Does A Baby Monkey Do With An iPhone?, Out of Control Car Heads for Unaware Guy Changing Tire, Bot to Repost YouTube Videos, Buffalo Shooting Live Stream, and many more.
What Happened to LiveLeak?
LiveLeak has been a part of internet culture for many years, and its name has become associated with videos of murder, terrorism, and ordinary acts of violence. LiveLeak was formed in 2006 and came out of the ethos of early internet "shock sites" such as Ogrish, Rotten.com, and BestGore, which published violent and pornographic content for the explicit purpose of revolting visitors.
The fifteen-year-old video site LiveLeak, best known for publishing grisly videos that mainstream competitors wouldn't touch, has shut down. In its substitute comes the website "ItemFix," which prohibits users from submitting content with "extreme violence or graphic content."
Best LiveLeak Alternatives and 25 Sites like LiveLeak com
Let's check out the best LiveLeak alternatives you can use in 2022.
1. AOL Video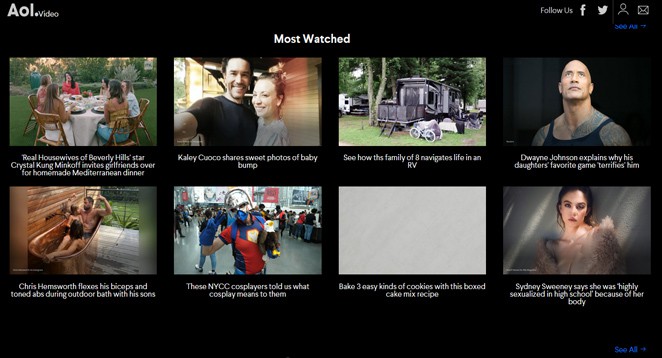 AOL Video, a platform for posting viral videos, is one of the most comparable websites to LiveLeak. With its vast library, including hundreds of thousands of videos, AOL Video ensures that it serves all types of viewers and thoroughly entertains them so that they return to the site.
Although the key focus of AOL Video is its content, visitors may also access videos and entertainment-related content from other sites. Explore, My Queue, and Shows are some categories you may use to browse the site. Additionally, you may access older movies in their archives.
The best aspect of AOL Video is that it does not need registration or a formal sign-up process to see videos, and the website is easy to use.
Website: https://www.aol.com/video
2. Metacafe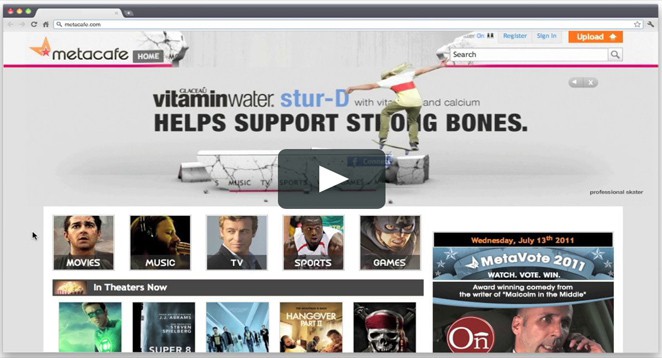 Metacafe is an excellent reprieve for those who miss LiveLeak's appealing user interface and video library. In addition, Metacafe is often updated with new videos and contains easy-to-navigate areas such as trending, most recent, and popular videos.
Metacafe's extensive video library includes comedy, science, sports, popular culture, how-to, video games, and entertainment. Metacafe allows users to watch videos without creating an account, similar to LiveLeak; however, you must create an account to upload videos.
Website: http://www.metacafe.com

3. DailyMotion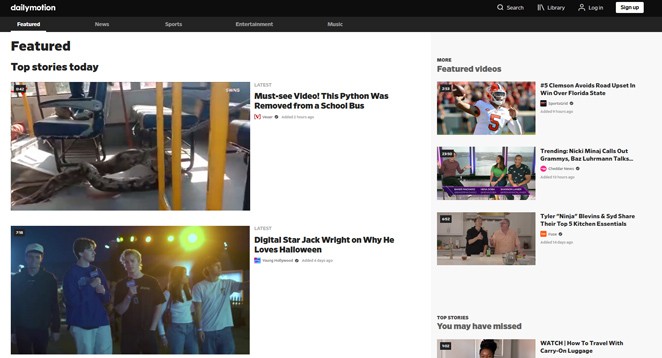 To stay current on global happenings, scroll down your DailyMotion stream and view hundreds of free videos. Dailymotion is a notable video storage and sharing service offering free content on various topics, including popular and famous singers. You may also follow enjoyable channels to get their content on your feed.
Although you may view as many videos as you want on DailyMotion, there are no defined classifications for them. Nonetheless, you are free to navigate the website and discover entertaining videos. It is the best LiveLeak alternative to watch videos.
Website: https://www.dailymotion.com/us
4. Vimeo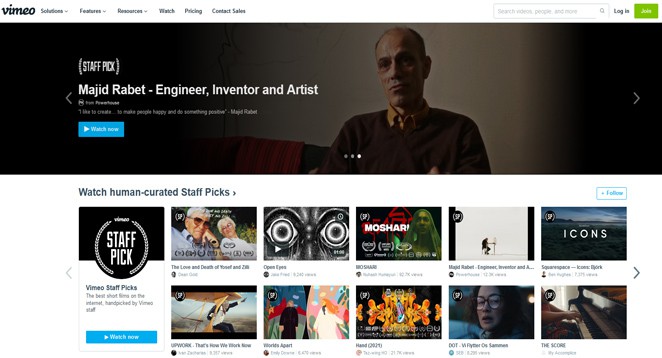 Vimeo is undoubtedly one of the best online sites comparable to LiveLeak, and it is far better organized than most of its free online video-sharing rivals. In addition to free video content, the website offers paid membership choices with additional features.
Vimeo is well-known for its extensive library of high-quality video uploads, even though the video content is a mixture of site-hosted and user-generated content.
Website: https://vimeo.com
5. YouTube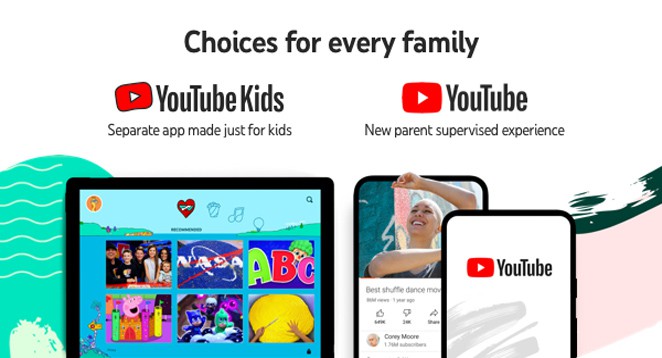 This behemoth requires no introduction and is the go-to source for anything video-related. YouTube, one of the most well-known sites comparable to LiveLeak, offers all types of video content to attract a global audience.
The website offers so much customized video content that you will be riveted to your screens for hours. YouTube, which offers free online video creation and viewing, should be examined.
Website: https://www.youtube.com

6. Flickr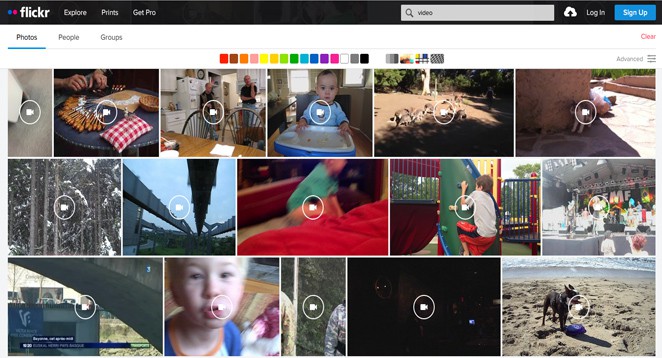 Did you know that Flickr is also a video hosting service? Flickr does not fail with free video watching, with an abundance of breathtaking video content. Moreover, Flickr not only displays videos via user-generated content, but it also effectively manages your media assets. Flickr may also be used as a social media handle. To upload videos, however, users must create an account. you should consider this best LiveLeak alternative to watch videos.
Website: https://www.flickr.com
7. eBaum's World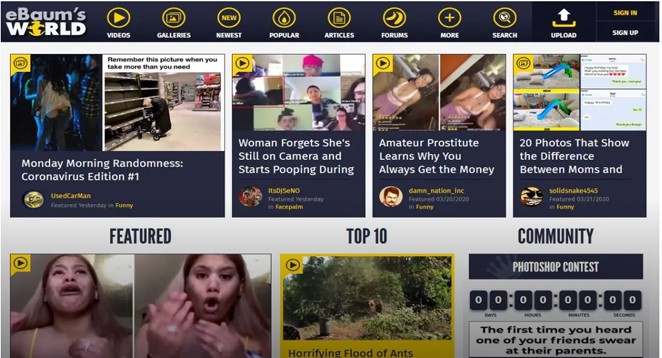 Ebaums' World should be on your radar if you have much free time and like seeing humorous flicks online. It is akin to websites like Rabbit, which offers several videos across various genres. You may also filter video content by categories such as failures, war videos, jokes, etc.
Ebaum's World is one of the most popular sites similar to Liveleak, where users may get free images, games, and channels. This website's interface is cluttered with advertisements, but at least you can upload your videos and become famous!
Website: https://www.ebaumsworld.com
8. MyVidster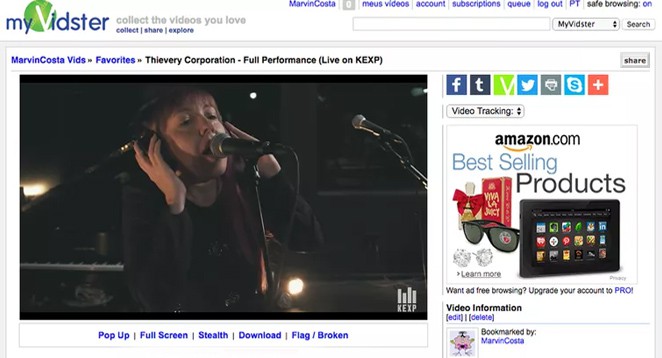 MyVidster also enables seamless connectivity with other platforms, enabling users to gather all their favorite movies on a single platform, making it a useful alternative to LiveLeak. Does it make sense? There is more coming. MyVidster also allows you to post videos and follow other users on the site to see their videos.
You can view various videos on MyVidster and peruse collections from other websites like LiveLeak, Vevo, Funny or Die, and many more.
Website: https://www.myvidster.com
9. Veoh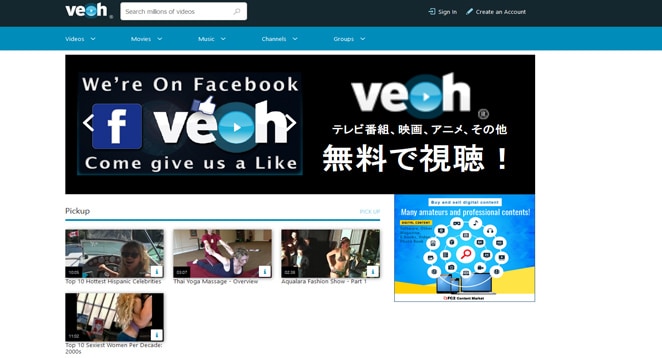 Veoh provides many free videos, movies, music, and other forms of content that will immediately captivate visitors due to its user-friendly and straightforward design. The video content of Veoh spans several genres, including how-to, action and adventure, humor, and horror, among others. It is among the best sites like LiveLeak.
It is also a terrific location to discover new anime content and watch the most recent movies online. However, what's the catch? Users must register on the website before they may upload anything.
Website: https://www.veoh.com
10. FunnyOrDie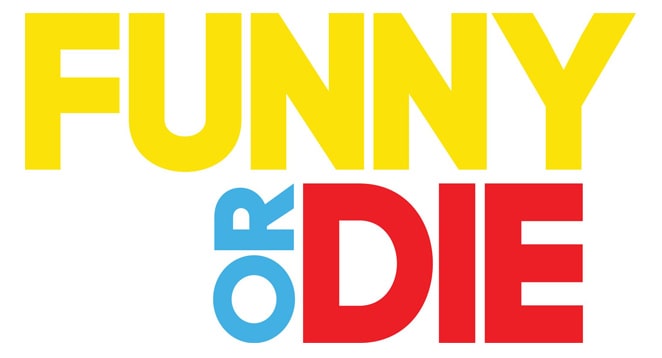 Want to watch comedic videos while grinning ear-to-ear? FunnyOrDie is essential software for meme enthusiasts who can't get enough "dank memes and funny videos." FunnyOrDie is a well-known resource for locating humorous celebrity videos. One should never ignore this LiveLeak alternative site.
In addition to videos and memes, FunnyOrDie offers humorous articles that will make you chuckle. In addition, FunnyOrDie provides a sleek and stylish user interface that will keep you glued to your screens.
Website: https://funnyordie.com
11. Xfinity Video
Visit Xfinity Video if you like to take a break and watch humorous videos of excellent quality. Additionally, the video quality on this platform will astound you. Xfinity Video provides a free subscription and a paid option with a monthly fee. You must also choose from various categories to find intriguing videos to watch, like; lifestyle, television, money, sports, or entertainment. You may also browse TV listings and watch television online from the comfort of your home.
Website: https://my.xfinity.com
12. DTube
When you visit DTube, you will believe it is a separate entity from LiveLeak. Both platforms look too similar; however, there are differences between them. Unlike DTube, which allows pornographic and other sorts of content, YouTube has strict standards. DTube is a terrific application that enables users to view high-quality live feeds. You may also browse videos and publish content at your leisure on our website. However, you must establish an account first. This website's frequent content updates also contribute to its status as one of the best LiveLeak competitors. On DTube, you will never run out of content to watch.
Website: https://d.tube
13. BitChute
On the list of video-streaming websites, BitChute is another well-known alternative to LiveLeak. The site is brimming with high-quality content that will keep you occupied for a whole day or even longer. In conclusion, there is something for everyone, whether sports, anime, animation, politics, travel, music, or education. The site's selection of videos is an additional element that distinguishes it. You'll find high-quality, entertaining movies, and fresh content is always available when you're ready; all you have to do to get started is register and sign in.
Website: https://www.bitchute.com
14. Tizmos
There is a difference between work and leisure. It is how the world in which we live operates. And now that homeschooling and informal education are gaining popularity, there is no alternative but to participate. Tizmos are helpful whether you are a parent or a teacher. Tizmos works somewhat differently than other LiveLeak competitors. If you are a teacher, you can use the platform to establish a page with links to instructive videos and visual aids for your students. When children use the Internet, the objective is to keep them occupied and prevent them from engaging in other activities.
Website: https://www.tizmos.com
15. Stupid Videos
Stupid Videos is the place for you if you're willing to laugh till your stomach aches and be stunned by outlandish behavior on tape. As its title suggests, this website offers an abundance of weird videos that will keep you glued to your smartphone. If you like witty and hilarious content, you'll appreciate this website, which has a great deal of it. This website also features amusing videos of stand-up comedians.
Website: http://www.stupidvideos.com
16. The Open Video Project
The Open Video Project is focused on video preservation. Although the website is free to use, the mobile interface is outdated and difficult to use. Therefore, the Open Video Project is unable to accept video submissions. You can contact the website administrators if you have a collection of videos that you believe should be included in the project. Otherwise, the website is primarily intended as a learning resource. There is a wide variety of instructional and historical videos available that are not available on other platforms. It started in 1998 and has millions of digital movies, including iconic documentaries and educational programs. It is one of the best LiveLeak alternative.
Website: https://open-video.org

17. The Vlogs
On The Vlogs' online platform, vloggers may publish their video blogs. The content is primarily political and news-related. Videos published by users are not subject to strict guidelines on the website. Initially, the program allowed users to upload videos for free. However, to post videos, you must subscribe to a premium membership plan. With a Level 2 membership, you may view movies without advertisements and upload up to 1GB of data. Those with a Level 3 membership may also live to stream their videos. It is the best LiveLeak alternative to consider.
Website: https://thevlogs.com
18. VEVO
Numerous users use YouTube to listen to music and watch music videos. VEVO is the preferred alternative to YouTube for this style of video. It is one of the world's most popular music video websites, with 450 thousand videos (at the time of this writing). In addition, there are original music videos (VEVO originals), although Sony Music Entertainment and Universal Music Group videos are used extensively.
Website: https://hq.vevo.com
19. TED
Its non-profit organization covers every major subject, including international politics, business, science, and technology. Its purpose is to educate people and help them learn something new, making it an excellent LiveLeak alternative for education.
Website: https://www.ted.com

20. PeerTube
PeerTube is a free, decentralized, and federated video network created to compete with services like YouTube, Dailymotion, and Vimeo that focus our data and attention. A single organization hosting PeerTube may not have sufficient funds to pay for bandwidth and video storage on its servers; however, all PeerTube servers are interoperable as a federated network, and non-PeerTube servers can participate in the Vidiverse (federated video network) by discussing our implementation of ActivityPub. Additionally, P2P (BitTorrent) on a web browser using WebTorrent lowers the time required for video to load.
Website: https://joinpeertube.org
What people search on LiveLeak website?
LiveLeak was a video-sharing website that shut down on May 5, 2021. However, people are still searching for videos on LiveLeak on the internet; searches include; new Zealand video liveleak, buffalo shooting, Afghanistan plane 2021, falling from plane liveleak, xiao qiumei fall, johnny strange death video, Ukraine, tyre Sampson video, uzzy marcus brother, shark attack Sydney and many more search terms on LiveLeak website.
Final Thoughts LiveLeak
LiveLeak is a "video-sharing site that allows users to post and share videos." Liveleak is a Video Sharing platform in the video & movies category that focuses on current events, politics, and reality-based footage, such as war scenes from around the world. There are over 20 LiveLeak alternatives, including websites and apps for various platforms such as Android, iPhone, Android Tablet, and Windows. YouTube is the best alternative. PeerTube, Odysee, Vimeo, and Prime Video are all excellent alternatives to LiveLeak.