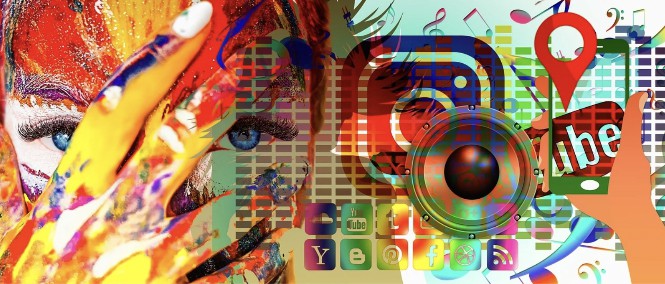 Introduction: Diving into a World of Topnotch Social Apps
In the ever-evolving social media landscape, staying connected and discovering new experiences has never been easier. With many social apps at our fingertips, we can now explore the world, make new friends, and share our lives creatively.
From real-time news updates to immersive visual storytelling, social apps constantly push the boundaries of online interaction and engagement.
As our lives become increasingly intertwined with the digital realm, it's essential to stay up-to- date on the latest social platforms that can enrich our daily experiences.
Whether you're a seasoned social media enthusiast or just beginning to venture into online networking, there's always something new to learn and explore.
In this social-media basket, we've handpicked six amazing social apps redefining how we interact and engage online.
Folks, get ready to uncover the unique features and benefits of Twitter, Playsee, Snapchat, TikTok, Instagram, and Telegram!
We&'ll delve into what sets each app apart, highlight its best features, and provide some tips on how to make the most of your time on these platforms.
With our comprehensive social media guide, you'll be well-equipped to navigate the complex digital landscape and make the most of your online connections.
So, without further ado, let's dive into the world of top-notch social apps and discover how they can revolutionize your digital experiences and connections!
Twitter: The Pulse of the World
Ideal for staying updated on the latest news and trends
Engage in discussions on a wide range of topics
Build connections with influential personalities
With its real-time feed and concise format, Twitter is perfect for those who want to stay in the loop on current events and trending topics. Users can follow their favorite public figures, brands, and news outlets while engaging in discussions and sharing their thoughts with the global community. Stay informed, make your voice heard, and discover new connections on Twitter.
With a push for politically neutral platform, it will be interesting to see how millions of users settle in with Elon Musk and the new Twitter birdies.
Playsee: A New Adventure Awaits
Capture and share everyday experiences
Discover new people, places, and local happenings
Connect with locals through Playsee's Community feature
Playsee revolutionizes how we explore our surroundings, offering a social community to share experiences.
Our app review of Playsee unveiled some pretty exciting surprises. For example, with Playsee Community, users can chat with locals and get the inside scoop on events and hidden gems. Let's begin with an introduction of Playsee for those who don't know about it.
What is Playsee?
Playsee is a neighborhood-centric/location-centric social media platform that allows you to discover new places, experiences, and people in your local area. Through your local community feed, you can explore new ideas and inspirations, and meet new people who share similar interests.
Sharing Video Spots and Community Discussions
One of the standout features of Playsee is the ability to share Spots, short and normal videos that showcase your local experiences, the places you visit, and the people you meet. This feature is perfect for locals looking to spread the word on things to do in their own neighborhood. If you're not comfortable with creating reels, the community feature lets you connect with others in your community who share common interests, as well as explore the latest things happening in the area.
Is Playsee Worth It?
In summary, Playsee is a must-have app for anyone looking to connect with like-minded people in their local community. With its unique community feature, Playsee is a space for those who want to explore locally and connect with locals.
Snapchat: Capturing Moments in a Snap
Share ephemeral photos and videos with friends
Engage in private chats and group conversations
Discover content from influencers, brands, and news outlets
Snapchat offers a unique, temporary approach to photo and video sharing. With features like Stories, Lenses, and Bitmojis, users can express themselves creatively and stay connected with friends. Snapchat also provides a platform to discover content from influencers and brands, ensuring endless entertainment.
TikTok: Unleashing Your Creativity
Create and share short-form videos with a global audience
Discover a diverse array of content and creators
Participate in challenges and trends to showcase your talents
TikTok is the ultimate platform for creative expression, with users sharing engaging, short-form videos that capture the imagination. From dance challenges to life hacks, TikTok offers something for everyone. Are you ready to join the community and unleash your creativity?
Instagram: A Visual Feast
Share stunning photos and videos with a wide audience
Discover inspiring content from creators and brands
Interact with friends and followers via likes, comments, and direct messages
Instagram serves as the preferred platform for sharing captivating visual content, as users post striking photos and videos that narrate their personal journeys. Delve into a realm of imagination, uncover fresh accounts, and connect with friends and followers on Instagram.
Telegram: Safe and Adaptable Messaging
Enjoy fast, secure messaging and file sharing
Create groups and channels for various interests
Access unique features like polls, bots, and custom themes
Telegram sets itself apart by focusing on privacy and security, offering a fast and versatile messaging platform. With features like groups, channels, and customizable themes, Telegram offers a rich experience that caters to various interests. It's easy to get connected, share files, and confidently explore the world of Telegram in its secure and user-friendly environment.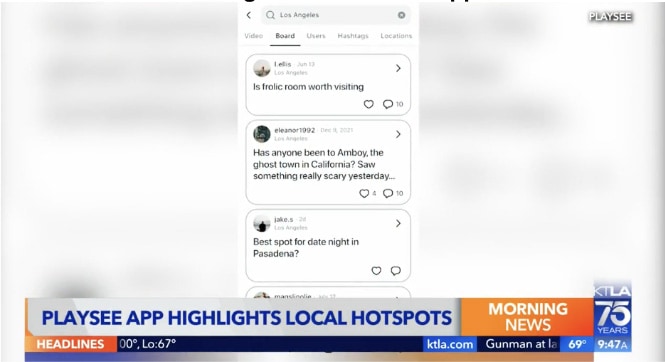 Conclusion: Embracing the Best Social Apps for You
The digital realm is overflowing with exceptional social apps that accommodate a wide array of preferences and pursuits. Twitter keeps you updated on current events, while Playsee enables you to discover your environment and engage with the local community.
Snapchat lets you share fleeting moments, whereas TikTok provides a platform for creative expression. Instagram is a haven for visual content, and Telegram offers secure messaging and versatile features. Each social app brings unique benefits, allowing users to engage, connect, and discover in fresh and exciting ways. Embrace the power of these outstanding platforms and redefine your online experiences today. Connect today and leverage the power of social media to the max!