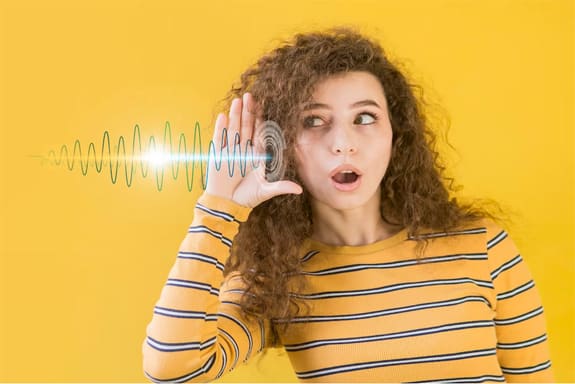 Best Noise Cancelling Software: You'll unintentionally capture unwanted background noise when recording audio, no matter how much effort you put into it. Sometimes, negligible vibrations, buzzes, or faint sounds are hardly noticeable during recording but become apparent when you listen to the playback.
Sometimes, it can be a bigger issue, especially when recording outdoors. No matter how hard you try, sounds like traffic, wind, and people can be accidentally captured. Random sounds can come from various sources, even when recording at home, like for a podcast or during a work call. So, what can we do about it? Noise cancellation software can help get rid of unwanted noise.
What Is Noise Cancelling Software?
Noise cancelling software is designed to remove any unintended noise that is recorded. Unwanted background noise is eliminated while preserving the desired audio. Any unwanted background noise, like a squeaky door, a loud truck, or a dropped pen, can be effectively eliminated from your recording.
Specific software tools can reduce noise in real time to enhance audio quality. It means the noise reduction process occurs while recording without causing any delay. After recording, someone else will process the audio to remove any background noise.
Your chosen approach depends on your situation, budget, and desired outcomes. There are many noise-cancelling software options available for various conditions. Which noise cancelling software is the best? Choosing noise-cancellation software can be overwhelming. Let's explore some top choices to make it easier.
10 Best Noise Cancelling Software in 2023
Here we list some of the best noise cancelling software;
1. Adobe Audition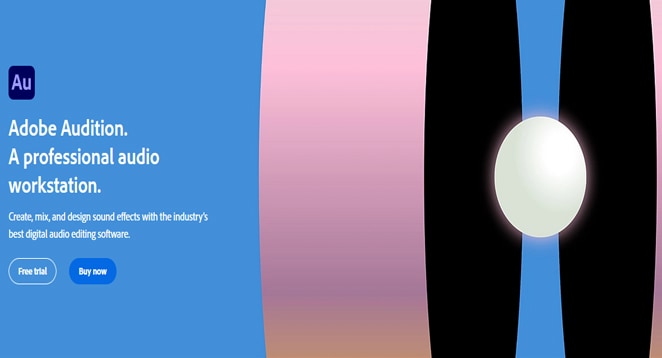 Adobe Audition is a powerful software designed for professionals in the music industry. Like Audacity, Audition also has noise-cancellation tools built into the software. These tools are designed to help you process your audio after it has been recorded. After uploading your audio to Audition, you can clean up your recording. DeReverb removes echo from your recording, while the Automatic Click Remover eliminates annoying noises.
Audition has a noise gate feature. It allows you to set a threshold and remove any sound below that volume level. You can use the Adaptive Noise Reduction effect to analyze and eliminate background noises from your audio. It allows non-destructive editing, meaning you can easily undo any changes you make if you are unsatisfied with the result. You can keep trying until you get the clear audio you want. Audition is professional software so it could be more user-friendly than other options. If you want top-notch noise-reduction tools, Adobe Audition is a great choice.
Pricing
The standalone license for Adobe Audition is priced at $20.99.
The license for Adobe Creative Cloud (all apps) costs $54.99 per month.
Website: https://www.adobe.com
2. Audacity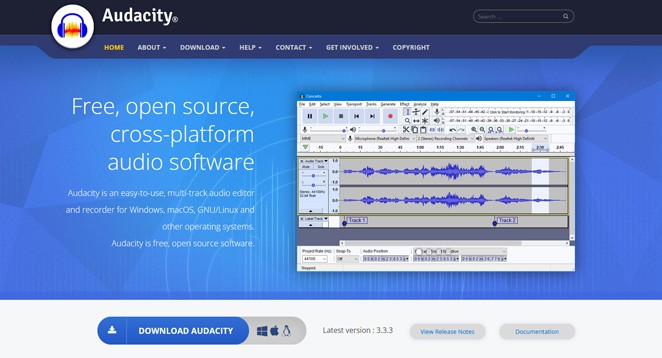 Audacity has been a popular digital audio workstation (DAW) in the recording industry since 2000. The software has undergone many versions and extensive work to ensure quality. When it comes to noise cancellation, it is a strong competitor.
You can find the Noise Reduction tool in Audacity's Effects menu. It's a built-in feature of the software. To remove background noise from audio, choose a section with only the noise and create a noise profile. To apply the effect, select the portion of the audio you want to modify – the entire track or just a section – and then use the effect. Audacity can remove background noise.
Audacity applies effects to recorded audio, not live. So, you must use noise cancellation and save your processed audio files after recording. You can adjust the settings to tweak the Noise Reduction based on how much noise Cancellation you need.
Audacity is compatible with Windows, macOS, and Linux. So, you can use it on any platform you prefer. Although it doesn't have advanced features like echo removal, this software is still effective for cancelling noise and has excellent audio quality. Considering its price, it's difficult to find any faults with it!
Pricing
Audacity is available for free on all platforms.
Website: https://www.audacityteam.org
3. Andrea AudioCommander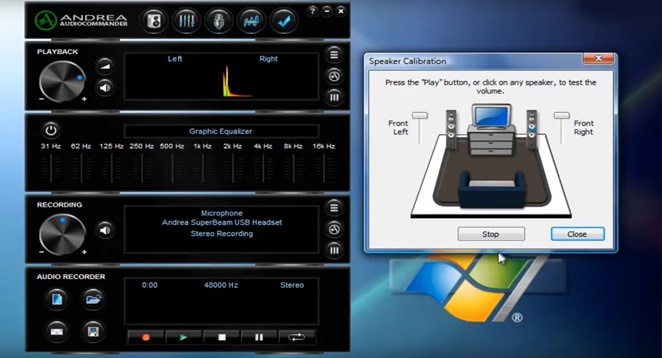 The Andrea AudioCommander software is a noise cancelling tool that resembles an old stereo stack. The design may look old-fashioned, but it has powerful tools to assist with noise-cancellation requirements. The AudioCommander software has a graphic equalizer as one of its main features. It means you can enjoy excellent noise cancellation and enhance your audio by adjusting the frequencies for optimal sound quality.
The software has tools to enhance your sound quality. These include echo cancellation, microphone boost, stereo noise cancellation, and more. It works with most VoIP software, allowing you to use noise cancelling during calls for the best quality. AudioCommander has an audio recording feature allows you to capture sounds while applying noise cancelling. The software is only for Windows, not Mac or Linux.
Andrea AudioCommand is an affordable and efficient noise cancellation software. Despite its retro appearance, it offers impressive power. It's an excellent option for those who want to enhance their sound quality without spending too much.
Pricing
Short version: $9.99 There is no free option available.
Website: https://andreaelectronics.com
4. Krisp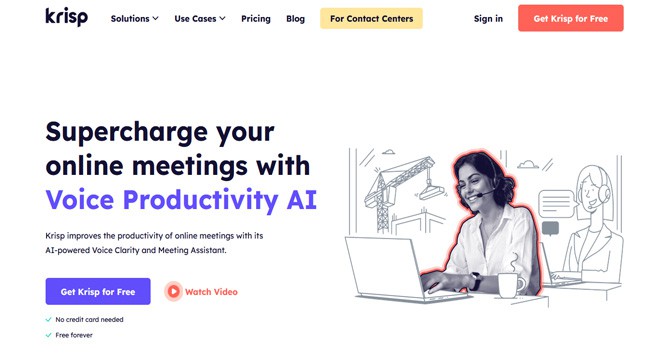 Krisp software uses AI to cancel out noise in real-time. It means you can be confident that the noise reduction is happening instantly, making it perfect for meetings and podcast recording.
Krisp is a user-friendly software that works on both Windows and macOS. The device can handle various background noises, including accidental microphone noise. The company claims that it works with more than 800 different communication tools. You don't need to worry about compatibility because all the popular platforms like Webex, Slack, Teams, Discord, and many more are covered.
It can remove echoes to improve sound quality. Krisp can remove echo in large meeting rooms or places with lots of glass. Krisp has some other helpful features, too. Some software features are the ability to capture and record live audio and a low-power mode that helps reduce CPU usage. It is helpful for systems with lower specifications or when the CPU is already under strain. It is excellent software that does exactly what it's meant to do without any complications or excessive hardware requirements. The audio quality is excellent.
Pricing
Free version: You can use it for up to 240 minutes per week.
The Personal Pro plan costs $12 per month and is billed monthly.
Teams costs $12 per month and is billed on a monthly basis.
Enterprise: Contact for a quote.
Website: https://krisp.ai
5. LALAL.AI Noise Remover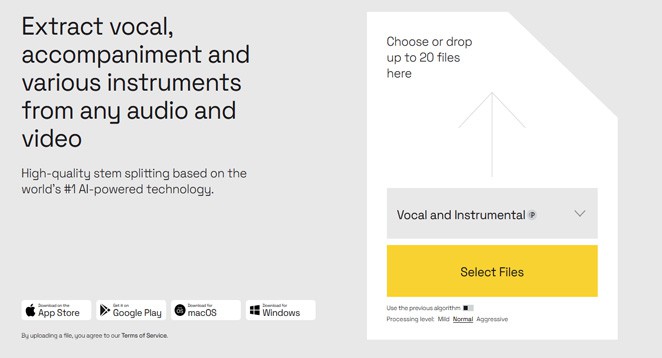 If you're looking for an alternative noise-cancelling software, check out LALAL.AI. It is a tool on a website, so you don't need to download or install any software. No matter your operating system, you can be confident it will be compatible.
The tool is more than just software that cancels or removes background noise. LALAL.AI uses their patented noise reduction technology called the Phoenix neural net. With this technology, they can remove vocals or instruments from music recordings without losing quality.
Additionally, a feature called Voice Cleaner helps reduce background noise in the software. Just upload your file to the website and let the AI software remove any captured noise from your audio. You can choose between standard and high-volume audio processing options based on your budget and needs. The software is straightforward to use – upload a file, and you're ready! After the processing is complete, you download your audio files. Although it is simple, the results are awe-inspiring. The audio is clear and crisp, making it easy to listen to. If you want an easy and effective way to cancel noise, LALAL.AI is an excellent choice.
Pricing
The free version includes 10 minutes of usage and allows uploading up to 50Mb at no cost.
The Lite Pack includes 90 minutes of usage 2GB of upload data, and costs $15.
Get the Plus Pack for just $30 and enjoy 300 minutes of talk time and 200GB of upload data.
You can also get enterprise business packs starting at $100.
Website: https://www.lalal.ai
6. NoiseGator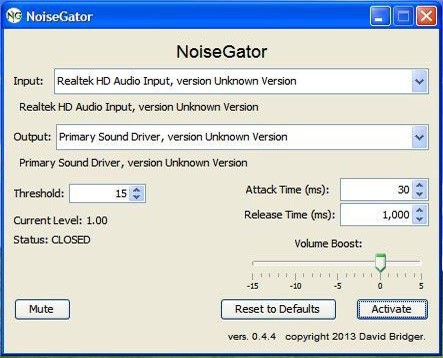 Noise gates are crucial for audio recording. NoiseGator is a standalone noise gate software that works to cancel out noise. It is usually found within larger DAWs. A noise gate lets you choose a decibel threshold for the audio input. If the sound is too quiet, it won't be recorded. If it's over the point, then it is. You can close the gate to avoid picking up background noises.
It lets you easily adjust the threshold, attack, and release times. You can easily control the gate's effectiveness. You can use the volume boost setting if you're too quiet, and there's a mute button to silence yourself. The app is for VoIP and video calls, with Skype being the default option. However, Skype can also work with other VoIP tools as it becomes less popular.
NoiseGator is compatible with Windows, macOS, and Linux. However, for Windows users, installing a virtual audio cable is advisable. You can download these for free. They allow the software to work as a noise gate for the input or remove speaker noise at the audio output. NoiseGator is a user-friendly software that improves audio output without using too many resources. It delivers reliable and effective results. It is an excellent option if you need an easy and effective way to cancel noise during VoIP calls.
Pricing
NoiseGator is available for free on all platforms.
Website: https://sourceforge.net
7. Noise Blocker by Closed Loop Labs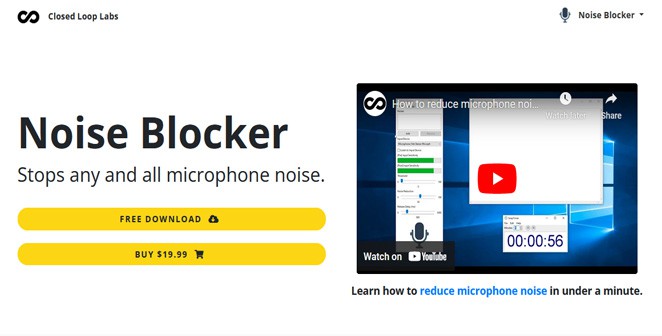 Noise Blocker is a user-friendly noise gate that works with Windows. The tool works instantly, so you can use it for live calls, whether in online meetings or gaming for long periods. Noise Blocker is a lightweight tool that will only use up a little of your computer's resources. It won't slow down your system, even if you're running demanding software. The controls are easy to use. You can set the threshold for when the gate should activate, adjust the amount of noise reduction, and set the release time. That's all!
It's a convenient way to eliminate minor annoyances such as equipment hum, microphone noise, or rustling without spending much time adjusting settings. But remember, it only gets rid of background noise when you're not speaking. It only applies to the user's end, so it doesn't cancel out noise from the other side of the call. The software is only for Windows and is unavailable for Mac or Linux.
Noise Blocker works seamlessly with popular apps like Slack, Discord, and Google Meet/Hangout. Noise Blocker is worth considering if you're looking for affordable, straightforward noise-cancelling software. It's a simple tool that can enhance your audio quality.
Pricing
Free for up to one hour of daily use.
The cost for a single use perpetual license is $19.99.
The cost for a perpetual license is $39.99.
Website: https://closedlooplabs.com
8. VEED.io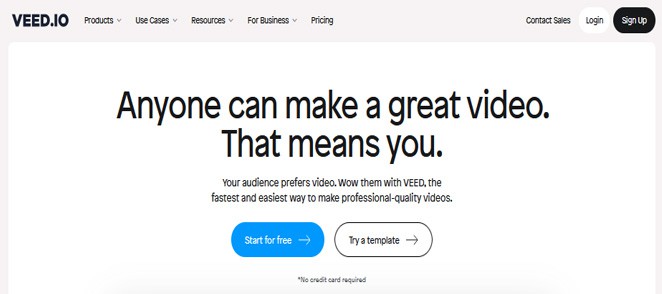 Clear audio is essential for creating professional videos and effectively conveying your message to viewers. To fix background noise in your video, you have two options: reshoot the scene or buy expensive editing software. However, there's a simpler solution. Try using an online tool like VEED. It easily removes unwanted noise from your video files without the need for reshooting or expensive software.
VEED offers an all-in-one solution that allows you to edit videos like a pro right from your fingertips. This tool lets you easily make videos like your favorite YouTubers or professional podcasters. You don't need complicated video equipment or spend days editing.
Pricing
Free – Exports with a watermark
Basic – $12 Per user, per month Billed $144 annually
Pro – $24 Per user, per month Billed $288 annually
Business – $59 Per user, per month Billed $708 annually
Website: https://www.veed.io
9. Kapwing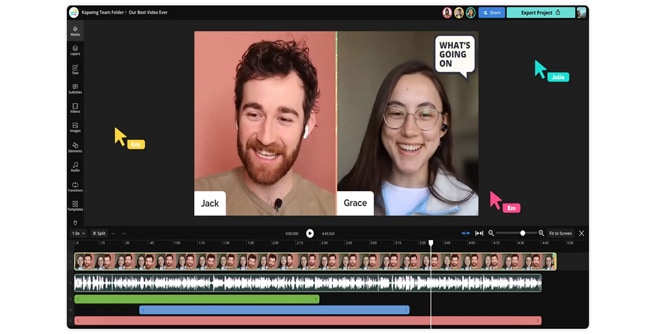 The platform has many great features for creating and editing audio and video. It includes templates for making videos and memes and the option to add subtitles. You can do a lot with movies and images, like adding audio, removing background noise, resizing or trimming films, adding audio to pictures, adding effects to videos, and more. Refer your friends to Kapwing and earn credits to get the Pro subscription for free. A cloud app that works on any device.
Pricing
Free – Perfect for beginners looking to create and repurpose content.
Pro – The cost is $16 per member per month.
Business – Contact Sales
Website: https://www.kapwing.com
10. AudioToolSet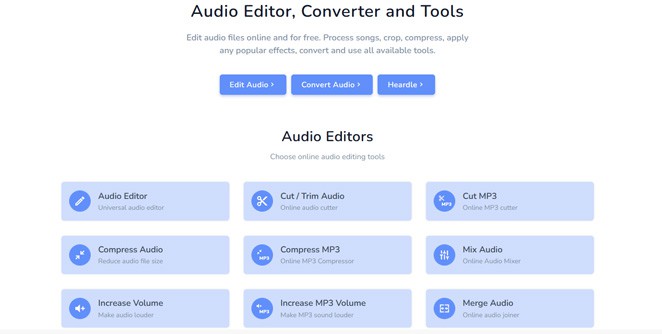 You can easily upload your audio files to the web application. Then, you can process them and either download the result to combine it with other material, such as a video clip, or export it to your preferred platform.
Sometimes, musical compositions or recordings can have unwanted noise present. If you can't overwrite, use tools to remove noises. Removing noise is relatively easy, especially if it's not too loud or only present in certain parts of the recording. Noises are often heard best when there is silence. You can easily remove or reduce these noises using the Noise Gate plugin. Audible noise during playback has its frequency response. To mute it, try adjusting the equalizer settings. However, it is essential to be cautious to avoid disrupting the quality of the instrument's sound in the audio recording.
Pricing
It is available for free on all platforms.
Website: https://audiotoolset.com
Final Words
Poor sound quality can negatively impact various situations, such as a singing performance, a professional call, a gaming session, or even a TikTok video. Noise cancellation software can improve the quality of audio recordings by reducing unwanted background noise, making them sound flawless. Good noise reduction software can significantly improve sound quality by reducing background noise. Choose the best software and enjoy the clear sound without worrying about background issues. Removing noise is now easier than ever! Learn how to create a noise reduction app, like Noise Eraser.