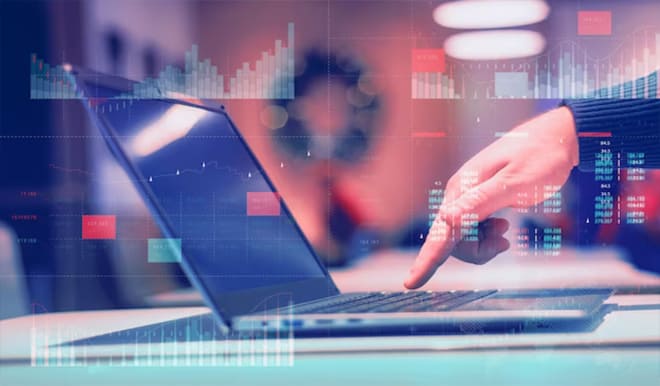 Companies are under pressure to produce more apps at a faster rate across a number of platforms. When you hire developers that are skilled in cross-platform development using tools like React Native, it can solve the problem. But pulling together a team from scratch isn't the answer. They have to consider React Native outsourcing to optimize their time and resources.
In this article, we'll take a closer look at React Native development outsourcing and how you can save money and maximize your efficiency at the same time.
What is React Native outsourcing?
When you outsource React Native app development services, you're hiring external software developers or development teams to work on a project rather than employing in-house developers. Outsourcing can be done onshore (within the same country) or offshore (in another country).
Outsourcing development work is a really cost-effective solution for companies that don't have the internal resources or expertise to handle complex development projects in-house. You can use outsourcing into a global talent pool and find developers with specialized skills and experience, either on a project-by-project basis, where developers are hired for a specific project, or on a long-term basis, where developers are hired to work as part of an ongoing team.
There are some downsides to outsourced React Native development, including the risk of miscommunication, cultural differences, or language barriers, which can lead to delays or misunderstandings. You must mitigate these risks by choosing a reputable outsourcing partner and setting some ground rules from the start.
Which country is to outsource React Native development to?
There are several outsourcing hubs across the globe, each with its own advantages and disadvantages. India has a large pool of talented developers, including React developers, and a strong education system that produces many skilled programmers and offers cost-effective solutions for companies looking to outsource development work.
Ukraine is also well-known for its highly skilled developers, and despite the recent conflict, it's been business as usual in most cities. Other destinations in Eastern Europe include Bulgaria and Poland. Brazil and Vietnam aren't as well-known, but both have rapidly growing and developing tech industries.
Tips For Finding the Best Outsourcing Company
When you want to outsource React Native developer teams, you need to follow a few steps to get the best results. Keep these tips in mind:
Research the company's experience and expertise
Look for an experienced outsourcing company that has worked on projects that are very similar to yours and has expertise in the technologies you require. You can check the company's portfolio or ask for references to ensure that they have the skills and knowledge they'll need to complete your project efficiently. If possible, ask for references. Once you have references, call them for more information about their experience.
Look for an outsourcing company with a good reputation
Check the company's reviews and ratings on reputable sites, like Clutch or Upwork, to see if other clients have had a positive experience working with the company. This can give you an indication of the company's reliability, communication skills, and overall quality of work.
Consider their communication skills
Effective communication is crucial when working with an outsourcing company, especially if they are located in a different time zone or country. Look for an agency that has transparent communication channels and can respond promptly to your inquiries or concerns. If there are any difficulties getting in touch or understanding each other, you probably will have a hard time working together.
Look for transparent pricing
Choose an outsourcing company that offers transparent pricing and does not have hidden fees or charges. This can help you avoid unexpected expenses and ensure that the project stays on budget. If they are vague about pricing or unwilling to commit to a price, it should raise a red flag for you.
Consider the company's location
Different countries have different labor costs, so consider outsourcing to a country where the exchange rate is more positive to keep costs down. Keep in mind that the company's location can also affect communication and time zone differences, which can impact project efficiency.
Start with a small project
Consider starting with a small project to test the outsourcing company's efficiency and quality of work before committing to a larger project. If they pull it off, you can move on to bigger and better projects.
React Native outsourcing can reduce the cost of your project – but make sure that you take the necessary steps to ensure that your business is protected and that you work with developers that meet your needs.