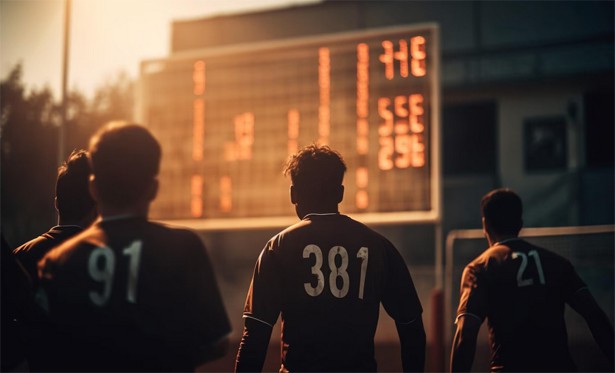 DIGITAL SCOREBOARDS: We understand that your high school or college may be modest, but a stadium-worthy video display scoreboard is still within reach. As a result, several digital scoreboard businesses have made professional quality boards, displays, and other equipment available to schools that desire one, regardless of size or price.
Digital scoreboard companies have transformed the process of acquiring everything you need to improve your sports area, school, or facility by integrating the knowledge of manufacturing, advertising, digital technology, and athletics. They provide economically priced products while keeping fairness at the center of the process.
Types of Digital Scoreboards
Here are some types of Digital Scoreboards;
1. Outdoor Digital Scoreboards
Do you need an outdoor digital scoreboard that can handle everything from a sporting event to a special occasion? Outdoor electronic scoreboards from Digital Scoreboards are among the most modern and dependable. The cutting-edge outdoor displays give excellent visibility in all lighting situations, enabling spectators to keep up with the action.
The colorful digital displays showcasing outdoor sports scoreboards can let you keep track of each impression and create unforgettable memories in every match or tournament, whether your teams play soccer, basketball, football, or any other team sport.
2. Indoor Scoreboards and Gym Scoreboards
Are you seeking an indoor scoreboard to help your team perform better, increase engagement, and bring energy to the game? With our high-quality gym scoreboards, coaches, players, and spectators can keep track of time, score, and other essential statistics.
The wall-mounted scoreboards are simple to install and give accurate scoring information in any indoor athletic venue. With their elegant appearance, brilliant LED lights, and real-time feedback features, these gym scoreboards convert any arena into a big game atmosphere – regardless of the sport being played!
The Digital Scoreboard is committed to providing the finest goods available so that you can get the most out of every sports event.
3. Mobile LED Displays
The world of sports and entertainment is constantly changing, and LED displays are sweeping the market. You may improve your event or electronic scoreboard by using multiple mobile LED display options from Digital Scoreboards to impress your audience and keep them interested with up-to-date scores, stats, and highlights. The mobile scoreboard LEDs provide rapid set-up time, allowing you to take advantage of cutting-edge technology instantly.
The advancement in digital scoreboards with mobile LED displays designed to bring more high-resolution, dynamic, and engaging visuals to any sporting event or fans and athletes alike, whether it's basketball games requiring a full-court portable electronic scoreboard or an outdoor race requiring a portable digital scoreboard around each turning point.
4. Wall of Fame Video Display
Your school has housed everyone from sportspeople to artists to professors. The Wall of Fame alternatives are ideal for showcasing your alums' rich history while standing the test of time. Digital scoreboard businesses provide display options to accommodate your space, budget, and requirements.
Benefits of using Digital Scoreboards
Here are some benefits of using digital Scoreboards;
1. Excellent visibility
A scoreboard's essential function is to show the score and other related data during sports and events performed inside or outdoors. As a result, it should be seen from all angles, with no hindrance or glare from illumination. Many new scoreboards have LED technology, which provides excellent visibility even under bright sunlight.
2. Durability
Gym and indoor scoreboards must resist extreme weather and daily usage. To survive outdoors, look for high-quality aluminum and steel boards. In addition, be confident that they have a reliable guarantee in case of future damage or failure.
3. Programmable Features
The flexibility to configure the scoreboard with numerous data formats is critical for indoor and gym scoreboards. Many scoreboards have computer programs that enable you to quickly change the information shown, allowing you to use them for various athletic activities such as basketball, baseball, hockey, and volleyball.
4. Capability to participate in many sports
A multi-sport scoreboard allows you to switch between sports quickly. You won't need to purchase different sports boards since one will do it all! To swiftly switch between sports, look for electronic scoreboards compatible with various software applications.
5. Easy Installation
Finally, a decent gym or indoor scoreboard should be simple to set up and use. Look for boards with simple controls and interfaces that will simplify installation and operation, especially for those new to scoreboards.
How to Get Excellent Digital Scoreboards
Digital scoreboards are the most outstanding alternative since they provide exceptional durability and quality, greater visibility, and easy access and control if you pick them correctly. It would be best if you did not take it for granted since getting a suitable digital scoreboard for your location is your responsibility and objective.
You can only achieve your objective if you work hard enough. If you choose anything carelessly, you will almost certainly regret it, which is different from what you want.
As a result, you have to put in the necessary effort and realize what you must consider and do while hunting for a great digital scoreboard. Furthermore, I'll give a few ideas below to help you make the appropriate considerations and, ultimately, the ideal purchase decision.
Choose one that is uniquely yours
Did you realize scoreboards may vary? Custom-design companies sell these. If you pick custom, the board will seem normal and represent who you are. Instead, tailor it to your location. Shopping for a customized digital scoreboard is a great idea.
1. Size of Digital Scoreboard
Your venue determines the board's size. Consider the area you will add this tool to when choosing a size. This choice should also consider visibility to avoid issues with visibility.
2. Visual Quality of Digital Scoreboards
Quality Visual Another crucial factor is sight and the likelihood that poor visibility will affect the experience. The visual quality of the digital scoreboard affects audience visibility and enjoyment. Thus, this is a crucial element that may make or ruin the experience.
3. Keep in mind the Durability
Do you like scoreboards that endure longer or new ones every year? That's stupid. Everyone knows the answer since no one would repeat purchases, losing money, time, and nerves. What's the importance? It means you need a perfect and long-lasting digital scoreboard. You can easily choose the most durable boards when purchasing by reviewing customer feedback and product reviews.
4. Company Selection
You must carefully choose a company to design and sell it. To determine the finest firm, compare their services and boards. Online research makes it easy.
5. Compare Costs
While evaluating a company's quality and services is crucial, you should also examine the pricing of the boards you're thinking about buying. Budget matters. Never sacrifice quality for a lesser price.
Final Words
We understand the importance of sports in your schools and communities. Nothing beats the rush of sitting in the stands and rooting for your favorite team to victory. Whatever the sport or level of competition, digital scoreboard companies are here to make your game days unique. Using the interactive scoreboard builder tool, create your personalized scoring system which may help you to get more sponsors. The possibilities are virtually limitless!