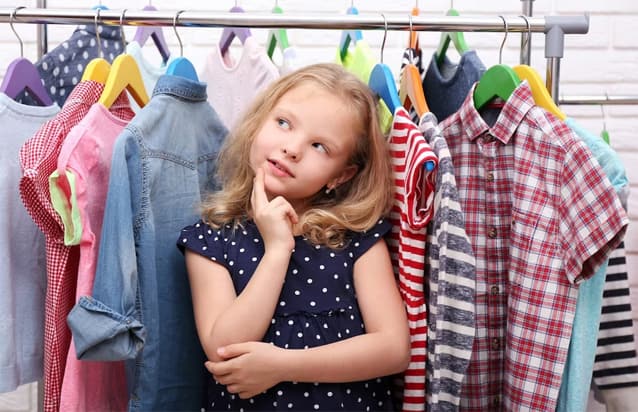 Dressing up your toddler for various occasions can be a fun and rewarding experience, allowing you to express their unique personality while ensuring their comfort. From playdates at the park to formal events, finding the perfect balance between style and practicality in toddler clothing is essential. In this guide, we'll explore tips and ideas on how to dress your toddler for different occasions, all while prioritizing their comfort.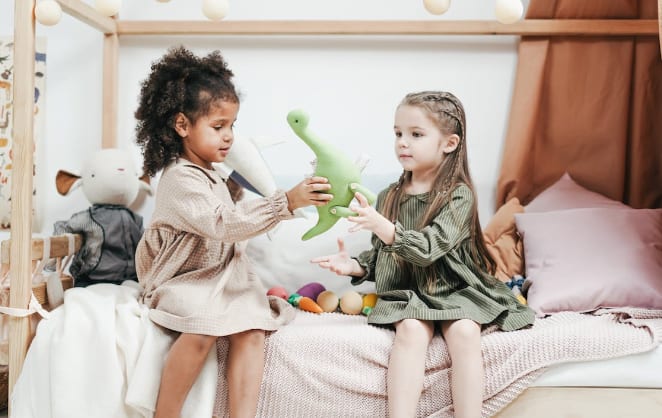 Playdates and Casual Outings
Playdates and casual outings call for outfits that allow your toddler to move freely and explore their surroundings. Opt for comfortable fabrics like soft cotton or breathable blends that won't restrict their movements. A pair of stretchy leggings or shorts paired with a colorful graphic t-shirt can be both playful and comfortable. Don't forget to consider the weather—add a lightweight jacket or a sun hat to protect them from the elements.
Footwear is another crucial aspect. Choose closed-toe shoes with rubber soles that offer good traction. Sneakers or durable sandals are great options that provide the necessary support while allowing your toddler to run around comfortably. Avoid laces that can come undone easily; opt for Velcro straps or slip-on shoes for convenience.
Birthday Parties
Attending a birthday party requires an outfit that strikes a balance between festive and comfortable. For girls, a cute dress with vibrant colors or patterns can be an excellent choice. Look for dresses with a comfortable fit and easy-to-use closures. For boys, a stylish polo shirt paired with comfortable pants or shorts can create a put-together look.
Accessories can add a touch of charm to your toddler's outfit. Consider adding a fun hair accessory for girls or a stylish bowtie for boys. However, make sure that any accessories are safe and don't pose a choking hazard.
Outdoor Adventures
When heading out for outdoor adventures like picnics or nature walks, dressing your toddler in layers is a smart approach. Start with a moisture-wicking base layer to keep them comfortable, followed by a lightweight, long-sleeved shirt. Top it off with a breathable jacket that offers protection against wind and light rain.
For the bottom half, choose sturdy pants that can withstand a bit of dirt and rough play. Cargo pants or joggers made from durable materials are great options. Don't forget to equip your toddler with a wide-brimmed hat and sunglasses to shield them from the sun.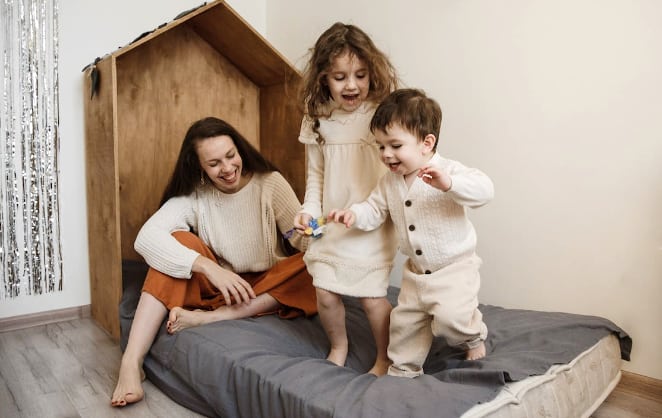 Formal Gatherings
Attending formal events with your toddler can be a delightful experience. For girls, consider a simple yet elegant dress that allows them to move comfortably. A dress with a flowy skirt or a cute jumpsuit can be a great choice. Pair the outfit with ballet flats or Mary Jane shoes for a touch of sophistication.
Boys can be dressed in a miniature suit or dress pants paired with a button-down shirt. Choose comfortable dress shoes that won't pinch or squeeze their feet. While it's important to maintain a formal look, prioritize fabrics that are not too restrictive, allowing your toddler to enjoy the event without discomfort.
Beach or Pool Outings
When heading to the beach or the pool, comfort and sun protection are key. Opt for a swimsuit with UV protection that covers a significant portion of your toddler's skin. Rash guards and swim trunks are excellent options for boys, while one-piece swimsuits or tankinis work well for girls. Accessorize with a wide-brimmed sun hat and a pair of water-friendly sandals. Don't forget to apply sunscreen generously and frequently to protect your toddler's delicate skin from harmful UV rays.
Bedtime Attire
Even bedtime can be an opportunity to incorporate style and comfort into your toddler's routine. Choose soft, breathable pajamas that allow for easy movement during sleep. Opt for pajama sets with fun prints or characters that your toddler loves. Additionally, consider the temperature of the room and choose the appropriate weight of pajamas or sleep sacks to ensure your toddler sleeps soundly.
Conclusion
Dressing your toddler for various occasions involves a delicate balance between style and practicality. While it's fun to see your little one dressed up, their comfort and mobility should always be a top priority. Whether it's a casual playdate or a formal event, selecting comfortable fabrics, appropriate footwear, and considering the weather are key factors to keep in mind. By following these tips and ideas, you can ensure that your toddler not only looks stylish but also feels confident and comfortable in any situation.