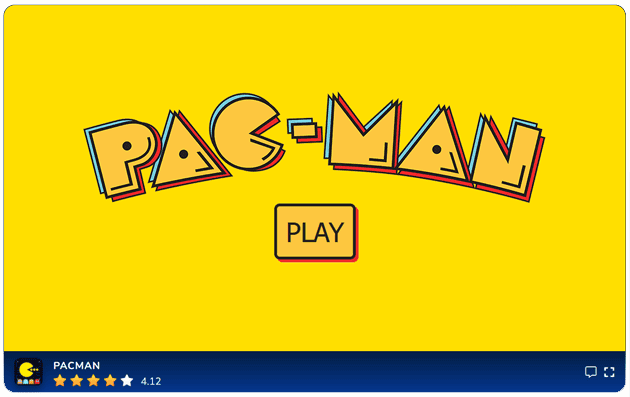 The Pacman 30th Anniversary game: It has been completely redesigned from the ground up while keeping the original Pacman game's famous design and gameplay. As a result, players are not only celebrating the game's 30th anniversary but also remembering a classic with a special place in their hearts. Google Games are becoming more popular, and some of the most well-known arcade games, including Pac-Man, are among such games. Because of its easy-to-follow instructions, simple layout, economic requirements for hardware, and addictive nature, Pac-Man quickly rose to popularity as one of the most favored and successful arcade games ever created. There are now over one hundred versions of the character Pac-Man, which can be seen on anything from clothing to video games.
What is Pacman 30th Anniversary?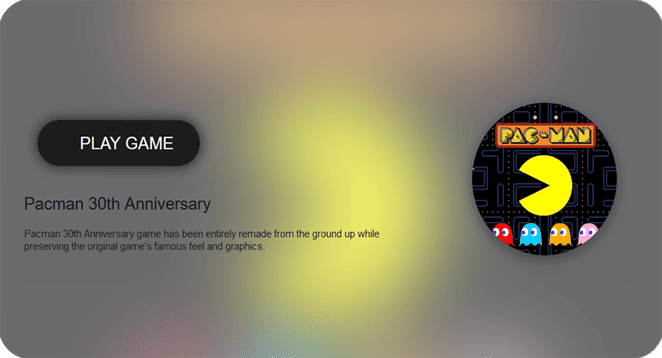 You play as the titular character in Pacman 30th Anniversary, who has to travel a maze of tunnels and eat all of the dots while avoiding ghosts. The ghosts get quicker and more aggressive as you eat more dots, making the game more challenging. You may temporarily deactivate the ghosts by collecting power-ups that enable you to hunt and eat them.
To control Pac-Man across the maze, use the arrow or WASD keys.
The game is to eat all the dots while avoiding the ghosts in the neon games. The ghosts will get quicker and more aggressive as you eat more dots.
You may defeat the ghosts by eating power-ups spread around the maze. These power-ups will enable you to go after and eat the ghosts, winning additional points.
Try to achieve the maximum possible score by eating as many dots and ghosts as possible before getting caught by a ghost.
Pacman's Background
Pac-Man is the most well-known video game in history. Namco created it in 1979, and Midway released it in the United States. The game was known as Puck Man in Japan (and portions of Europe). Toru Iwatani, a Namco employee, worked on Pac-Man for around eighteen months. Pac-Man was a small success initially in Japan since Space Invaders dominated the arcade sector. However, everything changed when Pac-Man was introduced in the United States. The American public enjoys a change from Space Invaders and the unlimited number of arcade space shooters. Midway sold over 350,000 Pac-Man arcade systems, making it a larger success than Atari's Asteroids.
Looking back at Pac-Man's history, you will discover that it has taken on hard drives and floppy disks over the last three decades. In addition, it has gone through several updates and upgrades. Pac-Man, the arcade classic, is celebrating its 30th anniversary this year and still looks as wonderful as it did when it was released initially. Pac-Man's original edition, published 30 years ago, was the first video game with a (GUI) graphical user interface. It has now become one of the most popular online games ever.
Pac-Man's initial design was basic and easy to play, requiring minimum hardware. However, Pac-Man became one of the most favored arcade games in the world due to its addictive gameplay.
What Makes Pacman 30th Anniversary Popular?
People still like playing Pacman 30th Anniversary, a famous video game.
The graphics and layout of Pacman 30th Anniversary are simple to follow. The most recent version of Pacman has graphical and audio enhancements to make the playing environment more engaging for players. In addition to that, it has three different game modes, which encourage players to go above previous records and scale new heights.
To get extra points, eat the fruits on the screen. These will greatly enhance your overall score.
Collect all of the dots as many blue dots as you can to deactivate ghosts temporarily. Then you may catch them for points. However, the time between deactivating and activating is relatively short.
Remember the traits and powers of each ghost and try to avoid them whenever possible.
Player have a total of three lives to complete the game. Collect all of the dots before time runs out.
How to Play PacMan 30th Anniversary Game?
Pacman 30th Anniversary is an engaging game where you control PacMan and explore an exciting neon maze map while moving to avoid ghosts.
When you start the game, you will see PacMan appear with ghosts on the neon-colored map. Your job is to navigate PacMan to escape being chased and surrounded by ghosts. PacMan will continue to move until he is stopped. Therefore, proper timing is required when moving up and down or from right to left. Collect all the dots and fruits along the route because they will help you improve your score.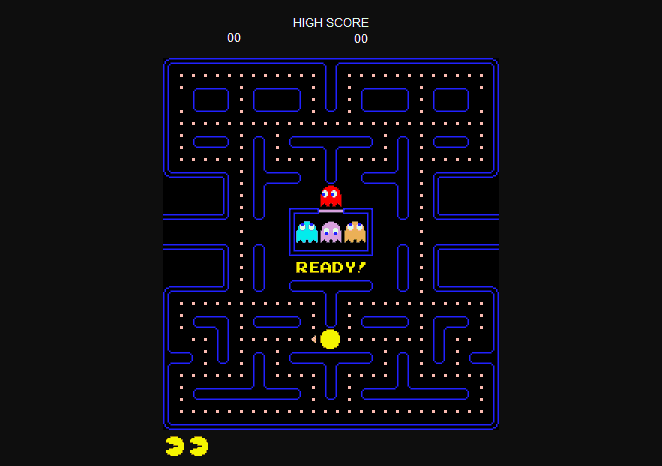 Furthermore, collecting other blue dots will allow you to deactivate the ghosts and travel more freely. However, you must move swiftly since deactivation time is limited. You should also be aware of the spirits who are following you. Different colored ghosts will serve various functions. They all want to catch you, however. If you hit them, you will lose and must restart.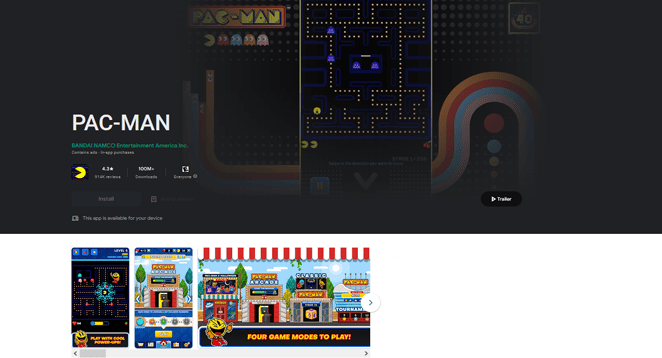 You can download Pac-Man and PacMan 256 -Endless Maze from the Google Play store for Android and App Store for iPhone users.
What is Google Doodles Pacman 30th Anniversary?
Celebrating anniversaries is vital to human society, and Google is no exception. In May 2010, Google celebrated the Pacman 30th Anniversary of one of the most famous and iconic arcade games of all time, Pac-Man. The event was honored with a unique Google Doodle, which raised excitement among the tech sector and internet users.
The Pac-Man Google Doodle had an immediate and short-term effect: many individuals started playing the game. At the time, anyone visiting Google's homepage could view and play the game. In addition, It is an excellent technique to increase organic traffic, and this game had many people talking about it.
As a result, individuals throughout the globe spent 4.82 million hours playing the game. When this time is added together and compared to the hourly cost of global productivity, it is calculated that the game costs $120 million in productivity. These figures accurately show the global influence of this game.
Also Read;
Final Words
The Pacman 30th Anniversary is a classic arcade game released in 1980. Since then, it has evolved into one of the most favored video games of all time, and it has been re-released in various variants, including Ms. Pac-Man, Super Pac-Man, Pac-Man Plus, and Jr. Pac-Man.