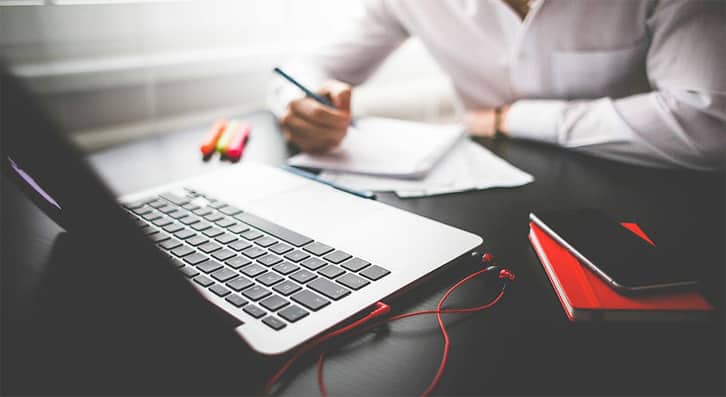 Best Screen Recording Apps For Windows and Mac: Screen recording, often known as screen capture, captures what is occurring on your screen. It may be used for a variety of applications. Learning professionals, for example, may show their staff how to use the tools required to do their jobs. Software development organizations may create videos for their clients on how to use their app, while gamers can share their games with the globe.
Why should you use Screen Recording Apps?
The wonderful thing about screen recording apps is how versatile they are. You may use them to create YouTube videos, tutorials, product demonstrations for your prospects, courses for your students or staff, and even GIFs to complement your articles.
Most screen recording apps allow you to record anything you do on the screen (or on a section of your screen). Some technologies also enable you to edit the footage, create a full-fledged presentation or course, and even broadcast it. You should also assess the app's complexity, accessible asset libraries, collaboration capabilities, and connections with applications you currently use.
We tested 15 top screen recording applications for Mac, Chrome, and Windows to help you choose the right one. But first, let's go over some basic issues to keep in mind.
How to Choose a Screen Recording App?
Follow these methods while creating your first list of the finest screen recording apps:
Determine whatever features you need. Then, divide them into two categories: must-have and nice-to-have features.
Use multi-platform tools if you have a big team or just need the product to be accessible wherever. Consider how many people you can add to a single plan when you're on a limited budget.
Try the trial version before making a purchase. Some programs will not enable you to try all functions for free, so contact their customer service staff to see if they can provide a demo.
Don't be too concerned with sound editing choices. Use a noise-canceling app to reduce background noise and echoes from your recordings. Its HD voice capability will guarantee that your recordings sound just like studio recordings – without the need for post-production sound quality editing. The best screen recording Apps may also be used to cancel sounds during remote meetings on Zoom, Google Meet, and other platforms.
How to Screen Record in Windows 10?
If you're using Windows 10, you already have an inbuilt Screen Recording App called Xbox Game Bar. It has limited features, especially the ability to record the entire desktop or File Manager. You may, however, use it with any desktop software or program downloaded from the Windows Store. Let's look at how to do this:
1. Launch the program that you want to record.
2. Hold down the Windows key and the G key at the same time.
3. The Xbox Game Bar menu will now appear. Then, click on Start Recording in the top left-hand corner of your screen. You may also record your voice by pressing the Microphone button.
4. When you're done recording, go to the Xbox Game Bar menu and choose Stop Recording.
Congratulations! You've completed your screen capture. It's under the Captures subfolder of the Videos folder.
Best Screen Recording Apps For Windows and Mac
Here we list some of the best Screen recorder Apps for Windows, Mac and Chromebook.
1. Camtasia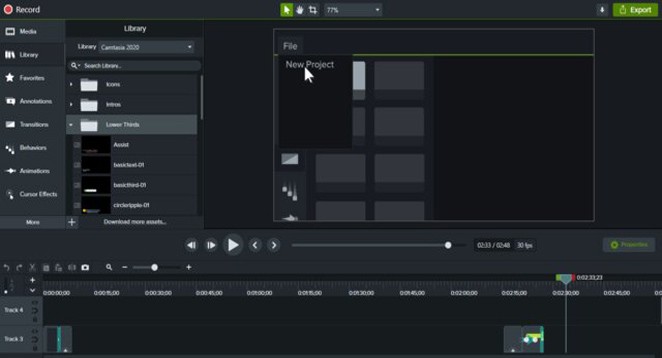 Camtasia Screen Recorder, Video Editor is your first choice for a screen recording editor. It allows you to record nearly anything on your computer screen, including websites, applications, video chats, and presentations.
Camtasia includes an editor, so you won't have to export your films to another program to edit them. It delivers straightforward and easy-to-understand training videos that walk you through everything you need to get started for novice users concerned about long learning curves.
Camtasia has powerful screen recording and presentation tools and the ability to add interactive quizzes to your videos. There's also an assets library built in that you can use for intros, backdrops, icons, and so on. It is among the best screen recording apps for Windows, Mac and iOS devices.
Platforms: Windows, Mac, iOS
Pricing: $249.99 one-time fee.
Website: https://www.techsmith.com
2. CloudApp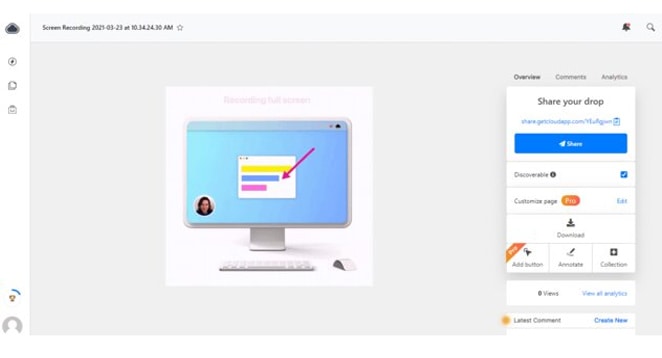 CloudApp's screen recording, GIF creation, and screenshot capture tools enable end-to-end visual communication.
Its screen recording app provides easy options for full-screen, audio-only, and webcam-enabled recording. When you complete your screen recording, you will be given a link that you can immediately share on Slack, Google Suite, Asana, Trello, or anywhere you interact with your coworkers.
If you need to create GIFs often, this is a quick solution. Other useful supplementary features (video annotations, advanced analytics, do-not-disturb mode, and so on) eliminate the need for third-party applications.
Platforms: Windows, Mac, iOS, Chrome
Pricing: Paid plans start at $9.95/user/month.
Website: https://www.getcloudapp.com
3. FonePaw Screen Recorder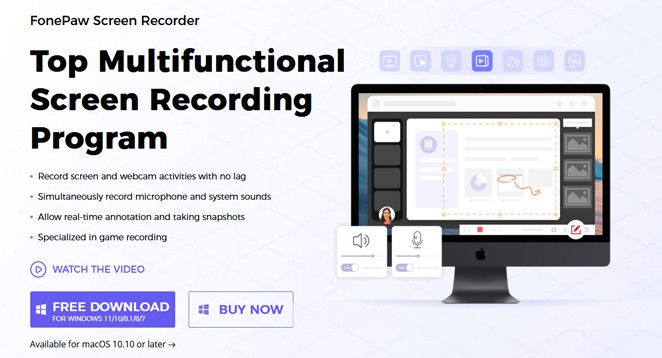 FonePaw Screen Recording App is an advanced screencasting application for Windows and Mac computers. It offers all the capabilities you'll need to capture a high-quality video clip of your activities on your computer screen, which may be used in various situations such as games, online meetings, and live stream recording.
It enables you to record microphone and system noises simultaneously, add an annotation to the recordings, clip the recordings, export to numerous formats, and so on. The recording is also made simpler by the Task Schedule and Set record duration functions.
FonePaw Screen Recorder offers a free trial version with no watermark for 3 minutes. Furthermore, all recording capabilities and settings are simple for users, even novices. You can consider it as an excellent screen recording apps to use in 2022-23 for Windows and Mac.
Platforms: Windows, Mac
Pricing: Trial Version: Free; Paid plans start at $29.95/year.
Website: https://www.fonepaw.com
4. DemoCreator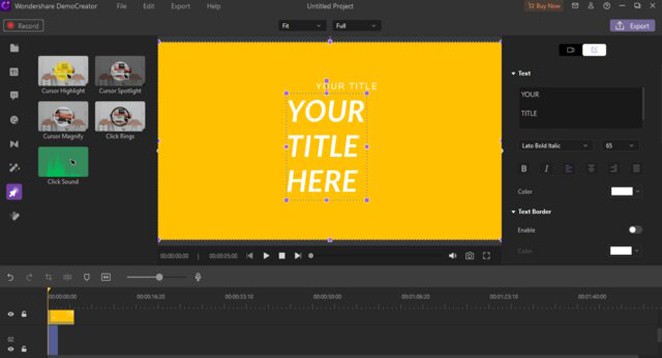 Do you need an easy way to record and edit demonstrations, tutorials, presentations, and games? DemoCreator by Wondershare was designed especially for use in a professional context for demonstrating expertise and developing how-to courses or demonstrations. As a result, the name.
Several editing tools are available, including adding cursor noises, making text animations, placing your camera video wherever inside the recording, and much more. It is housed behind a sleek user interface that you'll love.
DemoCreator's onboarding walks you through what each feature performs so that you can start using the program right away.
Platforms: Windows, Mac
Pricing: Starts at $32.99/year.
Website: https://dc.wondershare.com
5. Snagit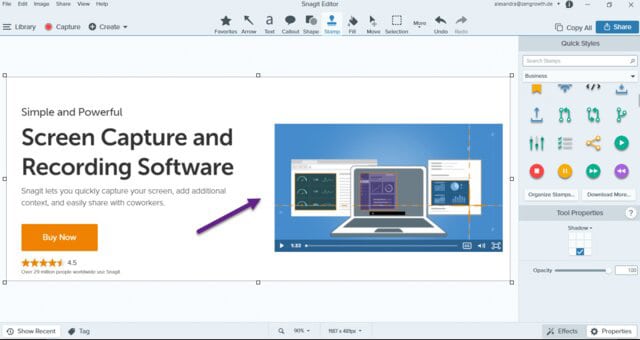 Are you looking for the best screen recording apps? Have trouble taking full-page screenshots that extend below the fold? The most excellent option for this is Snagit, even if you need video recordings.
You can generate comprehensive screenshots of landing pages, emails, websites, and more in seconds. Several editing choices are also available, such as stamps, arrows, and additional tools and effects. It's worth noting that you won't see all of them on the editing bar when you first launch the editor. Select the features you want to see by going to Image in the top bar.
Several effects and tools are available by default for each sort of snapshot you need.
Platforms: Mac, Windows
Pricing: Paid plans start at $49.99/user for a one-time fee.
Website: https://www.techsmith.com
6. Adobe Captivate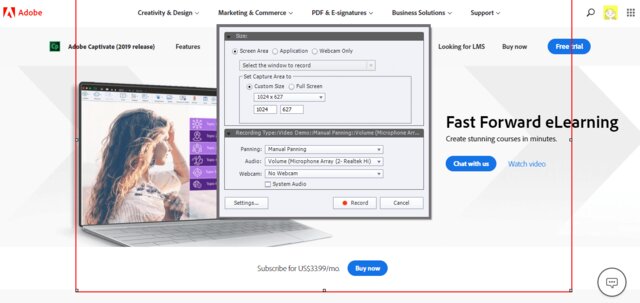 Adobe Captivate is an e-learning-focused screen recording apps for Mac and Windows. In reality, it's more of a video/course development tool for online tutoring. Companies also use it to produce interactive presentations and videos for their workers' compliance and soft-skills training.
What's the most significant part? You may build multi-module branching courses with pre-built components to facilitate student engagement and quizzing. To ensure you're using the technology to its maximum potential, I suggest going through the free webinars and the Adobe Captivate Certification Program first.
Features not seen in other products include converting PowerPoint presentations to videos and even creating VR walkthroughs and mobile-ready courses.
Platforms: Mac, Windows
Pricing: Starts at $33.99/month/subscription or you can buy an unlimited license for $1,299.
Website: https://www.adobe.com
7. Loom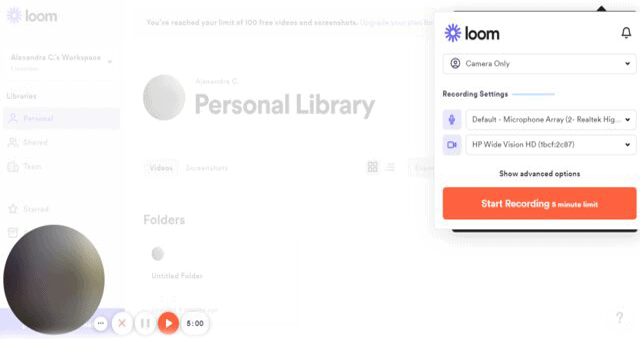 It is one of the few screen recording apps that lets you stop and restart recording anytime. In addition, while shooting your video, you may export it to Loom's cloud storage, which offers limitless video storage to all users. So you won't have to be concerned about memory space if you make a lot of customer support videos.
Loom also lets you remove unwanted video parts from the clip's beginning, middle, or finish. Finally, when you're through shooting and editing, a built-in Slack tool enables you to exchange video links with specified groups directly from your Loom dashboard.
It takes almost little time to understand, and the screen recording capability works on all devices.
Platforms: Windows, Mac, iOS, Android, Chrome
Pricing: Paid plans start at $8/creator/month.
Website: https://www.loom.com
8. Screencastify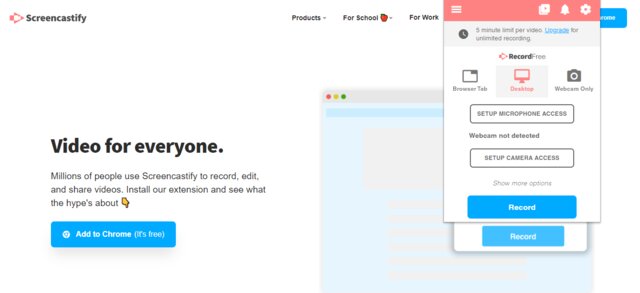 Screencastify does not need any software to be downloaded; instead, it is a lightweight Google Chrome extension that you may install on your browser.
If you want a simple learning curve and a straightforward UI, you're lucky since everything can be set up in one to two minutes.
Screencastify does everything: it records your screen and lets you record yourself using the camera simultaneously. It's similar to Loom. Even compared to other screen recording programs, it is pretty easy to use. It is among the best screen recording apps for Chrome.
Platforms: Chrome
Pricing: Paid plans start at $49/month.
Website: https://www.screencastify.com
9. Droplr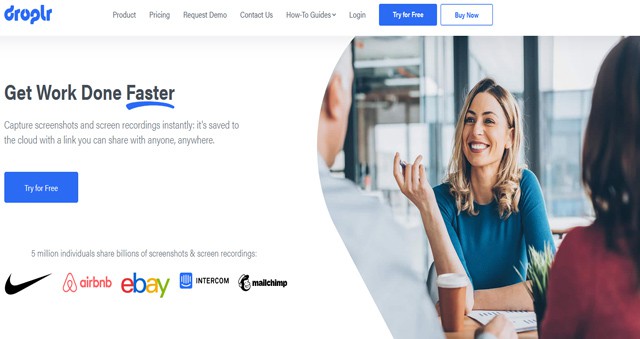 Droplr works the same way as the other Chrome extensions in our best screen recording apps list. The UI is similar, but the first thing that punches out is the ability to record the whole page. Snagit-like software.
You may add text, highlights, emojis, and other effects to your images. Even without previous instruction, it is simple to operate.
Platforms: Chrome, Mac, Windows, Chromebook, Edge, iOS
Pricing: Paid plans start at $7/month/user.
Website: https://droplr.com
10. EaseUS RecExperts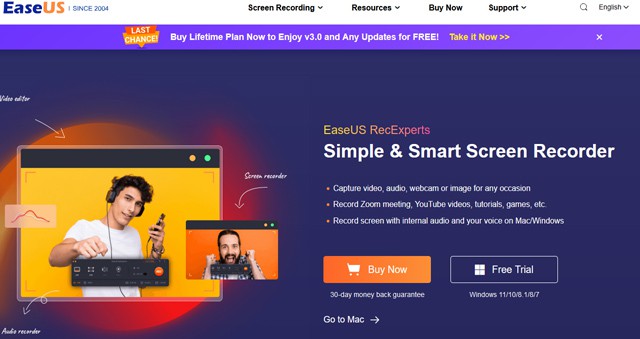 EaseUS RecExperts is a multi-purpose screen recording app that easily captures everything that happens on your Windows PC. It can record your audio, screen, webcam, and gameplay. You can consider it among the best screen recording apps For Windows and Mac.
Because of its real-time annotation function, you may use it to create lessons, lectures, product presentations, and instructions. It is also an excellent alternative for capturing Zoom meetings, presentations, live streams, and other events.
It also allows for scheduled recording. Simply specify the start time, length, and other recording options, and EaseUS RecExperts will handle the rest. The application is suitable for novices who do not need complex dashboards or editing features.
Platforms: Windows, Mac
Pricing: You can opt for monthly plans, which start at $19.95, or a one-time license at $69.95.
Website: https://www.easeus.com
11. Apowersoft Unlimited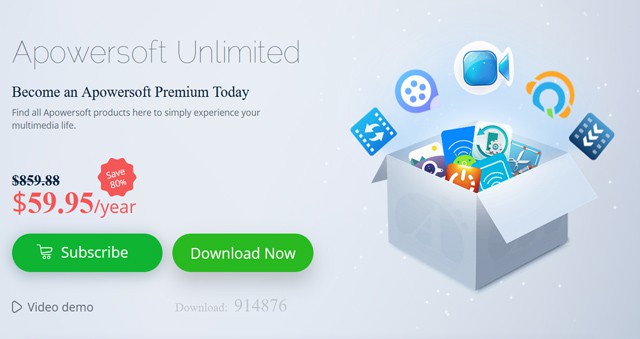 Apowersoft Unlimited is among the best screen recording apps to record your PC screen, can capture videos of your mobile screen if you purchase the unlimited plan.
Android and iOS phone screen recorder applications have options for resolution customization, camera setup, frame rate selection, and bit-rate limiting. These options are not available in other applications that capture phone displays.
The bundle includes a subscription to all 17 Apowersoft programs, which can be launched from a single dashboard.
Platforms: Windows, Mac, Android, iOS
Pricing: Starting at $59.95/year.
Website: https://www.apowersoft.com
12. Movavi Screen Recorder Studio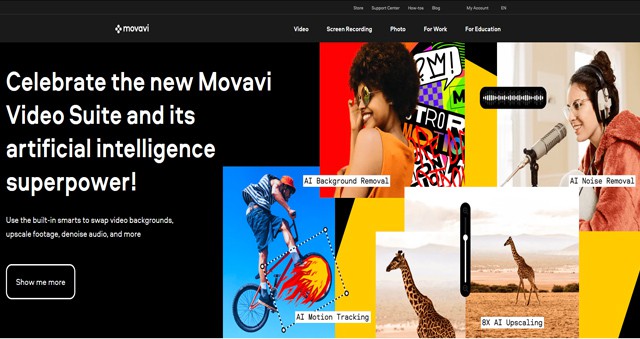 It is another screen recording app with a simple UI that even inexperienced users can use. It also performs everything that most screen recording programs do.
One feature that distinguishes it from competitors is that it permits scheduled captures.
With this tool, you may record video conversations, webinars, or live broadcasts even when you're not near your computer, and by clicking the clock icon, you can specify the length for which the app should record; this instructs the application to cease recording after a certain amount of time.
Platforms: Windows, Mac
Pricing: Starting at $49.95/year.
Website: https://www.movavi.com
13. Studio OBS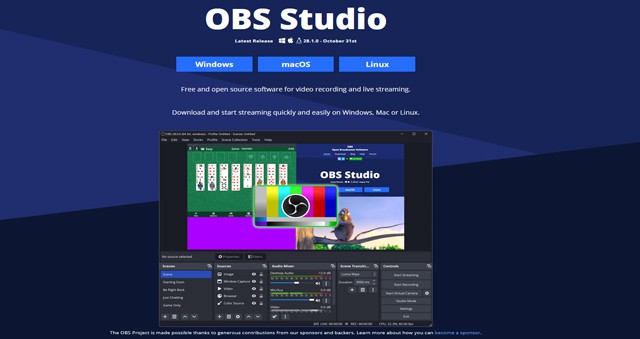 Do you have a favorite streamer? They're most likely using OBS Studio. It is the most excellent free screen recorder app and supports live streaming from the desktop client.
You may use the screen recording app's transitions and scene actions on your recordings. It has thousands of users worldwide who frequently contribute to the community by uploading new content. You may also use their API to develop your features or integrations. You can consider it the best screen recording apps for Windows, Mac and Linux.
Platforms: Windows, Mac, Linux
Pricing: Free.
Website: https://obsproject.com
14. Dvdvideosoft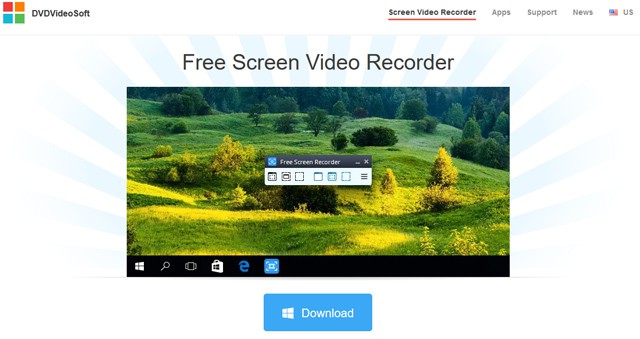 Free Screen Video Recorder is a full-featured yet lightweight free screen recorder developed by a company known for its free conversion software. It can record Skype chats without restrictions, making it ideal for Skype meetings and online conference calls. Different Windows apps may also be identified and recorded as distinct elements. A simple, user-friendly image editor is included, which is surprisingly helpful in achieving a clean appearance. You can consider it as the most reliable Screen Recording Apps for Windows in 2023.
Platforms: Windows
Pricing: Free.
Website: https://www.dvdvideosoft.com
15. ShareX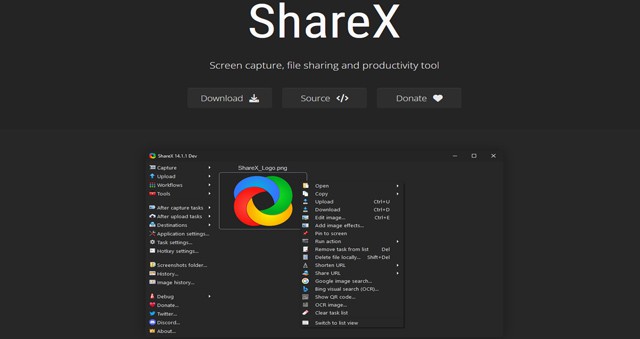 ShareX is an ad-free open-source application with almost as many advanced features as some premium screen recorders. However, ShareX primarily aims at developers and expert users; thus, an ordinary user may get overwhelmed by the many technical tools and editors. It is among the best Screen Recording Apps for Windows.
Platforms: Windows
Pricing: Free.
Website: https://getsharex.com
Wrapping up
Have you ever used any of these apps? Now it's time to discuss your favorite screen recording apps and your experiences with these tools (good or bad).
Also, are there any excellent screen recorder apps you believe I missed? If so, please leave your thoughts in the comments area.