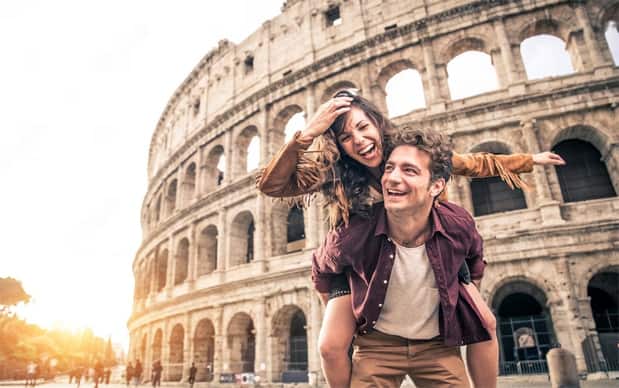 The immortal city, Rome, birthplace of the legendary Roman Empire, once the world's hegemon. It is now more of a tourist attraction than the seat of a world-dominating empire. Because of its historical significance in molding the world as we know it today, a trip to Rome should be on everyone's bucket list. Rome offers it all, from gorgeous museums to Piazzas and massive architecture. In the following article, we plan to look over all the most important sights in Rome, providing tips, secrets, and a little bit of magic along the way. Buckle your metaphorical seatbelts, and let's travel to Rome!
When visiting a distant nation, it is critical to plan ahead of time. By planning airport transfers to and from your lodging, you can ensure that the beginning and finish of your trip (often the busiest periods) are as stress-free as possible. AtoB Transfer is a long-standing provider of a dependable AtoB Ciampino Airport taxi in Rome, perfect to take you wherever in the country. They provide a diverse fleet of airport taxis, as well as the option to tailor your ride with one of their many add-ons to your airport taxi, such as child seats or more waiting time. Thus, when visiting the eternal city, do yourself the favor and book a Ciampino airport transfer in advance.
Colosseum
The Colosseum, also known as the Parco Colosseo, is located in the middle of the modern city and is a must-see destination in Rome due to its beauty and historical significance. You can see the legendary Colosseum, walk in the footsteps of Romans in the Roman Forum, and marvel at the magnificence of the Palatine Hill, where Rome was founded.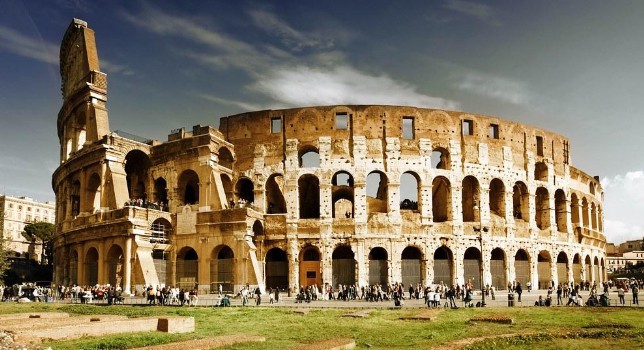 The archaeological park is a must-see in Rome for history fans, but it is so beautiful that we strongly recommend that you include it in your Rome itinerary even if history is not your primary interest. Parco Colosseo provides tickets that include entry to the Colosseum, Roman Forum, and Palatine Hill.
Pantheon
The Pantheon is one of Rome's most unique, prominent, and remarkable monuments.The Pantheon, which was built in the first century BC as a temple to all deities, was turned into a church in the seventh century AD.Perhaps as a result, it has remained in use since its construction and is now the city's best preserved ancient Roman edifice.
The building's odd spherical shape and a hole in the roof have piqued the imagination of generations of residents and visitors.
Everyone enjoys guessing about what happens when it rains, and nothing beats going outside and experiencing what happens! A visit to the Pantheon is one of the nicest things to do in Rome on a rainy day (but it is wonderful in all weather! ), which also applies to a Rome airport transfer!
The Sistine Chapel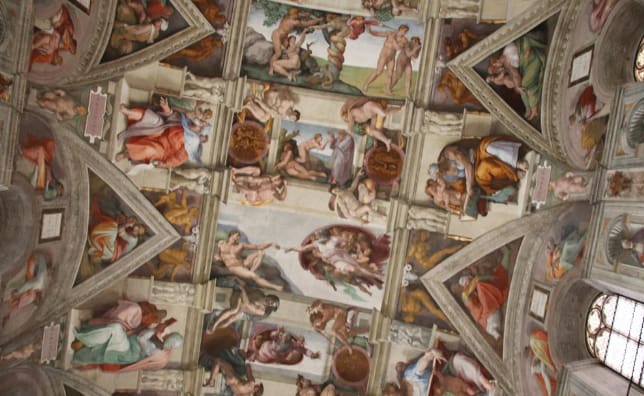 A visit to the Sistine Chapel, not the sixteenth, as some may say, is a must if you want to visit the Pope's cot. Its name comes from Pope Sixtus IV, who commissioned its construction in 1473. It is located in the Apostolic Palace. The majority of the credit, however, goes to the frescoes that cover the walls, rather than the Pope. Perhaps the most famous are those created by Michelangelo, who has recently gained recognition as one of the world's greatest artists. Although this one is technically not in Rome, but rather in Vatican City, which is a different country, we may pretend it is in Rome for the sake of simplicity. An AtoB Transfer can easily get you here from either of Rome's airports.
The Trevi Fountain
The Trevi Fountain is one of Rome's most recognized and popular tourist attractions, and it is often busy. However, it is popular for a reason, and no trip to Rome would be complete unless you stopped to admire it and dipped a coin into its clean waters at least once!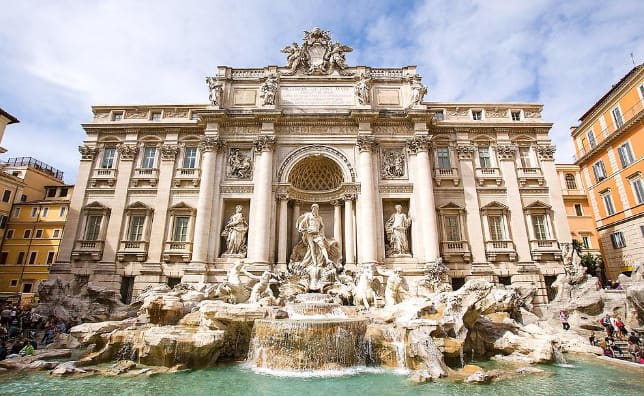 Because the Trevi Fountain is located on a small square, the best times to see it are late at night or early in the morning. Come before or after the massive groups of tourists for the best views.To beat all the lines, book an airport transfer in Rome with AtoB Transfer.
The Olympic Stadium
Rome is home to two premier football teams, SS Lazio and AS Roma. Both teams play their home games at Rome's largest sports facility, the Stadio Olimpico. While only the most courageous tourists would want to attend a Roma-Lazio match (because to the infamous derby, a journey to the stadium promises to be a spectacle of flares and chanting with a touch of dramatic drama a million miles away from the gorgeous centro storico.
You can watch a rugby match here during the Six Nations Championship event, which is held in the late winter months, if you like, however this can also get a little hot depending on who is playing. An AtoB Rome airport transfer is something that never gets hot, unless you're talking about climate control.
There you have it, a sample of what Roma has to offer. By incorporating all (or some) of these into your travel plan, you may be certain of an outstanding experience that will linger deep within you for many years to come, possibly encouraging you to return and re-live the majesty that is the eternal city. We wish you a wonderful time. Happy Travels!