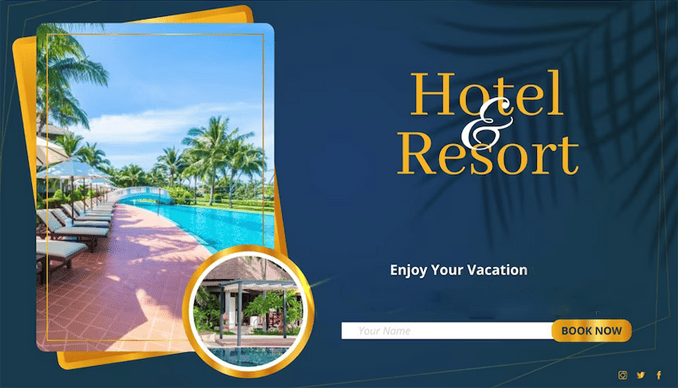 What should you know about short-term vacation rentals options in the United Kingdom? In recent years, short-term rental in the United Kingdom has become increasingly popular, particularly with the growth of online platforms like Airbnb and Booking.com. As a result, more and more proprietors and investors are opting for vacation rentals and putting their properties on the market, making it an increasingly common business model in the United States.
Good management can bring many advantages and economic benefits, making it a highly profitable income-generation method. In this article, we will examine the primary characteristics of the market in this country and provide suggestions for boosting your vacation rental business.
What is the current state of the UK rental market?
The rise of digital platforms such as Airbnb, Booking.com, Vrbo, etc., as major market participants and other new trends have contributed to the consistent growth of short-term rentals in the United Kingdom over the past few years.
London continues to be the most popular location for short-term rentals, followed by other cities such as Edinburgh, Manchester, and Bristol, where demand has also increased.
However, the market has also been criticized for its effect on the availability of long-term housing and the gentrification of some neighborhoods, which, along with other factors such as changing customer needs and various regulatory changes or the pandemic, have had an important impact on the sector and completely transformed it.
Rental demand
In recent years, the demand for short-term vacation rentals in the United Kingdom has increased dramatically due to the growing popularity of online booking and the preference for more flexible and personalized accommodations. According to a study performed by IDC, it was predicted that the number of PC users in the vacation rental industry would increase by 1.21 percent globally. According to estimates, there will be 16,67 million users in 2027.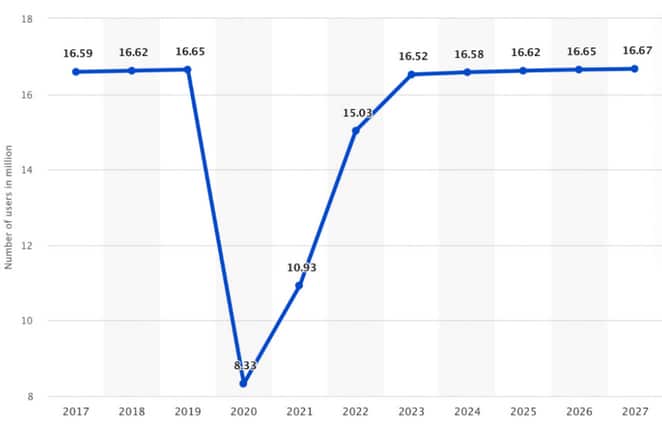 IDC
Nonetheless, the pandemic inevitably had a significant impact and caused a transitory decline. Despite this, there remains a significant demand for short-term rentals in the United Kingdom. London continues to be one of the most popular destinations due to the multitude of available options and property categories. It is followed by Bristol, where there has also been a recent increase in demand for vacation rentals, especially in Clifton and Harbourside. It is in response to the city's expanding cultural and tourist offerings, which make it an attractive destination for visitors and tourists. Vacation rentals offer the chance to experience the local culture and way of life, making them popular among travelers seeking an authentic experience.
Rental supply
The supply of short-term vacation rentals in the United Kingdom is highly diverse and has grown substantially over the past few years. It is because the increasing popularity of vacation rental platforms has enabled owners to efficiently offer their properties for rent to travelers and tourists, thereby simplifying the booking and payment process, which has attracted a large number of guests who prefer the convenience and flexibility of renting a property over staying in a hotel. In addition, many property owners view the short-term vacation rental market as a way to monetize their assets and generate additional income because travelers prefer authentic and distinct experiences to generic hotel accommodations.
The United Kingdom provides various vacation rentals and lodging options, from city buildings and apartments to coastal houses and cottages in the woods.
The short-term rentals in London, short-term rentals in Bristol, and short-term rentals in Liverpool, there are many more options in rural and coastal areas, which have grown in popularity in recent years, such as the south coast of England with cities like Brighton, Bournemouth, and Eastbourne, or rural cottages in Dorset and Devon; as well as the Cornish peninsula, the Lake District, the Isle of Skye in Scotland, and the Cotswolds in England, among others.
In this scenario, the primary market participants are online platforms such as Airbnb, Booking.com, and Vrbo, which offer a variety of accommodation alternatives across the country. In addition, these platforms provide a simple and easy method for proprietors to advertise their properties and communicate with travelers interested in renting them.
4 Tips for Better Management of Vacation Rentals in the UK
Managing vacation rentals is difficult, particularly if you wish to enter a market as saturated as the United Kingdom. Owners and managers face a challenge, but with the proper tools and strategies, they can ensure the success of their management.
We would like to share four helpful hints with proprietors of vacation rentals in the United Kingdom to give their visitors an unforgettable experience and return.
Partner with a vacation rental agency
Working with a specialized agency can be a fantastic option for British property owners seeking a more efficient means of managing their vacation rentals. Owners can save time and increase revenue by utilizing these companies' services, such as listing distribution and promotion, reservations, housekeeping and maintenance, check-ins, etc.
Agencies have the resources to reach a larger audience and manage more efficiently, which could increase reservations and visitor satisfaction. First, however, it is essential to identify a reputable organization that meets your requirements.
People prefer private rental housing
The preference for private accommodation in the UK vacation rental market has increased with covid due to the increasing demand from travelers seeking a more personalized and homelike experience. Many travelers prefer their private, secure space with the freedom to cook, groom, and live as they would at home.
This prevalence of private residences has led to an increase in the number of vacation rental properties, so owners can capitalize on this trend by offering properties tailored to travelers' requirements and preferences.
Pay attention to vacation villa rentals
Vacationers seeking a more exclusive and private lodging experience may find villas to be an attractive option. In recent years, due to the coronavirus 19 pandemic, this type of lodging has flourished as visitors seek more private accommodations, expansive locations, and sometimes even a rural setting. As a result, the demand for vacation villa accommodations with pools and comfortable outdoor areas is notable.
Villas are typically more profitable than other forms of vacation rental properties. However, they also incur greater costs. Therefore, to ensure guest satisfaction and successful property management, keeping a close eye on expenses, maintaining the villa in excellent condition, and providing high-quality services are essential.
Offer some additional advantages
Offering additional benefits is a brilliant method to enhance the management of vacation rentals in the United Kingdom. For example, you can try providing amenities such as free Wi-Fi, Netflix, bathrobes and supplies, welcome drinks and food, or organizing trips and other local experiences for guests. By providing these services, owners can greatly improve their guests' stays and encourage their loyalty, which could increase bookings and revenue.
10 Tips to Give Your Short-Term Rental a Competitive Advantage
1. Enhance the Curb Appeal of your Property
2. Professional Photography
3. Create a "Word-Portrait" of Your Property
4. Set up a Workstation
5. Automate your Business
6. Upgrade Amenities
7. Functional Appliances
8. Add Luxury to Living Spaces
9. Safety Amenities
10. Adapt to Smart Technology
Final Words
Many vacation rental management companies in the United Kingdom help vacation rental proprietors and managers streamline and enhance their properties' management, thereby saving time and increasing profits. The advanced management platform provides various tools to facilitate and improve property management. These systems enable owners and administrators to efficiently manage reservations, pricing, and payments and automate repetitive tasks like visitor communication and maintenance. In addition, vacation rental management companies provide analytics and revenue monitoring tools to help property owners maximize revenue and increase property profitability.