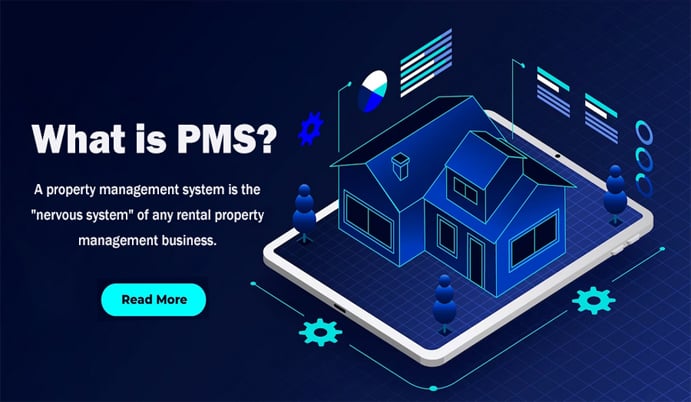 What is an Online Property Management System?
Have you heard of property management software for vacation rentals? Do you have questions regarding what PMS tools are for? Let us provide you with a simple explanation. A property management system is the "nervous system" of any rental property management business. It is a tool that helps landowners efficiently and quickly administer their rental properties. With this system, you can manage rental reservations, keep track of payments, automate various duties, and communicate with visitors more efficiently, all from a single location.
In other words, an online property management system is a trustworthy ally that simplifies property management and improves the lives of property owners.
What is a Property Management System's (PMS) purpose?
A property management system is an essential tool for property managers. Its main objective is to empower business proprietors and administrators by automating duties and processes. In addition to increasing efficiency and reducing manual errors, a PMS enhances the visitor experience by allowing them to make online reservations and access all of their stay-related information. Additionally, it helps hosts manage visitor communications and create a more personalized and satisfying experience.
In addition, a PMS provides valuable property management data, such as booking and occupancy statistics so that property owners can make informed decisions. Therefore, a PMS is essential to property management because it enables more efficient management and greater use of assets.
What are some of the main PMS features?
A PMS contains many features and tools, primarily based on innovative technologies, that enhance the guest experience and the property manager's daily work by automating manual tasks and processes, such as cleaning and maintenance, managing reservations, invoicing, and processing customer payments.
These key features make a property management system (PMS) the most effective solution and the best ally for property owners and administrators.
1. Booking engine
Booking Engine is an online utility that enables visitors to secure accommodations directly through the owner's or management company's website. The benefits of a PMS booking engine are numerous, as it contributes to the improvement of many aspects, such as increasing direct bookings, improving the guest experience by allowing them to book more quickly, saving time on manual processing, and increasing property management efficiency thanks to the possibility of integration with other tools, among others.
In conclusion, a PMS booking engine is an indispensable tool for any rental property, as it increases direct reservations and saves you commissions from channels and platforms. In addition, it is a solution that simplifies the handling of reservations and automates the payment procedure on your website.
2. Reservation system
A PMS reservation system enables customers to make bookings in an automated and efficient fashion, thereby reducing the likelihood of errors and facilitating the management of availability and reservations. In addition, it allows property managers to concentrate on other duties and increase productivity in different business areas.
It is an essential tool for property administrators, offering increased efficiency, precision, availability, flexibility, and tracking capabilities.
3. Unified inbox
Property managers can receive and administer all visitor requests and reservations through a single inbox with the PMS-provided unified inbox. As a result, it dramatically improves visitor and property manager or proprietor's communication, as messages and requests can be managed more efficiently and systematically. Moreover, the unified inbox can automate and centralize the management of bids and messages, reducing workload by eliminating the need to transition between platforms to manage communications and enhancing the passenger experience.
4. Advanced reports
PMSs enable the creation of detailed data on each property's performance in various areas, including bookings, occupancy, expenses, and profitability, among others. This reporting aids property administrators and proprietors identify trends, patterns, and opportunities for efficiency and profit enhancement. Moreover, it enables managers and proprietors to make strategic decisions based on accurate and current data. As a result, advanced reporting is indispensable for hotels seeking to improve their management and competitiveness in an increasingly demanding market.
5. Incorporate a WordPress plugin
Using a WordPress plugin to maximize the efficacy of a vacation rental system is an excellent strategy. Plugins can enhance the software's functionality and accelerate administering appointments and properties. Some modules include useful functions like rate management, distribution channel synchronization, and integration of payment services. In addition, the WordPress integration with vacation rental software enables property owners to create and maintain a website for their lodging, which can attract more guests and increase bookings.
What are the primary advantages of its use?
As you can see, Property Management Software provides property managers with a variety of advantages, including enhanced reservation management and automation of critical processes, such as invoicing and inventory management. Property administrators can perform multiple duties on a single platform, saving time and reducing errors. It is one of the primary advantages of a property management system (PMS). In addition, it provides enhanced visibility into property performance, enabling informed and strategic decisions to improve profitability and visitor satisfaction and significantly enhancing client communication. For these reasons, a property management system (PMS) is an essential instrument for property administrators seeking to increase the profitability and efficacy of their properties.
10 Best Online Property Management Software in 2023
Here we list some of the best Property Management Software in 2023 to consider;
1. TRS Property Management Software
TRS Property Management Software is property management software that helps small businesses centralize and expedite processes on online rentals, maintenance management, lease monitoring, tenant management, rental applications, and more.
2. MultiSite Property Management
Multisites Property Management is a residential and commercial property management application that enables users to monitor residents and income, manage lease agreements and application procedures, and more.
It helps in tenant screening, rental application processing, payment processing, maintenance scheduling, budgeting, resident monitoring, work order management, and site reporting. Multiple accounting systems can integrate with Multisites Property Management. The system enables users to access and administer tenant information, payables and receivables, property listings and vacancies, accounting processes, and reports from a centralized platform.
3. IDprop Property Management Software
IDprop is a cloud-based, full-service property management solution for Property Managers that covers Residential, HOAs, and Self-Storage.
Adaptive provides Real Estate Management services for owner-managed, commercial, industrial, retail, residential, and self-storage properties.
4. Tenant File Property Management Software
Tenant File is a solution for multi-tenant property management that provides accounting, tenant and lease monitoring, and numerous other features. Its accounting capabilities enable users to manage discrete proprietor and tenant ledgers, accounts payable, vendor information, and transaction histories.
Tenant File provides a consolidated view of property information, including outstanding balances, ledger, and reports based on data specific to proprietors, units, and tenants. In addition, it enables administrators to generate reports for various properties, proprietors, and tenants, including ledger and outstanding balances.
5. WorkSpace Property Management
WorkSpace Property Management is designed to help real estate companies lower operational costs, digitize payments, and boost tenant satisfaction. Through a centralized portal, the platform enables organizations to create work orders, register and monitor visitors, reserve shared resources, and manage other tenant activities.
The accounting capabilities of WorkSpace Property Management enable administrators to capture and approve payables across portfolios, monitor costs, and seamlessly integrate third-party accounting systems to streamline financial operations. In addition to employee training and communication management, additional features include document sharing, task assignment, and performance metrics.
6. Magpie Property Management
Magpie Property Management Software is a cloud-based platform designed to assist businesses in the hospitality industry in managing operations relating to visitors, accounting, and reservations, among other things. Magpie's integration with QuickBooks enables users to automate payments, invoices, and credits.
7. Zenplace Property Management
Zenplace Property Management is a unified platform designed to assist businesses in managing rental properties and interacting with clients. Through a unified platform, the application enables landowners and property owners to expedite maintenance and repair management operations, conduct inspections, process payments, and view transaction history.
8. Infor Property Management
Infor Property Management is cloud-based software that enables proprietors and managers of multifamily structures to administer their properties more effectively. It allows you to collect information from the field, provide valuable insights through analytics and reporting, and create custom portals to provide access to real-time data to specific individuals within your organization based on their role within the business.
9. Hostfully Property Management
The Hostfully Property Management Platform integrates with many third-party platforms, including Airbnb, HomeAway, Bookng.com, TripAdvisor Rentals, Breezeway, PriceLabs, Stripe, Holidu, QuickBooks, and Wheelhouse. Its centralized calendar allows visitors to check property availability and book accommodations based on their desired location, size, and type. In addition, the solution includes an owner management module that allows tour operators to view revenue shares, manage expenses, and generate monthly statements for owners.
10. OPERA Cloud Property Management
OPERA Cloud Property Management is a hotel cloud solution that simplifies managing, enhancing, and expanding your business. The all-inclusive platform combines traditional and digital channels to provide best customer service. In addition, with a single system of record and open APIs to integrate with third-party solutions, you can more easily manage the entire passenger experience.
Final Words
When managing multiple real estate properties, digitizing administrative procedures can save time and money. When used correctly, desktop and online property management software can help proprietors and administrators streamline business processes related to real estate properties. Online property management software provides businesses with real estate properties with a superior platform compared to desktop applications. They offer greater flexibility and accessibility than desktop installations.