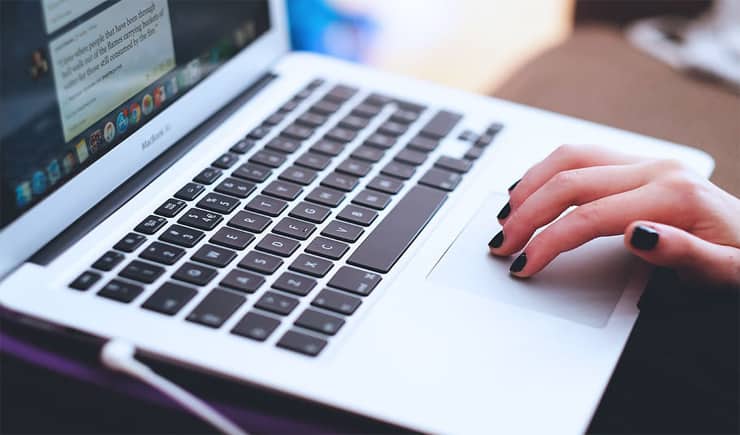 Best AI Writing Assistant Software For Content Writing: AI writing assistant software use machine learning to help users through the many stages of the writing process, such as research, correcting grammar and tone, and globalization of their work. These AI Writing assistant software use natural language processing (NLP) to do text analysis and deliver suggestions as well as content that is related. The process of writing content, which is otherwise difficult and time-consuming, may be simplified with the help of these tools, enabling users to write more rapidly and confidently. Any professional who requires assistance with writing may benefit from using augmented writing, whether they are content marketers trying to create more amazing content or human resources personnel improving job postings.
The variety and quality of AI writing helpers' capabilities are different from one another. Some are full-fledged optimized writing platforms on which users write all their content. Others are more basic bots that collect content provided by others and then suggest suggestions after the fact. Some artificial intelligence writing assistants offer very particular capabilities, such as creating particular sorts of forms or providing exact types of writing recommendations. On the other hand, there are a large number of AI writing assistant software that are available.
To be considered for inclusion within the AI Writing assistant category, a product must meet all of the following requirements:
Make use of artificial intelligence to facilitate some aspects of the writing process.
Give your perspective and suggestions to help enhance the written work.
Provide the writer with more relevant content.
Find and fix all of the grammatical mistakes in the written content.
25 Best AI Writing Assistant Software For Content Writing
This article has compiled a list of some of the top AI writing assistant software for content writing and SEO management software to help you bring in more site visits.
1. Grammarly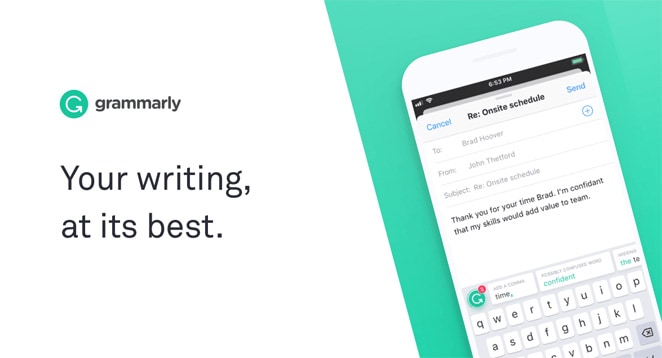 Grammarly Business helps clients produce grammatically accurate content for email, web pages, social media posts, academic papers, and more. Through real-time suggestions, AI technology and natural language processing help users improve their content's readability, vocabulary, and writing style.
Grammarly Business AI writing assistant software has a tone recognition feature that automatically evaluates numerous aspects such as word choice, punctuation, and capitalization to enhance client interaction. The spell-checking tool supports users in identifying and fixing misspelled or often confused terms to guarantee the contextual accuracy of written content. In addition, it allows students, professors, and professional writers to develop original papers with proper reference and acknowledgment.
Website: https://www.grammarly.com

2. Jasper
Jasper is an artificial intelligence (AI)-based writing assistant developed to aid businesses in developing content for social networking websites, blogs, and other platforms. Teams can create folders to organize client and project information.
Jasper AI writing assistant software provides access to templates for creating paragraphs, adverts, product descriptions, and other brief forms of content. Managers may create, execute, save, and distribute repetitive AI instructions based on specific criteria. Other features include document revision history, search functionality, different languages, and picture production.
Website: https://www.jasper.ai

3. Writesonic
Writesonic, an AI-powered writing assistant, seeks to empower everyone to write and publish anywhere. It's like Canva for writing, with tools that ease the process of producing, editing, and publishing articles, blog posts, advertisements, landing pages, eCommerce product descriptions, and social media posts, among other content types. Writesonic is among the top AI Writing assistant software to consider.
Website: https://writesonic.com

4. Scalenut
Scalenut is an AI-powered content research and writing tool for long and short-form, original, high-ranking content. It combines cutting-edge technology such as AI and NLP with streamlined content creation processes to help you create content that beats the competition. It allows you to enhance your content's readability, effectiveness, and total output.
Website: https://www.scalenut.com

5. Frase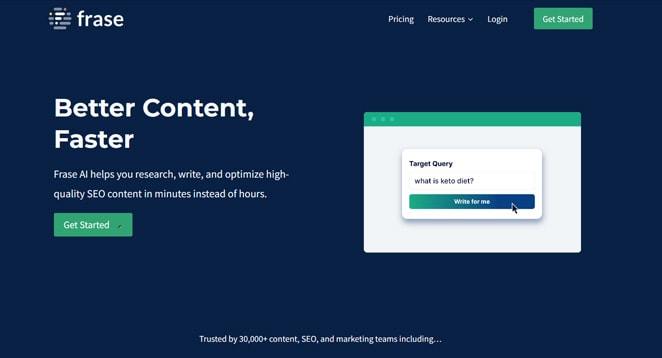 Like other best AI Writing assistant software on this list, Frase is used by content and SEO specialists to research, write, and optimize high-quality SEO content in minutes rather than hours. Organizations may create content briefs on a single platform, perform competitive content comparisons, conduct analysis, and more.
Website: https://www.frase.io

6. ProWritingAid
ProWritingAid is a web-based grammar checking, manuscript editing, and personal writing solution to help fiction and non-fiction writers, bloggers, students, and content writers enhance style, reduce errors, visualize sentence variants, and more in written content. This AI writing assistant software enables users to examine various writing styles and provide reports based on metrics including grammar, overused words, readability, clichés or repetitions, sentence length, and pronoun usage.
Website: https://prowritingaid.com

7. WriterZen
WriterZen is a cloud-based SEO management software meant to help organizations in creating, analyze, and optimize website content. Supervisors can create an organized knowledgebase or content architecture with various themes and access the web's most popular topics or headlines.
WriterZen enables enterprises to analyze subject clusters in a mindmap view, save relevant keywords, themes, or headlines in the database, and filter content ideas to create plans. Using actionable statistics, managers may filter terms based on volume, word count, or competitiveness and track search volume. In addition, experts may collect user insights and see income estimates to evaluate SEO objectives.
Website: https://writerzen.net

8. Copyleaks
Using powerful Artificial Intelligence (AI)-based algorithms in 100+ languages and 20 programming languages, Copyleaks identifies plagiarism, paraphrased content, and similar text for educational institutions, people, and businesses across sectors.
Integrations with LMS systems, an open-source API, cloud computing and storage, military-grade data security, a multi-tenant server option, a duplicate file detection tool, OCR technology, and more are this plagiarism detector's key features. It the most recommended AI Writing assistant software you should consider in 2023.
Website: https://copyleaks.com

9. Linguix
Linguix's browser plugin and intelligent snippets allow you to minimize email and social media writing time by 90 percent. In addition, Linguix is more than simply a spell checker, with over 2700 sophisticated fixes covering thousands of grammar and style errors.
The Linguix web application gives you access to audience-specific analytics to ensure that you're publishing the finest content for your intended audience.
Website: https://linguix.com

10. Wordtune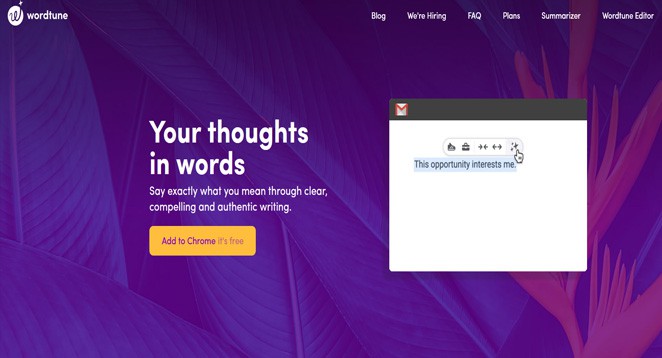 Wordtune AI Writing assistant software is a proofreading software that helps corporations, educational institutions, and professionals enhance their written communication abilities by rewriting and editing phrases using artificial intelligence (AI) technology. Additionally, it assists pupils in shortening or elongating material according to specified forms.
The program interprets Spanish, Mandarin Chinese, Arabic, Hindi, Korean, Hebrew, and Hebrew texts. In addition, the Google Chrome plugin for Wordtune enables instructors to rework phrases across several platforms, including LinkedIn, Google Docs, Facebook, LinkedIn, WhatsApp, Slack, Gmail, Twitter, and Microsoft Outlook.
Website: https://www.wordtune.com

11. Wordplay
Wordplay enables you to create articles of 2,000 words or more with minimum input and minimal editing afterward.
Website: https://wordplay.com

12. Outwrite
The AI-based writing assistant is more than a simple grammar checker; it also clarifies and strengthens phrases. Outwrite presently supports English, French, and Spanish. Outwrite allows businesses to rewrite words, improve vocabulary, identify passive voice, and check for plagiarism, among other functions. It is compatible with several systems, such as Gmail, Google Docs, Facebook, and WordPress. If you are looking for the best AI Writing assistant software which supports many languages, Outwrite is considered the top software.
Website: https://www.outwrite.com

13. MarketingCopy AI
With MarketingCopy, you can obtain professionally-written content for 80+ tools with minimum work and time. Input the specifics of the product or service you're offering, and our AI engine will create engaging, compelling content that represents the language and tone of your business. In addition, you can preview your completed document before submission to ensure that it fulfills all standards and then effortlessly submit it to any of our authorized partners.
Website: https://www.marketingcopy.ai

14. Shopia
For your eCommerce business, AI will help you write better product descriptions, ad descriptions, and more. They are increasing the productivity of content teams by a factor of up to five while reducing their expenses substantially. With AI-powered content, you can overcome writer's block, improve your site's SEO, and attract more visitors. Shopia is among the most reliable AI Writing assistant software in this list.
Website: https://www.shopia.ai

15. Bramework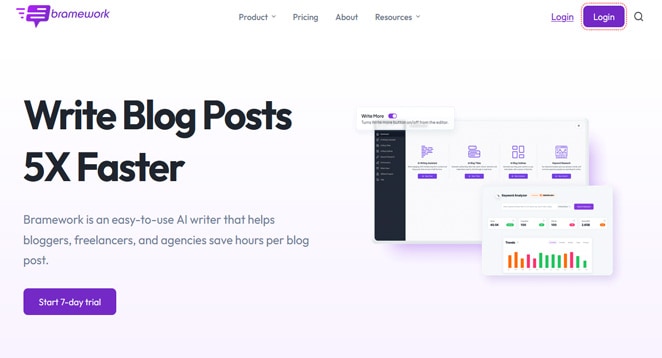 Write blog articles five times more quickly using the Bramework AI writing assistant for professional bloggers and marketing companies. From keyword research to title generation, blog outline creation, and quality AI writing, Bramework has you covered, allowing you to save time and write more.
Website: https://www.bramework.com

16. Craftly.AI
Craftly.AI is the first virtual copywriting assistant software to enhance your creativity, help you overcome writer's block, and create quality content for any purpose! This AI-powered platform provides a wide range of tools for writing blog content, email marketing, and more. In the list of our best AI Writing assistant software you can consider Crafty the most reliable software for content writing.
Website: https://www.craftly.ai

17. Yaara AI
Yaara AI is an artificial intelligence-powered writing assistant that enables users to write and distribute content across several platforms. By using cutting-edge A.I. technology, we can help entrepreneurs and marketers explain their ideas more effectively and with less stress.
Website: https://yaara.ai

18. Writer
The artificial intelligence (AI) of Writer (previously Qordoba) enables everyone in an organization to write with the same style, language, and brand voice. Organizations can achieve uniformity and clarity across all forms of content using Writer's dynamic content rules, including communications and marketing, technical documentation, product, customer knowledge bases, HR and legal policies, and more. You can consider Writer among the best AI Writing assistant software.
Website: https://writer.com

19. Article Fiesta
An AI writer that can assist you in writing articles for your site or blog. You only need to submit the keyword, and we will do the rest. Their AI robot will create lengthy, SEO-optimized articles immediately publishable on your website. If you are looking for the best AI Writing assistant software this is for you.
Your content is rich; it tells a story, it contains images, they all have alt tags, and you have permission to use them commercially; it has all the correct heading tags, it highlights key phrases that are important to your niche, it links out to some of your internal pages that are relevant to this article 'in content' not just at the end, it has videos within the content that are relevant to the article, and it has a whole lot more.
Website: https://articlefiesta.com

20. Typer AI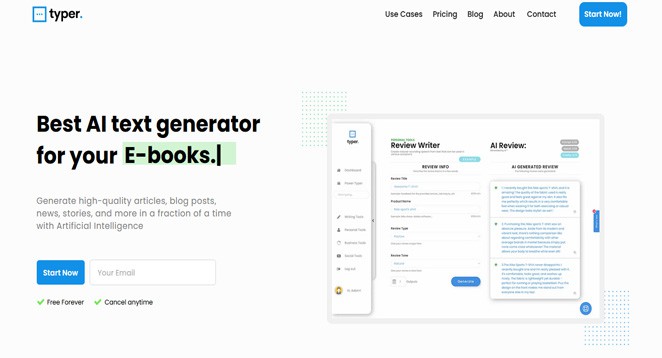 Do you need more time to generate new ideas for your writing? Or are you looking at a blank screen, unsure how to begin? If so, Typer might be just what you require. This artificial intelligence-powered software can produce blog ideas, articles, and visuals to complement your writing.
It is equipped with various tools to help you optimize your project. With Power Typer, you can help your job more quickly and with fewer mistakes. The picture generation function (Typer Art) helps you generate blog post ideas by generating graphics that are relevant to what you are typing.
Website: https://typerrr.com

21. First Draft
Like other best AI Writing assistant software, First Draft is an AI writing tool that includes several artificial intelligence tools in a single software package. The software, designed by a writer for writers, automates the tedious tasks so that writers may focus on the fascinating ones, including pre-programmed content for over two dozen distinct genres, over 4,000 different themes and their subtopics, extensive customization, and AI-driven content production.
Website: https://www.firstdraftpro.com

22. CorrectEnglish
CorrectEnglish is an intelligent proofreading tool that can fix contextual and spelling problems in English for emails, presentations, essays, and more, delivering precise comments on grammar and spelling with comprehensive explanations. Using a word suggestion engine and more than 63,000 advanced grammar rules, CorrectEnglish may enhance writing by simplifying conventional writing standards, suggesting complicated words, and highlighting frequent spelling problems.
Website: https://correctenglish.com

23. ContentForge
Use ContentForge to produce high-quality content and considered among the best AI Writing assistant software. ContentForge can create your content, whether you're a copywriter, marketing, web developer, or webshop owner. You need to edit the automatically generated content to ensure it meets your standards. After then, it's yours to use as you like!
Website: https://www.contentforge.ai

24. Easy-Peasy.AI
A copywriting tool with AI features that makes it simple for users to create emails, social media messages, resumes, and blog posts, among other types of writing. In addition, it can make AI-generated visuals, summarise extensive text, and transcribe audio.
Website: https://www.easy-peasy.ai

25. Makecopy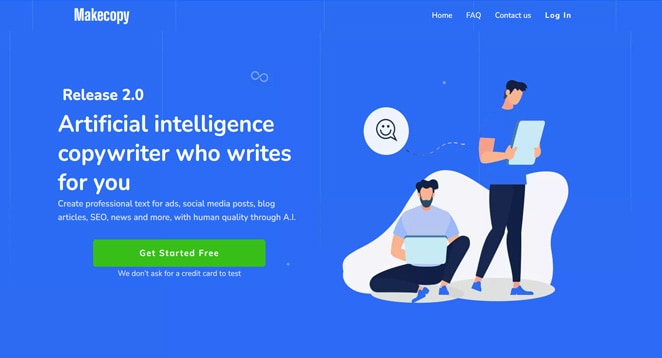 Makecopy is automated copywriting software using artificial intelligence (AI) that has been trained to write excellent copy for advertisements, social media postings, blog articles, SEO, news, and more. Create human-quality prose for advertisements, social media posts, blog articles, SEO, news, and more with AI. It is among the best AI Writing assistant software you can consider in 2023.
Website: https://makecopy.digital

Final Words
Today, millions of users write new content daily to publish on their blogs, websites, or profiles on social networking platforms. A good number of them write everything on their own, wasting their precious time and their hard-earned money if they outsource the work. Content producers save an average of 80% of their time, or 32 hours per week, thanks to software development that uses AI Writing assistant software to create content. This content is of high quality and is correct in its context. Regarding human resources, content marketers that use contractors to help them build marketing campaigns save more than $40,000 annually. Digital magazine has put together a list of the finest AI writing assistant software from which you can choose the most suitable software to meet your needs.