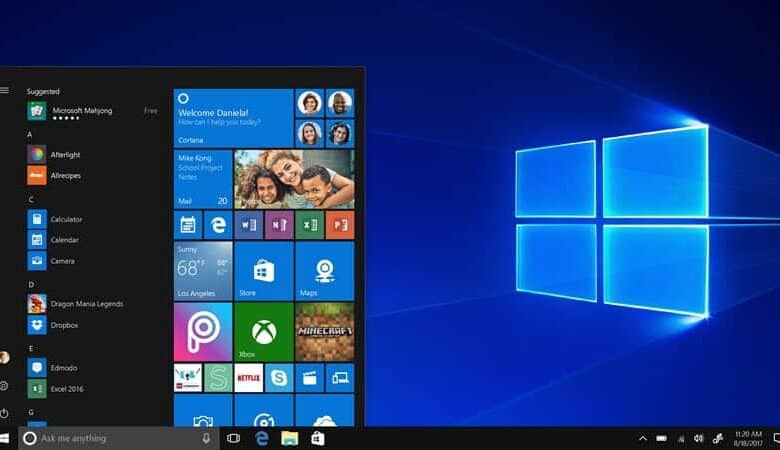 In this post you will know about the Windows 10 Build 19044.1739 Release Preview. Were you expecting a new Windows 10 Build release to the Release Channel? Microsoft has recently released KB5014023 to all Windows 10 21H2 Insiders. This new version includes a comprehensive list of updates that address various issues.
You still have not upgraded to the most current Microsoft operating system? Windows 10 will continue to be supported until at least 2025 and most likely beyond that date.
Insiders using Windows 10 21H2 have just received a fresh cumulative update containing more attempts to fix apps unexpectedly shutting when dependent on d3d9.dll with specific graphics cards.
This most recent software update includes unrelated improvements that stopped Microsoft Excel and Outlook apps from opening.
KB5014023 brings a long list of fixes
The new Release Preview Channel build 19044.1739 (21H2), also known as KB5014023, checks whether specific non-security fixes can make it till the next Patch Tuesday.
Microsoft announced a new sorting version, 6.4.3, which addresses the sorting issue that affects Japanese katakana with a half-width.
Fixes
Prevented users from circumventing forced enrollment by disconnecting from the internet during Azure Active Directory sign-in (AAD).
Fixed an issue that probably runs an AnyCPU app as a 32-bit process.
Windows 10 Build 19044.1739, fixed an issue that prevented numerous partial configuration Azure Desired State Configuration (DSC) scenarios from performing as planned.
Fixed an issue that impacts remote procedure calls (RPC) to the Win32_User or Win32_Group WMI class. The RPC-executing domain member contacts the primary domain controller (PDC). Multiple RPCs co-occurring on many domain members may overwhelm the PDC.
A problem that arises when adding a trusted user, group, or computer with a one-way trust has been resolved. The error notice "The specified object type does not match the destination source type" occurs.
Fixed an issue that prevented the App Counters section from displaying in the Performance Monitor tool's performance reports.
Fixed a problem that could cause some apps that use d3d9.dll with specific graphics cards to close abruptly.
A rare bug that prevented Excel or Outlook from opening has been resolved.
Fixed a memory leak problem that affects Windows systems that use 24 hours each day of the week.
Windows 10 Build 19044.1739, fixed an issue that influences the IE mode Window frame.
Fixed an issue that stops internet shortcuts from updating.
If you enter a character while an Input Method Editor (IME) converts the preceding text, the character will no longer be discarded.
A problem that caused print failures when a low integrity level (LowIL) app printed to a null port has been resolved.
Fixed a bug that prevented BitLocker from encrypting when the silent encryption option was selected.
Fixed a problem that arises when numerous WDAC policies are applied. It may prohibit scripts from running when the policies permit script execution.
Microsoft Defender App Guard (MDAG), Microsoft Office, and Microsoft Edge have been patched to address an issue with the behavior and shape orientation of the mouse cursor. This issue happens when a virtual graphics processing unit is activated (GPU).
Fixed a bug that could have rendered the Remote Desktop client app inoperable upon session termination.
Fixed a Terminal Services Gateway (TS Gateway) service dependability issue that caused customers to disconnect randomly.
Deployed search highlights to domain-joined devices. See Group configuration: Windows search highlights for additional details on this function. In addition, you can configure search highlights at the enterprise level using Group Policy settings established in the Search.admx file and Policy CSP – Search.
When the Font Mitigation policy is enabled, the incorrect icon for the Input Method Editor (IME) mode indication is no longer displayed.
A problem that caused a yellow exclamation point to appear in Device Manager has been resolved. It occurs when a Bluetooth remote device announces an A2DP source (SRC).
Fixed an issue where the Cluster Windows Management Instrumentation (WMI) provider (ClustWMI.dll) generates high CPU usage in WMIPRVSE.EXE.
The deduplication driver from Microsoft no longer consumes excessive amounts of nonpaged pool memory. As a result, all physical memory on the system is depleted, and the server ceases to respond.
Windows 10 Build 19044.1739, Fixed an issue that causes file copying to be slower.
Fixed an issue that probably causes a system to stop responding when a user signs out if Microsoft OneDrive is used.
A known bug could prevent recovery discs (CD or DVD) from the beginning if generated with the Backup and Restore (Windows 7) app in Control Panel. This vulnerability manifests after installing Windows upgrades released on or after January 11, 2022.
So that you have a basic sense of what to expect from the Redmond tech giant, this is essentially what will be included in this next cumulative update.
Fortunately, there are no reported issues, and as previously mentioned, there are also no new features. In addition, this is an optional C update that is often provided in the third or fourth week of each month and is intended to test new bug fixes and enhancements for other non-security issues.
When released outside of Windows Insider channels, these C updates are optional, and Windows Update will not automatically install them on your computer.
So this is article on Windows 10 Build 19044.1739 Release Channel. In the comments area below, please indicate if you experienced any troubles after installing KB5014023. Also read article on how To Fix Windows Didn't Load Correctly.