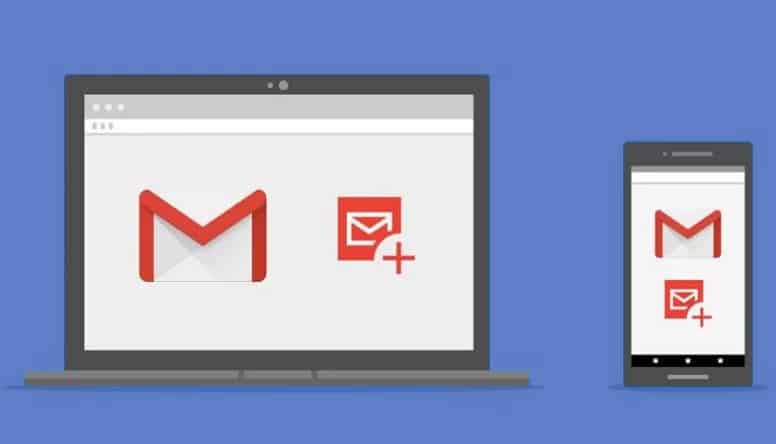 In this guide you will know how to change default Gmail language on desktop or mobile. If you speak different languages, it's normal to wish to change the language you see Gmail. Perhaps you're setting up Gmail for someone who would instead read it in another app. Regardless of the cause, changing the language is simple and easy. Whether you switch it on your Android device or your computer makes no difference.
If you change your mind and wish to return to a specific language, you may do it many times. Continue reading to learn how to change the language on your computer and Android device.
How to Change Gmail Language on Desktop
After signing into the Gmail account where you wish to make this change, click the cogwheel. When the new window appears, click See all settings. Next, click the General tab and scroll down to the Language section.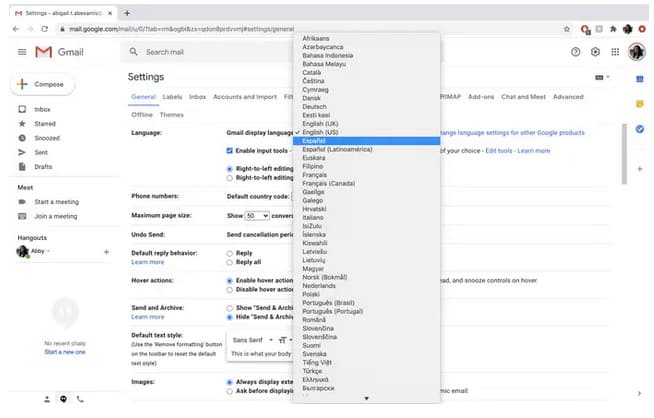 Gmail's display language is selectable through a dropdown menu. Click the new language by clicking the arrow. Remember to click the Save Changes button at the bottom. That's the end of it. Repeat these instructions every time you wish to change to another language.
How to Change Gmail Language on Android
Before changing the language, remember that you cannot change it solely for Gmail. When you change the language, it will affect all applications. If you change the language using your favorite browser, this does not apply.
If that change is acceptable, you may change the language of Gmail by heading to your device's settings > Language.
Languages > Add a language > System > Language and input > Languages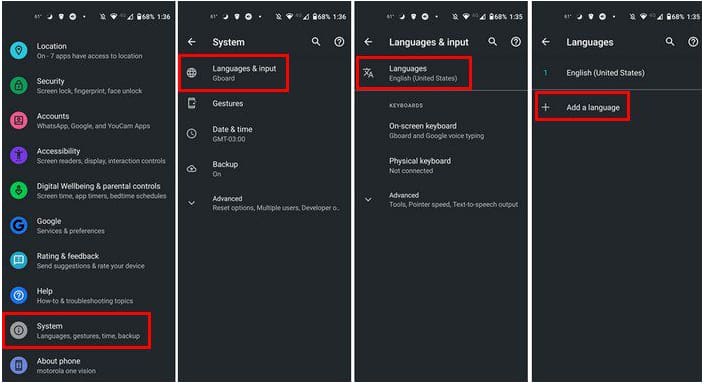 That's the end of it. As you can see, changing the language of Gmail for web and Android is easy. If the issue persists, you may contact Google support. You may change the language as many times as you wish. Even if you're pressed with time, it's something you can cross off your to-do list. So, what is the language you use for Gmail? Share your ideas in the comments section below, and don't forget to share this post on social media. Also read article on how to View Your Google Chrome Saved Passwords.