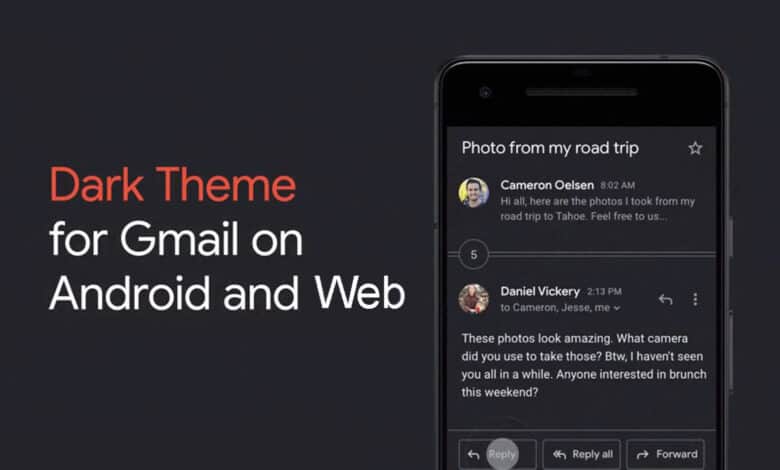 In this article, we will discuss how to enable the Dark Mode in Gmail. In this article, we cover the two different approaches to enable Dark Mode in Gmail on Android and the web. If you prefer to keep all of your apps in the dark mode, you'll be pleased to find that you can do the same with Gmail. If you don't want to change your wallpaper regularly, Dark Mode is a great option. You won't have to spend time picking which wallpaper to gaze at for the next several weeks.
How to Enable Dark Mode in Gmail Web and Android
Because you may not always use Gmail on your computer and vice versa, here's how to enable dark mode on mode devices. First, sign in to the Gmail account where you wish to apply this modification if you can access Gmail from your computer. Once inside, click the cogwheel in the top right and choose to See all options.
Alternatively, you may all click on the See all themes option towards the bottom. Then, when you're in Settings, scroll down to find the solid color themes. The black theme will be the second option.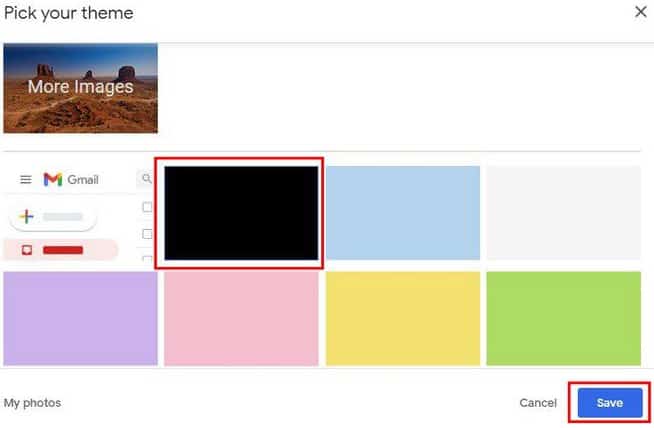 After selecting the black theme, click the blue Save button to apply it. That's all! Gmail will now match the other apps in the dark mode that you already have.
Android
It's now time to enable Dark Mode in Gmail on your Android smartphone. After you've launched the app, choose Settings > General Settings from the three-lined menu. Tap the Theme option at the top and select the Dark Theme from the selection.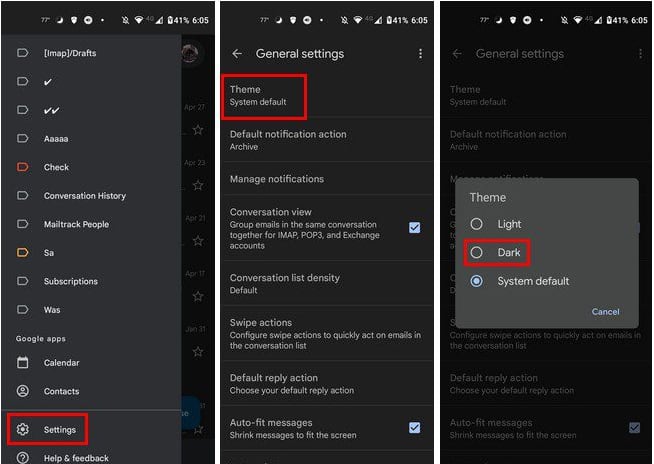 If you become weary of dark mode, repeat the procedures to return to light mode. However, the dark mode has benefits since it is better for low-light scenarios. If you can't sleep at night, use dark mode to keep the lights dim, so you don't wake anybody else.
There will be less blue light entering your eyes as well. This blue light is to blame for keeping you awake at night. So, if you can't sleep because you're anxious about something, the blue light won't help you sleep again. It will also cause your Android smartphone to use less power, resulting in longer battery life. Sure, the dark mode makes certain text dark to read, but you'll cross that bridge when you get to it.
Dark Mode is a feature that every app should have. Gmail is one of those apps, so why not use it? It may be helpful in a variety of ways. Do you alternate between dark and bright modes? Let me know in the comments, and please share the story on social media. Also read article on how to Change Gmail Language.