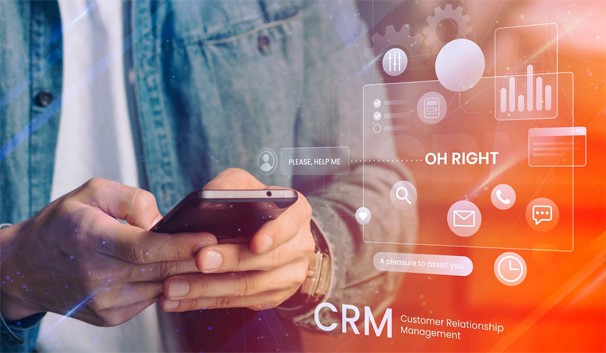 Modern business needs every possible tool to stand out in order to attract clients. One of the main aspects that are important today is customer management. To ensure the best interaction, it is vital to apply one of many CRM tools that are present on the market. It is also pertinent to make a correct choice of paid or free version.
Overall Differences Between Paid and Free CRMs
In many cases, free CRM systems provide only basic features. They include sales overview customer records and marketing planning. Such features help in day-to-day operation, but with expanding your business, more advanced options become necessary. They are available in paid CRM mostly. The examples of advanced options are:
marketing, sales and communication automation;
advanced data analysis;
extended app integration.
Free systems are simpler in implementation in most cases. It makes them a suitable choice for up-and-coming businesses. Paid CRMs with advanced features are better for large, developed enterprises and corporations with a considerable amount of data traffic flow.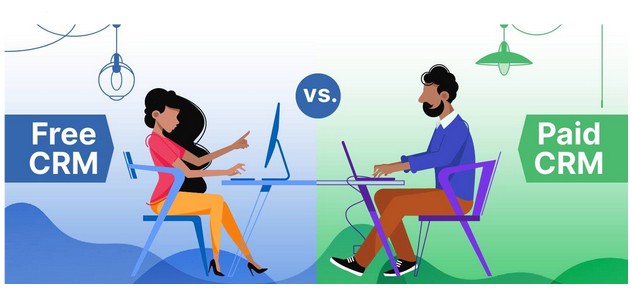 Decision Making in Choosing Suitable CRM Option
While choosing a CRM software for your business, the owner has to keep in mind current needs and long-term perspectives. This will help in considering such aspects as data migration and possible disruptions in management changes. This will make the use of free CRM systems an unfavorable option. Business expansion will require advanced features at a certain point in time. This makes paid CRMs a better option.
It is important to point out that there are various pricing variants of CRM systems. They provide different sets of functions and options for every kind of business. In order to make a correct purchase, it is vital to assess your business' state. Otherwise, there may be additional costs and disruptions connected with the re implementation of various CRM plans. Alternatively, it is possible to choose such a system as EngageBay that is limited in customer reach and not in functionality.
CRM Partners as Guidance
Another important aspect of free CRM systems is that they respond to a wide range of businesses. While versatility is a good feature, it comes at the expense of responding to a narrow need of an enterprise. In this case, a CRM partner in a particular industry will help you in making recommendations according to the industry's peculiarities and trends. They will also consider your business' trajectory and the budget at disposal in making a correct choice.
Bitrix24 Free and Paid Plans
It is important to understand not only the industry's features, but also the CRM plans' peculiarities in order to make a suitable purchase. A great example is Bitrix24 – a CRM that provides both paid and free versions.
The Bitrix24 free package is a good option to implement for startups fledgling businesses. It provides basic features that make you get acquainted with the platform, such as:
Communication facilitation between staff members;
Task management app;
Communication facilitation with clients;
Creation of a basic joint online infrastructure for increasing management efficiency.
Free version has limitations concerning cloud storage space – 5 GB – and tools at disposal. In order to satisfy narrower needs, Bitrix24 provides the following paid packages:
Basic – this option is suitable for individual startups and businesses with up to 5 people involved; has an extended cloud storage of 24 GB, possibility to work with all popular document formats and apply more communication channels with the clients, such as messengers and social networks; the whole conversation is available via client records;
Standard – this variant is perfect for growing businesses with the staff of up to 50 people; has a 100 GB cloud, in-built hierarchy with administrators, task automation tool and AI scoring for the staff members;
Professional – the plan is created to boost company's performance; has a sales management automation tool, 1 TB cloud storage, analytical review of advertisement and extended HR automation toolbox;
Enterprise – the package is suitable for medium and large businesses as well as state institutions; has additional tools to work with subsidiaries with the book-keeping performed by the head office.
Doing the Right Choice
After the thorough evaluation of both your business and CRM tools at the market comes the time to choose the system that will help in sales and marketing operations, client communication and data storage.
It is important to consider the scalable platform. It will allow you to change in-built free and paid plans without spending additional time on repurposing business operations. Also, a trial version is a good way to check whether CRM helps you in management. Thus, you will save money and have essential processes transferred by the payment time.
Every businessman must remember that CRM is an investment that doesn't bring immediate profit. It will be beneficial only if implemented according to the businesses and industry needs.