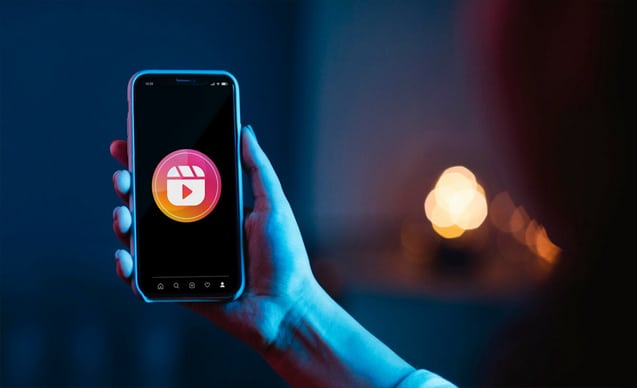 Instagram is a favored platform for sharing photos and videos with others. Want to make your Instagram videos more appealing? This article will share a list of great Instagram video editing apps for iPhone and Android. These apps are available in both free and paid versions. Check out these apps and choose your favorite. There are many video editor apps made for Instagram. We have gathered a list of best Instagram video editor apps for PC, Android and iPhone. It will help you save time and effort. You can choose what works best for you.
18 Best Instagram Video Editing Apps For PC, Android and iPhone
Here we list some of the best Instagram video editing Apps for PC, Android and iPhone. Find the best Instagram video editor app download to make impressive IG reels, videos, and more that amaze your followers. Instagram offers multiple ways to showcase your creativity to your followers. Whether through reels, videos, or stories, you can show your video editing skills.
1. Animoto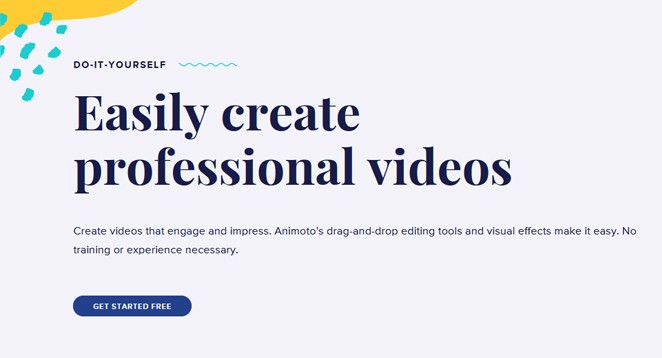 Animoto is a user-friendly editor for creating Instagram videos for free. You don't need any video editing experience or technical skills to use this tool. The reason is that it includes a user-friendly video maker with drag-and-drop functionality. Animoto also provides pre-made templates that can assist you in creating videos more efficiently. If you need more images or music for your video, there are thousands of stock-free options available for you to choose from.
Animoto is a great tool to use if you want a fast and simple way to create Instagram videos. The customization tools include stock images and music for easy use. It's free, but consider upgrading. It's one of the best ways to start video editing for your Instagram channel.
Official Website to Download App: https://animoto.com

2. Adobe Premiere Rush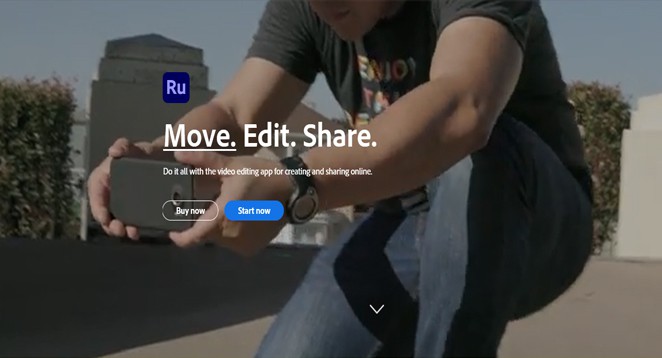 Previously known as Adobe Premiere Clip, Adobe Premiere Rush is a free video editing app connected with Adobe Premiere Pro. They have two types of editing available: freeform and automatic, so you can choose the one that suits you best. In Freeform mode, you have complete control over editing. You can make all the changes yourself. On the other hand, Automatic mode creates the video for you. It includes smooth transitions and selected footage clipping.
You can sync all your files to the cloud, transfer them to Adobe Premiere Pro for further editing, and download them on any device. Adobe Premiere Rush, or Adobe Sensei, uses AI technology and among the best Instagram video editing Apps. This AI will automatically capture and combine the best moments from your clips. However, it can also make the video chaotic by randomly cutting to different clips, making the video confusing and nonsensical.
The app is free to download and use but only has 2GB of storage. If you want more, subscribe to the Premiere Rush Single App for $9.99/month. If you have other Adobe products installed, this app will be familiar for editing. The freeform mode is a versatile tool for making personalized videos of high quality.
Official Website to Download App: https://www.adobe.com
3. Apple Clips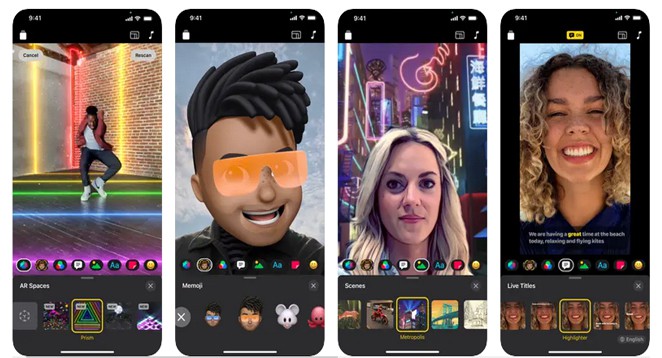 Apple Clips is a video editing app created by Apple. It is designed to be simple, with a "what you see is what you get" approach. It has many features but needs more advanced options for advanced editing. People prefer to use Apple Clips because of its simple functionality.
You can edit videos easily with simple controls and add fun stickers, emojis, and posters to your video. You can easily share your videos on Instagram and other social platforms.
User need an iOS device to download it, like most of Apple's products. Apple Clips works on all iOS devices. To access all the features, you need an iPhone 7 or newer, iPad (6th generation), or the 2017 iPad Pro or more recent. Apple Clips is an excellent choice in best Instagram video editing Apps for iOS users who want a simple and user-friendly video for Instagram. It offers a lot of creative options without being too complicated.
Official Website to Download App: https://www.apple.com/lae/clips
4. Boomerang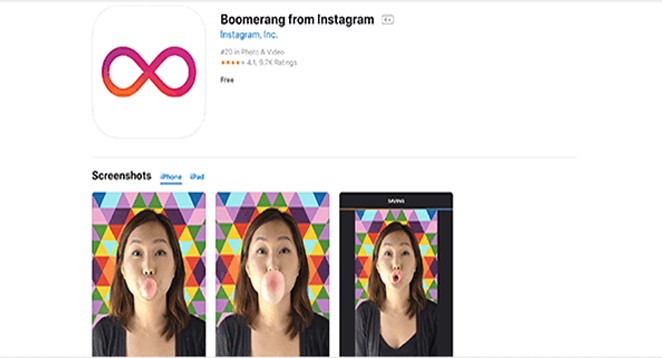 If you want to make your Instagram video editing more fun, you're in the right place. Boomerang is different from the Instagram video editing Apps mentioned earlier. Instead of creating a formal video, you can easily make your GIFs and short videos using just ten pictures in a sequence. Just choose ten photos, and the app will create a mini video by looping them automatically. You can be creative and make engaging videos quickly.
You can post videos directly to Instagram from the app and create short, engaging videos. The Boomerang app is free and user-friendly, making it simple to use and set up. On Instagram, your customization options are limited. You can add filters, music, text, and stickers, but that's about it. Boomerang is not designed for editing professional videos, but it has all the features you'll need. Everyone can and should use Boomerang. Whether you're a big company or just starting, this method is a great way to connect with your audience and show them your fun side.
Download App from App Store: https://apps.apple.com/us/app/
5. BeeCut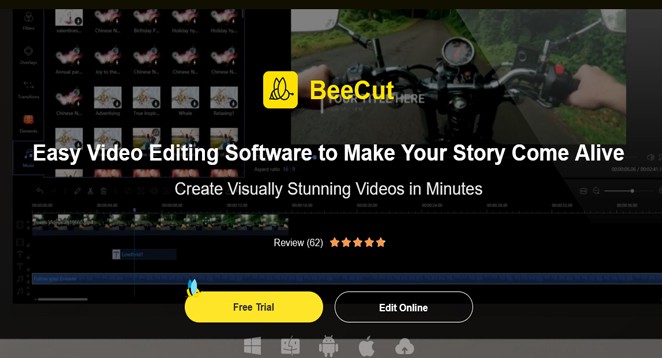 BeeCut is a video editing software that brings your stories to life. You can easily trim and cut your videos to direct your audience's attention. You can split and merge videos to create smoother transitions. Your brand's style can match everything as well. You can now add videos to your Instagram channel that perfectly reflect your brand's voice, style, and appearance. BeeCut has many advanced features, including filters, overlays, visual effects, music, and more. BeeCut is excellent for users in the early stages of their video editing journey. It's perfect for those who only have a little time but still grasp video editing well.
Beginners can use BeeCut for their Instagram videos, but they may need more advanced features touseless. Intermediate and advanced video editors will enjoy the wide range of tools available to quickly create professional and impressive videos.
Official Website to Download App: https://beecut.com

6. ConceptivApps – Pixomatic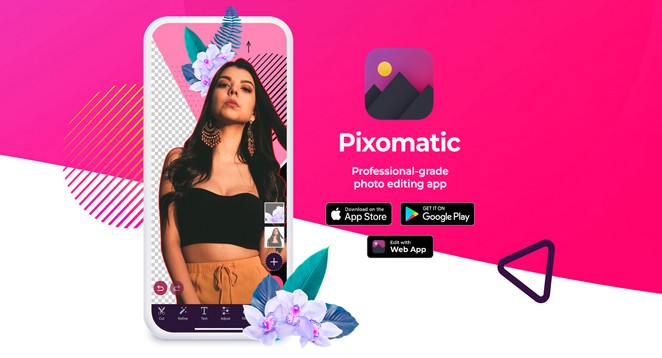 Clipomatic is among the Instagram video editing Apps and has a unique feature to adds captions to your videos based on what you say. To record, simply press the Record button and speak clearly into your phone while recording. Your words will be turned into live subtitles. You can customize your videos on Instagram by changing the caption style, video filter, and more to match your brand.
This tool can be used for over 30 languages. It lets you customize captions in different styles. You can use it to record in "square" or "full" mode for creating different types of Instagram content like blogs, courses, vlogs, and more. Clipomatic is a helpful tool for those who want to use Instagram to teach their followers about a specific topic.
Official Website to Download App: https://conceptivapps.com
7. Canva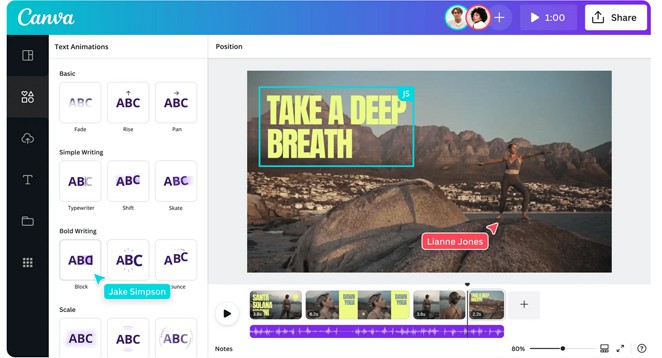 Canva is the perfect tool for creating attractive and captivating Instagram Reels. It is easy to use and has many creative assets like templates, animations, and music. It makes editing Reels a breeze. Canva has ready-made templates for Instagram Reels, making it easy to start with attractive designs. It makes collaborating with team members easy, which is excellent for businesses and content creators who work together on Reels. You can add various text styles, fonts, and formatting options. You can consider it among the top Instagram video editing Apps.
Official Website to Download App: https://www.canva.com/video-editor
8. FilmoraGo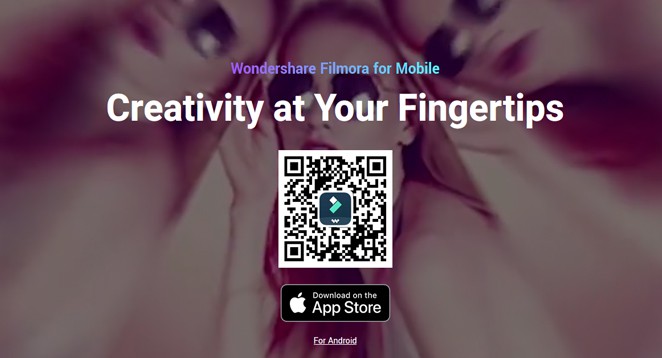 FilmoraGo is a free app for editing videos and making your Instagram videos more exciting. This app is worth mentioning because it's free and doesn't add watermarks or advertising to your videos. You can record, edit, and share videos of any length.
You can import videos from your camera roll or social networks like Instagram and Facebook. The platform offers a library of licensed songs for you to choose from. You also have the option to import your songs. Additionally, you can quickly reverse, speed up, or slow down your videos. It allows you to select pre-made transitions, insert text, and include still and moving elements. FilmoraGo like other best Instagram video editing Apps, is an excellent tool for creating fun and eye-catching Instagram videos. Not having watermarks, ads, or a time limit on your video is a big advantage.
FilmoraGo is a budget-friendly and user-friendly tool for creating enjoyable Instagram videos. However, there are more advanced apps available. If you want to make professional videos with lots of editing, it's better to use Adobe Premiere Rush. You can connect to Adobe Premiere Pro for more powerful editing capabilities.
Official Website to Download App: https://filmora.wondershare.com
9. Horizon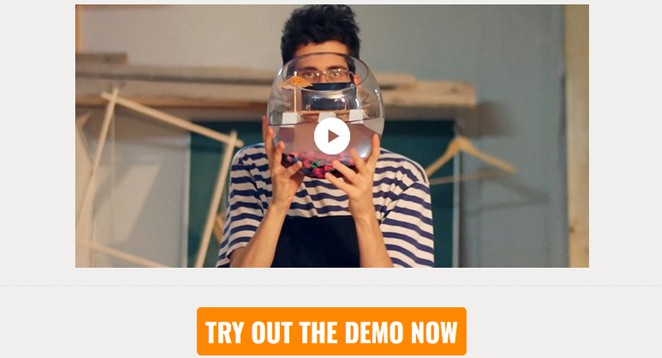 Horizon is among the best Instagram video editing Apps. Most Instagram users prefer recording videos in portrait mode because it fits well on Instagram and fills the entire screen of a user's phone. But most other platforms can play videos shot in the horizontal direction. To make your Instagram videos consistent with your YouTube or Twitter videos, Horizon prevents shooting in portrait mode regardless of how you hold the camera.
You can move the camera in different directions, but the recorded video will always be horizontal. It is beneficial in making your horizontal videos appear neat and professional. The app allows you to use a horizontal viewfinder and can upload items or record videos directly. It can shoot videos in 2K resolution. The app also has a tutorial to help you capture and edit your first videos.
Horizon has a free version for Android users. The features are limited, and you can only record video clips for up to 15 seconds. The videos have a watermark in the bottom corner and end with a Horizon brand advertisement. Investing just $1 to unlock all features and remove ads could be worth it. iOS users currently do not have a free version available. Instead, they will need to make a one-time payment of $1.99. When you buy the iOS version, you get access to all features immediately.
Official Website to Download App: https://horizon.camera
10. iMovie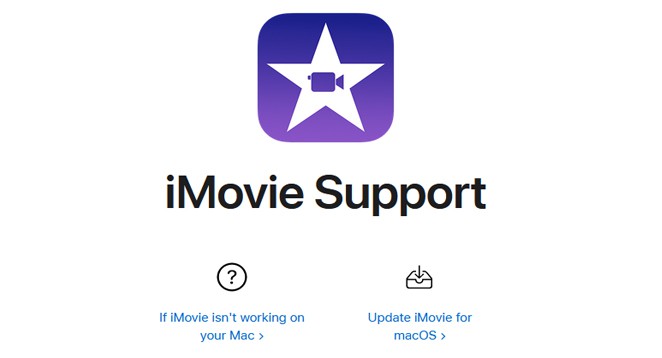 iMovie is a video editing tool made for iOS users. It is known for being very easy to use, especially if you want to edit videos for Instagram. The interface is well-organized and easy to use. It helps you create high-quality videos with lots of great editing features. You have two options for editing: take control with the movie option or let iMovie edit for you with the trailer option.
Stay organized using media libraries to store all your content in one place. You get 30 video filters and 20 audio filters. It also helps match colors for a consistent look and adjusts the white balance. This tool supports HD and 4K videos and has a stability feature that differentiates it from other Instagram editing tools. iMovie makes it simple to share on social media. iMovie is among the best Instagram video editing Apps for beginners seeking a user-friendly option with good video quality. Sorry, but it's only for iOS users.
Official Website to Download App: https://www.apple.com/imovie
11. InShot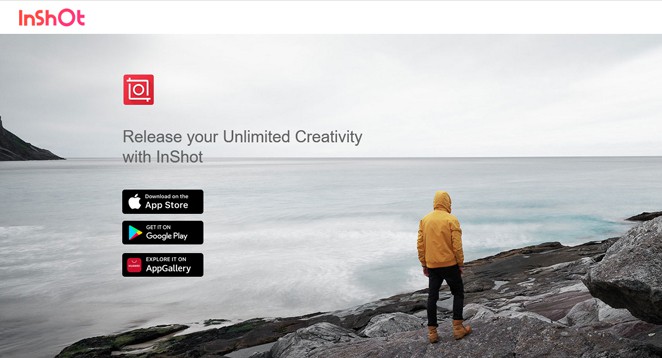 The InShot app is designed for iPhone and Android users who want to edit videos easily while on the move. The app's "edit on the go" feature makes it simple and easy for anyone to use, although it has some limitations. In addition to video editing, you can also create picture collages and apply filters to images.
You can easily adjust the IGTV, stories, or your Instagram feed frame size. Includes essential features like trimming, cutting, and splitting. Its feature blurs the background in unused areas and allows you to apply filters such as colors and cool effects like ghost, glitch, TV, and more. The app controls slow and fast motion and lets you easily add text to your videos.
The only drawback of using the free version of InShot is that your videos will have InShot brand logos and a small ad space. You can get rid of this by paying $2.99 per month. Paying will unlock all features, but the free version is still useful. InShot is an excellent app similar to Adobe Premiere Pro and is one of the best Instagram video editing Apps.
Official Website to Download App: http://www.inshot.com
12. Kinemaster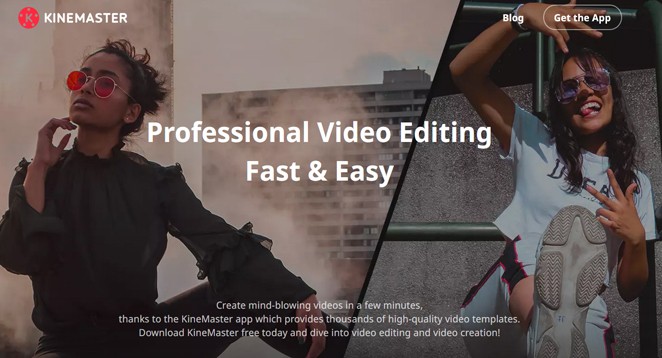 KineMaster offers a wide selection of popular video templates. Quickly swipe through the options on the Mix screen and choose one to create your unique video effortlessly! They have templates for YouTube, TikTok, Instagram, and other social media platforms. You can save your video projects in cloud storage to later edit them on different devices. You can easily share them with your friends using apps like WhatsApp, Facebook Messenger, Snapchat, WeChat, Line, and more.
KineMaster offers many editing features and functions, with a user-friendly interface for professional video editing. You can add unlimited videos, images, texts, and layers. Thanks to its Full Screen Timeline feature, it makes editing complex projects with multiple layers quick and easy. KineMaster is among the top Instagram video editing Apps on our list.
Official Website to Download App: https://www.kinemaster.com
13. Lapse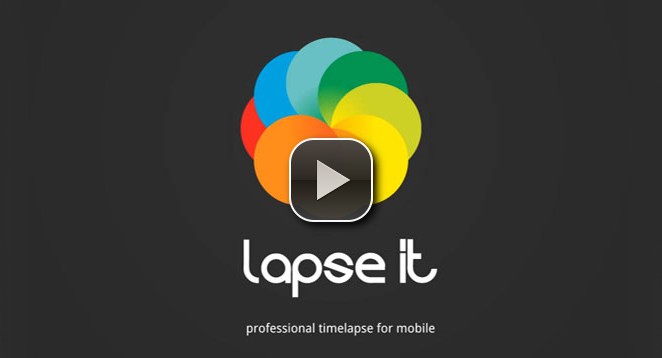 This app is famous for making time lapses. To start your timelapse, just make sure your photo is still and then begin. The camera has many features, such as adjusting white balance, zooming, changing color saturation, and varying speed. You can easily create amazing time-lapses for Instagram without dealing with complicated editing. Lapse Instagram video editing App is available for both iOS and Android. You can easily upload to YouTube, Facebook, and other platforms. Over 500,000 people have tested and approved it.
Official Website to Download App: http://www.lapseit.com
14. Magisto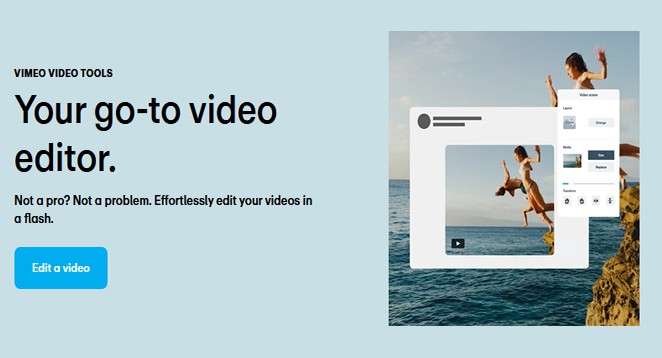 Magisto is an AI-powered video editing tool for Instagram. Magisto's AI uses sound and facial recognition, landscapes, and action sequences to create your videos. They want to make a sequence that makes people feel emotions.
Magisto stands out from other tools because it offers more outstanding customization options, thanks to its advanced AI technology. You can access your media library and easily upload videos. You can customize the branding and choose from many filters. Magisto is among the best Instagram video editing Apps for creating advanced videos. It is the best premium video editing app for small to medium businesses. It offers many features and customization options to make your videos stand out.
Official Website to Download App: https://www.magisto.com
15. Quik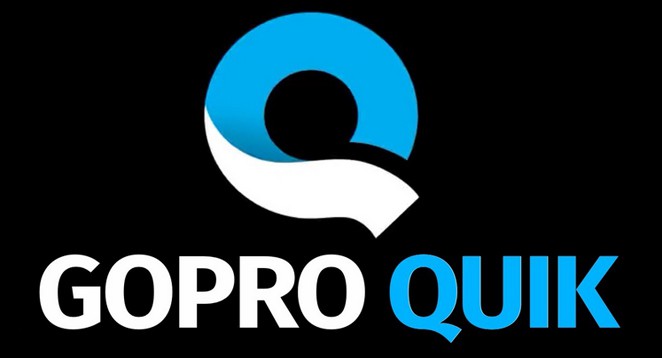 Quik is a video editing app made by GoPro. If you own a GoPro, you probably know about Quik. It's the app where you can view your GoPro photos and videos. To create a video on Quik, you can easily import footage from various sources, including your camera roll.
You can create custom videos or let the app automatically make videos by collecting and combining moments. The video appears professional, with music and smooth cuts and transitions. The tool can import up to 500 items simultaneously, including popular formats like MOV, MP4, and H264. You can add text overlays, emojis, and title slides. Quik offers impressive features that allow you to create your dream video easily. You can edit yourself or let the app do it for you, which is nice. You can download Quik Instagram video editing App for Android or iPhone from the official site.
Quik is priced at $4.99 monthly, but you can enjoy a 30-day free trial before committing. You won't see any ads or brand logos on your videos. If you want to create an IGTV or Instagram video with multiple scenes, this Instagram video editing tool is perfect for you. No video editing experience is required for using Quik. It is easy to put together various clips.
Official Website to Download App: https://community.gopro.com
16. VideoShow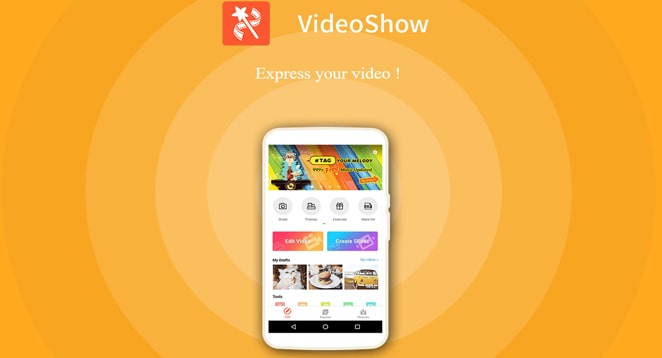 If you are looking for the best Instagram video editing Apps, VideoShow is a convenient video editor perfect for editing your Instagram videos. Create unique videos quickly with this tool. Consider incorporating stickers, emojis, text, and other elements to engage your audience and boost watch times.
You can use ready-made templates to create videos faster. Additionally, other helpful features are available for repurposing content, such as an audio extractor, 4k video exports, video splicing, and more. It means you can easily repurpose your Instagram videos for podcasts, YouTube, and other video or audio platforms. Use VideoShow to maximize the marketing potential of your Instagram videos.
This tool is perfect for those who want to create impressive videos quickly for different platforms. This tool might be the best among other Instagram video editing Apps if you're making Instagram reels. If you make a lot of videos for your audience, VideoShow is a must-have.
Official Website to Download App: https://videoshowapp.com
17. VSCO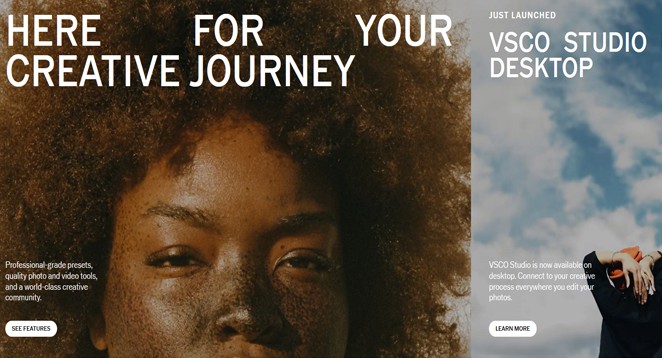 If you like photography, you likely have a VSCO account or have heard of it. VSCO launched a video editor in 2017. It's a new and valuable tool for your Instagram videos. A VSCO account allows you to join their VSCO community, where you can connect with many other creative users. The software has a library of over 200 presets and provides advanced editing tools such as HSL and borders. You can share your work on VSCO to be featured in their curated community. VSCO can upload 4K videos at 30 frames per second and 1080 videos at 60 frames per second. It is one of the finest Instagram video editing Apps for creating Instagram reels.
Try VSCO for free for 7 days to see if it's worth it. Once your free trial ends, you only need to pay $19.99 annually to continue using the video and image editor. If you know VSCO, this is the simplest Instagram video editing tool for you. VSCO is affordable and comes with a lively user community. VSCO has the most presets compared to other tools.
Official Website to Download App: https://vsco.co
18. WeVideo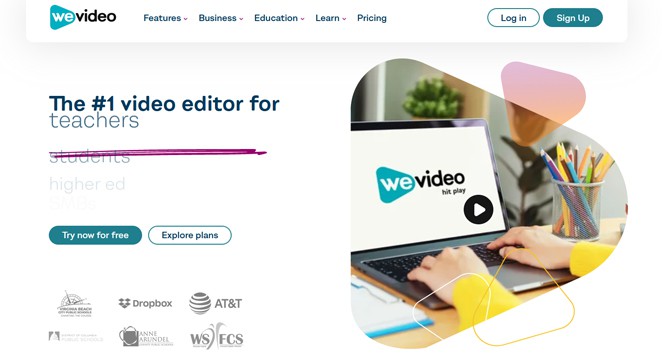 WeVideo is a cloud-based video editing tool accessible to anyone, anywhere, and anytime. Thanks to this helpful feature, there are currently over 30 million accounts. If you want more than just a basic editor, WeVideo offers plans with advanced features to enhance your videos.
Its cloud-based feature allows multiple people to edit the same video. You can use it on Windows, Mac, iOS, Android, and Chromebook to create square, vertical, and horizontal videos. This tool has features such as green screen, screen recording, speed effects, and licensed music. The power plan allows for 30 minutes of publishing time each month. Publish time is unlimited with all other plans. All plans except the business plan have a single-seat license. The business plan has a team license with three seats.
WeVideo is an excellent choice for small to medium businesses wanting to make outstanding Instagram videos. The video editing tool is enjoyable with its simple interface and iCloud sharing feature. The iCloud feature helps remote companies share and edit projects more efficiently. It is among the best Instagram video editing Apps You can consider to make your Instagram reels.
Official Website to Download App: https://www.wevideo.com
Final Words
If you want to create unique Instagram Reels, these free and paid video editors are the best choice. They are helpful tools, easy to use, and perfect for enhancing your videos. Whether you are an expert or a beginner, these apps provide enjoyable features to improve your content. Grab your smartphone, download one of these apps, and create fantastic Instagram Reels. Your followers will be swiping and liking in no time!