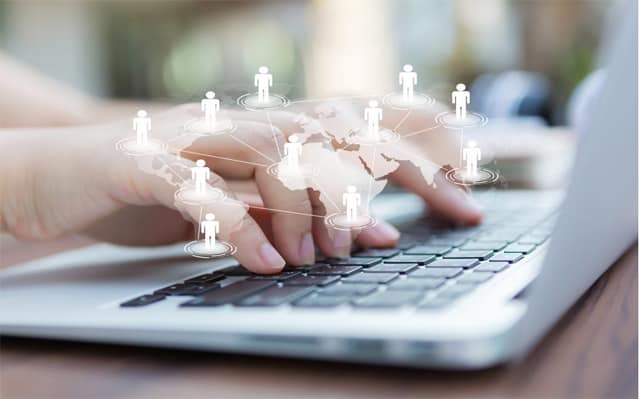 Best Public Relations Software in 2023: Public relations may be a rewarding career for those who appreciate writing compelling content, meeting new people, and analyzing data. A PR consultant assists their clients in successfully engaging their target consumers. You may set professional objectives and build a strategy to achieve them by learning about the specifics of a career in PR consulting. This article will explain what a PR consultant is and what are the best Public Relations software in 2023.
What is a PR consultant?
A public relations (PR) consultant helps businesses and general people shape and improve their public image. They keep the public updated on their client's interests by promoting business operations, arranging events, and creating [promotional] content. Some specialists operate on a contract basis for a single business or client, while others work for PR firms with a client roster. PR consultants often have strong writing skills, charm, and high energy levels, as well as a thorough grasp of marketing, psychology, and communication concepts. These experts in PR may also specialize in a particular field, such as crisis communication, influencer marketing, thought leadership, or event organizing.
What is Public Relations Software?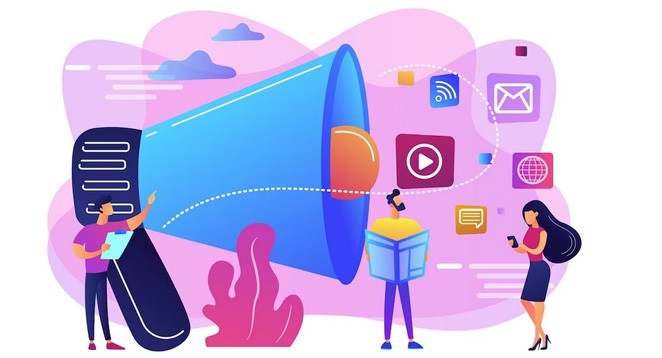 Businesses use public relations (PR) software to publish important company information and events to the public, establish their brand image, limit or offset the harm caused by the negative press, or change it into good emotion. Company press releases, media reports, conferences, interviews with journalists, social media postings, and other media types are used to communicate. This software gives public relations professionals access to a vast media database of journalists, bloggers, media outlets, and so on, whom they can connect with in only a few clicks to market their PR content.
Furthermore, its monitoring and analytics tools track and monitor all essential PR actions across media and social networks. The success of PR efforts on sales, traffic, and other sorts of engagement and conversions may be measured using a variety of metrics and statistics provided by these tools.
15 Best Public Relations Software
Here we list some of the best Public Relations Software you can consider in 2023.
1. CoverageBook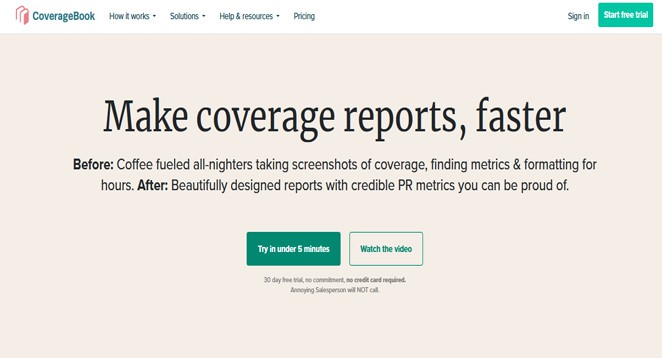 CoverageBook is a cloud-based system that helps public relations businesses plan, create, launch, and manage coverage reports and analyze marketing campaigns' efficacy using analytics. In addition, to streamline operations across charity campaigns, the platform supports managers in creating interactive presentations for contributors and supporters. It is among the top Public Relations software you can consider in 2023.
Website: https://coveragebook.com

2. Critical Mention
With search, sharing, and analysis tools for PR professionals, Critical Mention is an all-in-one platform for real-time social media monitoring. Critical Mention's media monitoring tool allows users to scan TV, radio, online news, and social media in real-time. In addition, critical Mention's complete platform provides search results to be readily examined, converted into meaningful data, and shared.
Website: https://www.criticalmention.com

3. Brand24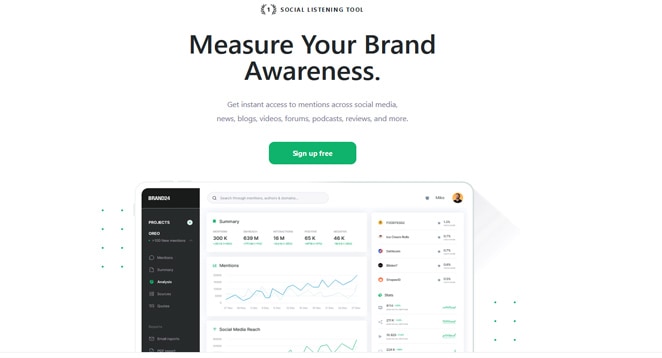 Brand24 is a powerful and award-winning social listening software. Several companies of all sizes use Brand24 to find and analyze online conversations about their brands, products, and rivals.
Website: https://brand24.com

4. BuzzSumo
It is a marketing platform that provides social media statistics, content inspiration, and curation. It searches the web for material based on search queries and reports on its success using metrics such as social interaction, evergreen score, and backlinks.
BuzzSumo Public Relations software provides content marketers with the ability to assess the top-performing content in any market area. Its powerful social search engine detects the most shared material for a topic, author, or domain, providing users with insight into what content is popular with their target audience. This information may assist users' content development efforts and provide helpful insight into the material's subsequent success on social media networks.
Website: https://buzzsumo.com

5. Newswire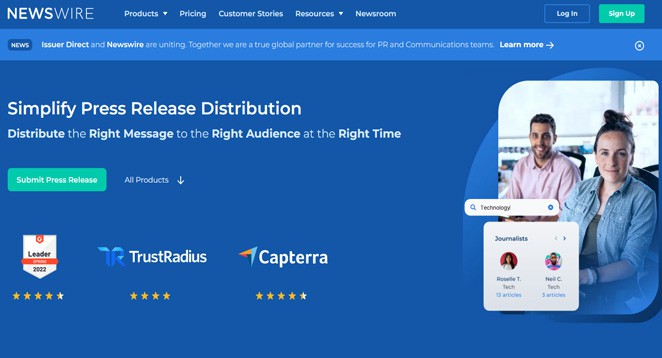 Newswire is a news release management and distribution platform that enables businesses to create unique press releases and campaigns and disseminate them to national, regional, and worldwide media. The cloud-based platform provides solutions for businesses in a variety of industries, including wire services, a built-in media database, and company newsroom options. You can consider it among the best Public Relations software.
Website: https://www.newswire.com

6. PRgloo
PRgloo is a cloud-based media relations platform with an easy mobile interface that incorporates tools for managing contacts, press releases, distribution, answers, influencers, media monitoring, newsletters, coverage, reporting and analytics, and more. The system is intended for in-house media communication teams, internal communications teams, and stakeholders to manage all communication operations, such as inquiries, media newsrooms, press releases, coverage, and influencer engagement.
Website: https://www.prgloo.com

7. Prezly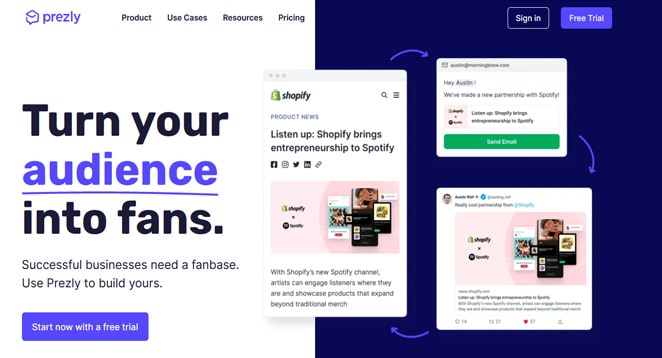 Prezly Public Relations software is designed for agencies and in-house PR teams who want to become more organized and productive. Itis a simple PR management system that combines contact management, publishing tools, online newsrooms, and email campaigns in one location.
Today, there are so many media channels and possibilities that it is challenging to keep organized and updated. Public relations professionals may use Prezly to track interactions with stakeholders, issue multi-media press releases, and deliver tailored targeted email campaigns.
Companies like Edelman, Doctors Without Borders, Volkswagen, and Ogilvy rely on Prezly to simplify communications to focus on developing connections and receiving coverage.
Website: https://www.prezly.com

8. Publifix
Publifix is a Public Relations software that assists communications teams and public relations companies in many sectors with press release delivery and monitoring. PR, communications, and marketing professionals may create spectacular collections with all press materials, such as text files, photos, and videos within the Publifix digital ecosystem, with only a few clicks. In addition, these materials are always available and accessible to hundreds of journalists who have joined the platform.
Website: https://publifix.net

9. NetBase Quid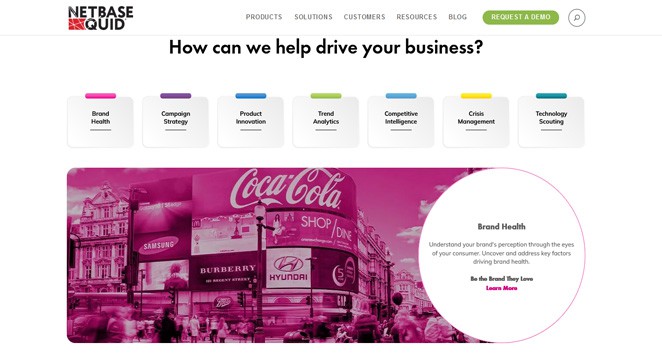 For worldwide companies to manage their brands, create businesses, and keep in touch with their customers, NetBase is a real-time social business platform.
The NetBase Public Relations software enables brands to connect with and better understand their customers. NetBase provides brands with information on their customers' emotions, behaviors, views, preferences, psychographics, and other characteristics. In addition, NetBase's real-time social media monitoring assists businesses in understanding and relating to their customers.
NetBase assesses enthusiasm for any brand, issue, category, or individual using social media listening to give businesses insights into their customers' emotions. Every day, NetBase analyses millions of social media postings to provide insights and data about customer views, emotions, purchasing behavior, geo-location, and gender. Brands can watch their social media activity globally and respond to customers accordingly with the help of NetBase.
Website: https://netbasequid.com

10. PR Underground
PRUnderground is a low-cost press release distribution service that distributes your announcement to Google News, over 80 syndicated news/TV websites, and social bookmarking sites. PR Newswire, Google News, Yahoo Finance, CBS, Market Watch, and Fox News all accept reports from users. Every month, it gives clients with over 45 million audience members. Every distribution includes a PDF version of the whole report. It is among the top Public Relations software, you can consider in 2023.
Website: https://www.prunderground.com

11. Wiztopic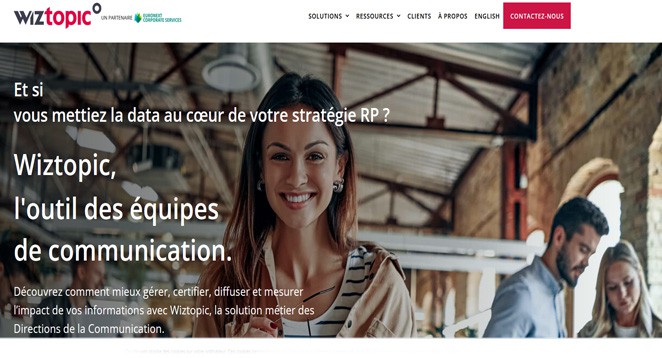 It is an all-in-one communications platform that enables communication teams to collaborate while automating tedious activities, including copyright management, article formatting, contact list updates, press review production, event logistics, and reporting.
Wiztopic Public Relations users may publish news items via online newsrooms, and content can be delivered through various channels such as social media, intranets, mobile applications, and other tools. The CRM may also manage stakeholder connections by automatically enriching inputted contacts with web and social media information.
Website: https://www.wiztopic.com

12. 24-7 Press Release
24-7 Press Release is a cloud-based Public Relations software that helps small and medium-sized businesses create and distribute news across online and conventional news outlets. Data exchange, brand awareness management, linkages, formatting, and reporting are all essential features.
The system allows journalists to create press releases, attach documents, photographs, and videos, and disseminate the content to newspapers or websites. Users may spread the news across many online venues with the help of a 24-7 Press Release, which also generates organic traffic from search engines and websites. In addition, teams can add no-follow links to the material by webmaster standards and create text links for keywords.
Website: https://www.24-7pressrelease.com

13. Signal AI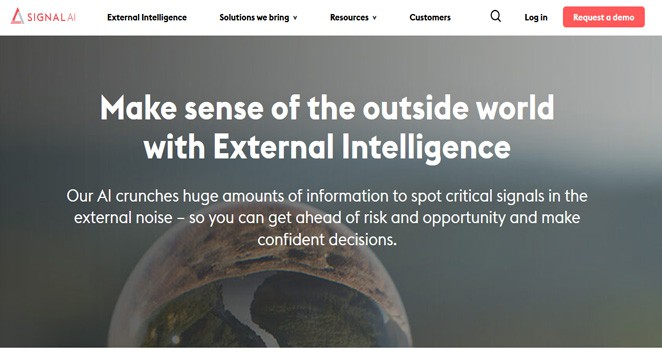 Signal AI, the startup specializing in external intelligence, assists businesses in making sense of the outside world. Organizations can discover crucial signals in the external noise using the Signal AI External Intelligence platform, allowing them to stay ahead of risk and opportunity and make informed choices. You can consider it among the most reliable Public Relations software.
Website: https://www.signal-ai.com

14. Sourcery
Sourcery is a public relations management program that assists businesses in obtaining connections for their websites. Every month, teams can send proposals to numerous media channels. In addition, the platform enables administrators to conduct outreach activities and gather web visitors to increase domain authority.
Website: https://sourcery.ai

15. BuzzStream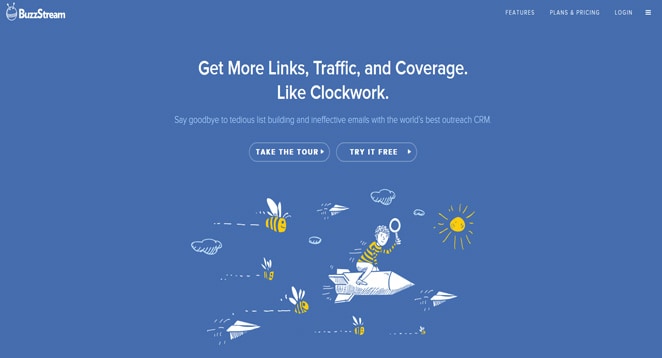 BuzzStream is a marketing software that helps marketers execute outreach operations with a customized relationship-building strategy. For example, marketers may use BuzzStream to locate influencers who will share and connect to their content. It is among the best Public Relations software.
The app will immediately recognize contact information when you add a website to your BuzzStream account. Organize your outreach by projects, tags, and notes, and allocate particular contacts to someone on your team. Contact information for websites may be studied and used to email the owner directly to pitch a proposal (click-to-email, templates management, etc.).
Website: https://www.buzzstream.com

What does a PR consultant do?
Typically, a PR consultant will be responsible for:
Press release writing and editing
Interviews and public appearances must be scheduled.
Tours, release parties, and conferences are all being planned.
Invitations to events for media and stakeholders
Collect general impression data and report it to the customer.
Inform the client of any pertinent news.
Work on campaigns with marketing specialists.
Making speeches
Directly addressing the public.
Create a branding strategy.
Provide advice on advertising, content, and social media.
Practice speeches and interviews
Inform the customer about public relations techniques.
Investigate customer preferences and trends.
Assist clients in creating personal statements in reaction to occurrences.
Final Words
On this page we list some of the best Public Relations software. PR Consulting is a fast-paced industry; these experts may travel with their clients to events, meetings, and conferences. Technology, education, business, and entertainment are just a few of the fields in that PR consultants may work. They can also serve as public relations representatives for government entities in the private sector. Some PR consultants are independent contractors, finding customers and controlling their time. Freelance workers may work full-time on a contract basis with one customer at a time or share their time with several clients.