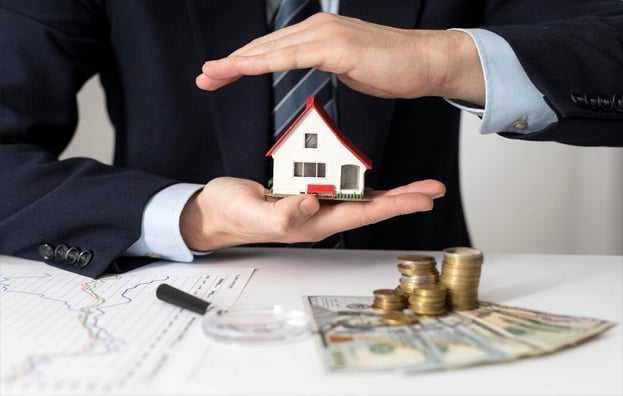 As the world changes, we see new ways of working, living, and traveling. With these changes, new technologies are also being developed, affecting how we manage properties. Property management system have become essential in Hotel PMS and rental industry. They make operations smoother, increase efficiency, and enhance the guest experience. In 2023, the PMS will experience new trends and advancements that will change how properties are managed and operated.
This article explores the latest trends in property management system. It gives an overview of the property management industry and discusses upcoming developments. In the coming year, the industry will undergo significant changes. These changes include increased demand for PMS, improved automation, new features, and new opportunities.
Property Management System Overview
Global property management is undergoing a significant transformation. The market was worth USD 16.47 billion in 2021 and is expected to reach USD 39.51 billion by 2030.
The property sector is a fast-growing industry that provides creative solutions for owners and managers. This sector offers software platforms that make property management more effortless. These platforms help with maintenance, guest management, financial reporting, and document storage. The software has made a big difference in the industry. It has improved efficiency, reduced mistakes, and completed operations better overall. The Real Estate Industry and Hotel Property Management System are constantly changing and adapting to new technology to meet the changing needs of property professionals worldwide.
What are the latest trends in property management system?
To grow in the property management industry, businesses must stay updated with the latest trends in a competitive and ever-changing market. The PMS industry is growing and becoming more automated, leading to exciting advancements. The management systems are constantly improving to meet property professionals' needs. They have more features and work better than before.
1. Place for business growth
In the past, property management system focused primarily on improving efficiency and making daily tasks easier. Now, people are using these systems to help grow their businesses like Real estate (PMS), Hotel (PMS) and Rental (PMS). PMS now have features that allow property professionals to analyze data, find growth opportunities, and make strategic decisions. Companies find value in using these systems to optimize rental pricing strategies and identify new markets. It helps them expand their portfolio and increase profitability. Using property management system can help businesses grow and succeed.
2. Growing demand for PMS
Property professionals are realizing these systems' advantages and effectiveness in their operations. As property portfolios grow and management tasks become more complex, there is a need for automated solutions to handle the workload. Property management system provide a range of essential features, all conveniently accessible in a single centralized platform. It makes PMS more accessible and increases transparency and accountability. They help streamline operations and improve guest experiences. With the increasing demand for efficiency, these systems are essential for effective management solutions.
3. Improved automation
The switch from manual to automatic property management solutions has transformed the industry. It reduces errors and helps property managers assign tasks more efficiently. Additionally, this automated system has several benefits. It speeds up response time for both guests and owners, makes rent collection easier, improves financial tracking, improves communication, and stores critical documents and contracts. Property management has become much easier with PMS availability. Owners and managers can now streamline their operations effortlessly and accurately.
Improved automation boosts productivity and enhances guest satisfaction through seamless and prompt service. Property professionals find property management system with advanced automation features are becoming essential tools as the industry evolves.
4. More PMS Features
Property managers want all-in-one solutions for managing properties. These systems have many features and are constantly changing to meet new trends and needs.
Property management system now use predictive analytics and machine learning to give information on rental prices, maintenance requirements, and guest communication. Adding advanced features to a system makes operations more efficient and allows property professionals to make decisions based on data. It ultimately leads to better management results.
Exciting Prospects in Property Management
The PMS industry is seeing lots of new opportunities. The industry is changing to meet the needs of guests looking for mid-term rentals, business travelers, remote workers, and last-minute bookings. Discover the latest trends in property management and how they could affect the industry.
1. Hotel Property Management System
Property management system (PMS) is a software suite used by hotel property owners and front desk workers. It helps them manage their business by handling reservations, online bookings, payments, and reporting in one place. The Hotel property management system helps hotel staff with front-office tasks like checking in and out guests, managing room availability, making reservation changes, and even handling back-office tasks like scheduling housekeeping or maintenance. Using a central system, hoteliers can effectively manage and track important metrics like average daily rate, occupancy, and RevPAR.
A hotel property management system can do the following things:
Guest check-in and check-out
Room availability
Managing reservations for both online travel agencies (OTAs) and direct bookings.
Rate management
Billing and scheduling
Housekeeping and maintenance
Channel management (e.g., Booking channels like Expedia, GDS, etc.)
Check-in kiosk
Payment processing
2. Mid-term Rentals
The demand for mid-term rentals has increased because more people are becoming digital nomads, professionals on temporary assignments, or looking for flexible living arrangements. Property managers can take advantage of this trend by providing furnished apartments or homes for lease periods of one to six months. It offers a profitable option instead of long-term leases and short-term vacation rentals. Property managers can achieve higher occupancy rates, generate steady rental income, and attract various guests by focusing on this expanding market.
3. Business Travelers
As more professionals travel for work, there is a higher demand for comfortable and convenient accommodations. Property managers can attract niche market customers by offering fully furnished apartments or corporate housing options. These accommodations come with convenient amenities such as high-speed internet, workspaces, and proximity to business districts. Property managers can attract business travelers and secure long-term contracts with corporate clients by offering flexible lease terms and personalized services. They can tap into a profitable and reliable market by ensuring consistent occupancy. Property managers can benefit from targeting business travelers as a valuable customer segment. By doing so, they can diversify their portfolio and increase rental income.
4. Remote workers
More and more people are working remotely and looking for comfortable and productive workplaces. Property managers can provide flexible leases and amenities designed for remote workers. These may include dedicated workspaces, high-speed internet, and communal areas for networking. Moreover, properties in beautiful destinations with natural beauty or cultural attractions can be promoted as appealing remote work spots. Property managers can attract more guests and increase occupancy rates by catering to the needs of remote workers. It will also help position their properties as prime destinations for the remote work lifestyle.
Final Words
The property management sector is expected to experience substantial growth and change. They are now being used more for business growth. They have features that help analyze data and make strategic decisions. More property professionals are realizing the advantages of using property management system, leading to an increasing demand for automation and centralized platforms. Adding advanced features and integrating with other platforms improves the capabilities of the system. Moreover, the rise of new markets and opportunities enables property managers to expand their portfolios and increase rental income throughout the year.
Advanced property management software can be expensive, but property managers must stay competitive. They need to invest in the latest technology. However, these investments have helped create software solutions better suited to specific needs. It has led to increased efficiency and productivity and improved customer satisfaction in various sectors like Hotel Property Management System, Rental PMS and Real Estate PMS services. To stay ahead in the property management industry, keeping up with the latest trends and technology is important.