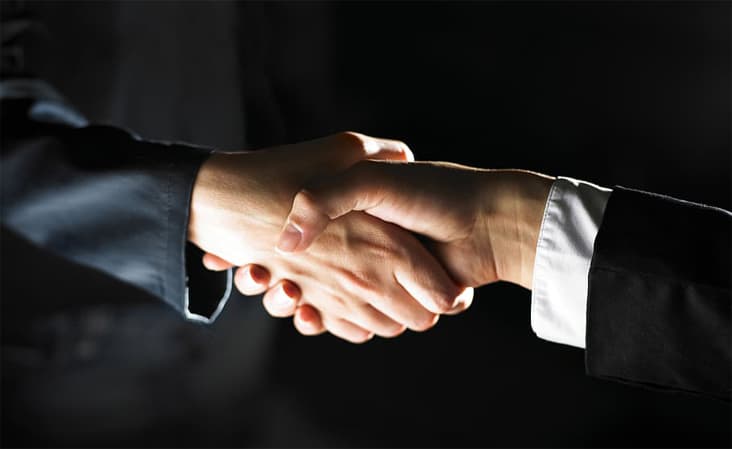 Recruiting software is a tool that helps organizations optimize the hiring process, from locating and attracting candidates to evaluating resumes and sending job offers. Although these terms are not identical, recruiting software is sometimes referred to as an applicant tracking system or ATS. Recruiting software is a bigger category that includes applicant tracking techniques and other tools that target certain stages of the hiring process.
What Is Recruitment Software?
Recruiting software is a tool that allows businesses to streamline their hiring process, including finding and attracting people, processing resumes and issuing job offers. It also facilitates easy communication between candidates and the hiring team and simplifies the application process for candidates.
Recruiting software is an umbrella word for a variety of different applications. Its broad scope includes software for finding candidates, reviewing resumes, interviewing applicants, and evaluating candidate potential. In addition, some recruiting systems consolidate all these capabilities in one spot, ensuring that important information is centralized.
Hiring managers, recruiters, and talent acquisition teams use recruiting software to automate portions of the recruitment process to save time and effort. For major organizations and recruitment agencies, recruitment solutions may take the form of all-inclusive packages or a more compact, integrated tool for specialized recruiting operations.
How Does Recruiting Software Work?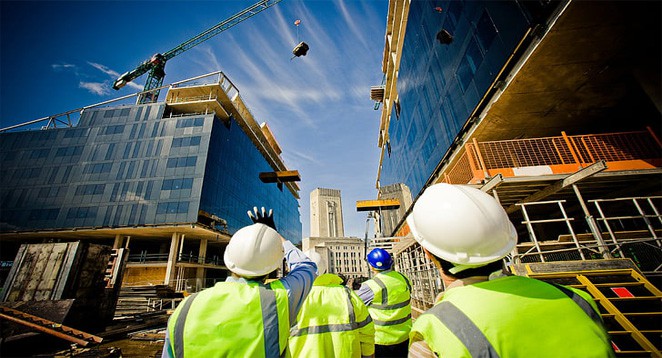 The recruiting software tracks applicants throughout the screening and interviewing stages. For instance, hiring managers and recruiters can generate a job ad, distribute it to the proper platforms, and examine all relevant job applications through the recruitment software site. As soon as the applicants have been interviewed, portal updates may be provided. The recruiting software may also send out job offers, manage the new employee's onboarding paperwork, and generate hiring-related data. It makes the whole process more effective and orderly, allowing everyone involved to spend more time on other responsibilities.
Recruitment Software Benefits
1. Increases efficiency
Recruiting software allows managers and HR professionals to perform more work in less time. These solutions expedite the organization, processing, and compilation of resumes through automation. In addition, automation may handle other duties, such as applicant follow-up and promotion to a new pipeline step. Numerous recruiting solutions include mobile apps, allowing recruiters to work from anywhere and communicate with candidates while on the go.
2. Finds qualified candidates faster
Recruitment software allows firms to identify more competent candidates and avoid wasting time and money on unqualified applicants. Hiring teams can customize recruitment searches to locate precisely the sort of applicant they want. In addition, the software accelerates talent sourcing by enabling recruiters to develop, publish, and manage job postings across numerous platforms.
3. Improves team collaboration
Recruiting software gives clarity since recruitment workers and stakeholders can monitor the system for ongoing tasks and changes. It simplifies hiring conversations and avoids lengthy email chains. It facilitates cooperation during applicant interviews, reducing incomplete or inaccurate comments and information.
4. Centralizes records
The software unifies records, guaranteeing a single source of truth that recruitment teams may use to acquire crucial applicant information to improve the hiring process. Moreover, recruiters may add candidates to a talent pool to save money on recruitment marketing for future opportunities, improving overall hiring efforts.
5. Improves candidate experience
Positive candidate experience is essential to any business since it gives applicants a sense of what it's like to work there. Software for recruitment enables organizations to create a positive candidate experience that attracts suitable applications. It provides hiring teams with tools that simplify job applications, interview scheduling, and communication for candidates.
15 Best Recruiting Software in 2023
Here we list some of the best recruiting software to simplify your recruitment process;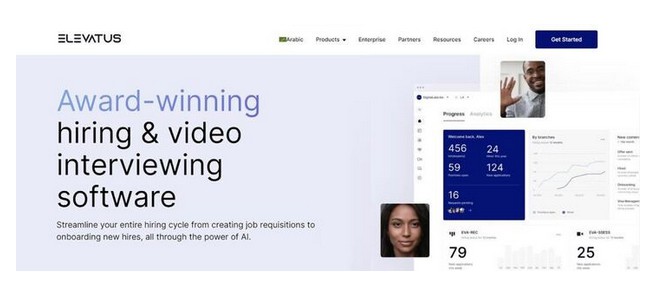 Elevatus is an award-winning tech company that automates the entire hiring cycle in a couple of clicks, from creating job requisitions to onboarding to hires. We help hundreds of companies from all over the world take their recruitment to the next level through futuristic AI technology and unrivaled recruiting solutions. Allowing them to streamline core functions such as posting jobs, shortlisting top talent, interviewing candidates, evaluating top performers, managing visas, accessing advanced analytics, running background checks, inviting recruitment agencies, and onboarding new hires.
We've developed powerful partnerships and world-class integrations to help you create a fully paperless hiring process and unified recruiting powerhouse. For three consecutive years, we've carved our spot as a top software company in the recruitment industry on a global scale. Today, 150 leading companies from 8 different industries are relying on us to find, hire, and build winning workforces that they can rely on.
Website: https://www.elevatus.io
2. Indeed
Indeed is a recruitment advertising network that assists businesses of all sizes to find the ideal candidate for each position. The platform serves as a source of candidates for many firms, therefore aiding in the recruitment of millions of qualified candidates for jobs in all fields. Users get access to a robust applicant tracking system (ATS) for managing candidates and tracking outcomes through the mobile device while on the road.
The recruiting software allows firms to publish job advertisements directly to Indeed, where they will be featured automatically in relevant searches conducted by millions of job searchers online. Users may input job information into accessible fields using a desktop or mobile application, preview listings to confirm their correctness, and publish within minutes. Additionally, users may add screening questions to exclude unqualified candidates.
Website: https://www.indeed.com
3. ZipRecruiter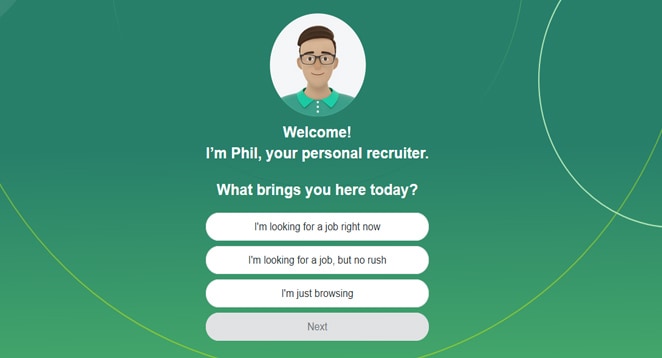 ZipRecruiter allows businesses to publish to several free job sites with a single submission and to conduct easy-to-set-up online interviews with all candidates. Designed for recruiting, hiring, job posting, candidate screening, and application tracking, ZipRecruiter recruiting software enables organizations to publish to various job boards with a single submission, screen candidates with easily configured online interviews, swap between responses and resumes, and more.
Website: https://www.ziprecruiter.com
4. Calendly
Calendly is a robust scheduling software for coordinating meetings and appointments between people and their coworkers and businesses and their clients or customers. More than 50,000 of the world's most prestigious enterprises depend on Calendly's versatile administration tools, enterprise-grade security, and integrations with Salesforce, Zoom, Slack, Hubspot, and many more. Contact our sales team for a demonstration of how Calendly may improve your scheduling efficiency.
Website: https://calendly.com
5. BambooHR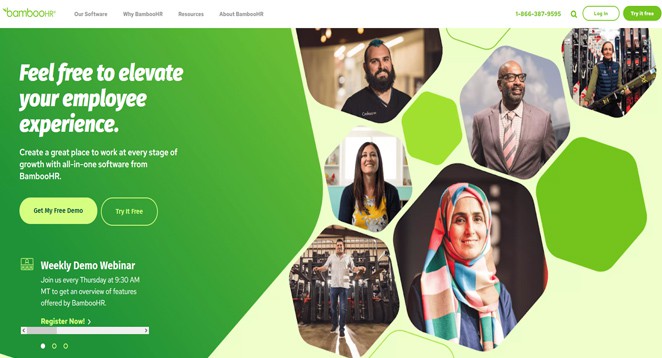 The BambooHR all-in-one platform provides your expanding firm with the foundation required to construct a flourishing workplace today and in the future. It brings together best-in-class solutions, capabilities, and integrations, with a single data source, in one location. You will directly influence the employee experience by managing crucial activities, processes, data solutions, functionality, and integrations for the present and future. By consolidating your HR software into a single platform, you can concentrate on what matters most: developing your people, enhancing the employee experience, and advancing your company.
Website: https://www.bamboohr.com
6. Paycor
Paycor creates HR and Payroll software for business owners. The Paycor recruiting software covers every facet of human resource management, from recruitment and onboarding to career development and retention. Paycor was founded in Cincinnati in 1990 and substantially influenced the Midwestern United States. They have over 29,000 consumers in all 50 states and are expanding nationally.
Paycor enables customers to design recurring personnel schedules, monitor labor distribution and prices, and handle any exceptions, including disapproved time cards and notifications for overtime. Multiple techniques for time tracking are offered, including biometric readers, badge terminals, web browser time clocks, and mobile punching from workers' cell phones. Managers can access vacation and sick leave balances when approving requests, and employees may examine their calendars and request time off from their smartphones or web browsers.
Website: https://www.paycor.com
7. LinkedIn for Business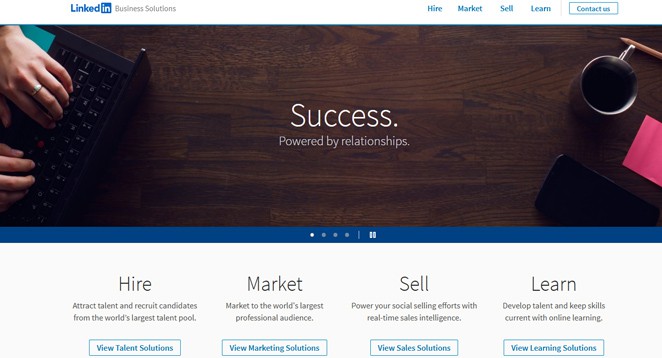 LinkedIn is a professional networking website that enables people to develop business relationships to seek jobs and identify prospective clients. Users can create a professional profile that other network members see.
LinkedIn recruiting software is the most extensive professional network on the Internet, with more than 546 million users worldwide, including leaders from every Fortune 500 company. The company's business model is multifaceted, with income derived from Talent Solutions, Marketing Solutions, and Premium Subscriptions goods. LinkedIn has global locations in addition to its headquarters in Silicon Valley.
Website: https://business.linkedin.com
8. Breezy
Breezy is a visual recruiting and applicant tracking system that facilitates the modernization of the hiring process for enterprises. Our drag-and-drop interface and automation tools make it simpler than ever before to zero in on the best candidates.
Website: https://www.breezy.hr
9. ApplicantStack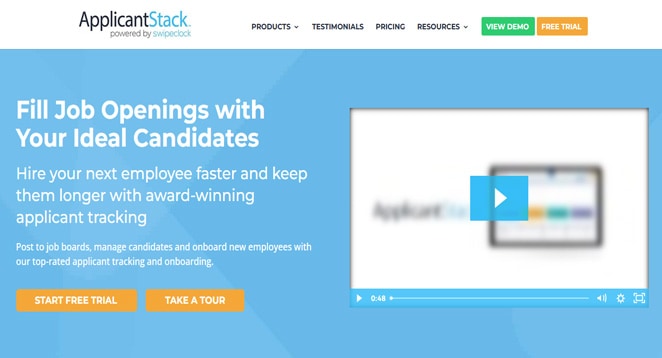 ApplicantStack recruiting software delivers end-to-end automation for hiring and onboarding for large-scale, rapid hiring. Track many resumes and application materials for several open vacancies at once. On their mobile devices, recruits can complete paperless onboarding.
In-application texting enables you to engage with candidates through their preferred mode and expedites the hiring process by several days. Create branded templates for job descriptions, surveys, and communications. Post to leading job boards with a single sign-on and establish email stage change triggers.
Website: https://www.applicantstack.com
10. Workday HCM
Workday HCM assists managers and HR teams in gaining more insight into all workforce operations and preparing their enterprises for growth and development. The solution helps customers to construct strong employee teams by locating competent personnel through talent searches and job profiles.
Workday HCM helps organizations to manage global employees from recruitment through retirement. Organizational charts and modeling capabilities enable users to build and visualize the entire company, manage employees and contingent labor, set workflows, and define business processes. The HR software also allows customers to manage time-off and absences through a self-service employee interface that includes time-off requests and reporting, time-tracking, and automation of time-off regulations.
Website: https://www.workday.com
11. Built for Teams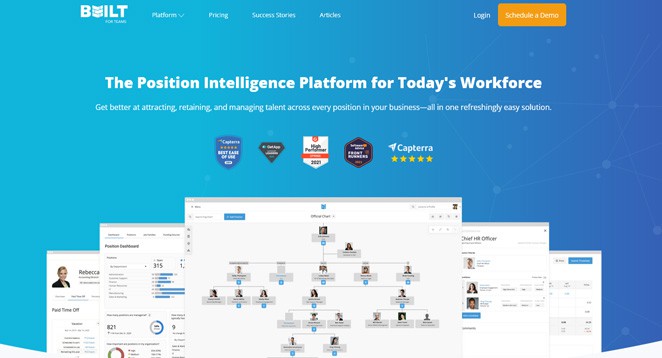 It is a human resource information system (HRIS) that provides SMBs with a consolidated platform to maintain employee information and manage the recruiting and onboarding processes. Built for Teams intends to provide a user-friendly Human Resource management and succession planning solution with a dynamic organization chart, paid time off (PTO) tracking, and application tracking technologies. It is among the reliable recruiting software.
Website: https://www.builtforteams.com
12. JobDiva
JobDiva is the worldwide leader in Talent Acquisition, Talent Management, and Applicant Tracking technology offered as a Platform as a Service (PaaS) to the staffing and recruiting market. This recruiting software has more patent-protected features than any other solution on the market, including the exclusive capacity to search resumes for "skills by years of experience." Numerous technology and staffing industry accolades have been bestowed on JobDiva, consistently praised by industry professionals and clients.
Website: https://www.jobdiva.com
13. Zoho Recruit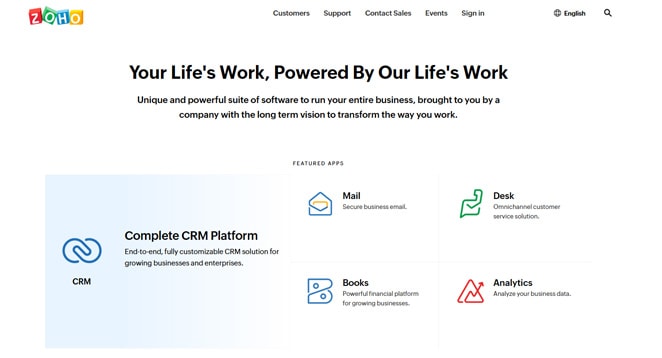 Zoho Recruit is a recruiting software for acquiring talent that addresses a variety of obstacles experienced by recruiters. It provides comprehensive solutions for in-house recruiters and employment agencies, allowing you to seek, monitor, and hire the most qualified candidates without juggling many media.
Customize every part of your workday and automate various activities, such as sending emails and updating interview status. Plan more effective hiring tactics by having data and analytics at your disposal.
Website: https://www.zoho.com
14. Greenhouse
Like other best recruiting software, The greenhouse is the premier hiring software for expanding organizations. Thousands of successful organizations, such as DoorDash, Betterment, Wayfair, and DocuSign, use Greenhouse to enhance all elements of their hiring and onboarding processes. With our robust hiring methodology, comprehensive suite of software and services, and extensive ecosystem of integration partners, your company will be well-equipped to hire for the future.
Website: https://www.greenhouse.com
15. Flex Paychex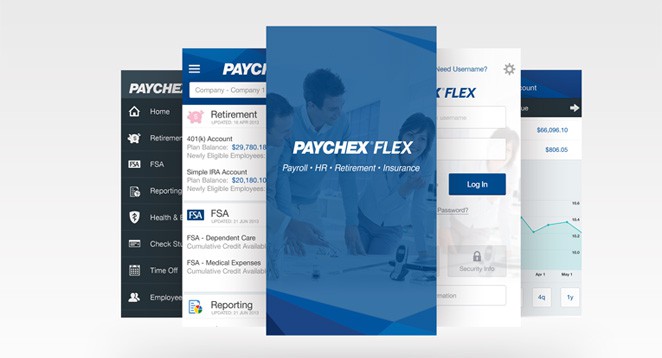 It is a cloud-based payroll management system that enables users to manage payroll activities using payroll processing technology, built-in protections, automated payroll tax computation, payment, filing, reporting, and analytics capabilities. You can consider it among the best recruiting software for your business.
In addition to enrolling, viewing, and updating benefits information, employees may check their retirement account balances, amend their allocations, and record their time and attendance by punching in. In addition, users have rapid and centralized access to rules, procedures, personnel papers, and pay stubs. More than 160 basic reports and dashboards, in addition to entirely customized and adjustable reports, enable users to make educated choices using Paychex Flex.
Website: https://www.paychex.com
16. Manatal
Manatal is a next-generation recruiting software developed by recruiting firms and in-house HR departments in all sectors. It is meant to expedite recruiting operations from sourcing through onboarding and beyond, thanks to its cloud-based and cutting-edge technology architecture.
The interface of Manatal is both practical and easy, requiring little training for teams to begin using its features. The platform includes all the typical Applicant Tracking Software (ATS) features, such as recruitment processing, drag-and-drop pipelines, compliance tools (GDPR, CCPA, PDPA, etc.), collaboration tools, an easy-to-use career page builder, a complete analytics suite, activities management, skill bank, easy job ad posting on thousands of free and premium channels, candidate and job history, a placement/hiring management system, database migration tools, and job requisitions. It is among the Leading AI recruitment software you can consider in 2023.
Website: https://www.manatal.com
Final Words
Recruitment Software may significantly enhance the process of locating great applicants. They provide recruiters with the means to find quality candidates more quickly. They also broaden the reach of recruiting specialists by automating and standardizing procedures using hiring tools. Companies unwilling to invest in recruitment tools risk losing out on the best people in their field.
With recruiting software, hiring professionals may concentrate on strategic, value-adding initiatives rather than repetitive duties. Using in-depth reporting and analytics, organizations may also analyze recruiting data, identify areas for improvement in hiring efforts, and adapt the future strategy.
Recruitment of top-tier talent is crucial to the success of any firm, and dependable recruiting tools may enhance the HR team's skills. From the standpoint of the hiring staff, the software may streamline the whole recruitment process. Additionally, it streamlines the application process for applicants, which contributes to a pleasant candidate experience and enhances the company's reputation.