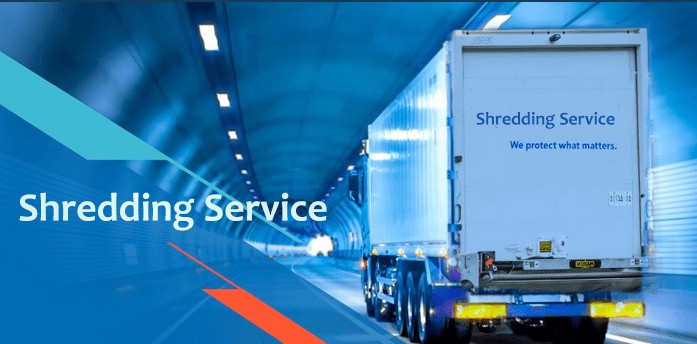 Business Shredding Services 2023: Over time, businesses can become overrun with unorganized records, documents, and other confidential information. Getting a shredding service for your business is an excellent way to address these issues. This article explores the shredding service and benefits that shredder services provide for businesses, including cost savings and increased document security. Read the full article to learn more about shredding services for your business.
What Is Business Shredding?
There are no individuals, partnerships, or corporations that do not require shredding services. But what exactly are shredding services? It is the process by which an organization employs a third-party vendor to dispose of company records that are no longer considered valuable.
How Long Should Your Business Keep Records?
It is a simple query with a complex answer. There are both IRS guidelines and industry-specific recommendations for record retention. Your best option is to create a document retention schedule with your accountant and lawyer.
Why You Must Destroy Documents Securely?
Even if you no longer value a document, that does not mean its information should not be protected. The Federal and State Privacy Laws apply to all businesses and require you to dispose of these documents to prevent unauthorized access to or use of the information. That involves shredding paper. Since more than fifty percent of all documents created and received by a business contain sensitive information, it is advisable to set up a "Shred All" policy. It is beneficial to destroy all documents to comply with privacy laws and avoid losing your clients' trust if their information is compromised. Such a loss of confidence may never be regained, which could result in the loss of consumers or, worse, the closure of your business.
How are You Currently Shredding Documents?
If you shred documents at home with a small personal shredder, you will be shocked to learn that this is more expensive than hiring a professional document Shredding service. These tiny units can only shred a few sheets of paper and require much work, such as removing staples and paper clips. Consider how much time your employees waste removing pins and feeding a small machine rather than focusing on revenue-generating activities. Who on your staff would appreciate performing such a time-consuming and repetitive task?
Consider Hiring A Document Shredding Company As An Alternative
A professional document destruction service will complete the task in less time and for a much lower cost than an employee would. A commercial shredding truck will effortlessly cut through staples, paper clips, and metal binders. These powerful vehicles can destroy up to 6,000 pounds of paper per hour. They may destroy in minutes what would take you weeks to do at home. In addition, when you outsource paper shredding, you free up employees to contribute more to the company's development.
A File Purge
Occasionally, it will be necessary to dispose of outdated files and documents. For businesses, this is referred to as a file Purge. A shredding service will collaborate with you to determine the resources required to eliminate your documents. If you are identifying files for destruction, the shredding company can deliver secure containers so that you can place them in a container once they have been identified.
Ongoing Document Shredding
The average business discards 45 percent of the documents created daily. Add the other documents wasted daily; you need an ongoing document destruction program. Scheduled Shredding is a service provided by a professional organization. This service creates a recurring program to shred your office's documents regularly, such as weekly or monthly. You are provided with secured containers that remain in your office, and all you have to do to dispose of documents is place them in one of the containers. The documents stay safe and secure until the next scheduled destruction date.
Shredding Service: Advantages for Your Company
You're considering hiring a shredding service provider, but you haven't decided yet. Here are six advantages of using a document shredding service for you and your business.
1. Shredding Services Provide a Shredding and Recycling Program
Employees who shred documents themselves may need to be made aware of where or how to recycle the destroyed documents. Consequently, shredded paper is often used sparingly.
Shredding Not only does the shredding service contribute to overall document, media, and product security, but it also significantly impacts the environment. All shredded materials are recycled and converted into energy or recycled paper products.
Did you know that you save one tree for every 200 pounds of shredded and recycled paper? When you use a Shredding service for your destruction requirements, you contribute to our planet's health. In addition, you will receive not only shredding services but also recycling services at no additional cost!
2. Shredding Service Providers Assist You With Privacy Law Compliance
Did you know that Canada has privacy laws that regulate the handling of private and confidential information?
Canada has the Personal Information Protection and Electronic Documents Act (PIPEDA). Under PIPEDA, organizations must adhere to a code for the preservation of personal data.
Under Schedule 1, 4.5.3: "Personal information no longer necessary to fulfill the identified purposes must be destroyed, erased, or made anonymous." Organizations are required to develop policies and procedures governing the destruction of personal information. – PIPEDA Act – Website for Justice Laws
Most employees need to become more familiar with PIPEDA or its standards. As a result, they might accidentally make mistakes and disclose confidential information or discard it in the recycling receptacle instead of the shredder. In addition, it may cause future legal problems. Working with a professional, seasoned shredding service will ensure that this does not occur and prevent any possible information breaches.
3. Shredding Services Contribute To Enhanced Document Security
Even over a short time, your organization may gather quite a lot of private and confidential information. This data may consist of records and documents such as:
Income records
Expense records
Other tax documents
Credit card details
Training information
Telephone numbers
Old contracts
By Canadian tax laws, you must keep certain records, such as income, expense, and other tax records, for seven years. However, remaining on top of your documents is essential so they do not accumulate! You and your employees are at risk if you keep large quantities of obsolete, confidential information.
Information security weaknesses are becoming increasingly common. Moreover, cyber attacks occur more frequently against modest businesses. It may be unexpected, but it actually makes sense. Small enterprises sometimes possess different resources than their larger counterparts. As a result, they may need more knowledge or experience to keep their information secure.
A professional shredding service is the best method to ensure your company's sensitive data is destroyed and disposed of securely. A professional organization will ensure that only certified technicians handle your sensitive data. In addition, on-site shredding enables you to observe as your documents are shredded and discarded, ensuring the security of all of your information.
4. Shredding Services Contribute to Enhanced Employee Productivity
Working with a shredding company can increase the productivity of your employees! But how precisely does it benefit this? First, when employees are responsible for shredding, they must spend valuable time standing at the machine.
Depending on the number of documents and records that need to be shredded each week (or day), this can result in your employees spending countless hours each month shredding documents rather than focusing on more crucial tasks!
Office shredders are not designed to manage large quantities of paper. However, the industrial shredders utilized by shredding companies can quickly shred hundreds of documents. When you work with a company specializing in shredding, they will have the necessary equipment, tools, and training to complete the task efficiently.
5. Shredding Services Save You Money
Many businesses refrain from employing an external shredding company out of cost concerns. However, how much does in-house shredding cost? Examine the following infographic to learn more about the cost of office shredding.
In addition to the cost of your employees' time, owning office shredders entails additional tangible expenses. Unanticipated malfunctions, frequent paper clogs, and the possibility of significant issues like fires can all cost you time and money.
A shredder can also be expensive; some heavy-duty devices cost over $5,000! Sadly, the expenses do not end there. When a shredder begins to age, routine maintenance and repair costs can rapidly build up.
None of these concerns are necessary when working with a shredding service provider! The only thing you pay for is the service itself. Your employees will have more time, you won't have to worry about shredding safety training, and you won't have to worry about costly repairs or maintenance! In addition, a document destruction service helps you save money and provides peace of mind.
6. Shredding Services Facilitate Office Automation
Using a shredding service can help your business operate as efficiently as possible. Instead of employees rushing to get documents shredded before a deadline, a shredding service will arrive and take care of the task. You won't have to reconsider your outmoded and outdated records!
Final Words
Shredding services empower organizations to achieve new heights by providing courteous and effective document management services, regardless of the business size. It provides document destruction services to Manhattan, Brooklyn, Bronx, Staten Island, Queens, Nassau County, Suffolk County, Westchester, and New Jersey enterprises and residents. After every shredding service, document destruction professionals will provide you with a Certificate of Destruction to satisfy your need for proof of destruction. Also check best service management software for your business in 2023.