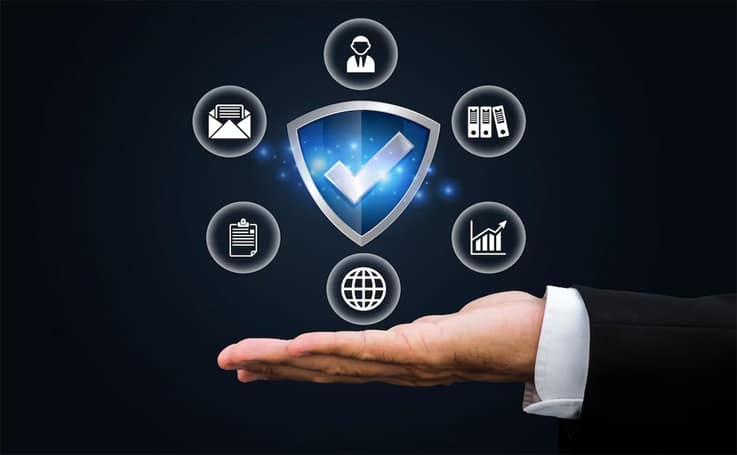 What is SIEM? The Best SIEM Alternatives in 2023: Security information and event management, abbreviated SIEM for short, is a security monitoring and auditing solution that allows data gathering, analysis, investigation, and reporting. SIEM solutions enable organizations to collect historical and real-time event records from their entire IT infrastructure in a centralized management interface. It consists of information from network devices, security appliances, applications, user devices, and application servers.
SIEMs: An Introduction
In addition to logging network traffic, SIEM systems can be configured to send alerts whenever suspicious behavior is detected. Since most modern SIEMs are designed with SOAR capabilities, they can validate alerts privately using machine learning techniques and correlation criteria.
SIEM technology can accelerate the detection of threats and facilitate security incident management. In addition, because SIEM tools maintain a log of all activity, they can also facilitate forensic analysis and enhance compliance.
SIEMs typically serve as a central technology within a security operations center (SOC) and are particularly popular for enterprise security. However, they are resource-intensive, costly, and noisy. Organizations that want to improve their threat monitoring and detection capabilities without charging their teams and budgets should consider SIEM alternatives.
The History of SIEM
The development of "SIEM" technology resulted from the fusion of two existent solution categories: security event management (SEM) and security information management (SIM). SEM is a monitoring and correlating utility for events in real time. SIM is a tool that collects corporate infrastructure data for long-term storage, analysis, and reporting.
Security teams have developed custom tools with SIEM-like capabilities since the 1990s. Nonetheless, the term "SIEM" was not coined until 2005 by Amrit Williams and Mark Nicolett in the Gartner report "Improve IT Security with Vulnerability Management." It was also when the first iteration of SIEMs became commercially available.
How Does a SIEM Work?
SIEM systems carefully discover, process, and analyze network information. Here is a summary of this in a typical modern SIEM system.
1. Initial data aggregation and normalization
A SIEM collects and translates event and event log data from multiple sources across a network (such as an organization's servers, applications, and security devices such as firewalls and antivirus) into a single log format.
2. Maintains and stores data
Depending on how the SIEM system works, some or all of the collected event data is stored and retained for correlation, forensic analysis, and compliance purposes.
3. Analyses and correlates data
Through different data aggregation, a SIEM categorizes events, such as unsuccessful logins and exploit attempts. The organized events are then analyzed using user and entity behavior analytics (UEBA) to identify anomalous behavior.
4. Identifies and resolves security issues
When abnormal behavior is detected, a SIEM will generate an alert. Depending on how the protocols have been configured by the security team or SIEM vendor, these alerts may have a high or low priority. For example, three failed logon attempts within five minutes (maybe from a user who has forgotten their password) could trigger a low-priority alert. On the other hand, 80 login attempts in 5 minutes highly indicate a brute force attack and would generate a high-priority alert. Security Analysts can further investigate the alert.
The Role of a SIEM In a SOC
A SOC receives millions, and sometimes billions, of daily events recorded by a SIEM system.
SIEM solutions aid SOC analysts by enabling them to observe and analyze consolidated insights from various sources through centralized interfaces. Manually performing this would be nearly impossible.
The goal of a SIEM is to assist SOCs in enhancing their incident response capabilities by rapidly identifying and addressing suspicious activity. Examples of suspect event data detected by a SIEM include:
The elevation of a team member's privileges to access confidential data.
Employees were attempting to access prohibited websites containing malware.
A user was initiating a torrent download.
A device that connects 100 times per hour to a potentially malicious website.
The same IP address logged in from New York and then logged in from London five minutes later using the same IP address.
An increase in user account lockouts may indicate an ongoing brute force attack.
Changing the system's event journal may indicate an intruder attempting to conceal their traces.
Use Cases and Benefits of SIEM
SIEM technology streamlines security workflows by providing a centralized means for record management and analysis. Here are the principal advantages of SIEM tools:
1. Rapider threat detection and mitigation
A SIEM solution provides greater visibility into the entire IT suite to IT personnel. SIEM enables security teams to collect and correlate events from multiple data sources onto a single platform and receive real-time updates. As a result, it can enhance a company's mean time to detect (MTTD) and respond (MTTR) and lessen the impact of cyber attacks.
2. Forensic investigation
SIEMs store historical record data. This capability enables security personnel to determine how, when, what, and by whom a security incident occurred, what data and systems were compromised, and what security protocols were breached.
3. Simplified compliance reporting
SIEMs can display security data in formats that are audit-ready and human-readable, as required by specific compliance standards such as:
For example, HIPAA is the Health Insurance Portability and Accountability Act.
GDPR is the General Data Protection Regulation.
SOX is the Sarbanes-Oxley Act.
HITECH is the Health Information Technology for Economic and Clinical Health Act.
PCI DSS is the Payment Card Industry Data Security Standard.
It can facilitate fulfilling compliance requirements while allowing organizations to reduce compliance expenses.
SIEM Limitations
Despite their widespread use, SIEMs are not flawless security instruments. Therefore, organizations must consider the following SIEM limitations before purchasing a SIEM solution.
1. Hidden data ingestion expenses
SIEMs are only as effective as the data supplied to them. Therefore, when planning SIEM deployment and operation, many organizations need to pay more attention to the costs associated with data ingestion and storage.
Although device-based pricing is gaining popularity, most SIEM vendors still charge businesses based on the amount of data ingested. Typically, this metric is measured in terms of indexed data, events per second, or the average data volume processed.
Most SIEM vendors still charge based on the amount of data ingested and stored, which can escalate costs as a business expands.
As organizations expand, so do their data, resulting in increased data ingestion and storage costs, which can compromise visibility and cost.
2. Missing context
SIEMs are not advanced systems. They correlate logs without necessarily telling analysts why they were related, much less providing them with an "attack story."
SIEMs examine threats individually and generate alerts for each use case.
Without actionable intelligence, SIEMs require security analysts to determine what triggered a particular alert. 55% of IT security and SOC decision-makers are still determining their capacity to prioritize and respond to alerts.
Adding threat inputs to systems is one solution, but these can exacerbate the noise for security teams.
3. Time-consuming to configure
One of the most annoying aspects of SIEM systems is the time between initial deployment and use.
SIEM technology requires extensive configuration and integration to be effective. This procedure involves integrating various systems and technologies with a specific SIEM platform and an organization's operational environment.
Therefore, whoever is responsible for the configuration and integration of SIEM must be a security expert and conversant with the dynamic systems. Furthermore, to correctly configure rules for standard and aberrant behavior, it is essential to understand what this behavior entails and to establish accurate real-world benchmarks. As a result, integration can still be a time-consuming endeavor.
The deployment of a SIEM typically takes longer than six months and can take up to a year.
On average, it takes six months to deploy and implement a SIEM solution. Among the obstacles that prohibit a quicker SIEM deployment are the following:
Lack of personnel competence
Solution difficulty
Inadequate resources
Difficulty introducing new data feeds/logs
Incapable of integrating with existing systems
4. Capital demanding
SIEMs are not "set it and forget it" tools even after the initial deployment period. Instead, they are resource-intensive and require continuous security support from qualified professionals.
SIEM solutions necessitate ongoing maintenance duties such as agent deployment, log parsing, and upgrade execution.
Even during routine operations, SIEM solutions can bog down and cause security teams significant maintenance problems. When a SIEM ceases receiving log data correctly, for instance, someone must determine the cause and resolve the issue, regardless of what else is occurring.
SIEMs require knowledgeable personnel for management and maintenance.
SIEM solutions must be regularly updated if they are to remain effective. In response to evolving security threats and network environments, fundamental SIEM features such as log/event collection and alerting processes must be continuously optimized.
Because of this, the majority of organizations with a SIEM must have trained personnel administering the solution 24x7x365. Unfortunately, the global skills scarcity in cybersecurity makes hiring the additional personnel required to maximize a SIEM's value challenging.
5. Inadequate threat detection and coverage
SIEM solutions rely on pre-defined rules and patterns (threat signatures) to alert security teams of potential threats. When predators exhibit predictable behavior, this method of detection is effective.
A typical SIEM solution does not cover 84% of MITRE ATT&ACK attacks.
Unfortunately, SIEM solutions often fail even against known threats.
More than a quarter of SIEM policies are defective or malfunctioning.
84% of attacks detailed in the MITRE ATT&CK framework, a command base of adversary tactics and techniques, are unprepared for by SIEMs.
6. Noisy
Because SIEM technology relies on identifying violations of boolean rules among millions of event records, real-world behavior is irrelevant to a SIEM solution. Behavior either conforms to a predetermined set of boundaries or does not. For security teams entrusted with operating a SIEM system, this paradox generates an infinite number of false positive security alerts, most of which originate from a few rules.
15% of policies generate 95% of all SIEM notifications.
It takes enormous time to sift through this volume of alerts and determine what constitutes a threat.
For already overburdened security teams, many false positives can result in delayed or missing responses to actual security incidents. As a result, some analysts have acknowledged down-tuning certain alerting features or thresholds or disregarding specific categories of alerts to manage excessive notifications.
Even for organizations that outsource their SIEM systems, alert fatigue can have an adverse effect on security. More than one in two alerts managed security service providers (MSSPs) observe are false positives. Concerningly, 44% of analysts at MSSPs report ignoring alerts when the queue is filled, which could have disastrous consequences for their clients.
Next-Generation SIEMs: the Answer?
SOAR (Security Orchestration, Automation, and Response) is currently incorporated into a variety of SIEMs. These are referred to as next-generation SIEMs and are intended to address the deficiencies of traditional SIEM tools.
Although SOARs are an integral element of many next-generation SIEMs, they often need more available APIs, have data unification issues, and have workflows detached from the detection activity. As a result, even with next-generation SIEMs, security professionals must continue to use playbooks, configure custom alert levels, and determine response actions.
Significantly, next-generation SIEMs rely on isolated security products that require configuration and refining and can generate false alerts.
10 Best SIEM Alternatives in 2023
Security Information and Event Management (SIEM) Software is a prevalent technology, and many individuals seek time-saving, user-friendly software solutions with data analysis, automated response, and vulnerability assessment. Security and user interface are additional essential factors when reviewing SIEM alternatives. We have compiled a list of SIEM alternatives and competitors, including IBM Security QRadar SIEM, Sumo Logic, AlienVault USM, and InsightIDR, based on votes from reviewers.
1. IBM Security QRadar SIEM
IBM QRadar is designed to gather logs, events, network flows, and user activity throughout your whole company. It then compares this information against threat intelligence and vulnerability data to identify known threats. Additionally, it uses advanced analytics to find issues that may indicate unexpected threats. The solution uniquely connects the end-to-end chain of activity linked to a single potential incident. It provides prioritized alerts based on severity, allowing for the rapid detection of critical threats while minimizing false positives.
2. Sumo Logic
Sumo Logic allows businesses to build up analytical power, which in turn helps them make intelligent business choices based on day-to-day operations.
3. AlienVault USM
Understanding the sensitive nature of IT environments, AlienVault USM from AT&T Cybersecurity is a platform that provides five essential security capabilities in a single console to manage both compliance and threats. These capabilities include active, passive, and host-based technologies to match the requirements of each particular environment. AlienVault USM is offered by AT&T Cybersecurity.
4. InsightIDR
InsightIDR aims to lessen the likelihood of a data breach, identify and react to cyberattacks, and assist in developing efficient cybersecurity systems.
5. Datadog
It is a monitoring service for IT, Dev, and Ops teams that write and operate applications at scale. They want to gain actionable insight from the massive amount of data their applications, tools, and services generate.
6. Splunk Enterprise Security
Splunk Enterprise Security (ES) is a security information and event management (SIEM) software that provides insight into machine data developed from security technologies such as networks, endpoints, access, malware, vulnerability, and identity information. It allows security teams to detect and respond to internal and external attacks quickly, simplifying threat management while minimizing risk and safeguarding business.
7. Microsoft Sentinel
Microsoft Azure Sentinel is a cloud-native security information and event management (SIEM) solution that delivers AI-driven intelligent security analytics for your organization.
8. Dynatrace
The way that modern digital ecosystems are monitored has been wholly reimagined thanks to Dynatrace. It is the only solution that gives answers, rather than simply data, based on deep insight into every user, every transaction, and across every application. AI drives it, covers the whole stack, and is automated. As a result, the most successful companies in the world rely on Dynatrace to improve their customers' experiences, speed up innovation, and confidently upgrade their information technology processes.
9. Wiz
Wiz is cloud security and compliance without needing agents supporting AWS, Azure, Google Cloud, and Kubernetes.
10. SecurityOnion
Free Linux distribution (distro) geared toward enterprise security monitoring (ESM) and intrusion detection, SecurityOnion, is known as SecurityOnion. It creates on top of open-source projects such as the ELK Stack, OpenSearch, OSSEC, Snort, and Suricata. It was created by Doug Burks and made available to the general public in the year 2008; Burks went on to start Security Onion Solutions in 2014.
SecurityOnion provides both host-based and network-based intrusion detection systems (IDS), as well as full packet capture (FPC) via netsniff-ng to catch events such as data exfiltration, malware, phishing emails, and other exploits on networks (other open-source options for FPC include GUI-based TCPDUMP and command-line interface Wireshark). Moreover, it allows for full packet capture (FPC).
Final Thoughts
SIEM has developed over time to surpass the log management tools that preceded it. AI and machine learning now enable SIEM to provide advanced user and entity behavior analytics (UEBA). As a result, it is a highly effective data organization system for managing ever-changing threats, regulatory compliance, and reporting.