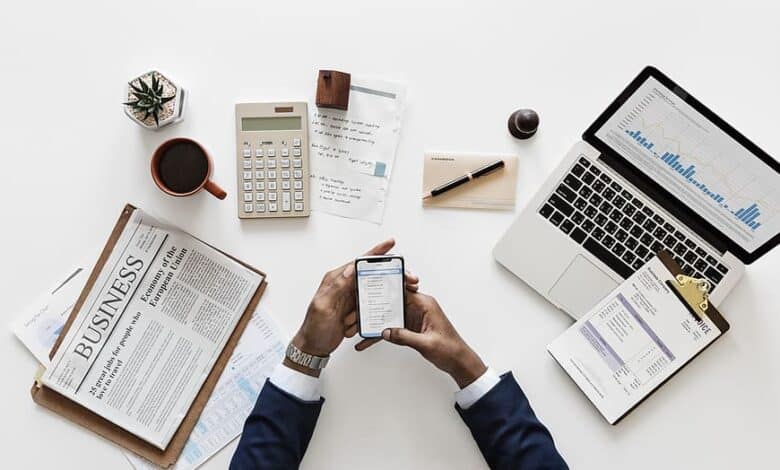 Best Digital Transformation Tools For Your Business Growth: A digital transformation tool is a software that helps businesses transition to the digital world. It may be used to automate jobs and procedures and to enhance the customer experience. The primary goal of this tool is to help businesses use technology for competitive advantage. They are a collection of technology, processes, and methodologies that enable businesses to digitally transform their goods, services, and operations. These technologies may be used for various applications, including customer experience management, data analytics, digital marketing, etc.
Among the critical digital transformation tools are:
Analytics for Big Data
Artificial Intelligence (AI)
Machine Learning (ML)
Why Are Digital Transformation Tools Necessary?
Digital transformation tools are becoming essential in our lives. They have many advantages, but they also have some disadvantages.
The advantages of digitalization tools are as follows:
They give a new method to interact with people.
They are simple to use.
They make everyone's life simpler.
Digital transformation tools are helpful because they can assist with the following:
1- Communication and collaboration
Digital technologies may improve people's ability to communicate and interact. Consider how Digital Transformation software have facilitated our capacity to interact with other loved ones through WhatsApp, Twitter, and even Facebook.
2- Data storage
These technologies are more secure than conventional techniques for storing data. Organizations may help protect your information while giving access to data anytime by shifting to the cloud.
3- Productivity
These technologies may increase productivity by assisting in developing a digital adoption plan. Work smarter, not harder, as the famous saying goes, and with these skills, firms may automate monotonous operations and free up their personnel for more intellectual pursuits.
4- Efficiency
A digital instrument may improve efficiency. Isn't it about how much time you spend at work? Or how long it takes to perform a job. It is about determining the best strategy to complete a job with the least amount of money and time spent.
Best Digital Transformation Tools For Your Business Needs
Digital transformation tools requires investing in the proper tools. Because while you delay and believe you are saving money, your competitor is racing ahead. Automation Anywhere reports that companies that leverage the potential of automation technology have 31% more productive staff. According to statistics from SnapLogic, AI improves the work performance of 81% of workers. Consider what this kind of efficiency may do for your bottom line.
To realize the advantages of digital transformation, you must understand which technologies are worthy of investment. The eight forms of digital transformation software that may move your organization ahead are described here.
1. Communication
Digital communication tools are a technology that facilitates the communication process. They are divisible into;
1. Instant messaging
Digital communication technologies have already significantly changed the nature of work by enabling remote employment. For example, many remote and hybrid teams use Slack or Microsoft Teams to keep in touch with colleagues and customers through instant messaging (voice, video, or text).
2. Async messaging
Digital transformation technologies like Twist take it a step further and enable you to change to an asynchronous work style so that your team may work at different times of the day and yet interact. Twist reduces the feeling of pressure to respond instantly to communications. For instance, Twist misses status updates that notify colleagues when you are available.
3. Video calls
As we all saw in 2020, video conferences changed the game. From weekly stand-ups to monthly pub quizzes, conferencing applications such as Zoom, Microsoft Teams, and Google Meet increased dramatically. And since remote and hybrid work is here to stay, selecting the proper web conferencing software is essential for the digital transformation of any business.
4. Async Video Messaging
Loom facilitates visual communication even when participants are unavailable. It allows you to record a screen video as you speak over it, making it simple to convey a more complex or graphic topic without calling a meeting.
5. Intelligent Noise Cancellation
With the rise of virtual communication comes an increase in distracting noises. Coffee shops, airline lounges, and even a person's living room may become a significant source of diversion as more individuals work remotely.
When 2,000 American employees were asked by Zippia, "What frustrates you most about meetings?" more than half selected "people with loud background sounds." It makes background noise the second most prevalent meeting annoyance behind sessions that could have been conducted by email.
Thus, you can see how AI-powered noise reduction may improve and transform virtual communication, making meetings more productive and efficient. That means the audio quality of every call your team makes will be crystal clear. You can consider it among essential digital transformation tools for your business growth.
2. Project Management
A company's project management software is one of the most valuable digital transformation tools. It may improve efficiency and supervision, enhance cooperation, assure fast completion, and boost employee performance and productivity. But, one of the greatest mistakes companies make with project management systems is paying for a subscription, putting it up, and not teaching everyone how to use it. The project managers define tasks and deadlines in the program, while the rest of the team uses their techniques to monitor their progress. The result? Communication lack logic and misses deadlines.
Instead, ensure broad business acceptance by teaching everyone how to use the program and developing a single documentation source in case anybody has issues.
Popular project management software includes ClickUp, Trello, Asana, Airtable, and Monday. Software like these has valuable features such as email notifications to remind task owners when work is due, various methods to visualize a project (such as Kanban boards, timelines, or Gantt charts), and dependencies (so you know who to contact if a project is being held up) (so you know who to get if a project is being held up).
3. Customer Experience
One of the most recent trends in digital transformation is that businesses are becoming more customer-centric. As a result, several digital solutions may improve customer service, corporate operations, and product creation in response to client input.
Customer experience management software enables the following:
Measure and monitor measures for customer satisfaction. To evaluate customer attitude, track indicators such as Net Promoter Score, Customer Effort Score, and Customer Satisfaction Index. This functionality is offered by Delighted, Hotjar, Nicereply, and AskNicely.
1. Collect user comments
Using survey tools like Zonka Feedback, GetFeedback, and Qualtrics, you may collect consumer feedback through chat, email, SMS, and your website.
2. Deliver customer support
From creating a knowledge base where users can search for their answers to putting a live chat on your website, the appropriate customer support software may make it easier for customers to get the proper response. For example, software such as Front creates a single inbox (combining email, SMS, and social media inquiries) to enable your support staff to monitor and handle client requests more effectively. Similarly, Zendesk develops a ticketing system that converts all client emails, Tweets, and Facebook posts into tickets, making assistance simpler to handle. As with the other finest digital transformation tools for company success, it is an important factor.
3. Monitor social media for sentiment
Social listening software helps you to monitor social media for particular keywords or hashtags about your business and use the resulting data to make informed choices. For example, you may discover that a software product has a flaw you were unaware of, so you inform your engineering staff to fix it. Or, you may learn that clients like a specific retail location, prompting you to replicate its design in other places. In addition, social media monitoring software enables you to interpret the mood of your customers as a whole. Social listening software includes applications like Mention, Hootsuite, and Talkwalker.
4. Employee Engagement
In addition to the digital transformation tools and consumer experience, you must also consider the employee experience. With higher-than-usual attrition rates and a candidate-friendly job market, companies that want to flourish are investing in enhancing their workers' engagement, contentment, and overall experience. It requires rethinking and reshaping how you onboard and retain people using technologies.
Software for employee engagement may help you:
1. Measure and track employee satisfaction metrics
Culture Amp offers your company a forecast of employee attrition based on engagement and performance data. In addition, it includes scientifically-validated questionnaires for measuring employee engagement, diversity, and inclusion.
2. Gather employee feedback
Qualtrics enables the customization of surveys to get actionable employee feedback. These insights may influence your company's success and your organization's bottom line.
3. Recognize and reward employees
Implement employee recognition tools to assist your workers in feeling valued. For example, online systems such as Nectar and Bonusly enable employees to receive prizes for their efforts and recognize coworkers.
5. Knowledge Management
Knowledge management, according to IBM, is "the act of identifying, organizing, storing, and communicating information inside an organization."
Your staff will feel empowered to do their duties with proper knowledge management. They will not waste time and money requesting and searching for crucial information to fulfill their responsibilities. In addition to enhancing efficiency and saving time, knowledge management as digital transformation tools enables innovation inside a business. It facilitates the expansion of current knowledge, hence motivating action. Without it, key ideas and information will slide through the cracks.
Despite this, 82% of organizations think they "need to do a better job relating information to action," and 79% say they "need to be more successful at developing knowledge to kick-start innovations and launch new goods and services." So it is according to a 2020 poll by Deloitte.
If your organization has difficulty with knowledge management, the good news is that technology may provide help. For example, using software such as Guru, you may create an internal wiki for storing and managing content, such as the corporate manual. It establishes a single source of truth that your team can swiftly update. And software like Helpjuice may be used to establish a knowledge base (a collection of articles that answer frequently asked issues) for customers and staff.
6. People Analytics and Evaluations
People analytics tools and neuroscience-based tests are changing the recruitment and hiring environment. Rather than depending on people (who all have unconscious biases), these technologies enable organizations to rely on research to identify the best candidate for the position.
For example, Pymetrics has created a set of twelve online games based on neuroscience that measures candidates' soft skills. It is a component of Pymetrics' larger platform, which employs behavioral insights and AI to create a more equitable recruiting process. Instead of relying on resumes and questionnaires (which are self-reported and might be biased), firms that employ Pymetrics can use objective cognitive and behavioral data to determine if a candidate is a good match for a particular post. It is an important factor in digital transformation tools.
Using data and predictive analysis, Zoho Recruit enables recruiters to make quicker, more optimal recruiting choices. It can identify the sources from which the highest-quality applicants are sourced, improve the sourcing process, and provide progress reports.
7. Collaboration
Before the pandemic, organizations who refused to let remote work often argued that in-person communication was superior. Since then, innovative internet collaboration solutions have emerged, proving these companies incorrect.
Google Drive, ClickUp, and Microsoft 365 are examples of cloud-based collaboration platforms that enable global teams to coauthor documents and slideshow presentations asynchronously or in real-time. In addition, whiteboard applications like Miro simplify expressing ideas graphically and brainstorming remotely. You can not neglect collaboration as important element of digital transformation tools.
And as we will see in the next section, the metaverse will soon be home to even more great inventions.
8. Metaverse
The metaverse is defined by Meta (formerly known as Facebook) as "an embodied internet where you're in the experience, not just looking at it." In an October 2021 statement, Mark Zuckerberg said, "The defining quality of the metaverse will be a sense of presence — as if you are right there with another individual or in another place." you'll be able to do practically everything you can imagine, including interacting with friends and family, working, learning, playing, shopping, and creating, in addition to whole new experiences that don't match how we think about computers or phones today."
While the definition (and real-world application) of the metaverse is still unclear, the digital magazine decided to include it in our list of digital transformation tools because it can contribute to digital transformation by allowing us to connect the physical and digital in never-before-seen ways.
It is important to note that Meta is one of many companies pioneering in the metaverse industry. Microsoft, for instance, has introduced Mesh for Microsoft Teams, which enables coworkers to "experience presence" and interact "in person" through holoportation, holographic sharing, spatial rendering, and avatars.
9. Mobile App Development Company
Enterprise mobile app development services create applications based on the worldwide strategy of the client organization and make custom-tailored functionalities accessible on mobile devices. They produce software that is user-friendly, uses numerous sorts of complex data, and adheres to the most current security requirements.
60% of IT personnel now use apps for work-related tasks, and 71% spend more than 2 hours each week accessing corporate information on mobile devices, according to research. And these numbers will continue to rise. Here is a list of the best mobile app development companies for your business's growth. You can consider it in the list of important digital transformation tools.
10. Consider Digital Marketing Trends
Every year, we see new and unexpected digital trends that create the foundation for the future of marketing. Even in a challenging year like 2021, we have been pleased. Digital marketing trends in 2022 are predicted to be among the most creative ever.
TikTok, which has already outperformed all other platforms as the most popular social media network among Gen Z users, continues its upward trend at the start of the year. Furthermore, NFTs and cryptocurrencies gained popularity, sparking debate about the future of finance. Third-party cookies will be wiped out by Google in 2023, leaving advertisers and digital marketers less than two years to discover new methods to reach their target audiences. Facebook has renamed itself, Meta to represent the company's aim to embrace the metaverse, a 3D virtual world. It will helps in digital transformation tools for the success of your business.
Digital marketing trends are significant changes in the strategic direction of the digital marketing environment (such as the development of marketing strategies, consumer attitudes, and underlying technology) that influence how marketers should connect with their target audience.
Which Digital Transformation Tool Will You Integrate Into Your Workflows?
Digital transformation is about more than subscribing to the most recent trends. Purchasing unnecessary software is a waste of resources for your organization. Instead, it is about leveraging the appropriate technology to enhance your product or processes, making your business more competitive, efficient, and profitable. Reread this list of digital transformation tools and determine, based on your organization's objectives, which one you will test first.
Final Words
A digital transformation tools are software that facilitates an organization's transition to the digital world. It may automate jobs and procedures and enhance the customer experience. This tool's primary goal is to help organizations use technology for competitive advantage. These technologies enable businesses to get a comprehensive understanding of their users. It encompasses all customer contacts, including phone calls, emails, chat messages, and social media postings. The acquired data is then used to improve customer service and create products for new clients.