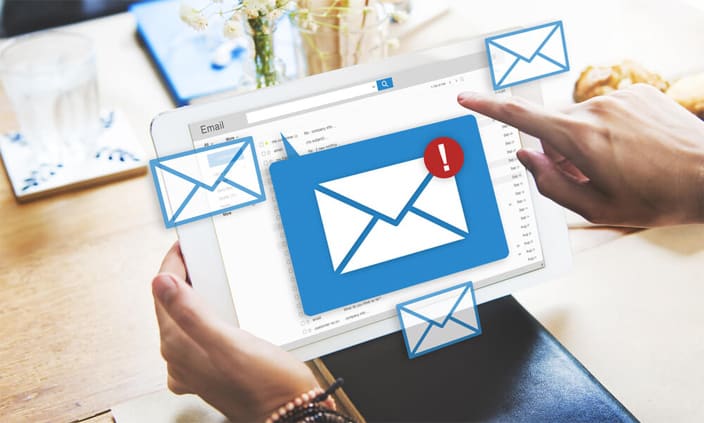 With billions of emails being sent and received each day, it's important that you take all the necessary steps to ensure your email stands out from the crowd – and a great way to do this is by creating a professional and unique signature.
However, many people don't know where to begin when it comes to crafting an effective email signature. That's why we've gathered some tips and tricks to help you make the most out of your emails so you can stay ahead of the game and make a lasting impression.
The Basics of Email Signatures
Your email signature is a small but powerful tool that can convey a lot about you and your brand. It can help separate you from the masses, boost your credibility, and even spark a conversation that leads to a meaningful connection or a business deal. Like any type of communication, your signature should be tailored to fit the style and tone you want to convey. However, there are some key elements that almost everybody should include in their email signature:
● Name – Start with your name and any titles you might have
● Job Title/Role – Include a brief description of your job and any relevant responsibilities you have
● Company – Include the name of your company or organization, its logo, as well as a link to its website
● Phone Number – Include your phone number so people can easily contact you.
● Social Media Links – Add links to your social media accounts so readers can learn more about you and your work
● Professional Photo – Include a professional photo of yourself to give your signature a personal touch
Once you have all the essential elements in place, you can start customizing your signature to reflect your style and brand.
Tips for Crafting a Professional Email Signature
Now that we have the basics covered, let's look at some tips to help you take your signature up a notch.
Keep it Simple and Concise
The most effective email signatures are simple and concise. Avoid including too much information or clutter, as this can make it difficult for the recipient to find the information they need. Stick to the essentials that we mentioned earlier and use short and concise sentences to keep it clutter-free.
Get Familiar With Your Email Service Provider's Settings
Many people don't realize this, but most email service providers have settings that allow you to customize your signature. For example, Gmail and Outlook both offer custom options so you can easily create a signature and apply it to all outgoing emails. You can even create multiple signatures for one account, which means you can choose which one to use depending on the situation. Just search how to add signature in Outlook or Gmail to find a detailed guide for your email provider.
Incorporate Personal Branding Elements
Incorporating personal branding elements into your email signature can help you stand out and make a lasting impression. Whether it's a tagline, a quote, or an eye-catching design element, use these elements to showcase your style and personality. Just make sure to keep it professional – steer clear of flashy graphics or animations and use minimal colors.
Utilize HTML and Rich Media
Using HTML code in your email signature can add visual interest and provide additional information about your brand. For example, you can add social media icons that link to your profiles, or a promotional banner to promote a new product or service.
Add a Call-to-Action
Including a call-to-action (CTA) in your email signature can encourage the recipient to take a specific action, such as visiting your website or connecting with you on social media. Make sure the CTA is clear, concise, and relevant to your brand.
Update Your Signature Regularly
It's important to regularly update your email signature to reflect any changes in your job title, company name, or contact information. This will ensure that your recipient has the most up-to-date information and can easily get in touch with you.
Best Practices for Email Signatures
Once you have your email signature finalized, here are a few best practices to keep in mind:
Etiquette and Legal Considerations
Email signatures should adhere to some general rules of etiquette. Refrain from using too many capitals or punctuation, and keep the signature brief and easy on the eyes. Moreover, make sure that you are aware of any laws associated with your industry in terms of what must be included in a signature such as legal disclaimers. Familiarizing yourself with relevant regulations is key to staying compliant!
Email Signature Management Tools
If you are managing multiple email accounts, investing in an email signature management tool can be a great way to save time and effort. This type of tool allows you to easily manage your accounts, create and quickly deploy signatures, track metrics such as clicks, and more.
Using Signatures in Different Contexts
As mentioned earlier, you may want to consider having multiple signatures for different contexts. For instance, when networking or applying for jobs, your signature should be tailored to the situation and include more information than a basic signature. Whereas when sending out quick replies or internal emails, a more basic signature may be more appropriate.
Conclusion
Having an effective email signature is key to making a good first impression and fostering meaningful connections – especially in the digital age. With just a few simple steps and careful consideration, you can create an email signature that reflects your professional image and helps promote your brand. Just remember to keep it short, sweet, and professional – and you'll be sure to make a lasting impression on your recipients!