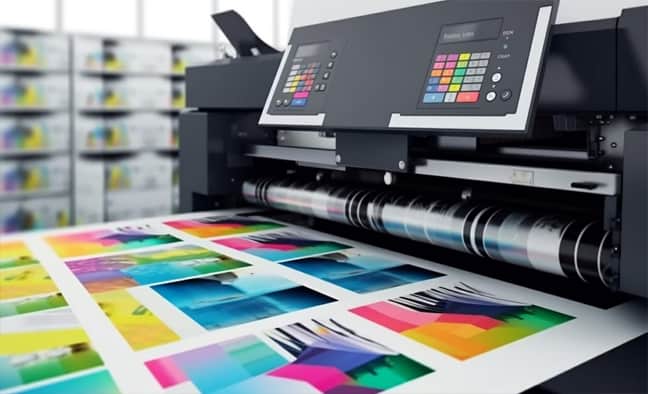 How to Choose and Use Label Printers: The modern workplace is characterized by constant change and development. It requires effectiveness and precision in all processes. With more focus on digital transformation, conventional tools, and procedures are being replaced by technologically superior alternatives. In this wave of change, label printers have become game-changers that have made a big difference in how businesses run their most important tasks.
Label printers are becoming indispensable packaging, transportation, and inventory management tools. Accurate labeling is not merely a matter of convenience but a regulatory requirement in many industries. Mislabeling can result in confusion, delivery mistakes, customer dissatisfaction, and even legal issues. Therefore, it is impossible to overstate the significance of having a dependable, high-performance label printer.
The Benefits of Having a Label Printer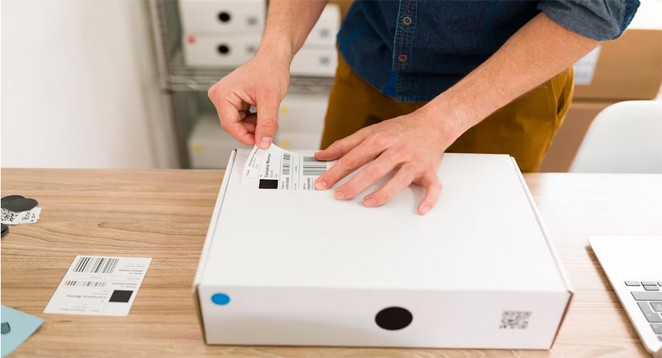 The benefits of using a label printer are many, and they can help you save money on your next purchase. Due to their various proportions, they are suitable in multiple settings, from a sprawling corporate setup to a modest home office. These printers are highly capable, producing labels with high accuracy that are simple to read and scan.
Label printers are designed to keep up with the fast-paced corporate environment at speed. They can generate labels quickly, minimizing wait times and maximizing output. This rate of output is not at the expense of quality. Modern label printers can print labels that are precise, clear, and resistant to handling, ensuring that your shipments arrive at their destination without a doubt.
Another significant advantage of label printers is their cost-effectiveness. Many use thermal printing technology, eliminating the need for expensive ink and toner. These savings can contribute to the long-term financial health of your business.
The value of label printers as covert collaborators cannot be overstated. These devices are designed to perform their functions with minimal effort, allowing you and your team to concentrate on other essential business functions. They are dependable, ready-to-print labels and simple to maintain, ensuring minimal interruption.
Criteria When Choosing a Label Printer
You may be wondering what to search for in a label printer. We have enumerated several essential considerations for your review.
1. Printing Speed and Quality
It is essential to make sure that the labels are readable and clear. Look for a printer capable of producing high-resolution prints. In addition, a quick printer saves time, which increases productivity. Some label printers can have one label per second, which is impossible with conventional devices.
2. Compatibility
A printer compatible with multiple operating systems provides greater versatility. Because it is compatible with iOS, Android, Windows, and Linux, you can print from almost any device, including your smartphone, tablet, and computer.
3. Connectivity
Today, wireless connectivity is a necessity, not a luxury. A wireless or AirPrint-capable printer eliminates the need for cables and enables printing from anywhere within range. USB connectivity is a convenient fallback that ensures your printer is always operational.
4. Ink-less Operation
If you frequently need to replace the ink or toner, printing many labels can be expensive. Innovative printers have eliminated the need for ink, rendering them a long-term, cost-effective option.
5. Automatic Detection of Labels
Manually cropping labels requires considerable effort. A printer with intelligent label detection can automatically adjust its settings according to the label's size and type, saving time and reducing waste.
6. Portability
A printer that fits in a bag or can be easily transported around the office is a game-changer, particularly for business owners who frequently need to modify their configurations. Creating and printing labels on the go enables you to respond immediately to urgent orders or inventory changes, regardless of your location.
Label Printer You Require
The label printer provides a variety of customizable options. Both models are compatible with Mac, iPhone, iPad, Android, Windows, Chromebook, and Linux. This extensive compatibility ensures seamless label printing from any device or application.
The Label Printer offers incredibly rapid printing capabilities, producing one label per second. Combined with their high resolution, this guarantees that rapidity and clarity are maintained. The ability of label printers to print up to 325,000 feet of labels without ink is a defining characteristic. This operation without ink can save significant costs, particularly for businesses with a high printing volume.
Additionally, it provides intelligent label detection. It eliminates the time-consuming manual adjustment process, allowing the printer to adjust automatically based on the size and type of the label. Lastly, label printers' adaptability must be balanced. Their adaptable scale makes them ideal for various configurations without sacrificing their durable characteristics or output quality.
Conclusion
Selecting the ideal label printer necessitates a thorough an in-depth analysis of your unique requirements and an understanding of the essential features that can meet these requirements. The Label Printer provides a robust solution packed with impressive features and a flexible design. Be sure to consider these factors when selecting a label printer for your company.