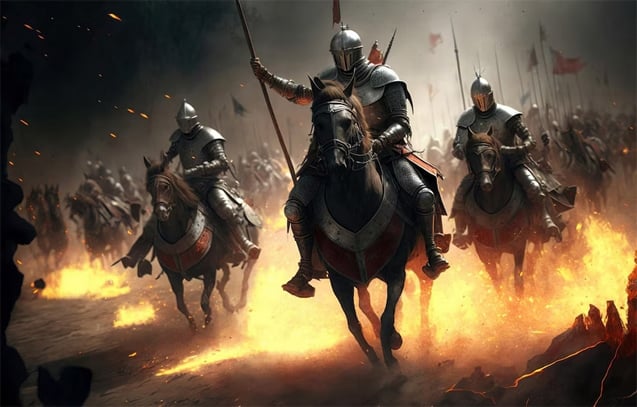 Here's a list of the best medieval games on PC, perfect for those who want to be a knight defending the realm or a peasant trying to survive. Medieval games are less common than you might think. Most video games have swords, armor, or food items like roast chicken. However, these games often include characters like bearded hermits who can throw magic fireballs. It is important to note that the average medieval peasant had minimal knowledge about such things.
We have listed the top PC games focusing on classic action with swords and battles without any fancy effects or magic. Medieval games vary in style, with some leaning towards fantasy themes. This list is not ranked in any specific order. All the games are worth playing. It's just about finding the one that suits your medieval dreams.
1. Legend of Grimrock II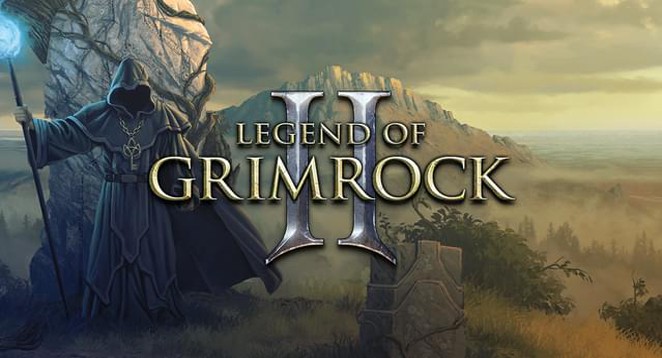 Release Date: 15 Oct 2014 | Platform: PC
Multiplayer: No
Co-op: (Local: No | Online: No)
Genre: RPG, Dungeon Crawler, Adventure, Fantasy, Puzzle
Legends of Grimrock II could be a satisfying game if you enjoy classic dungeon crawlers with grid-based movement. In this game, players follow four prisoners who end up stranded on the mysterious and lonely island of Nex after a shipwreck. The prisoners must carefully explore the area to find a way to escape. Players must rely on their cunning rather than brute force to navigate through ancient ruins, unusual shrines, and a vast underground network of dungeons. Developers created the game to encourage players to explore and solve puzzles. Also, once you complete the campaign and become skilled at the dungeons created by the developers, you can use the Dungeon Editor. Players can use tools to make their adventures, puzzles, and traps for others to enjoy. This game is one of the best Medieval games for PC to consider.
2. A Plague Tale: Requiem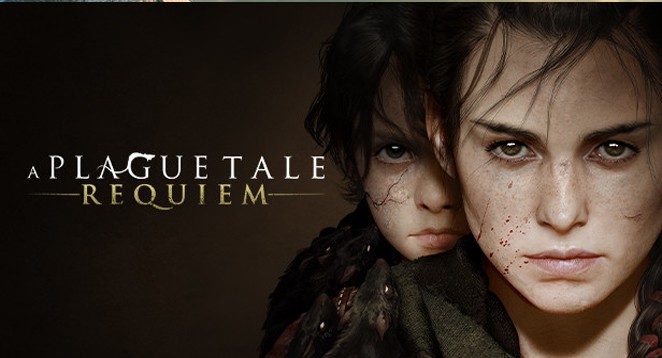 Release Date: 17 Oct 2022 | Platform: PC, PS5, Xbox Series X|S, Switch
Multiplayer: No
Co-op: (Local: No | Online: No)
Genre: Adventure, Action, Exploration, Emotional, Realistic
If you liked A Plague Tale: Innocence, you'll enjoy its sequel. It was a big success in the best Medieval games, so give it a try! Players can continue the story of Amicia and Hugo's journey. The game is similar to the first one and continues its story. If you still need to start, you should begin with the first game campaign. For those who played the first game, A Plague Tale: Requiem continues the story of Amicia and Hugo as they try to enjoy their new life in a distant land. But Hugo's curse forces them to leave the area again. Their only hope now rests on a possible island that could finally cure Hugo's curse.
3. Assassin's Creed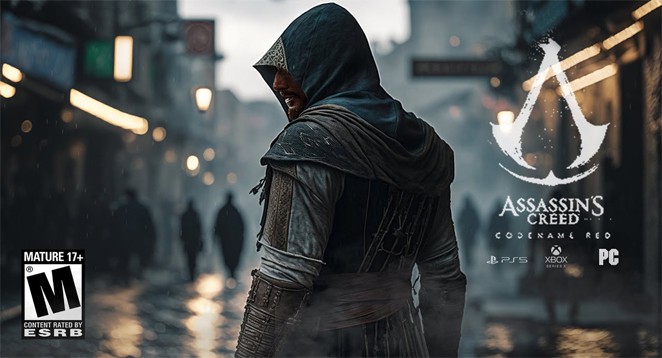 Developer: Ubisoft Montreal
Publisher: Ubisoft
Platforms: PS3, X360, PC
The original Assassin's Creed game portrayed the medieval Middle East in a very detailed and realistic. The game had a science fiction background, but its world was well-developed and enjoyable. Ridley Scott's film Kingdom of Heaven influenced the game's creators. They incorporated many visual ideas from the movie. The game's title is set in the Holy Land during the Third Crusade of 1191. If you haven't played the first game in a while, give it another go. Considered to be one of the best Medieval games available, this game is a must-have addition to your collection.
4. Mount & Blade II: Bannerlord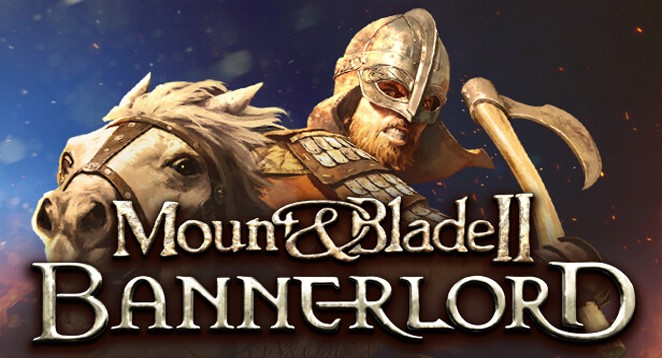 Release Date: 25 Oct 2022 | Platform: PC, PS5, PS4, Xbox Series X|S, Xbox One
Multiplayer: Yes
Co-op: (Local: No | Online: No)
Genre: Medieval, Strategy, Open World, RPG, War
If you liked the first Mount & Blade game, try Mount & Blade II: Bannerlord. It is a prequel that happens many years before the first part. Get ready for another exciting strategic action RPG! You can build your army and embark on thrilling battles in this game. A civil war is starting, with kingdoms preparing for battle. Players can create their main character and build an army. You can lead your army and fight in a solo campaign or test your skills against others. This game offers online PvP for players who want to compete in ranked matches and test their skills. It is one of the best Medieval games for PC on this list.
5. Thymesia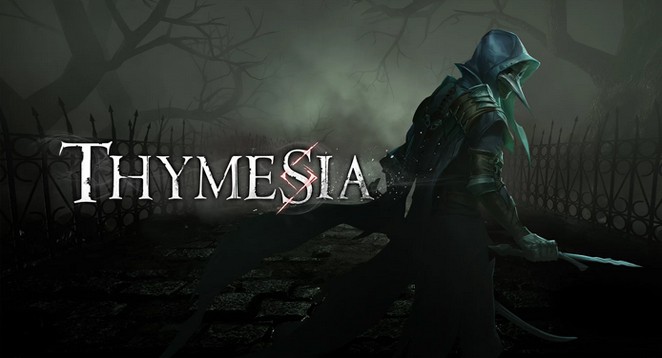 Developer: OverBorder Studio
Publisher: Team17
Platforms: PlayStation 5, Nintendo Switch, Xbox Series X and Series S, PC
On our list, Thymesia is one of the best Medieval games for PC. Welcome to the medieval world of Thymesia, where a formidable threat awaits you amidst the surrounding darkness. In the land of Hermes, people became obsessed with Alchemy. They believed it would solve all their problems. However, it only added to the impending disaster. The king's ban on Alchemy led to a disastrous catastrophe that ruined the kingdom.
Your only hope now rests on one person's memories. But the memories are scattered throughout this fallen kingdom. Can you find all of them to learn the truth and save the kingdom?
6. Going Medieval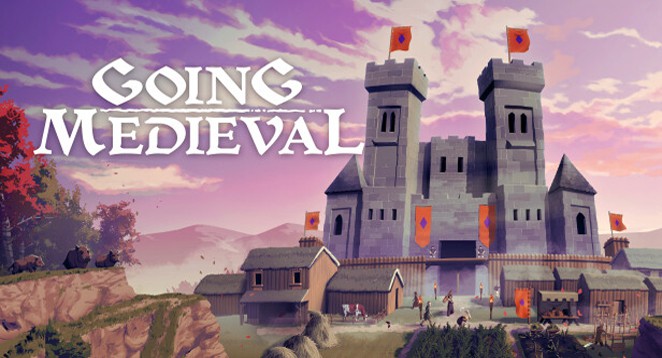 Publisher: The Irregular Corporation
Developer: Foxy Voxel
Platforms: PC, Linux
In this best Medieval game, players control a group of settlers and help them survive by building settlements and fortresses to overcome nature's challenges. You're responsible for ensuring everyone in the colony is happy and managing well in this unpredictable world. In addition to building and upgrading structures and tools, crafting and farming elements will keep you busy for hours as you work towards creating the ideal colony. The game has various objectives, so remember to focus on them too.
7. Medieval Dynasty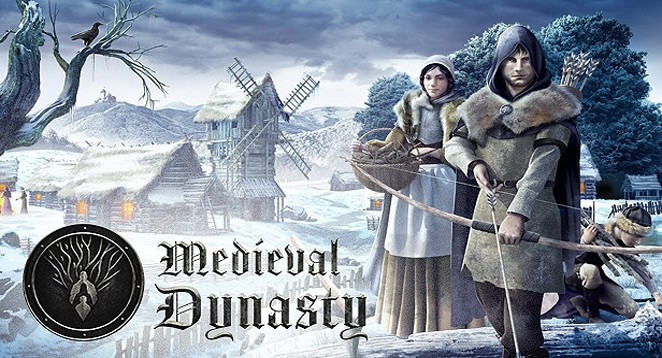 Publisher: Toplitz Productions
Developer: Render Cube
PC platform.
Imagine being a man who has seen the horrors of war and escaped, determined to control his destiny. Players can explore the wilderness, follow a main quest, or focus on improving their skills in this medieval world. Medieval Dynasty captures the essence of realism, from establishing a town and protecting it from the wilds to creating a home and starting a family. Pay attention to dynamic day and night events and weather patterns. Stay prepared with weapons and resources. Design your character and embark on a thrilling adventure in this fantastic game that seamlessly blends simulation, roleplay, and strategy elements. You must try this best Medieval game for PC.
8. Chivalry 2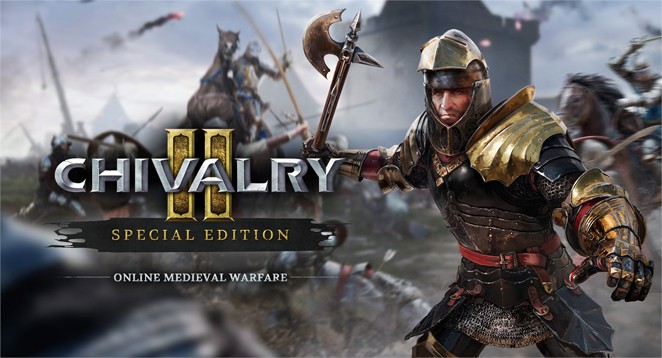 Publisher: Tripwire Interactive
Developer: Torn Banner Studios
Platforms: PC, PS4, PS5, Xbox One, Xbox Series X/S
Chivalry 2 is a multiplayer game set in medieval times. Players can team up with up to 64 others in a team deathmatch. You have many medieval melee weapons and fighting styles to choose from for battle. What makes this title different? You can cut off your enemies' limbs, grab them, and use them as weapons. There are different multiplayer modes with other objectives, but the main goal is always to kill your enemies using the weapons from that time period. Get ready for intense gameplay and unforgettable epic battles. It is one of the best Medieval games to play.
9. The Witcher 3: Wild Hunt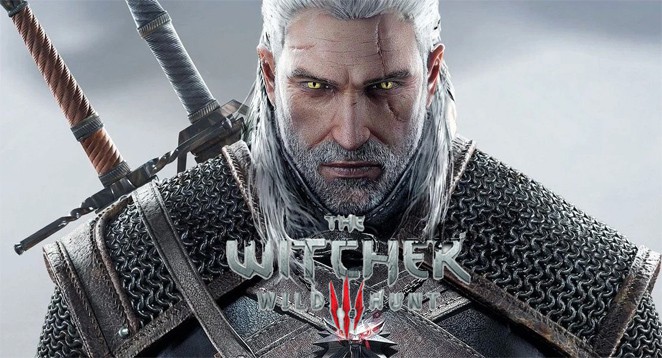 Developer: CD Projekt Red
Publisher: CD Projekt
Platforms: PC, PS4, XBO, NS
If you're a fan of western RPGs, you've played at least one of the Witcher games. The Witcher 3: Wild Hunt was a great game with captivating stories and detailed worlds. The third installment of the game had improved graphics and a more vibrant world with lots of quests and exploration.
As Geralt of Rivia, players will face the invasion of the Northern Kingdom and the growing threat of the Wild Hunt. The Witcher 3: Wild Hunt offers a huge world to explore and plenty of campaigns and quests to keep you entertained for countless hours. Hopefully, The Witcher 4 will significantly impact the gaming world when it comes out.
10. Hellblade: Senua's Sacrifice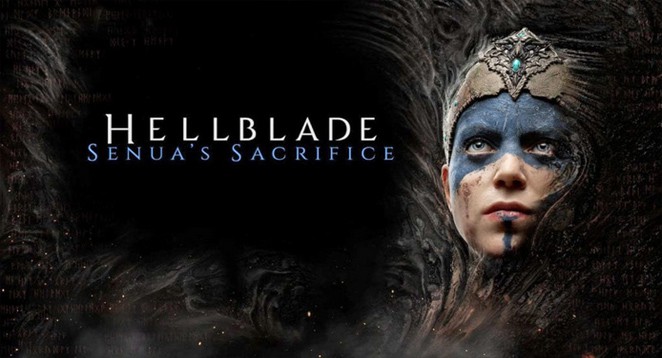 Developer: Ninja Theory
Publisher: Ninja Theory
Platforms: PC, PS4, XBO, NS
Hellblade is a hack-and-slash game made by Ninja Theory. It's often called an 'independent AAA video game.' Created by a small indie studio, this title has an impressive level of detail, comparable to what you would expect from a big AAA game release. Hellblade is a story about a Celtic warrior named Senua who journeys through Hell. Senua's perception of Hell is influenced by her mental illnesses, causing her to see it in a distorted way.
Senua has hallucinations, delusions, anxiety, and depression. Due to these illnesses, our main character goes on a personal journey, which Ninja Theory crafted with great care. For the best experience, use headphones while playing the game. Senua's voices will feel like they're whispering right into your ear.
11. MediEvil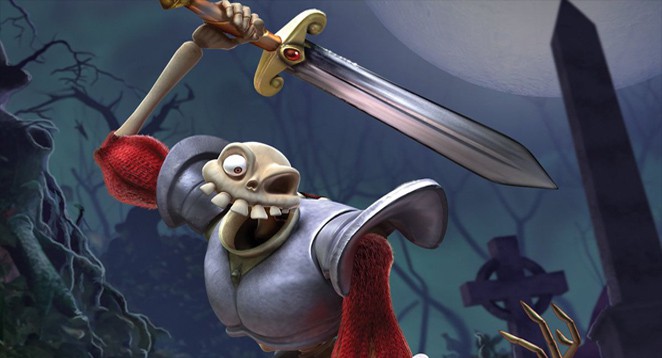 Developer: Other Ocean Emeryville
Publisher: Sony Interactive Entertainment
Platforms: PS4
We've noticed a significant trend in the latest consoles. Classic games are being revived, remastered, and remade, making them accessible to old and new players. MediEvil, a game released in 1998 for the PlayStation, was remastered for the PlayStation 4 in 2019 with impressive graphics.
MediEvil is a game about Sir Daniel Fortesque; a knight brought back to life to defeat the evil sorcerer Zarok. This story is wacky and appeals to both new and old fans. It's one of the strangest additions to this list. Although some parts of the gameplay didn't please everyone, the remake is stunning and worth getting just for its visuals.
12. Hellish Quart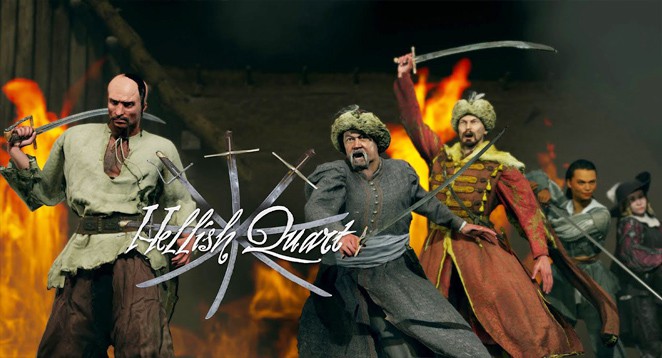 Publisher: Kubold
Developer: Kubold
Platforms: PC
If you are looking for the best Medieval games for PC, it is for you. Hellish Quart is a simple and unique fighting game where players use swords to battle each other. Players engage in combat with a blade, aiming to defend against attacks and inflict serious harm on their opponent to win. Battles, much like sword fights, are unpredictable and can lead to dismemberment and death. The scenes are gruesome, and the title focuses a lot on sword skills, which makes it even more enjoyable. You've probably never played a game like this unless you're a fan of Bushido Blade.
13. Styx: Shards of Darkness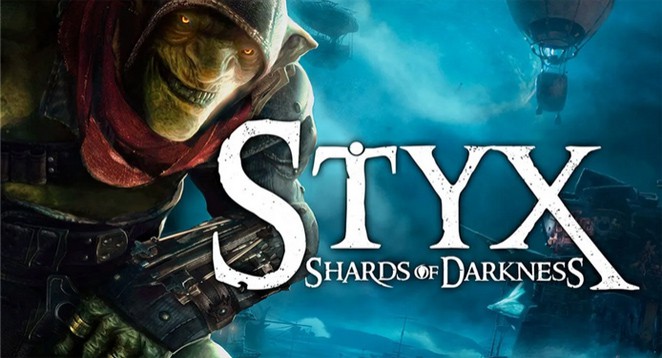 Developer: Cyanide
Publisher: Focus Home Interactive
Platforms: PC, PS4, XBO
Styx: Shards of Darkness is a stealth game made by Cyanide. In the third game of the Of Orcs and Men series, players control the main character Styx. The game's main objective is to infiltrate the Dark Elven city of Korangar and discover why the dark elves and dwarves have formed a new alliance.
If you liked previous Styx games, you'd be happy to know that most gameplay elements are back in this new release. Styx can briefly turn invisible, set traps, and create clones to defeat nearby enemies. The game also has a multiplayer co-op mode where the second player controls one of Styx's clones.It is the place to go if you're looking for the best Medieval games PC.
14. Elden Ring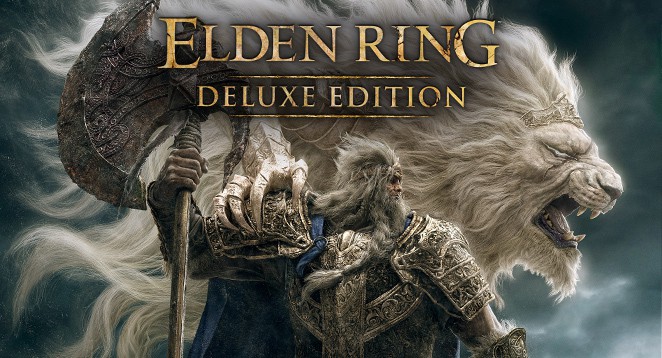 Publisher: Bandai Namco
Developer: FromSoftware
Platforms: PC, PS4, PS5, Xbox One, Xbox Series X/S
Elden Ring, a game of the year contender, is a collaboration between George R. R. Martin and Hidetaka Miyazaki. The dark and surreal title is a unique twist on beloved souls like games. It offers players a vast open world and an engaging story that sets them apart from others. Players can play with friends in a drop-in co-op mode, but specific requirements must be met beforehand. This feature lets you team up with friends to defeat bosses, which is helpful. The FromSoftware title is inspired by medieval times, with armor, weapons, and classes. It's a must-play as it is among the best Medieval games on our list.
15. Risen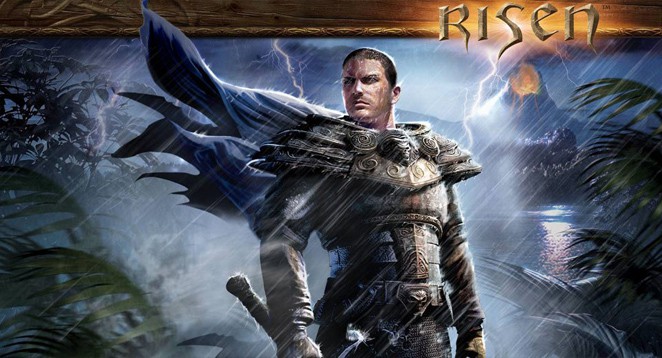 Developer: Piranha Bytes
Publisher: Deep Silver
Platforms: PC, X360
Risen is the fourth game in the Gothic series and among the list of best Medieval games for PC. It has a medical setting, unlike Risen 2, which is about pirate adventures. Every choice you make has a real impact in a dark and immersive fantasy world. This game, which is a decade old, is still fun in 2022. It has many side quests, various monsters to battle, and a large open world that draws you in.
16. Kingdom Come: Deliverance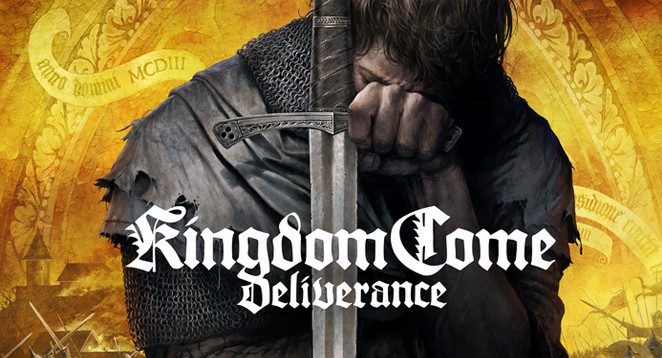 Developer: Warhorse Studios
Publisher: Deep Silver, Warhorse Studios
Platforms: PC, PS4, XBO
It is for you if you are looking for the best Medieval games PC. Kingdom Come: Deliverance is a historical RPG set in a beautiful open world. This game is set in the 15th century and is designed for one player. It includes realistic armor, clothing, and combat techniques from that period.
When the old king of Bohemia dies, his heirs cannot gain the necessary ability and power to claim the throne. Seizing the chance amidst the country's instability, the former king's brother assumes control in Bohemia. In this RPG, players become a blacksmith's son whose family was killed by an invading army. Fueled by revenge, the son hunts down his family's killer and helps the rightful heir reclaim the throne.
17. For Honor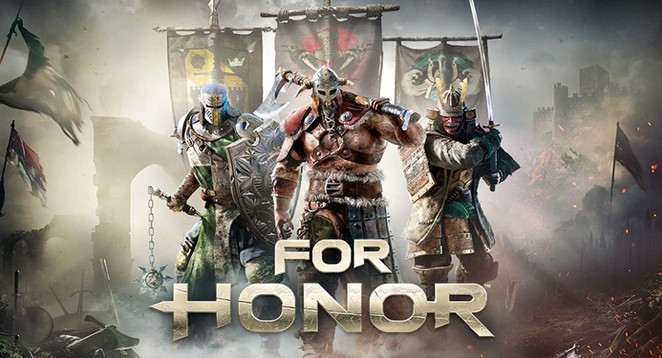 Developer: Ubisoft
Publisher: Ubisoft
Platforms: PC, PS4, XBO
For Honor is a fast-paced and strategic game where players engage in close-range combat. It is a third-person melee fighting game that focuses on competition and teamwork. The game features warriors from medieval times battling against each other. Players become Vikings, knights, or samurai in this game and engage in a fierce melee battle. This game is an action hack-and-slash type you may have already played or heard of. For Honor is a game where different factions fight each other in intense battles. The game emphasizes accurately swinging your weapon to hit your enemies.
18. Mount and Blade: Warband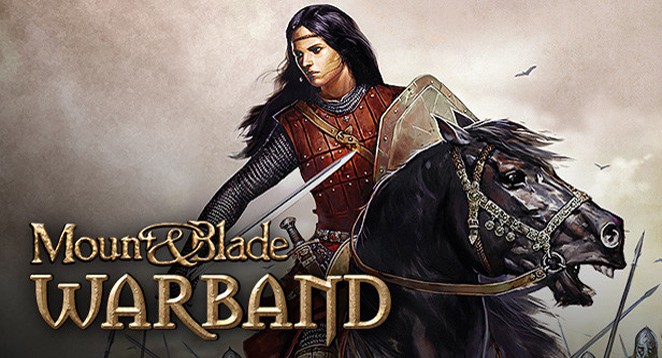 Developer: TaleWorlds Entertainment
Publisher: Paradox Interactive, Ravenscourt
Platforms: PC, Mobo, PS4, XBO
Mount and Blade is an incredibly vast and immersive medieval world simulator. Players can begin as ordinary people and work their way up to becoming the king through determination and effort. If you don't want to be a royal, you can be anything you want – a thief, a beggar, a farmer, or something else. You can spend your days discussing strategy politics or simply enjoying your daily routine. Although incredibly ambitious, this game may not be the most beginner-friendly. But once you start, escaping becomes even more difficult.
19. Chivalry: Medieval Warfare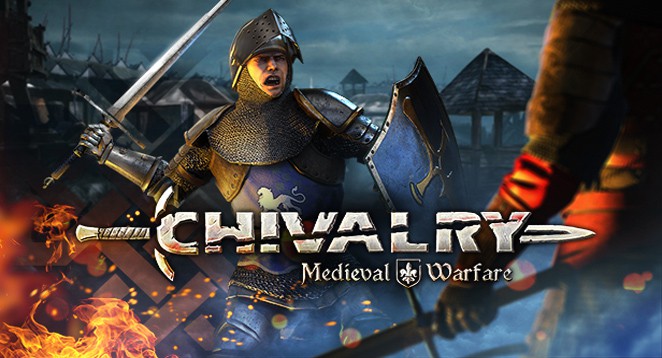 Developer: Torn Banner Studios
Publisher: Torn Banner Studios, Activison
Platforms: PC, PS3, PS4, X360, XBO
It is one of the best Medieval games for PC on our list. Chivalry: Medieval Warfare is a class-based shooter game inspired by the Half-Life 2 mod Age of Chivalry. It focuses more on melee weapons rather than guns. Players have a wide selection of bows and siege weapons to choose from. Although it's not the most realistic medieval game, it doesn't include magic or orcs. In this 2012 game, players can take over castles, raid villages, and fight enemies. It also has an arena mode where up to 32 players can play together.
20. Warhammer: Vermintide 2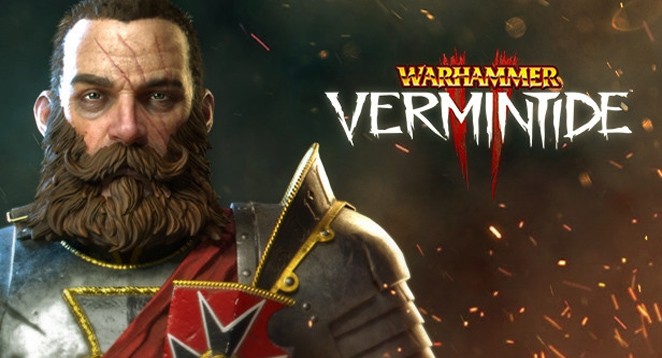 Developer: Fatshark
Publisher: Fatshark
Platforms: PC, PS4, XBO
Warhammer: Vermintide 2 is a fun first-person action game that continues the story from the first game, Warhammer: End Times – Vermintide. Players battle a Chaos army and a group of ratmen called Skaven in the game. The game focuses on close combat with various weapons and abilities, making battles fast-paced and exciting. Players can choose from five characters and customize them to fit different class pathways, giving them unique skills and abilities. The game is available on popular platforms like PC, Xbox One, and PlayStation 4. Sorry, but there are no plans for a Nintendo Switch port.
21. A Plague Tale: Innocence
Developer: Asobo Studio
Publisher: Focus Home Interactive
Platforms: PC, PS4, XBO
The story takes place in France in the year 1349. A Plague Tale: Innocence is set in a plague-ravaged land. Rats travel in groups, so uninfected people must be cautious while moving around. In addition to the infected rats, there is another group to be wary of – the Inquisition. Players become Amicia de Rune and her younger brother Hugo de Rune in the game. The Inquisition is chasing them, but the reasons are not known.
A Plague Tale: Innocence is played in a third-person perspective and focuses on stealth to avoid enemies. Combat is primarily used to distract guards or swarms of rats. When you're not trying to stay hidden, the game offers players a set of puzzles. To finish the main story, it usually takes around ten hours. So, if you want something enjoyable to do on a free weekend, try out this game.
22. Crusader Kings 2
Developer: Paradox Development Studio
Publisher: Paradox Interactive
Platforms: PC
On our list, it is one of the best Medieval games for PC. Crusader Kings 2 is a legendary game that lets players run a medieval country and battle with other nations. It is known for its extensive gameplay and vast world. Become the ultimate Crusader King by developing your country, engaging in war and politics, and strategically managing your lineage. If you want to stay with the church, don't anger the Pope.
The title became free to play in 2019, so make sure to give it a try. Strategy games, even though they came out ten years ago, always seem to retain their appeal.
23. Mordhau
Developer: Triternion
Publisher: Triternion
Platforms: PC
Release: April 29, 2019
Mordhau, released in 2019, gained popularity for its hack-and-slash multiplayer gameplay. It was often compared to For Honor. In this game, players join a battle with over sixty players. Their goal is to either outlast their opponents or help their team win. The focus is on close combat, with various weapons like swords and arrows available. Players can customize their weapons and armor in the game. They can craft weapons using different parts and adjust their armor to better withstand powerful attacks.
24. Dark Souls
Developer: FromSoftware
Publisher: Namco Bandai Games
Platforms: PS3, X360, PC, PS4, XBO, NS
It is considered to be one of the best Medieval games for PC that we have ever come across. Dark Souls is a brutally challenging game set in a mythical medieval age. Lodran is a medieval-inspired game world that, while not very authentic, is still great. Dark Souls is a challenging game that explores themes of death, rebirth, trial and error, and exploration. It requires building muscle memory and is unsuitable for easily discouraged people. We're sure you already know that. If you want to play all three highly praised Dark Souls games, get the Dark Souls Trilogy on Xbox One, PlayStation 4, or PC.
25. The Elder Scrolls V: Skyrim
Developer: Bethesda Game Studios
Publisher: Bethesda Softworks
Platforms: PC, PS3, X360, XBO, PS4, NS
It is one of our list's best Medieval games for PC. Yes, it is still doing well. The fifth Elder Scrolls game, released on November 11, 2011, is still popular today. It is due to a dedicated group of modders and loyal fans. Dragons are mentioned in many medieval texts, but Skyrim is not considered authentic. The setting is inspired by Scandinavian lore and history, making it a must-have on our list.
26. Darkest Dungeon
Developer: Red Hook Studios
Publisher: Red Hook Studios, Merge Games
Platforms: PC, PS4, PSV, Mobo, NS, XBO
This game is a challenging gothic roguelike. It's a turn-based RPG that focuses on the psychological stresses of adventuring. In the game, players must gather, train, and guide a team of powerful heroes to battle against various challenges like stress, farming, and disease. This game is known for its addictive nature, combining real-time movement with turn-based combat.
27. Medieval II: Total War
Developer: Creative Assembly
Publisher: Sega
Platforms: PC
The Total War series is like a fancy board game, where battles happen in real-time strategy whenever there is conflict. Medieval 2 is also not an exception. Choose a medieval power to conquer the Dark Ages and emerge victorious. Defeat your enemies in epic battles, use diplomacy wisely, and avoid angering the Pope.
28. The Witcher 2: Assassins of Kings
Developer: CD Projekt Red
Publisher: CD Projekt
Platforms: PC, X360
The second Witcher game is set in a medieval fantasy world with non-human characters. The setting is so well done that it doesn't really matter that it's not our world. The world is whole of monsters and magic, inspired by Polish history and Slavic mythology. Players will have a great time exploring the story and uncovering different endings. Although not as popular as The Witcher 3: Wild Hunt, there's no reason why you shouldn't continue playing Geralt's adventures.
29. Dark Souls 3
Developer: FromSoftware
Publisher: Bandai Namco Entertainment, FromSoftware
Platforms: PC, PS4, XBO
Dark Souls III, the fourth game in the Souls series, became Bandai Namco Entertainment's fastest-selling game. It sold an impressive three million copies worldwide within two months of its release.
If you liked the previous Souls games, you should play Dark Souls III. The game starts in the Kingdom of Lothric, but I will only go into a little detail about the story. Players discover that the First Flame is fading, and if it goes out, it will bring about the Age of Dark, causing undead and cursed creatures to emerge. This entry is often considered the best in the series, and there are good reasons for that.
30. Dragon Age: Inquisition
Developer: BioWare Edmonton
Publisher: Electronic Arts
Platforms: PC, PS3, PS4, X360, XBO
Dragon Age: Inquisition is the third game in the Dragon Age series. It's an action role-playing game where you play as the Inquisitor. Your mission is to handle civil unrest and fight against dark forces in the land of Thedas.
The developers say that Dragon Age: Inquisition occurs on the same continent as the previous games. However, the exploration in this game is much bigger. The map is five times larger than the first Dragon Age game. To fully enjoy this, make sure you have enough time to explore. While it's helpful to play the first two games to understand the story better, you can still have a great experience without prior knowledge.
31. Wo Long: Fallen Dynasty
Platform: PC PS4 Xbox One PS5 XSX|S
Release Date: March 03, 2023
Team Ninja, known for games like Ninja Gaiden, Dead or Alive, and Nioh, also released Wo Long: Fallen Dynasty. This game is an action RPG set in the Later Han Dynasty China. This game tells the story of a new demonic plague that has devastated the world, reducing most kingdoms to ruins. Players will take on the role of a militia soldier fighting to rid the land of demonic creatures who have taken over the world. If you like action RPGs or are a fan of the studio's previous game, Nioh, you might enjoy this one, too. It's worth checking out. The first boss in this game is considered difficult compared to the other bosses.
32. Total War: Warhammer III
Release Date: 17 Feb 2022 | Platform: PC
Multiplayer: YES
Co-op: (Local: No | Online: 8)
Genre: Turn Based, Strategy, Fantasy, Action, War
On our list, it is one of the best Medieval games for PC. A new game in the Total War: Warhammer series was released in 2022. Once again, players are getting a strategic RPG with a new campaign centered around the Daemon Prince. In the game campaign, a rift opens to the chaos realm. The Daemon Prince enters to cause chaos in the lands. Players will lead an army to defend against enemy threats destroying the lands. If you want to take a break from the campaign and try out your leadership skills in multiplayer, there is an option. This version has a few different game modes. You have other options to play with friends, like the eight-player Realm of Chaos multiplayer campaign, 1v1 Domination, ranked matches, and custom battles.
Final Words
The best Medieval games are listed here for PC, Android, Mobile, PlayStation 4, Xbox One, Stream, and Free Online Play.