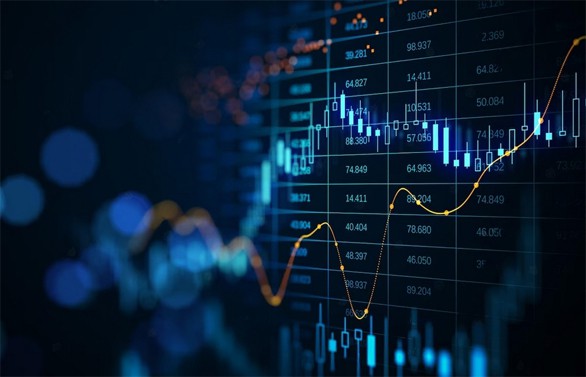 Best Stock Trading & Investment Apps: Start investing with the proper stock trading app. The best stock trading app makes it easy to buy and sell shares on the go by acting as a middleman between you and the stock market. We created a guide where we ranked and reviewed Australia's top 16 stock trading apps. We also shared our top pick for 2023. This way, you can save time and start researching stocks instead of getting overwhelmed by choosing the right app.
16 Best Stock Trading & Investment Apps
Picking the right mobile trading app is crucial for growing your Australian shares portfolio. The best stock trading app can support you with advanced tools and provide the latest market news, making trading Australian stocks easier. We made a guide where we ranked and reviewed the best stock trading apps. I also shared my top choice for 2023. It will help you choose the right app for you.
1. eToro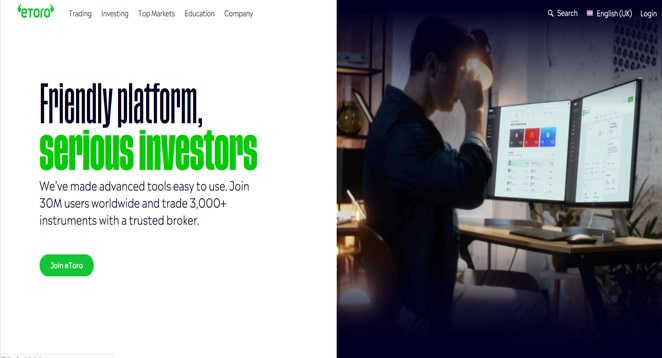 If you want a simple stock trading app with good social selling features, try eToro. eToro trading platform was established in 2007. It is ideal for beginner and intermediate traders due to its user-friendly app and affordable commissions. The EU, UK, and Australia have regulations for it.
eToro stands out because of its social trading feature. You can learn faster by chatting with other traders, following their strategies, and copying their trades on the platform. The great thing is there are no fees for this feature. To copy successful traders, you locate and follow experienced traders with a proven track record. Then, you instruct the trading app to replicate their trades. The mobile app from eToro is user-friendly and can be downloaded on Android and iOS devices. The layout is simple and attractive, making it easy to use. It has all the same features as the desktop app.
eToro is a broker that offers zero-commission fees for stock trading. Don't worry about socialism in Australia. They only charge a 0.5% deposit fee. If you invest $10,000, you will give Etoro $50. Spread. Simply put, it's a fee based on the gap between the buying and selling prices.
Website: https://www.etoro.com
2. IC Markets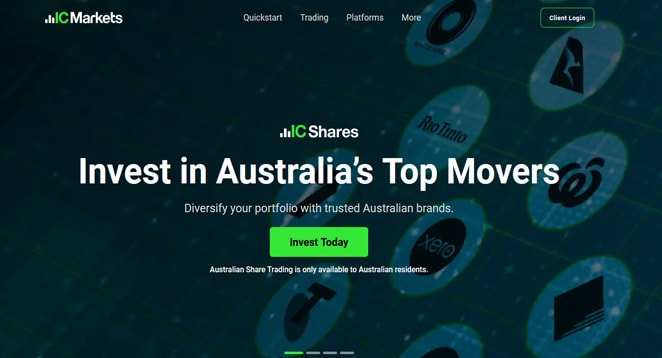 IC Markets is a stock trading app founded in 2007. ASIC regulates it. The company mainly focuses on providing clients with the best trading experience. They also have affordable prices, a wide range of free forex education tools, and technical analysis options. IC Markets has very competitive spreads in Australia, starting as low as 0.0. Raw Spread is an excellent option for professionals. They can benefit from low spreads and commissions, starting at $3.5. Raw Spread offers users more than 60 currency pairs and quotes from 25 pricing sources.
The IC Markets cTrader app works on Android and iOS devices. It lets you trade stocks, ETFs, indices, metals, and forex. It supports both MT4 and MT5. The app is one of Australia's fastest stock trading apps, with execution speeds of 40ms. For trading platforms, you have MetaTrader 4 and 5 and desktop and mobile versions of cTrader. Like other trading apps in Australia, you can access 1:30 leverage. You can access a demo account without going through the complete signup process, unlike eToro.
Website: https://www.icmarkets.com.au
3. IG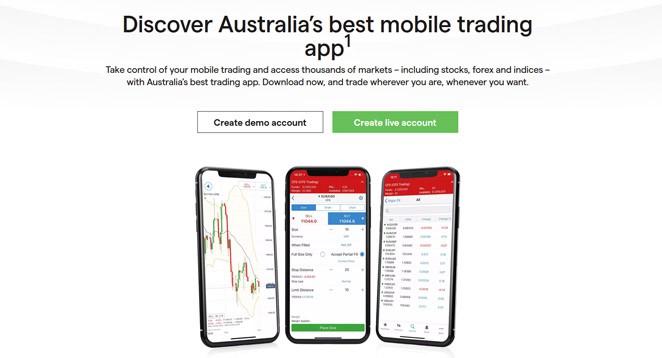 IG is a well-established broker that has been around since 1974. The company is listed on the stock exchange (FTSE250) and regulated by top-tier regulators like ASIC. IG is the biggest online stock trading platform, with over 313,000 traders in 17,000 markets worldwide. It's also considered one of the best. IG is more than just a stock trading app. Are 17,000 markets available for trading, including shares, commodities, crypto, bonds, forex, indices, options, and ETFs.
IG does not offer social trading features in its app, but it does have a robo-advisory service called Smart Portfolios. This service is excellent for new investors because it provides a variety of managed portfolios. These portfolios comprise different commodities, bonds, and stocks; they are low-cost and well-diversified. The IG app is easy to use, quick, and has a clean design, just like IG's desktop interface. With advanced search functions, a customizable interface, and a 2FA login, this investment app is considered one of the best in Australia.
Website: https://www.ig.com
4. CMC Markets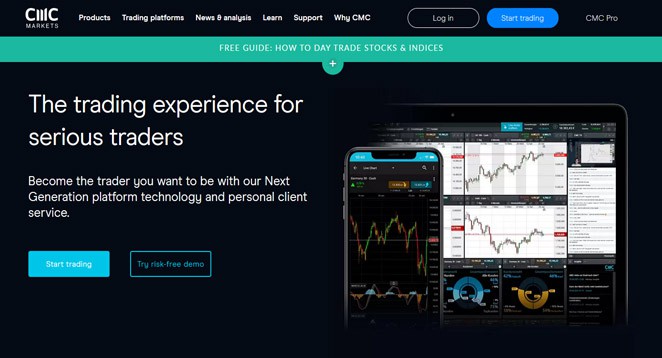 eToro is great for beginners and intermediate traders, while CMC Markets is better for experienced professionals. The platform has many valuable tools for day and swing traders to succeed in the markets. CMC Markets offers more instruments compared to eToro. It provides Australian traders a wide range of CFDs, covering almost 12,000 stocks from over 23 exchanges. The platform has a great mobile app. The design is clear and easy to understand. It has a lot of research tools that you can use. You can also customize graphs and watchlists. Overall, it provides a great user experience.
Website: https://www.cmcmarkets.com
5. Tiger Brokers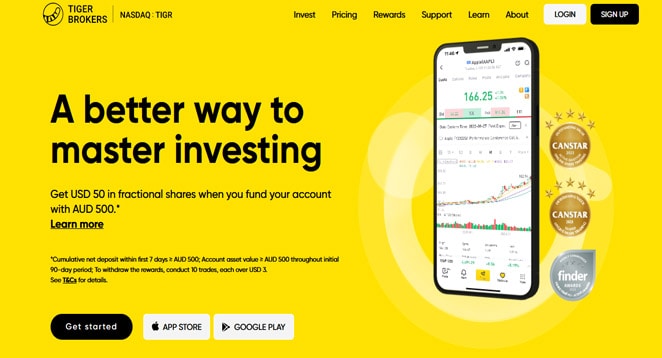 Tiger Brokers is a popular online brokerage app. It has nearly 2 million account holders and handles over $219 billion in trades annually. Tiger Brokers, founded in 2014 by Wu Tianhua, is a global trading platform. It has offices in Sydney, Auckland, Singapore, Beijing, and New York.
ASIC regulates the company. Tiger Brokers and eToro are quite different. You don't have access to social trading, forex, crypto, or CFDs. The trading app is simple to use. You can access market data and charting tools on your mobile device, which works well with Android and Apple devices. Tiger Brokers has a tempting offer for you. When you sign up, you won't have to pay brokerage fees for ASX and US stocks for the first 90 days.
You can use it to create your first share trading portfolio without fees. After 90 days, you will be charged Tiger Brokers' standard brokerage fee for ASX shares, which is 0.025% of the trade value, with a minimum of $6.49 per trade. The cost is $0.0099 per US share, with a minimum order of $1.99. There are no inactivity fees, which is surprising. It makes it one of the most competitive fee structures for Australian investors. Tiger Brokers often offers additional benefits when you sign up, such as depositing $60 worth of shares into your account for free. Check out their website for more information.
Webiste: https://www.tigerbrokers.com.au
6. AvaTrade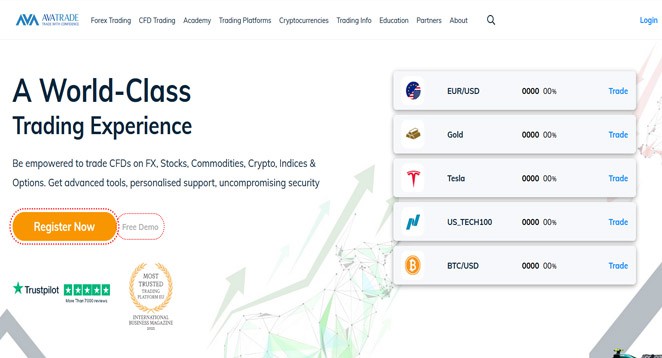 AvaTrade is a big player in the trading app industry, handling 2 million monthly transactions. It's one of the top trading platforms globally and is regulated by ASIC, the Australian Securities And Investments Commission. AvaTrade's account opening process is very quick. Start trading in just a few minutes.
The user experience remains friendly and sleek throughout. Through a user-friendly interface, you can easily access four trading platforms, including MetaTrader, AvaTradeGO, AvaOptions, and AvaSocial. AvaTrade has a fee structure that benefits frequent traders. Additionally, their support is excellent if you ever need assistance. You can reach them easily through phone, email, live chat, and WhatsApp. They are quick to respond and very capable. Improving your trading skills is simple. You can easily access training guides, videos, forex trade news, and market analyses.
Website: https://www.avatrade.com
7. SelfWealth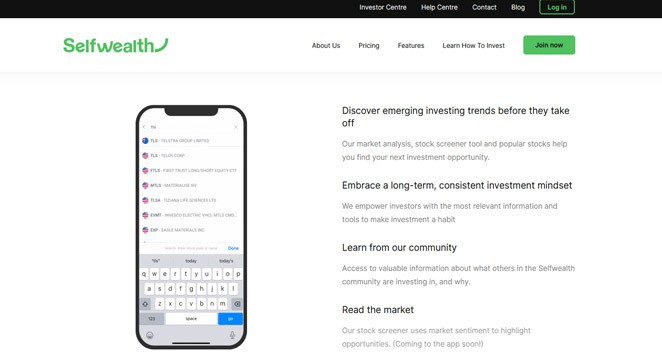 SelfWealth is a trading platform that is listed on the stock market. You can trade Australian shares for $AUD 9 and US shares for $USD 9.50 per trade. elfWealth offers excellent features, such as an AUD account for Australian traders. There are no fees for withdrawing or depositing money, and you can also enjoy some copy trading features.
Website: https://www.selfwealth.com.au

8. CommSec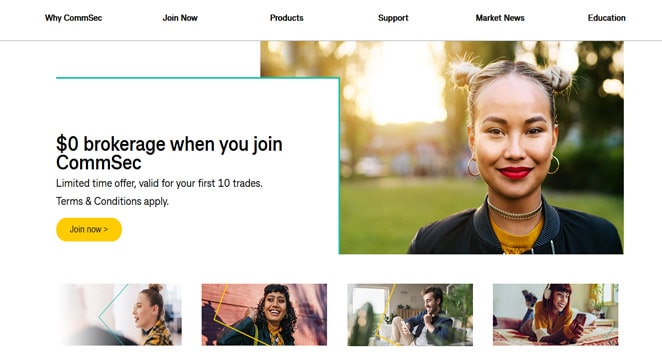 CommSec is a popular stock trading platform in Australia that many beginner traders favor. This app lets you trade stocks in real time, connect with brokers, and stay updated on the most popular stocks in Australia. One of CommSec's main advantages is its two-day (T2) settlement. It means the money from your trades will be in your account two days after the trade date. The app is free for Australians, and there are no fees for inactivity or subscriptions. CommSec is not the top choice for Australian investors. There are better choices available.
Website: https://www.commsec.com.au

9. NABTrade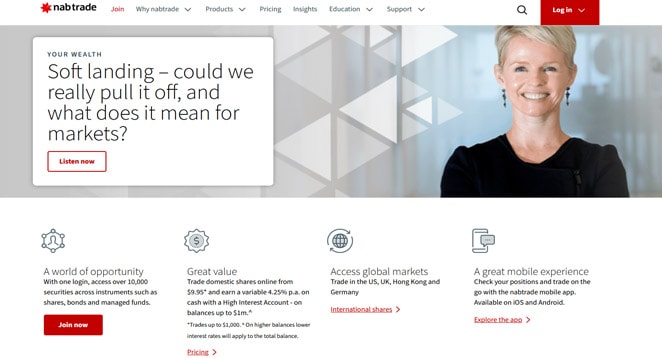 NABTrade is a big bank that has entered the online stock trading market. It provides users with a user-friendly experience. Trading has become more convenient with the app's easy-to-use interface. You can access contingent orders, live prices, market depth, and charts in one place. This app lets you quickly check your order status, track stock movements, and get an overview of your trading account. Stay updated with the latest news, too!
Webiste: https://www.nabtrade.com.au

10. ANZ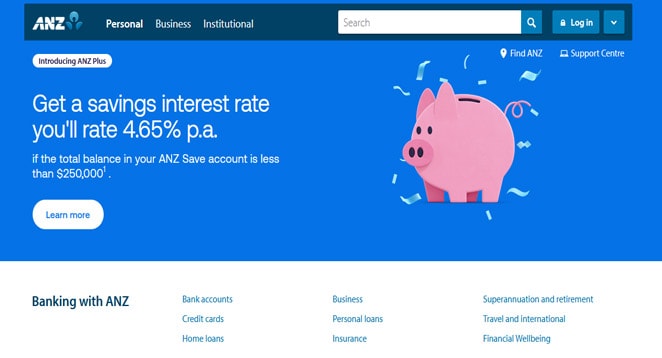 The ANZ investment app is a great way to start online trading in Australia, especially for ASX shares and insights. ANZ is an excellent choice for easy online investing. They make the process quick and simple. This app gives you live news and company updates. You can also customize your watch screens and keep track of your portfolio.
Website: https://www.anz.com.au

11. GoMarkets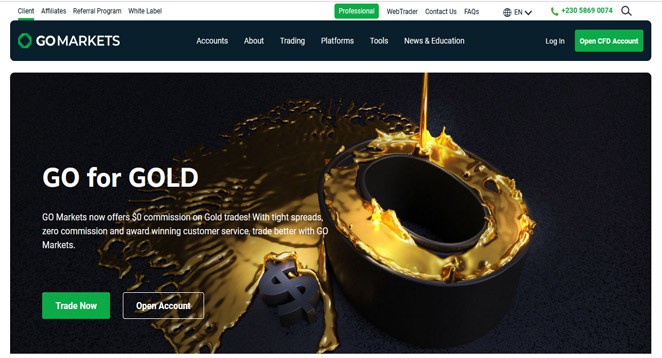 GoMarkets is an online trading platform based in Melbourne. There are more than 2500 shares and ETFs available. You won't be charged any brokerage fees for your first 20 trades. After that, each trade will cost a flat fee of $7.7.
Website: https://www.gomarkets.com

12. Interactive Brokers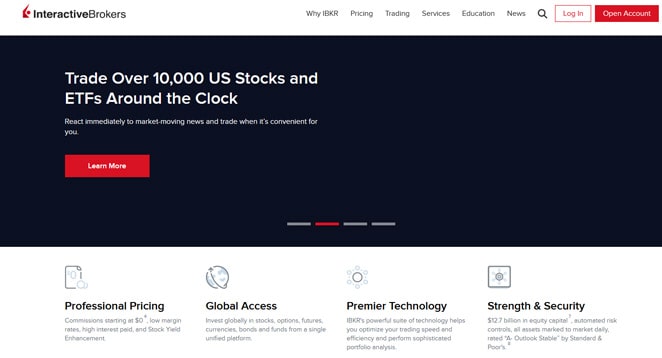 For over 20 years, IBKR has offered investors a dependable and advanced platform for trading stocks. IB is a trading app that offers low-margin tradeable assets, making it one of the most affordable options for trading international stocks, especially in the US. The IBKR mobile app is excellent for stock traders who want a fast and reliable solution with many trading assets. The IBKR app offers users free access to research materials, daily updates, and analysts' reviews. The app works on both iOS and Android devices.
Website: https://www.interactivebrokers.com

13. OANDA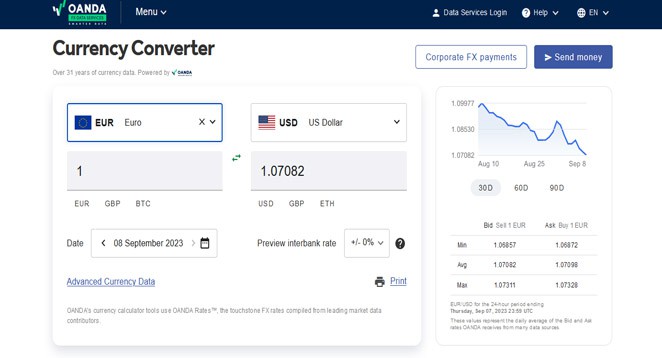 Oanda is a safe broker that has been around since 1996. It is regulated in six top-tier countries, including Australia. It supports MT4 and MT5 platforms and is well-known for its excellent market analysis. The Oanda stock trading app has great charting features for Android and iOS devices. The tool offers 11 charts that you can customize and more than 65 indicators. Some indicators available are Bollinger Bands, Aroon, Donchian Channels, and Ichimoku Cloud. The software can compare currency pairs using TradingView. It allows users to open and close trades using charts like Heikin-Ashi, Renko, Candle, and point-and-figure.
Website: https://www.oanda.com

14. ThinkMarkets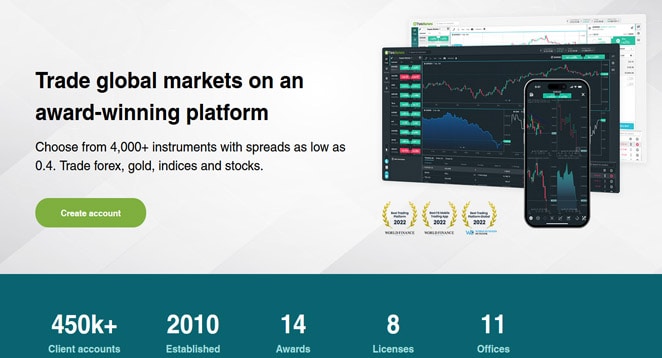 ThinkMarkets offers CHESS-sponsored shares and ETFs on the Australian stock exchange. They have over 3100 options available. The cost per trade is a flat rate of $8. ThinkMarkets is well-known for its low fees. They don't charge any monthly, transfer, or account opening fees. Small investors will pay a $8 fee per trade, while investors trading over $200,000 will pay 0.05% instead. The main drawback of ThinkMarkets is its limited stock exchange options. You can access ASX, but not NASDAQ or NYSE. You can consider it among the best stock trading apps in Australia.
Website: https://www.thinkmarkets.com

15. Pearler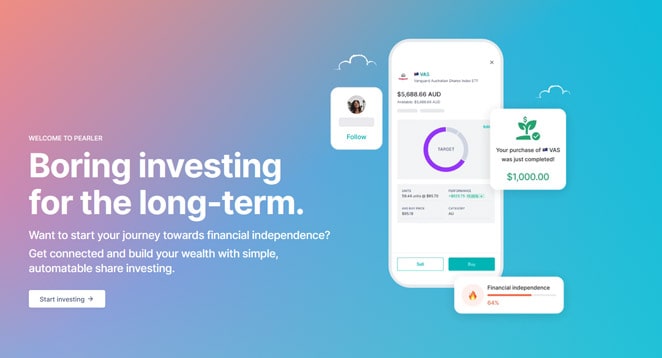 Pearler is a trading platform that was founded in 2018 in Sydney. The app is beautiful and easy to use, with a strong focus on usability. You can trade 2,000 Australian shares for $9.50 and 5000 US shares for $6.50. Pearler's social trading feature lets you follow portfolios of big traders and influencers, similar to eToro. If you are looking for the best stock trading apps in Australia, it is for you.
Website: https://pearler.com

16. Stake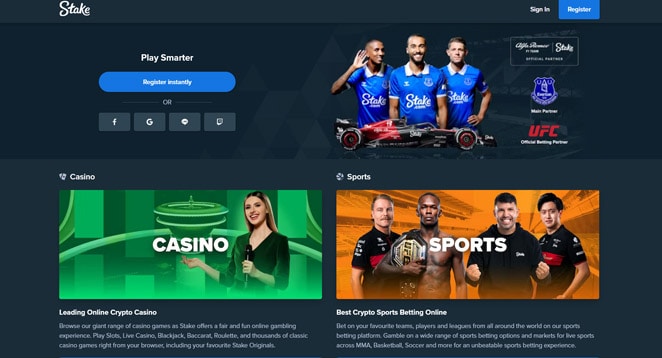 Since 2017, Stake has been providing US shares without any brokerage fees. Trading on the Australian Stock Exchange is very affordable, costing only $3. It makes it one of the most inexpensive trading apps available. It is among the best stock trading apps in Australia.
Website: stake .com

Also Check;
FAQ – Stock Trading Apps
Since writing this review, I have received a lot of questions. These are the most common ones.
1. Can I trade stocks in Australia without using a stock trading app?
You don't have to use a trading app but need a method to make your trades. You can do this by:
Broker's website.
Mobile website.
The platform for trading.
2. Stock Trading App vs. Web Platform: Which is Better?
The popularity of trading apps is increasing mainly because they are convenient. Learn to trade and build an investment portfolio during your commute or while waiting for your next meeting.
3. Banks or Independent Trading Platforms: Which is Better?
Eight Australian banks provide trading platforms. Some Australian traders are willing to pay higher brokerage fees for the convenience and perceived safety of using banks as their trading platform. ASIC regulates all stock trading platforms in Australia and must have an Australian Financial Services License (AFSL), so it's a misconception to think otherwise. Australian banks offer trading platforms.
ANZ
HSBC
CommSec
NABtrade
Westpac
St George
Macquarie
Bendigo Invest Direct
4. Is stock trading legal in Australia? Is it safe?
In Australia, people can freely trade stocks using a licensed broker.
5. What is the difference between stocks and CFD stocks?
When you trade stocks, you own the asset that corresponds to them. Your profits depend on how much the stock prices increase. However, this also means that your losses will be limited to your initial investment amount.
CFDs are speculative products that let you bet on the price movement of different assets without actually owning them. They leverage your investment for greater potential returns. CFDs can increase your profits and losses, so you may lose more than your initial investment.
6. What are the differences in online trading between the US and Australia?
Online stock trading in Australia and America has similar basics, but important differences exist to remember when trading internationally.
US and Australian brokers have two main differences. Commission rates for the former are fixed, while the latter's rates may vary based on trade size. A small investment can end up costing the broker more money. Not all US brokers have after-hour trading. Make sure to check their services before you invest. While some reasons may make you hesitate about trading stocks online in the US, there are also advantages.
In the US, brokers often provide free research and guidance. This research is usually included in the commission fee or offered as an optional extra in Australia.
7. Which stock trading app is best for beginners?
eToro is a great choice for beginners looking to trade stocks in Australia.