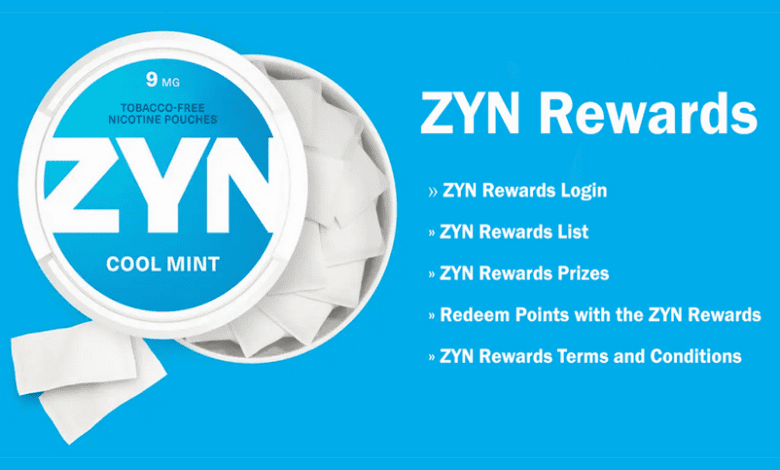 ZYN Rewards is a way for ZYN to show appreciation to its loyal customers. The rewards program is simple. You earn bonus points by buying ZYN products, sharing ZYN on social media, and referring friends. After earning points, you can use them to get special merchandise, discounts on nicotine pouches, and other rewards.
This post will cover everything about the ZYN Rewards program, helping you make sensible decisions when using your points. Learn how you can join the ZYN Rewards community today!The ZYN Rewards program helps you stay connected with the brand and save money. We'll show you how to make the most of this loyalty program.
How does ZYN Rewards work?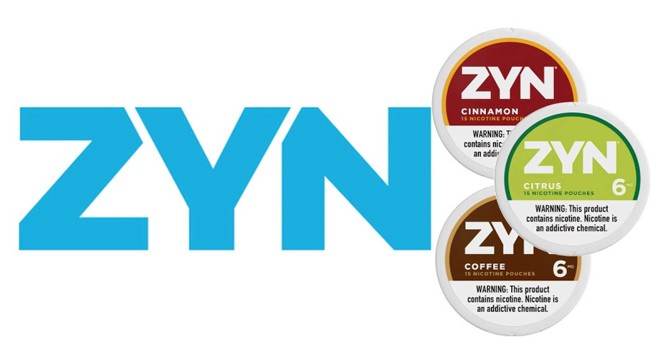 The reward structure differs for each ZYN campaign. One common method the program has used is purchasing marked ZYN products. During the campaign, ZYN introduces special nicotine pouches with a reward code hidden behind the bottom label. You can earn points by buying ZYN cans with a unique code.
After purchasing your favorite ZYN pouches, simply login to your ZYN account and enter the code. You will receive 15 reward points for each code or can. You can earn points in your account to get rewards on the ZYN Rewards page. Refer friends and share ZYN on social media to earn more rewards and points.
ZYN Rewards List
ZYN Rewards is a program that rewards customers for their loyalty. Once you have earned enough points, you can visit the ZYN Rewards website to redeem them for exclusive brand merchandise.
Apron
Brumate
Bottle Opener
Cornhole Set
Grill
Hoodie
Poster
Range Finder
Special Bags and more.
Get Premium Products as ZYN Rewards
With the ZYN Rewards Program, customers can use their points to get rewards like premium products. The products include tech gadgets like game consoles and drones, outdoor gear like camping tools and backpacks, limited edition ZYN apparel, discount cards, and more.
If you're a ZYN customer, you'll continue receiving gifts as a thank-you for your loyalty. If your chosen reward is not available, don't worry. ZYN regularly restocks and updates its inventory. Just be patient and enjoy your tobacco-free nicopods.
ZYN Rewards Prizes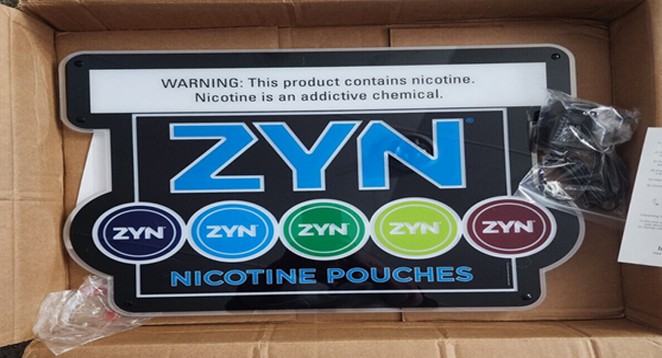 Discover all the perks and rewards available to ZYN users when they join the program. ZYN Rewards offers several benefits, including:
1. Get special access to merchandise, experiences, and events: ZYN members enjoy special perks like exclusive merchandise, experiences, and events. You might get special perks like early access to new releases or tickets to meet-and-greets.
2. Discounts and promotions: ZYN members enjoy discounts and promotions on many different products and services. You can find various things like music downloads and concert tickets.
3. Get early access to new music: The members get first dibs on new music from ZYN. It can have new singles or new albums.
4. Behind-the-scenes content: The members enjoy special access to behind-the-scenes content like videos and photos from recording sessions and music videos.
5. Chance to win prizes: Members can win fabulous prizes like signed merchandise concert tickets.
ZYN Rewards Login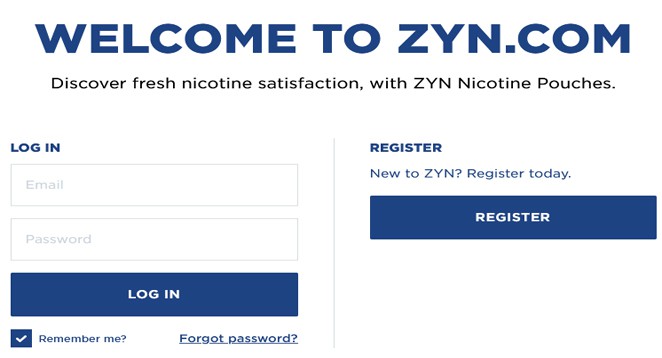 Joining the ZYN rewards program is simple. To enjoy ZYN, you only need to be a fan, have a good internet connection, and a device to access it. To join the ZYN rewards program, follow these simple steps:
Go to the ZYN website.
Create an account.
Please provide your name, address, email, and other necessary information.
Complete the signup process.
Buy American ZYN cans from any ZYN distributor.
Get the code from the bottom label.
Go to the ZYN Rewards page.
Please log in to your account.
Please follow the instructions on the screen and enter the code.
ZYN will deposit reward points into your account automatically.
How to Redeem Points with the ZYN Rewards Program?
Once you earn enough points, you can exchange them for free ZYN merchandise. Want to know how to get fantastic merch? Here's a quick guide for you!
Please log in to your ZYN account.
To access ZYN rewards, click on it in the side menu.
Choose the item you desire by clicking on it.
It will display the points needed for the item below.
Just follow the instructions on the screen to finish the process.
Please wait for the confirmation email.
The merchandise will arrive at your doorstep in 4 to 6 weeks. However, this program has certain limits and regulations that you should be aware of before getting too excited.
ZYN Rewards Terms and Conditions
When joining the rewards program, you must follow specific terms and conditions.
1. Don Joga Associates, the sponsor, will reach out to you if you redeem your points for rewards worth $600 or more in a year. They will ask for your Social Security Number and other important details. You need to fill out a short IRS 1099 form too. To get your free ZYN rewards, give them all the required information.
2. You can enter up to 60 monthly codes; any extra codes can be used in another month. You are in charge of earning your points. To fix any mistakes with your points, please let ZYN know within 15 days of entering the code.
3. Participants must keep their label codes for at least 90 days. ZYN can cancel points and rewards if users cannot prove they own the codes.
4. If you don't add any codes to your inactive account for six months, you will be removed from the program and lose your points. If you lose points, you might have to begin again.
5. You'll be disqualified from the rewards program if you cheat by making fake email addresses or moving points between accounts. Be fair and honest.
6. You'll be disqualified from the program if you cheat or manipulate the system. If you lose, you won't get any points. Please don't do it.
7. ZYN rewards members might have to pay additional taxes on the products they receive as rewards.
8. ZYN has the right to end the reward program at any time. Participants will be notified 120 days before the termination date. During this time, participants can redeem their points for rewards.
9. You will be disqualified from the program if you mess with anything.
Who can use the ZYN Rewards Program?
ZYN follows US laws and requirements to stay out of legal trouble. Here are the laws;
1. The program is only available to people who legally live in the 50 states of the USA and the District of Columbia.
2. To join the program, you need to be 21 years old or older.
3. To ensure fairness, the program does not allow Swedish Match employees or their immediate families to participate.
4. The ZYN Rewards Program participation is open to small groups, organizations, or clubs.
5. Only people in the US who are fans of ZYN products can take part in the program. They can earn points and use them to get rewards. Others will need to settle for the flavors and nicotine buzz provided by ZYN.
It is a program where you can earn points by buying ZYN nicotine pouches. You can use the points to get stuff from the rewards page. To stay in the program, you must follow ZYN's rules.
FAQ
1. How many points do you get for each ZYN pouch?
You can earn anywhere from 1 to 15 points per ZYN pouch. Your pay will vary based on the product and current promotions. Customers can earn extra rewards and save more on their next purchase by participating in double points days.
You can easily track your points balance and get notified about special bonus point days by signing up for ZYN Rewards. Bonus day promotions are a fantastic opportunity for customers to get more value from their purchases. They can enjoy exclusive discounts or free shipping on certain products.
2. What ZYN Rewards can I get with points?
ZYN Rewards program members can earn points for discounts, free products, and exclusive offers. You can earn points by doing different things, like following ZYN on social media or buying stuff from their store.
Users with different membership tiers may receive special promotions like double point days or bonus points for referring friends. The program offers rewards like vouchers and free products like pouches, sunglasses, apparel, and home goods. These rewards can be unlocked by accumulating enough points over time. This platform helps users save money on purchases and rewards them at each milestone.
3. Can I share or transfer ZYN Rewards?
As stated in their terms and conditions, the ZYN Rewards program does not allow sharing or transferring points. The ZYN terms and conditions section mentions that you cannot combine or transfer ZYN Rewards points between accounts.
4. What rewards can you get with the ZYN rewards program?
What do you get from ZYN Rewards? You can use the points you earn to redeem over 50 different ZYN reward prizes. These prizes include gift cards for popular brands like Amazon, Uber, iTunes, Airbnb, and TopGolf. Get exclusive ZYN branded merchandise, including Carhartt beanies, Yeti coolers, and Helly Hansen jackets.
Disclaimer
DigitalMagazine.Org advises against using tobacco or nicotine products. This product is unsuitable for minors, pregnant or breastfeeding women, or individuals with heart disease or high blood pressure. Please consult a healthcare professional before using if you have a severe health condition. Do not let children access this. Follow the instructions carefully. ZYN is not for you if you don't use tobacco or nicotine. If you use tobacco or nicotine and want to quit, check out the Betobaccofree website for help.
Final Words
ZYN is a Swedish brand of nicopods owned by Swedish Match. ZYN is a well-known brand of nicotine-free nicopods that is becoming popular worldwide. They offer a wide range of innovative and impressive nicopods. It's no surprise that it controls around 65% of the nicotine market in the US. ZYN Rewards makes it simple to earn points and receive rewards using ZYN nicotine pouches. You can purchase pouches, invite friends, and promote ZYN on social media to earn points. You can use your points to get discounts on pouches, free delivery, and excellent ZYN merchandise.
Remember, nicotine is addictive. Only use ZYN if you can legally smoke and want to quit. To quit using ZYN, contact a doctor or healthcare provider. Joining the ZYN community is a beautiful opportunity to explore new flavors and products. Come and join ZYN today and maximize your ZYN Rewards.