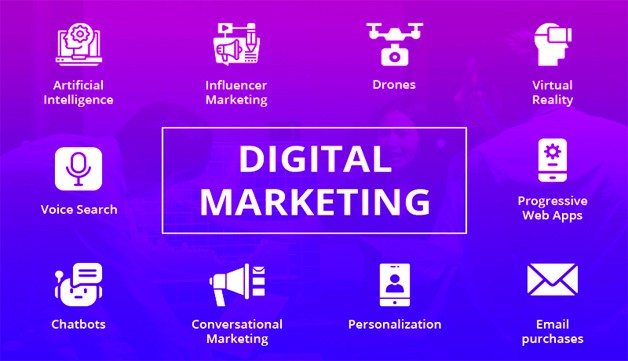 Top 20 Digital Marketing Trends in 2023: Every year, we see new and unexpected digital trends that create the foundation for the future of marketing. Even in a challenging year like 2021, we have been pleased. Digital marketing trends in 2023 are predicted to be among the most creative ever.
TikTok, which has already outperformed all other platforms as the most popular social media network among Gen Z users, continues its upward trend at the start of the year. Furthermore, NFTs and cryptocurrencies gained popularity, sparking debate about the future of finance. Third-party cookies will be wiped out by Google in 2023, leaving advertisers and digital marketers less than two years to discover new methods to reach their target audiences. Facebook has renamed itself, Meta to represent the company's aim to embrace the metaverse, a 3D virtual world.
What is the meaning of Digital Marketing Trends?
First, we should know what digital marketing is. The marketing and advertisement of a business, person, product, or service using internet channels, electronic devices, and digital technology is known as digital marketing. Social media, email, pay-per-click (PPC), search engine optimization (SEO), and other forms of digital marketing are examples.
Digital marketing trends are significant changes in the strategic direction of the digital marketing environment (such as the development of marketing strategies, consumer attitudes, and underlying technology) that influence how marketers should connect with their target audience.
Top 20 Digital Marketing Trends in 2023
Overall, various new and exciting digital breakthroughs will affect how we communicate with our audience. To assist you in comprehending and managing the year ahead, we've listed the key digital marketing trends to be aware of in 2023. The following are the top digital marketing trends to consider in 2023.
1. AI-Powered Optimization
Artificial intelligence is the technology underpinning various services, including content production, chatbots, and search engines, and its use has increased significantly since the outbreak of COVID-19. It is among the top digital marketing trends you can not ignore in 2023. According to a PwC study of over 1,000 organizations in the United States, 52% have expedited their AI adoption plans.
The primary advantages are as follows:
Improve customer experiences
Enhance decision-making
Develop new goods and services
Cost reductions with Achieve
Improve your efficiency or production.
Google knows what consumers are searching for and what kind of content best satisfies their needs. For instance, if you search for "Omega 3 Fish Oil," Google understands that the most common search purpose is to learn about the health advantages and risks.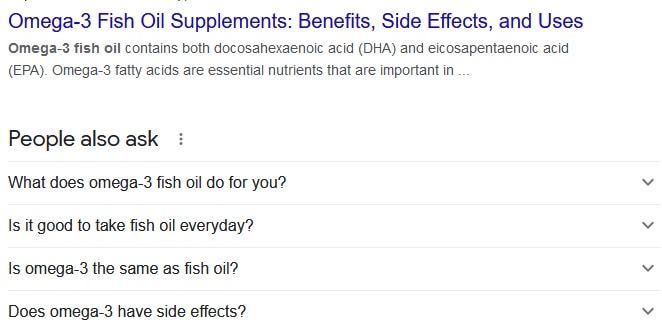 As a result, ranking #1 for this keyword with an e-commerce product page is very improbable. If you do this step incorrectly, your time and work spent on content creation, advertising, and link development will be for nothing.
It implies that it's more important than ever to nail the search intent, and a content optimization is a great approach.
2. Conversational Marketing
With all of the chatbot chatter, the truth of current marketing becomes clear: it's more conversational than ever. People like it that way; therefore, businesses are responding in kind. For example, 82% of customers desire an "instant" answer when asked a question.
Conversational marketing allows marketers and consumers to engage more personally and immediately.
Unlike conventional marketing methods, this kind of marketing is now accessible across numerous channels, enabling firms to reach consumers on their devices, platforms, and time schedules that are most convenient for the customer.
"Today's customers want to get what they're searching for immediately, not later…[And] in the manner individuals choose to interact," says David Cancel, founder, and CEO of Drift.
Conversational marketing's primary purpose is to improve the user experience via a feedback-driven strategy that generates more engagement, stronger loyalty, and sales.
According to Drift, 41.3% of customers use conversational marketing techniques to make purchases.
Companies use the following ways to implement a conversational marketing strategy:
Chatbots
Customized videos
Personalized emails
Virtual sales representatives
ThoughtSpot is one example of a firm that profited from conversational marketing. After implementing it, the company witnessed 10X more sales discussions, 70% more marketing-qualified leads, and 64% more appointments scheduled. So we can say that conversational marketing plays vital role in Digital Marketing Trends.
Chatbots are one example of conversational marketing in action. It use artificial intelligence (AI) technology to send automated human-like communications to website users in real-time.
According to polls:
Chatbots provide the most value to businesses by providing 24-hour service (64%), rapid replies to inquiries (55%), and answers to basic questions (55%).
According to Uberall, 80% of users had favorable encounters with chatbots.
According to Juniper Research, eCommerce transactions using chatbots will exceed $112 billion by 2023.
Insider Intelligence expects that consumer retail purchases through chatbots will reach $142 billion by 2024, up from $2.8 billion in 2019.
Many clients enjoy engaging with chatbots because they are available 24 hours a day, provide rapid responses, and correctly remember their purchasing history. In addition, these virtual assistants offer excellent customer service by exceeding expectations and automating monotonous chores, freeing up your staff for more vital responsibilities.
Chatbots will become more critical for a great customer experience as more people grow acclimated to them. It is one of the practical Digital Marketing Trends that helps form solid customer relationships.
4. Personalization
To stand out in Digital Marketing Trends 2023, you must customize your marketing, which includes customizing content, goods, communications, and so on. Consumers, it turns out, value customization:
According to SmarterHQ, 72% of customers only respond to marketing communications tailored to their interests.
According to a Salesforce poll, marketers perceive the most outstanding advantages of personalization in terms of customer experience (64%), conversion rate increase (63%), and visitor engagement (55%).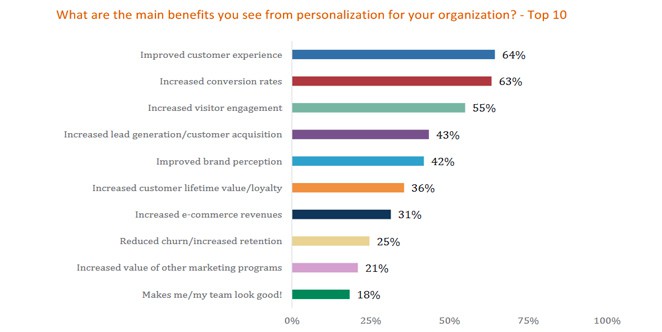 Similarly, EmailMonks' Kevin George claims that "personalized, triggered emails based on activity are 3X better than batch-and-blast emails."
When studying the power of personalization, it's challenging to ignore Netflix and Amazon, which effectively personalized suggested items or movie titles. However, here are a few more organizations that are leveraging personalization effectively today:
EasyJet has launched a data-driven email campaign that builds tailored tales based on customers' travel experience with the airline, recommending where they would want to fly next. As a result, around 12.5 million unique emails were sent, with a 25% greater click-through rate than non-personalized emails.
Cadbury's developed a customized video campaign that reaches viewers with a Dairy Milk flavor based on information from their Facebook profile, such as age, interest, and geography. The campaign had a 65% click-through and a 33.6% conversion rate, demonstrating that personalization works.
Starbucks employs a gamified mobile app that collects data like purchase history and location to become as personal as possible, allowing consumers to personalize their beverages and promoting continued usage with its rewards system, which has increased its revenue to $2.56 billion.
5. Video Marketing
Video marketing is among the most successful Digital Marketing Trends, and it is expected to remain so for the next 5-10 years.
According to a Biteable survey:
Video is used as a marketing tool by 60% of organizations.
Video is a "very significant or vital" aspect of 61% of marketers' marketing strategies.
74% believe video offers a higher ROI than static pictures.
52% of respondents said video helps them create trust with prospective clients.
Don't only think about YouTube when we speak about video marketing. There are several methods for increasing video marketing engagement. You may, for example, submit a video or begin a live broadcast on Facebook, LinkedIn, or Instagram. RecurPost's automation tool is one approach to scheduling Instagram posts for optimal interaction.
Video is a valuable medium for repurposing and republishing old content or vice versa. It entails converting a part of content, such as a blog article, into a video.
On the other side, you may make a video, post it to your website and YouTube channel, and then do the following:
Get it transcribed and turned into articles (with an embedded YouTube video for better rankings)
You can also upload the raw video to Facebook with the transcription as subtitles (native Facebook videos get a much higher impression share and engagement than shared YouTube videos)
Take the audio and use it as a podcast episode.
Use video thumbnails in your email marketing efforts and the term "video" in subject lines to raise open rates by 19%.
6. Social Messaging Apps
If you believe social messaging applications are just for sending emoticons to your buddies, consider the following statistics:
The top three social messaging applications, Facebook Messenger, WhatsApp, and WeChat, have 4.5 billion users combined, more than Facebook or YouTube.
Additionally, 56% of worldwide messaging app users have messaged businesses to acquire more information at any point of the buyer's journey.
Another use of a conversational marketing approach is social messaging applications. People expect companies to be present in messaging applications since it is a direct and quick method to communicate with them.
Some of the reasons why your business should use messaging applications are as follows:
Develop contact
Provide timely information
People should be involved in events.
Regain lost customers
Provide aid and support
Increase sales
Therefore, we can say that social messaging apps play a crucial part in business growth and Digital Marketing Trends.
7. Live Stream Shopping
Another addition in digital marketing trends is Live streaming, that is a relatively new notion in the Western world, yet it is prevalent in China. If you think that's an exaggeration, consider this: in the first half of 2020, one-third of China's internet users (309 million) tuned in to a live-streaming shopping session.
Furthermore, Viya, one of China's most famous live streamers, made around $49.7 million in only one day of live broadcasting in October 2019.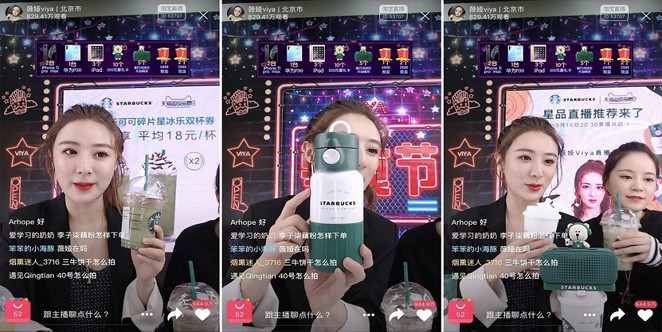 According to McKinsey, the most favored product categories for live stream purchasing are clothes and fashion, beauty items, food, consumer electronics, furnishing, and home décor.
According to Coresight Research, live-streaming commerce will generate $25 billion in sales in the United States by 2023.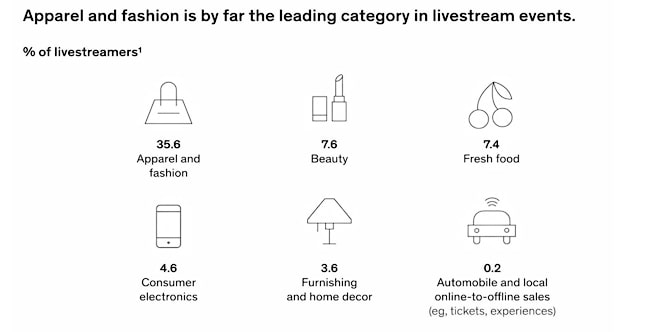 Levi's and Tommy Hilfiger, two Live Stream Shopping businesses in the United States, aim to launch live-stream shopping events. Amazon, Facebook, and Instagram are all working on making this a reality.
While live stream e-commerce is still in its early stages, McKinsey advises beginning with infrequent streams focused on 1-5 products and relying on TikTok, Instagram, Facebook, or Amazon Live, and then transitioning to a "dedicated in-house team or agency staff to plan and develop content for live streams, including scripts, storylines, and hosts or micro-influencers" and broadcasting them across multiple channels.
8. Voice Search
You can not ignore Voice search as digital marketing trends. The growing popularity of voice search has compelled businesses to reconsider their digital marketing methods. However, if you're still on the fence about using voice search, consider this:
Voice searches contribute 20% of all online searches.
Voice search was used by 58% of customers to locate local company information.
40% of individuals use voice search daily.
Every month, 1 billion voice searches are executed.
Voice search is already essential in giving relevant information to search engine users. For example, Google Assistant has 1 million actions, and Alexa has over 100,000 skills, which are capabilities that enable their voice assistants to respond to user requests and questions exceptionally precisely.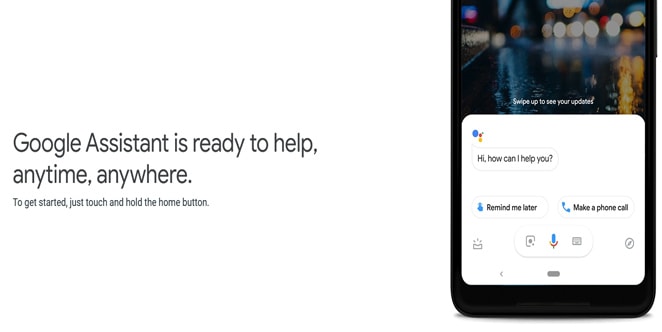 Remember that not only will more firms create audio content to increase brand recognition (which you should do as well), but advertisements will follow. Alexa will answer your inquiry with a "message from her sponsor."
According to the most recent statistics (which are now a few years old, so we can presume that this figure is more incredible), 27% of all smartphone searches are voice-activated, which means they are triggered by a set of "trigger words" such as "how," "what," "best," and "easy."
Remember that voice search isn't simply another content marketing tool for pushing messages and products. Instead, marketers must create a distinct strategy for customer contact, and this channel should be part of a more extensive, integrated brand experience.
9. Social Media Stories
Social media stories plays an important role in digital marketing trends 2023. Snapchat was the first to introduce the notion of "Stories," followed by Instagram and Facebook, and finally, YouTube, LinkedIn, and Twitter introduced their story formats – although under different titles.
Stories are postings that are removed after 24 hours. Despite (or maybe because of) their simplicity, stories enable marketers to provide authentic information and engage on a human level with their viewers.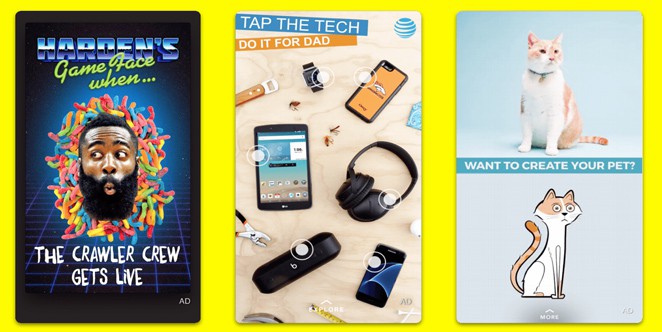 Some examples of how you may use social media stories to engage your audience:
Use polls in Instagram Stories.
Include links in your social media Stories.
Make use of Snapchat geofilters.
Include location tags.
Mention other products and your supporters.
When developing Stories, experiment with live video.
With specific call-to-actions, encourage followers to learn more.
10. Push Notifications
General Data Protection Regulations (GDPR) and stricter privacy rules have harmed the effectiveness of email marketing. Furthermore, younger consumers prefer alternative modes of communication and want to interact with companies via fewer touchpoints.
More marketers will use browser push notifications in 2022 as part of their effort to engage people across many channels — and they are becoming more complex and tailored. In addition, using tailored push alerts boosts conversions:
The open rate for segmented push messaging is 7%, compared to 3% for general broadcast messages (a 2x improvement)
A segmented push notification converts 54% of users, compared to just 15% for broadcast messaging (a 3x improvement)
Notifications prompted by behavior are used to re-engage consumers who have shown interest but have yet to convert and recover income from left shopping carts.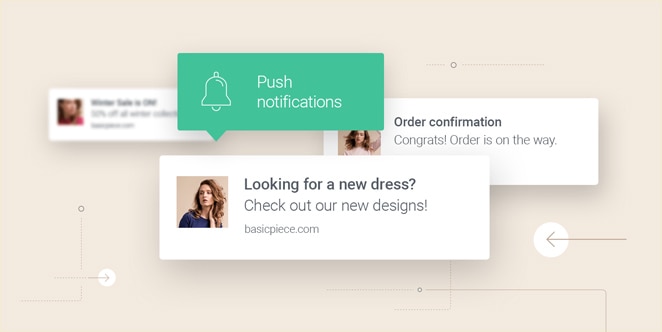 To increase sales from such initiatives, notifications might even incorporate pictures and CTAs. You can not neglect the importance of push notifications in digital marketing trends.
11. Social Commerce
Social commerce, a marketing approach that has been for a long time but never indeed taken on until later, is part of the growth of social media marketing. TikTok and Instagram are two apps that have given new meaning to social commerce. These days, social commerce is at the forefront of digital marketing trends.
Instagram has one billion users, and 90% of them follow active retail companies, with many checking these pages regularly. Here's a list of Instagram features you may use to sell:
Live Shopping: is an example of live streaming.
Shop Tab Advertisements: These ads are ideal for e-commerce companies who wish to promote their products on their customers' shop tabs.
Reels Ads: Similar to Stories Ads, but for Reels.
IGTV Ads: Similar as previously, but for IGTV.
Instagram Checkout: A simple and safe method of selling your things straight on Instagram.
TikTok is just a little behind, with 1 billion monthly active users. TikTok Shopping, which enables artists to add a shopping button to their TikTok accounts, was released in 2022.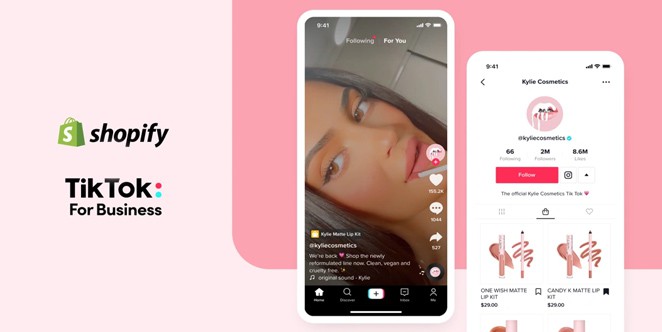 A Shopify connection will also extract goods from their Shopify product catalogs and display them on a creator's TikTok profile, similar to the Shop Tab on Instagram. In addition, users can buy goods without leaving the app, similar to how Instagram Checkout works.
TikTok Shopping is currently only accessible to Shopify retailers in the United States and the United Kingdom with a TikTok for Business account.
12. Interactive Content
Speaking of immediate access, interactive content has been one of the most rapidly developing digital marketing trends in recent years.
In 2022, we'll notice a transition away from standard text-based content and toward dynamic, engaging material that provides consumers with an immersive experience, such as:
Polls and quizzes
Calculators that are embedded
Advertisements based on augmented reality
Videos in 360 degrees
Interactive content is more interesting, memorable, and likely to get your company's desired outcomes. People appreciate it not just because it's new and different but also because it helps them feel more connected to businesses and engaged in the purchasing process. As a result, 91% of customers actively seek more interactive content.
13. Omnichannel Marketing
Omnichannel marketing is the marketing technique across many channels, such as social media, apps, email, and blog posts, to provide a better consumer experience and a consistent brand message, resulting in more conversions and loyalty. The use of omnichannel marketing strategies is becoming more crucial in the context of digital marketing trends.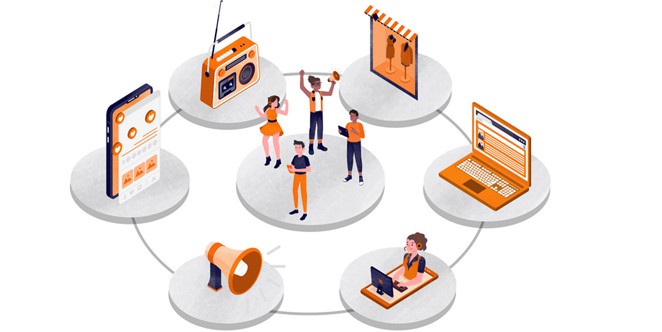 According to statistics, marketing teams who use three or more channels in an automated process may get excellent results:
Engagement rate on omnichannel: 18.96% vs. 5.4% on single-channel
Omnichannel purchase frequency is 250% greater than single-channel purchase frequency.
Omnichannel orders have a 13% higher average order value than single-channel orders.
Omnichannel customer retention rates are 90% greater than single-channel customer retention rates.
With an increasing number of SaaS businesses offering solutions to handle numerous channels more effectively, including omnichannel in your content strategy is simpler than ever.
It is another area where AI and big data assist companies in better understanding customer behavior and personalizing at an individual level at scale.
14. Augmented Reality (AR) & Immersive Technologies
Although virtual reality (VR) piques everyone's interest with huge sci-fi concepts (metaverse, anyone? ), augmented reality (AR) has proven to be more practical for marketers.
Consumer and business AR worldwide head-worn sales will increase from $1.6 billion to over $18 billion, according to ARtillery's projection research.
Similarly, mobile AR worldwide revenue for consumer and commercial applications will almost quadruple from $6.8 billion to $26 billion by 2025, representing a nearly fourfold increase.
Facebook has officially introduced its long-awaited smart glasses. Although the emphasis is on capturing images rather than augmented reality, it is the start of what may be a game-changing effort. The use of AR apps is playing a significant part in the development of digital marketing trends.
Other corporations, such as IKEA, have released their AR applications. Their IKEA Place app enables users to photograph a space in their house using a smartphone camera (now only iOS 11.0.1) to "test drive" IKEA's furniture. Users may rotate the furniture around to see how it appears from various perspectives.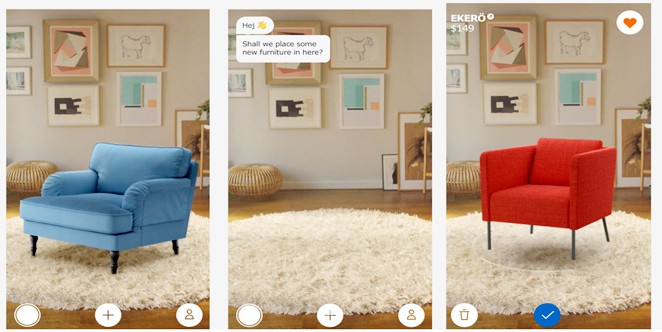 With the advancement of AR technology, we will see a significant increase in the number of brands discovering viable uses for the technology in the future.
15. Predictive & Augmented Analytics
Predictive analytics is the technique of identifying patterns in data, predictive modeling, and machine learning to forecast the future. Due to its potential, it has become increasingly sophisticated and pervasive in various sectors.
In digital marketing trends, we may anticipate an increase in predictive analytics tools and apps, such as sophisticated lead scoring, customer segmentation, and personalization.
Amazon Assistant is one such example, a Chrome plugin from the retail giant that enables customers to allow Amazon product suggestions to expand outside the website to create customized offers while browsing elsewhere on the web.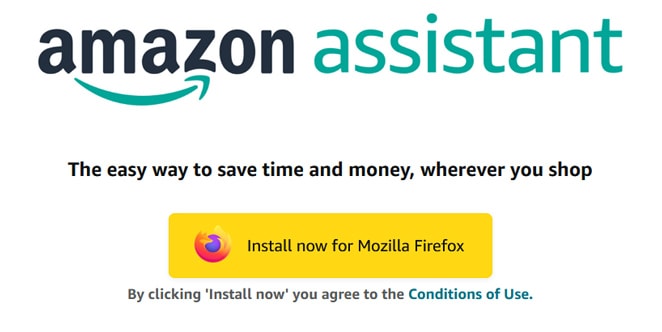 Augmented Analytics, on the other side, uses machine learning and Natural Language Processing (NLP) to improve data preparation and facilitate data sharing.
The difference between Predictive analytics and augmented reality is based on the technology used:
"Whereas predictive analytics employs machine learning to forecast what will happen, Augmented analytics uses machine intelligence to supplement human intelligence, allowing us to work quicker and smarter on ever-larger datasets."
According to Gartner, by the end 2024, 75% of organizations will employ AI for operational requirements, resulting in a 5X increase in streaming data and analytics infrastructures.
16. Progressive Web Apps (PWAs)
PWAs, or progressive web apps, are taking a major part in the latest digital marketing trends. Progressive Web Applications are webpages that behave like mobile apps but have the capabilities of a native mobile app. PWAs provide quick load times, push notifications, offline use, and much more without being restricted to Android or iOS. PWAs allow development teams to build web applications that function similarly to mobile apps for any device.
The number of smartphone users is predicted to reach 7.5 billion by 2026.
With total page views on mobile rising by 57% globally, mobile is more critical than ever in your digital strategy.
As a result, PWAs will become more common as the mobile revolution accelerates.
17. Blockchain Applications
A blockchain, according to Blockgeeks, is:
"A time-stamped collection of immutable data records controlled by a network of computers not owned by a single company." Each of these data blocks (i.e., block) is encrypted and linked to the others using cryptographic principles (i.e., chain)."
Here's an illustration of how a blockchain works.
Despite their initial emphasis on cryptocurrencies, blockchain technology and its applications have far-reaching implications outside the financial sphere.
Some major blockchain developments to watch in 2022, according to Leandra Monteiro of IBSintelligence, are:
BaaS (Blockchain-as-a-Service) refers to the third-party establishment and operation of cloud-based networks for enterprises that develop blockchain applications.
Verifiable Credential & Self-Sovereign Identity (Universal Identity), which will provide verifiable, globally resolvable, and privacy-preserving credentials that we may keep and maintain from the security of our own devices and exhibit to anyone, anywhere.
DeFi (Decentralized Finance) is transitioning from conventional centralized financial systems like brokerages, exchanges, or banks toward smart contracts on blockchains.
NFTs (Non-Fungible Tokens) are a kind of cryptographically created token that uses blockchain technology to connect to a unique digital asset that cannot be copied.
CBDC (Central Bank Digital Currency), a legal currency generated and supported by a central bank, is a digital version of central bank money based on Blockchain.
Applications that run on blockchain technology are actively participating in the most recent digital marketing trends.
18. 5G Technology
In a world obsessed with mobile, the arrival of 5G technology, or the fifth generation of mobile technology, is likely one of the most crucial digital marketing trends of 2022. The upgrade ushers in a new age of digital communications, and its influence will be seen in almost every business.
According to George Slefo, a former AdAge tech reporter:
"With the coming of 5G, millions more rural customers may finally be able to access the high-speed data lanes where marketers are increasingly selling their goods." In addition, it might upend Google and Facebook's digital duopoly by providing telecom firms with unparalleled data for ad services."
The European Union's bold 5G action plan calls for continuous 5G coverage of important highways and trains by 2025. Furthermore, the technology is intended to power 100 times as many linked devices.
Without question, 5G technology will change how we get internet information, from digital advertisers to regular users.
19. Website Security
Website security, like privacy, is becoming more crucial than ever. The most recent advancements in digital marketing trends have made it essential for businesses to consider website security.
When visitors arrive at your site for the first time, they will form an opinion about your security within seconds. If they don't feel comfortable, they won't stay, resulting in a decreased dwell time, a relatively new Google ranking criteria.
It implies that your rankings may suffer if users feel they need to feel more secure on your website.
Furthermore, with the Core Web Vitals upgrade in 2022, websites will be required to have secure sites. So from now on, the basic least is to activate the HTTPS protocol for your site, which will display a little green padlock symbol in the URL to your visitors.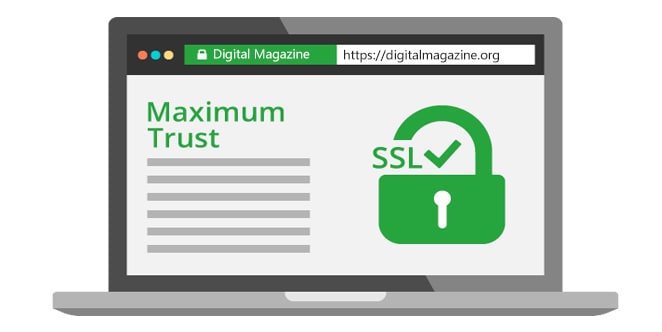 Similarly, publicly displaying a security mark of trust or trust emblem on your website can convince visitors that you are concerned about their safety.
20. Live Streaming
Although video content is the future of social media, live streaming is the most popular video marketing method.
In reality:
By 2027, the live-streaming market is expected to be worth $184.3 billion.
80% of people would rather watch a live video than read a blog.
63% of Millennials routinely use live-streaming content.
People like to watch live videos three times longer than they do pre-recorded ones.
Consumers desire accurate, one-of-a-kind content that allows them to engage with or connect with the author. In addition, live streaming will enable viewers to look at the action closely. Consequently, more and more businesses are using live video for commercial purposes.
Instagram has expanded its live streaming capabilities by introducing Live Rooms, a tool that enables users to broadcast a live video with up to three other people.
Furthermore, Instagram has allowed users to support their favorite artists via Badges, Shopping, and Live Fundraisers.
YouTube, too, provides a live streaming service called Live, and Facebook does the same with a feature called Live (social media corporations aren't known for their inventive feature titles).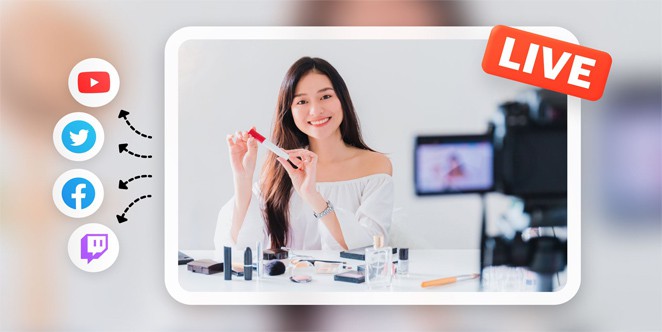 Both firms want more artists to use their platforms to build a fan base and expand their businesses. Similarly, your company should consider leveraging one of these social networks to generate compelling live-streaming video content. Because of the most recent developments in digital marketing trends, it is now more critical than ever for businesses to look into the possibility of live streaming.
Final Thoughts For Digital Marketing Trends
So there you have it: your brief guide to the top digital marketing trends will make a difference in 2022. They are hard to ignore, and you will not want to. Keeping up with these trends will be the most helpful way to remain competitive, expand, and ensure consumer loyalty.
Technology continues to dominate, from NFTs to AI data privacy in 2022. It will be the best year for technological developments, marketing tools, and forward-thinking methods, so if you make any goals for the new year, they should primarily focus on your agility, adaptability, and openness to change with the times.