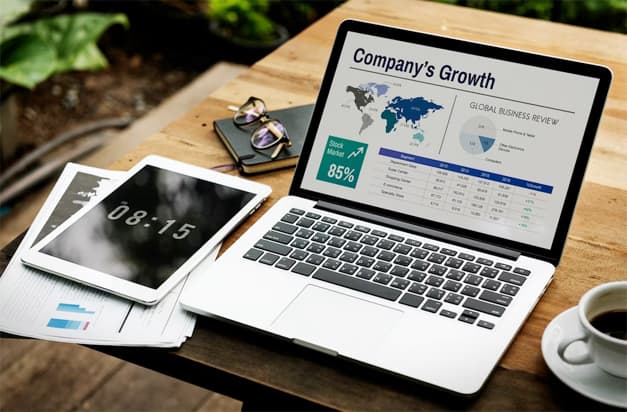 Over the last several years, we have all adjusted to the unexpected. By sharing the e-commerce Marketing Trends we anticipate will dominate in 2023, we will help you get off to a strong start in the new year. No one knew what Covid was at the beginning of 2020, and the idea that Twitter would be taken over, that a monarch would ascend to the throne of the United Kingdom, and that a war would break out on the European continent seemed improbable best a mere twelve months ago.
The volatility and uncertainty of 2022 mean that it is more crucial than ever for companies to maximize their marketing efforts in preparation for the New Year. As consumer and company habits change, so must your approach to digital marketing. Firms that maintain prominence are better positioned to maintain contact with their market, whereas those who need to catch up run the danger of being left in the dust. So what developments can we anticipate in 2023, and how can one best use them?
E-Commerce Marketing Trends in 2023
Here are some of the best features of E-Commerce Marketing Trends in 2023;
1. Putting Personal Data Security First
There has been a change in both the law and popular culture regarding consumer privacy. Companies are starting to react to their audiences' growing awareness and worry about the security of their personal information. Since Google plans to begin phasing out third-party cookies in 2023, the importance of first-party data is only expected to grow, and marketers will need to find innovative methods to collect it. You may adapt to the shifting expectations surrounding consumer privacy by being upfront with your readership and concentrating on delivering value in return for personal data, for instance, through discount coupons or other customer advantages.
2. Maximizing the use of your information
As new standards for consumer privacy emerge, businesses must consider how to make the most of the information they currently possess. It will become more critical to collect and utilize data to split viewers into appropriate categories that enable a higher level of personalization, guaranteeing highly strategic, targeted advertising. Organizations should use Hubspot or Marketo, among others, to track and record information about how customers discovered them online.
Also, remember that it is difficult to precisely measure the return on investment of digital marketing by data analysis alone. Cross-device monitoring is becoming more difficult because of iOS upgrades. Too many factors need to be tracked, such as word of mouth or link sharing throughout particular platforms. Therefore, the return on investment (ROI) statistics from a single marketing channel should be regarded as an indication rather than the whole ROI.
3. Automated marketing systems
With the rise of digital technology and the need to stay competitive, businesses across all industries, including marketing, are searching for methods to automate formerly manual processes. The opportunities for content marketers are expanding as new technology makes it easier to do anything from automating the administration of several social media platforms to generating statistics and identifying patterns.
4. More action, less need for explanation
In 2023, real-world experiences and lasting memories will be sought out by companies more than ever. Even though the tale of your company is terrific, it will never compare to the story of another person's life. Alchemy occurs when one thing makes another easier to do. TLC lives and breathes, finding the sweet spot between art and science. Today, we stress the importance of story-doing above story-telling while working with customers. During recessions, this pattern becomes much more pronounced. There is more excellent value in what you can accomplish and, more importantly, what you can demonstrate.
5. Videos and other live-streaming media
Since videos can hold a viewer's attention far longer than simple text updates, they quickly become a central focus of social media marketing. Short-form video content, such as TikTok and Instagram highlights reels, is being used by marketers to boost brand recognition and participation among millennials and Generation Z. It turns out that live broadcasting is also an excellent tool for advertising. One study estimates that by 2021, people will have spent 548 billion hours watching content on their mobile devices. In conjunction with content marketing, live streaming may encourage viewers to ask questions of those already acquainted with the product before they buy.
6. Consistency in the client experience
These days, consumers expect businesses to provide services uniquely suited to them. Customers don't only connect with companies in one way; therefore, marketers can't just look at things through the lens of a campaign. Rather than focusing on a single campaign, marketers should study the customer's behavior throughout their journey. Making a journey map for customers might help you get insight into the user experience. A customer experience is a helpful tool for developing a consistent customer experience. It provides a visual picture of the customer's actions, thoughts, and emotions through the purchasing process.
7. Cross-platform brand interactions
The goal of creating a unified brand experience has been around for quite some time. In a perfect world, a company's goods, packaging, storefronts, internet presence, delivery vans, HR rules, and a public message would all be on the same page. Unfortunately, the more widespread an organization becomes, the more difficult it may be to maintain a consistent brand identity throughout its many offshoots.
Omnichannel marketing describes a strategy in which all interactions are consistent and genuine. There's a helpful primer on the topic at the link, but in short, it means encouraging consumers to contact you through their preferred method (live chat, app, SM, phone, tablet, laptop, etc.) and responding quickly and effectively. For the foreseeable future (2023), it will continue to play a significant role in advertising. Don't stress trying to keep track of everything; today's consumers will feel free to let you know if their interaction with your company falls short of their expectations.
8. More real-time discussions — between people and AI
Conversational marketing is akin to how most of us would rather have conversations: off-script, casually, and with a unique twist. The success of this endeavor relies on instilling a spirit of flexibility within the marketing staff. That implies people aren't just bureaucrats but are instead given the freedom to interact with one another as fully realized human beings. The only catch is that having an adaptive dialogue requires more time than issuing a basic, predetermined answer, which is asking a lot in this age of tightening finances. In light of this, 2023 will likely see a rise in the development of conversational AI, a kind of automated reply handling that is both on-brand and sufficiently human, such as chatbots or other ways.
9. Voice searches continue to increase in popularity
It's becoming more common to use voice search rather than a keyboard to look for information like the day's forecast, a specific song, or a radio station. Voice input has already surpassed thumbs in several mobile-native user populations. More than a third of households in developed economies now have a smart device for use with recipes, questions, or even simply bad jokes. Voice searches is among the e-commerce marketing trends in 2023.
Now that voice searches make up a significant portion of search engine traffic, companies and agencies will have to address the ramifications of advertising in the year 2023. Clear as day, voice search engine optimization is vital, focusing on conversational tone and immediate responses to specific queries. Traditional search engine rankings are as crucial as ever. A lot more could be said, but suffice it to say that this is a topic on which to keep a close eye. See if you can get going by clicking through.
10. Sustainability
Despite being implied in the CSR trend, this is such a prominent subject for 2023 that it merits its paragraph and serves as a fitting capstone to our compilation. Each time their app is downloaded, Levi's will plant a tree in 2021. This year, membership was open to anybody who wanted it. Given the amount of water needed to produce jeans and the carbon footprint of transporting them, it's encouraging to see a well-known company prioritize social responsibility. As we progress into 2023, we anticipate many customers will share this attitude. If not, the flavor of the predicted list of e-commerce Marketing Trends for 2024 will be significantly different.
Final thoughts
As 2022 draws to a close, companies are exercising prudence as they try to make the most of their marketing efforts while remaining ahead of the curve. The marketing landscape has changed dramatically during the last several years. Customers now care about genuineness, openness, privacy, and acceptance. As cutting-edge tools like virtual reality and the Internet of Things become more widely available, businesses can incorporate these principles into their marketing strategies in novel ways. Although marketing fads come and go, understanding the significant movements that will impact the industry in 2023 is essential for staying ahead of the competition and developing effective campaigns.