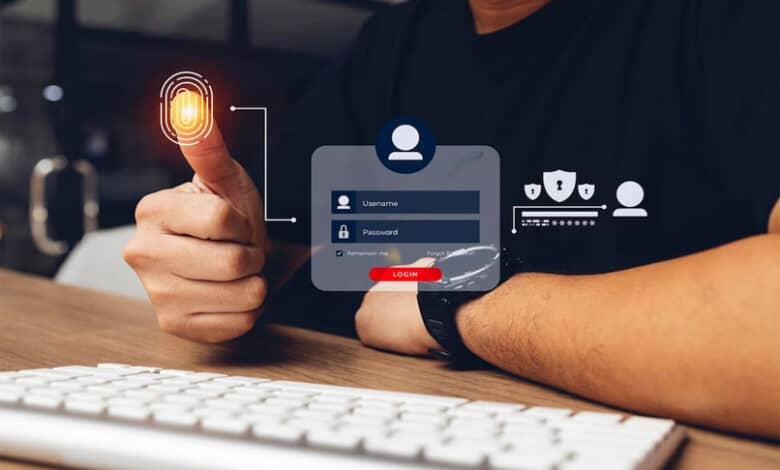 Online electronic ID verification is increasing, making it more likely to unknowingly onboard criminals. Spotting these forgeries has become more challenging because of the advanced techniques forgers use. The financial sector is experiencing an increase in ID forgery, which helps criminals launder money through legal channels. Some factors driving change in the industry include digitization, remote working, changing client expectations, and regulatory compliance. These changes have resulted in a higher demand for fully automated solutions.
The new digital environment has kept manual identity verification methods updated. They have delayed transactions, lengthy onboarding processes, and poor user experience. Not following digitization can put financial institutions at risk and harm their reputation. However, e-IDV (Electronic Identity Verification) service providers have solved this problem. Online electronic ID verification automated solution uses artificial intelligence, machine learning, biometrics, and OCR technology to offer a secure and fully digital alternative to on-site onboarding.
Now, let's explore e-IDV and why it's superior to traditional methods of verifying customer identities. Before diving into the specifics of electronic KYC, it's helpful to have a brief reminder of what Know Your Customer (KYC) is about.
What is Customer Identity Verification?
Customer identity verification is the process of confirming and validating the true identity of customers. KYC is about trusting and assessing a client's risk level and financial transactions. This approach protects financial firms, customers, and stakeholders from money launderers and terrorist financing groups.
The Future of Identity Verification: e-IDV
The global shift towards digitization has impacted many industries, including banking and finance. Outdated procedures are being replaced with digital transformation.
e-IDV is the digital and automated version of the traditional know-your-customer process. It's the new way to verify and onboard customers worldwide – automated, online, and without paperwork.
Online electronic ID verification is a method to confirm a customer's identity by checking their personal information against government databases, sanction lists, and watchlists.
Customers only need to provide basic information such as their name, ID number, address, and date of birth. The e-IDV system fetches data from various sources, including government directories, to verify customers automatically. It happens quickly and accurately.
The Different Types of e-IDV
Businesses have various options for online electronic ID verification customer identities.
Customers can easily use their smartphone or webcam to take a photo of their government-issued identity documents. If customers have an NFC-enabled smartphone and a chipped document, they can tap them together to activate an extra security feature. NFC technology helps to quickly verify electronic documents by checking their visual appearance, data, and metadata.
2. Biometric verification
After verifying their ID document, clients must take a photo or video of their faces for facial biometric authentication. Advanced AI algorithms are used to compare facial features on ID documents with the person's actual face. These algorithms also check for signs of tampering or manipulation to ensure the person's identity is genuine.
3. Database lookups
The e-IDV process involves checking individuals and businesses using credit bureaus, voter registers, and financial crime databases. It compares customers' information with the data stored in these databases.
4. Screening Watchlists
Companies must perform watchlist checks to meet Anti-Money Laundering Screening requirements. These checks involve looking at online sanction lists, adverse media listings, and Politically Exposed Persons (PEPs) lists. It happens in the background as part of an electronic identity verification program.
5. SSN Checks (US)
Businesses use social security number checks to prevent synthetic identity fraud. Clients enter information on businesses' online portals. The e-IDV system then verifies the SSN, name, and date of birth using Social Security administration databases.
6. Proof of Address (PoA)
Companies must collect documents as proof of address to meet Customer Due Diligence (CDD) requirements. Clients can take a photo of their supporting documents, like bank statements or utility bills. The e-IDV system will then check if the documents are authentic.
7. Ongoing Monitoring
Companies must regularly check watchlists, politically exposed persons (PEPs), and financial crime databases when customers update their information as part of customer monitoring.
Leveraging Digital ID Systems – Global Overview
Estonia is the top country in the world for eID developments or online electronic ID verification. Since 2001, the government has had digital ID capabilities on national identity cards. The eID can be embedded in mobile SIM cards, allowing for remote customer identification.
Estonia
The e-Estonia initiative is proud to be the first country to do everything digitally, from filing taxes to getting a visa. In Estonia, citizens are given a unique identification code called the eID Code. It consists of 11 digits and is used for all official processes. This code remains the same for the person's entire life.
Estonian citizens have the convenience of using their eID or online electronic ID verification for about 600 government services. These services cover many areas such as healthcare, tax-paying, voting, civil rights, etc. The eID allows Estonians to easily prove their identity for activities like opening bank accounts, signing contracts, and making online transactions. It is a legal way to verify their identity when dealing with the country's borders.
eID offers many benefits to businesses. One of the main advantages is the ability to access over 2,400 government e-services quickly. These services used to take a long time to process, but now they can be completed in just minutes. Opening a business in Estonia takes just 18 minutes.
eIDAS
The European Union has a framework called eIDAS that aims to bring together the online electronic ID verification systems of all EU Member states. The main objective is to develop a strong and efficient ID system that can be used for electronic identification and secure online transactions.
Currently, member states need to create their own rules and inform others about them. Other member states must then accept these rules when offering public services. The European Union has introduced the European Digital Identity Wallet, along with eID. This wallet allows customers to access services outside of the EU easily.
BankID
Sweden and Norway have a BankID system. It gives a unique code to people and businesses so they can do things like open bank accounts, get new SIM cards, and use government or private services. BankID system was established 20 years ago and has been widely adopted in Sweden, with a 94% adoption rate. It has also been successful in Norway.
The UK Digital Identity and Attributes Trust Framework
Digital identities make it simple to prove who they are without physical documents. The UK government is developing a digital identity framework to reduce the need for identity cards. The UK'sdigital identity and attributes trust framework released its alpha version in August 2021. The government has developed a beta version of the trust framework to keep up with changing technology and requirements. They have outlined its goals and provided legislation and regulations for the future use of digital identities.
The beta version is released based on feedback from the alpha version. The trust framework is the government's plan to quickly and efficiently verify customer identities using new technologies. The framework goal is to be as trustworthy as traditional paper identification forms like ID cards or passports.
The Pan Canadian Trust Framework
Canada, like other countries, is working hard to create a framework for online electronic ID verification. Currently, almost half of all daily transactions are happening online. It means that having trust in digital platforms is more critical than ever. Creating digital ID and verification standards is essential for building trust in the future economy and gaining competitive advantages. The Pan-Canadian Trust Framework (PCTF) was launched by the Digital ID and Authentication Council of Canada (DIACC). This framework helps companies and governments develop services that verify information for specific transactions. It includes laws and tools to make the process easier.
India's Aadhaar
India's Aadhaar system, like Estonia's eID framework, is widely recognized and utilized. It boasts a staggering number of over 1.29 billion registered individuals. Aadhaar-backed e-IDV allows banks and financial service providers to verify citizens remotely. Online electronic ID verification reduces paperwork and makes services more accessible. The World Bank says using Aadhaar for eKYC can lower client authentication costs from $23 to just $0.15. With e-IDV, verification can now be completed in seconds instead of the previous manual process that took five to seven days.
The Promising Numbers of Digital ID Verification
Extensive research on digital ID verification shows positive results. When implemented correctly, it can have a significant impact on a country's productivity. According to a research by the McKinsey Digital Institute, e-ID verification can lead to economic and social benefits. The study focused on 7 countries and found that by 2030, it could increase economic output by up to 13%. Here are a few more stats:
1. One billion people out of the 7.6 billion global population need a legal form of
ID verification.
2. Over 3.4 billion people lack a digital ID.
3. By implementing eID, Brazil could increase its economic output by 13%.
The Bill and Melinda Foundation will contribute $200 million to enhance digital ID and infrastructure. It is part of their overall $1.27 billion development package.
According to a study on online electronic ID verification by Juniper, the global ID user count could surpass 6.5 billion by 2026. The COVID-19 pandemic has sped up the use of digital IDs. It is because we are dealing with new challenges in keeping public and private services running smoothly in all areas.
Top 6 Reasons for Businesses to Use Electronic Identity Verification
e-IDV solutions are essential for global businesses that want to comply with regulations like Know your customer, anti-money laundering, and counter-financing terrorism. These solutions help prevent financial crimes and identity theft, making them a business lifesaver. Electronic identity verification is commonly used in regulated countries and industries to ensure customer due diligence requirements are met efficiently.
Automated identity verification services help lower the risk of crimes, onboarding criminals, financial sanctions, and reputational damages. It contrasts with manually verifying clients, which can be more prone to these risks. Companies need to integrate e-IDV solutions for these six reasons:
1. Meet Compliance
Global businesses must follow the rules for meeting customer requirements, preventing money laundering, and countering terrorism financing. If businesses don't meet KYC and AML compliance or have weak identity verification systems, there are serious consequences.
2. Fraud Prevention
To lower the chances of identity theft and financial fraud, ensure clients have authentic government-issued ID documents when they come on board. Risk assessment is essential for businesses because it helps verify the authenticity of customers' identity documents. It ensures that the customers exist and are not just names on paper.
3. Reduce Abandonment Rate
Improve customer experience by quickly and automatically verifying their identity, reducing abandonment and increasing conversions. Clients can easily verify themselves from the comfort of their homes anytime they want.
4. Legal Support
Electronic identity verification services are legal and supported by global regulations, such as the EU's Anti-Money Laundering Directives and the US Bank Secrecy Act. The FATF suggests that financial institutions should use e-IDV.
5. Digital-first compliance and eKYC
Electronic KYC is the modern way of identifying customers in the digital era. Clients want to avoid the inconvenience of meeting in person to verify their identities and open new accounts. e-IDV allows customers to create accounts and complete the onboarding process remotely efficiently.
6. Increasing Customer Acquisition
Meeting client expectations is essential for companies to attract more customers. A simple and efficient remote onboarding process with electronic identity verification can help increase conversions and acquisition rates, leading to higher revenue for companies. e-IDV offers companies improved visibility into the onboarding process and analytics.
Final Words
Online electronic ID verification provides solutions and services for KYC (Know Your Customer), customer onboarding, and digital identity. The goal is to help customers offer a unique, simple, secure experience that meets international regulations. AML and eIDAS regulations are changing the market by making customer acquisition processes faster. For instance, you can now open a bank account online securely and legally in just seconds instead of waiting for weeks.
Electronic signature and facial biometric authentication services are changing how companies and customers interact. eKYC solutions, which use AI and ML, help businesses in various sectors like banking, insurance, and finance to go digital, save on customer onboarding costs, and provide a better user experience.